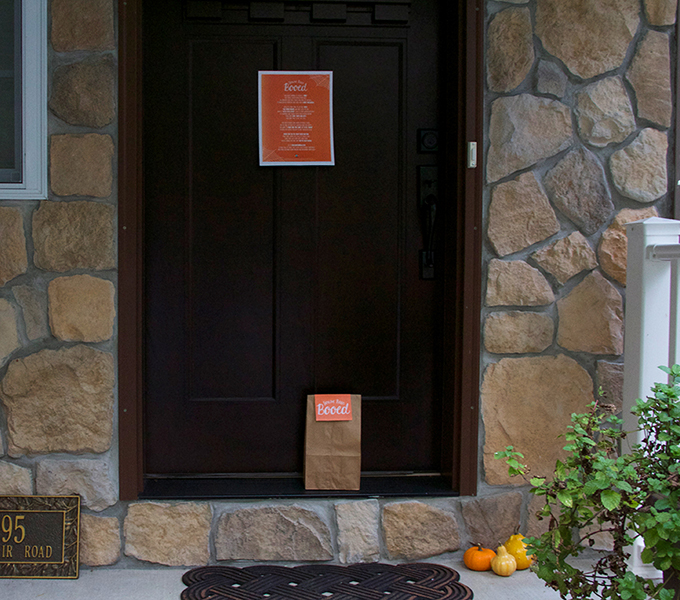 Around our neighborhood there's a little tradition that come Halloween, my son and I LOVE! Have you ever been Booed? Now I don't mean off of a stage or anything like that, but Booed as in ghosts say "Boo!" haha. Anyway, the concept is quite simple: a neighbor knocks (or let's be honest, ding dong ditches) your house, but instead of being annoyed by getting up for no reason, you're over joyed because there's a bag of goodies and an adorable poem sharing that "You've Been Booed"!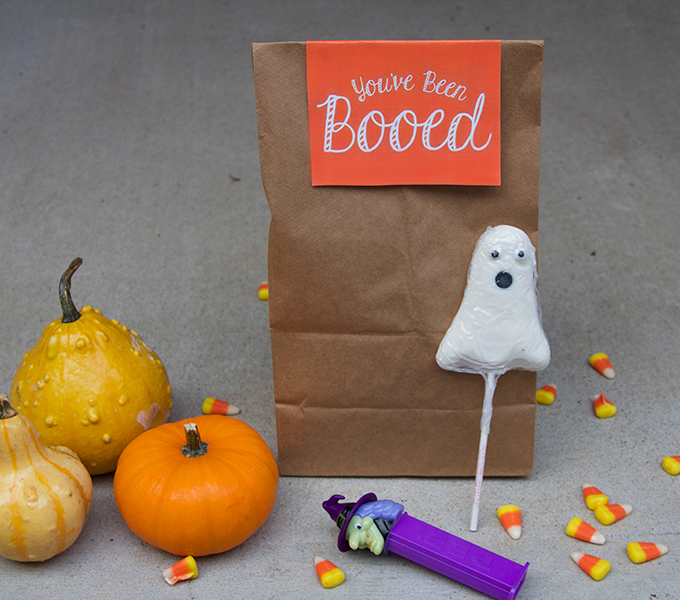 Boo"ing" is so much fun for my son and I. It totally gets us into the Halloween spirit! The fun poem wishes you a Happy Halloween while also providing instructions on what's entailed now that it's your turn to Boo your friends and neighbors. Once you've been Booed,  enjoy your bag of goodies (duh!), place a "We've Been Booed" sign in your window or door, and then head to the store because now it's your turn to Boo two others.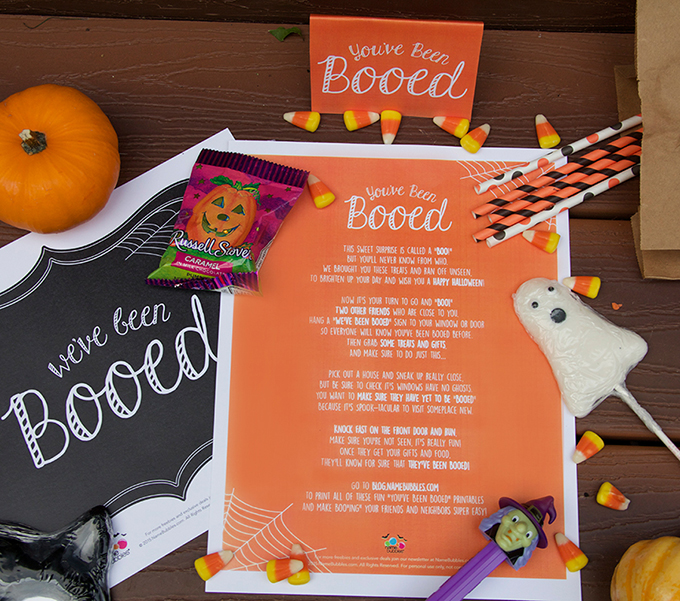 Next, fill two brown paper bags with Halloween goodies (I filled ours with fun Halloween straws, pencils, candy, ghost pops, and other festive things) and then print our adorable You've Been Booed Printables, which includes a "You've Been Booed" instruction poem, "You've Been Booed" treat bag toppers, and a "We've Been Booed" sign.
Cut out the "You've Been Booed" treat bag toppers and tape or staple them to close your brown bags. Make sure you also print two copies of both the "You've Been Booed" poem and "We've Been Booed" sign- helpful hint- I like to print mine on cardstock. And last but definitely not least,  let your kiddies choose two friends or neighbors that will enjoy this sweet surprise and drop off the bag of treats along with the printables at their door then…RUN! The whole fun is in the surprise and in the knocking then running away…at least for us it is!
Happy Halloween to you and your family! Hope you enjoy this festive tradition as much as we do 🙂