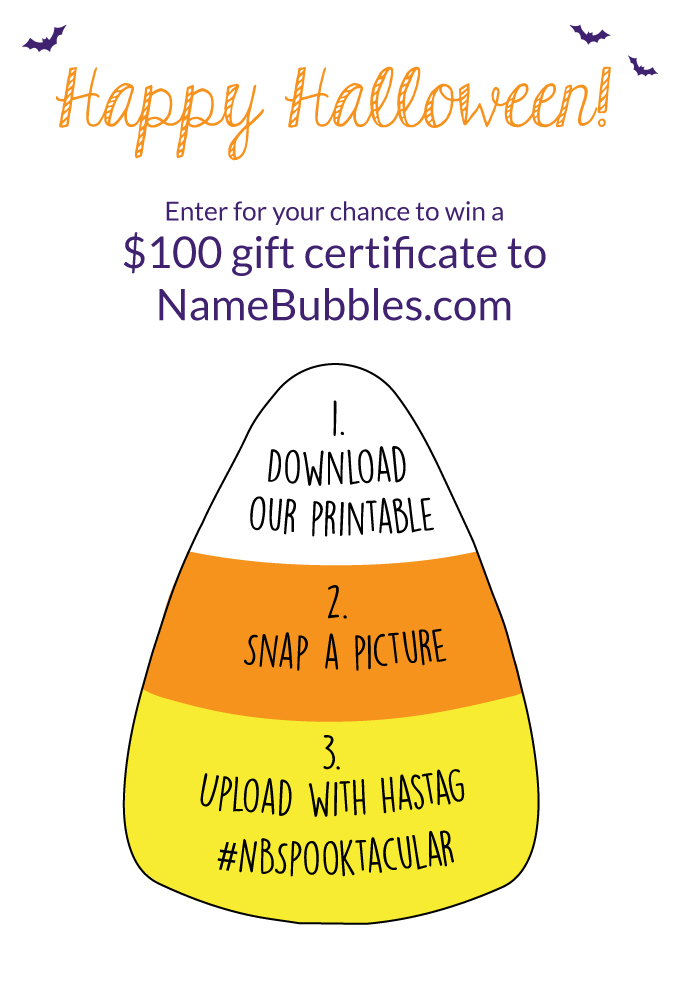 Step right on up folks, it's time to win a $100 gift certificate to Name Bubbles!  Actually…I guess it's not really a step, but more of a download, print, and snap a pic, but you know what I mean!
We loved all of your first day of school photos soooo much that we absolutely couldn't wait to see all of the awesome Halloween photos as well! To get you all in the photo snapping, trick-or-treating, broom riding spirit, we've developed a little contest.  All you have to do is download our Printable Halloween Photo Signs, snap a photo of your kiddies in their Halloween costume holding the sign, and upload it to Instagram, Facebook, or Twitter with the hashtag #NBSpooktacular and you'll be entered to win a $100 Name Bubbles gift certificate.
Note: If you're private on any of your social accounts you can still enter! Just direct message us with the photos to be entered!
You have until November 2nd to upload those photos with #NBSpooktacular 🙂 Best of luck and can't wait to see all of those adorable witches, clowns, ghosts and more!