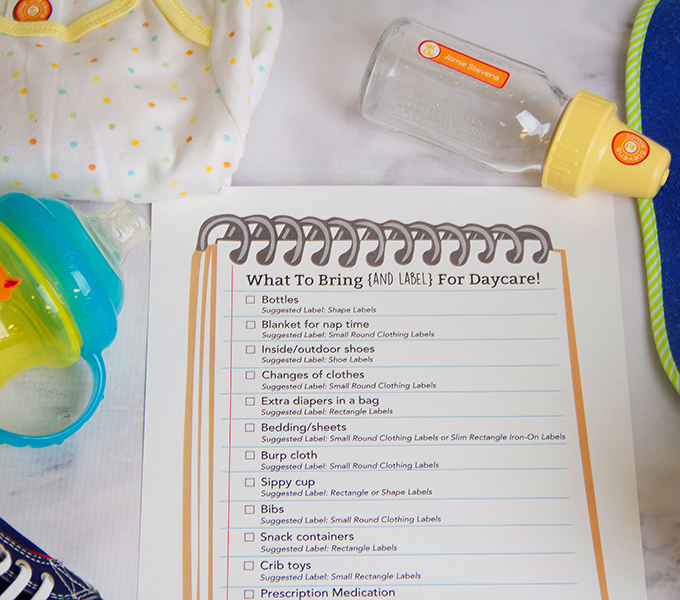 When Cooper was born I was working full-time and knew that when it was right for him and our family, he'd be attending daycare.  I remember running around trying to find everything I could think of to pack and wanted to ensure all of those belongings were properly labeled. I swear, even after he was born, pregnancy brain never left me.
Two years ago we created The Essential Daycare Checklist and I wish I had something like this when it was time for Cooper to go to daycare. I think I dropped him off with only half of the listed items on the checklist and too much or too little of what I packed!  Not to mention, every single little boy's items were identical to Cooper's (all blue, all cars, etc.) so it was hard to pick his items out from the others.
Anywho, as many of you might already know, all of this (and various other reasons) lead me to develop our award-winning Daycare Labels Pack and a now revamped "What To Bring And Label For Daycare" printable checklist.
On the list are some of the more basic items to bring to daycare, but hey! sometimes they slip our minds.  This year we also decided to include which Name Bubbles labels work best on each item.  Of note, most of the labels are included in our Daycare Labels Pack 🙂
Download your very own Daycare Checklist of what to bring and label for your little one's first day!