When you select a Name Bubbles Square Label or Safety Label, you have the option to personalize your label with more than a name. These particular labels offer three or four extra lines of text for you to play around with, so what should you include? Our Customer Service Team hears this question quite a bit, so we decided to collect the top five uses of our Info Lines! Of course, as on all of Name Bubbles labels, you can choose to write anything you would like, but we hope you find these suggestions helpful!


Make the Classic Choice
Many of our Bubblers opt to include their contact information. Whether it be mom or dad's phone number, your home address or e-mail address, these lines give you the perfect opportunity to ensure that your item finds its way back home.
Stay at School
If you'd rather not display your personal information, consider using your child's school address! A homeroom, teacher's name, or class number will help identify the item and will keep it in the proper classroom.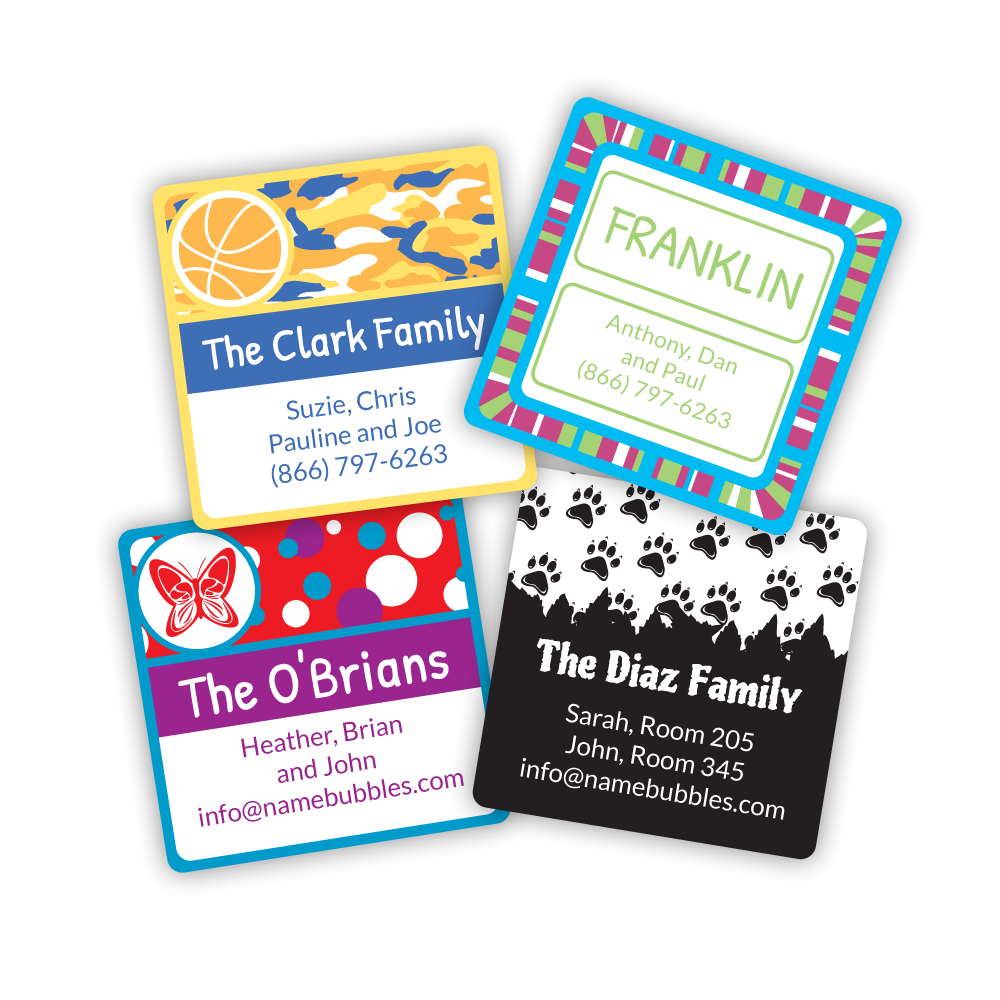 Keep It In the Family
Do you have more than one youngster headed to school or daycare? Try using your family name in the Name field, and list the members of your family in the Info Lines! That way, the labels can work on everything from items brought to school to food containers headed to a neighbor's house.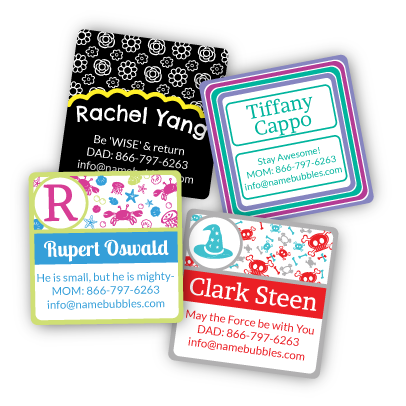 Quote the Best
Does your family have a favorite saying? Use this extra space to add a message that's unique to your household! We've seen families add everything from "May the Force be with you" to "Though she be but little, she is fierce!" This is your chance to have fun!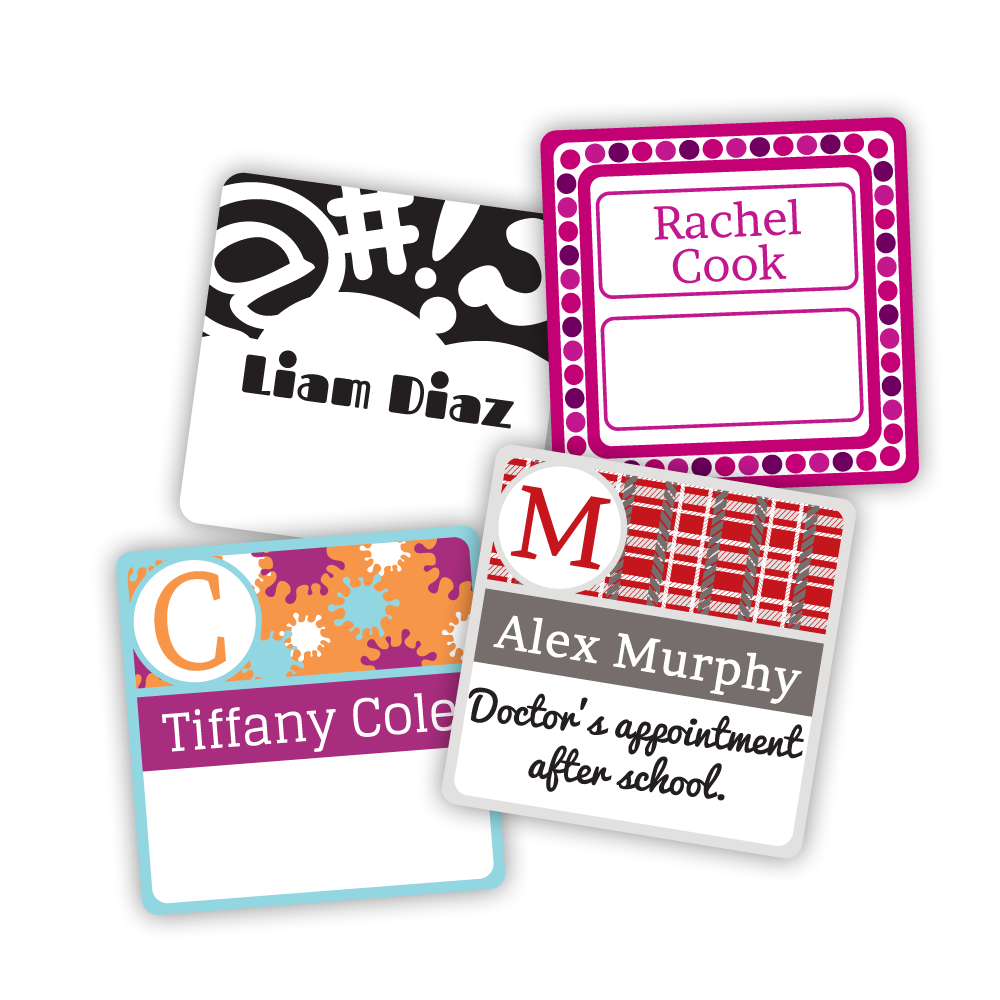 Write On It!
Still not sure what you'd like to write? No problem — just leave the lines blank! That extra blank space on your Square or Alert Labels can be used for writing new messages on a daily basis. Similar to our Write On Labels, these messages can be removed with a dab of rubbing alcohol. Just make sure you pick up a Hydro Pencil or Ink Pen to go along with it!