Sending an infant to daycare can be an emotional and very stressful time.  My maternity leave was ending in October and on top of getting ready to head back to my full time job, I had to adjust to a new routine (even though I barely struggled to get the original timing down).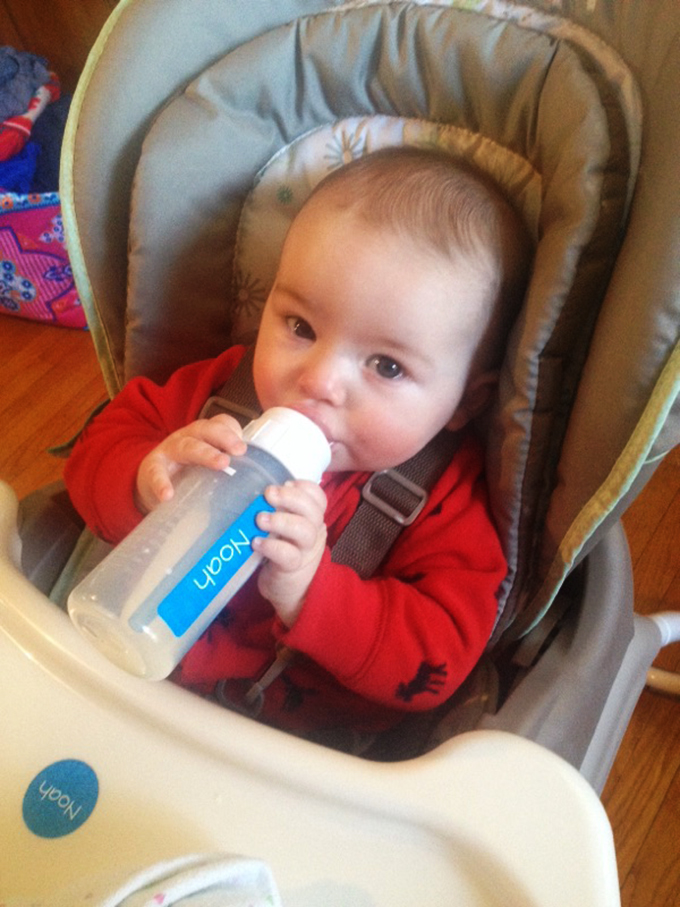 Touring my son's new daycare was an eye opening experience – I guess I never thought about having to keep a separate set of supplies for him at the facility. "Wouldn't I just bring everything in his diaper bag?" I asked naively. His new teacher just smiled "Do you really want to bring diapers, wipes, sheets, blankets, bibs, and a change of clothes every day? We can just have a set here so that he'll have everything and you won't have to worry. We will even wash it every night after you leave."
I left feeling a bit of anxiety. How was I going to ensure that all of my baby's items would be identified as his? There were a few others in his class (all boys) who I'm sure all have the same things at home. Mix-ups are sure to happen, but there MUST be something I can do to help. I should probably clarify now that I'm lucky to be part of the awesome Name Bubbles Customer Service Team and helping is just what we are trained to do.
The last thing I needed at the end of a long day was to pick up my little man from daycare, just to realize that his friend in the crib next to him was snuggling with our awesome fox blanket – that would be awkward, right?
So there it was; the website that I used every day at work was now something I had turned to for my own personal needs.  It was the first time I had ever thought my own need for labeling. So from one new mom to another here is what I found works best when using Name Bubbles labels and what I label for daycare.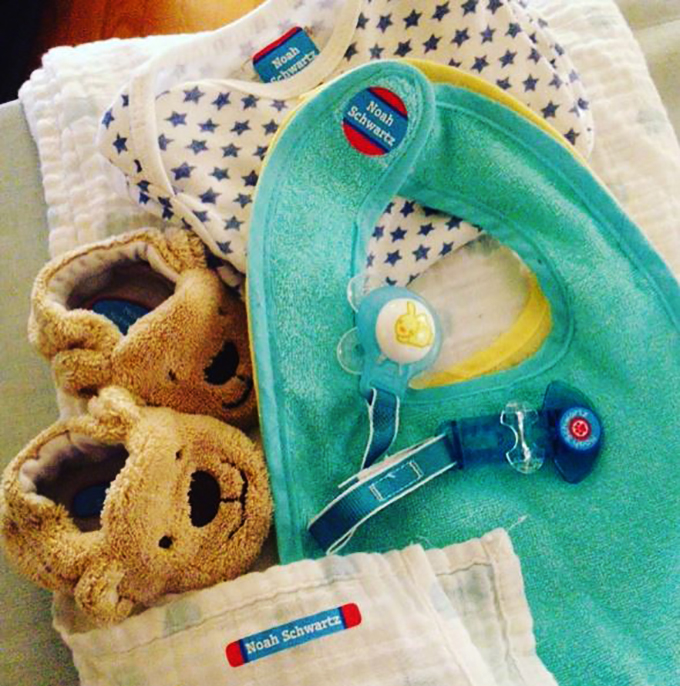 This pack has such a variety of different sizes; there was no excuse not to label everything!  The larger labels came in handy on his bigger items like the bottle bag, wipe dispenser, bags for clothing, etc. Now that we're eating solids (yay!) most of these have been applied to his sippy cup, food containers, and soft spoons. The Shoe Labels were applied to crib shoes that stayed in his supplies, but I also stuck a couple in the slip-on's that he wore from home.  I used the tagless style of our Press-and-Stick Clothing Labels so I could apply all of the clothing labels to the brandstamp or care tag. Mostly I used Iron-On's for his clothing that stayed at daycare (but I'll get to that part in a bit). Smaller labels are a perfect fit for labeling pacifier clips – even the tiny caps on his bottles. I kept some of the extras stashed in his supplies and found that the teachers used a few them to label his cubby and storage bins.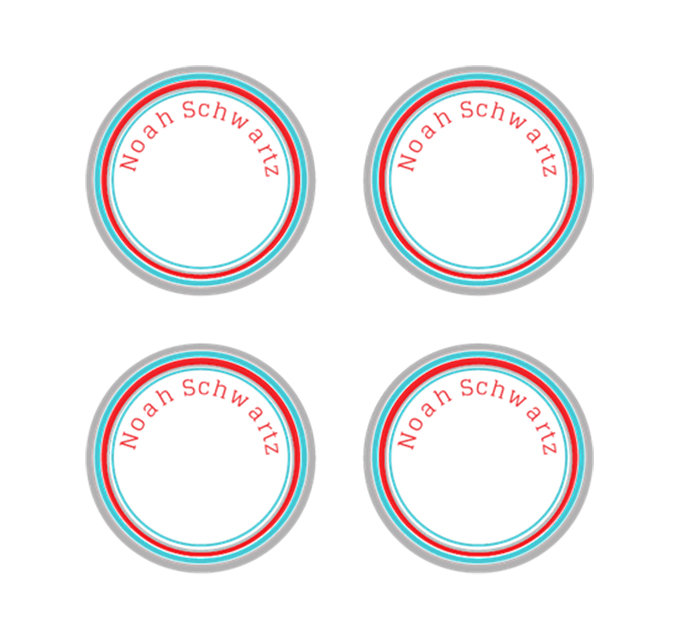 Our daycare only requires a name (first and last) and prep date to be included on the bottles we send from home.  These are a HUGE time saver as I only have to write the date in the center every morning. Once my son finishes his bottle, his teacher will rinse it out and the date just washes away, ready to be relabeled the next day.  If your daycare has specific requirements, I would suggest trying the new Write-On Baby Bottle Labels. These new Write-On Labels provide extra room for any additional information that may need to be written on the bottle and include a matching cap label.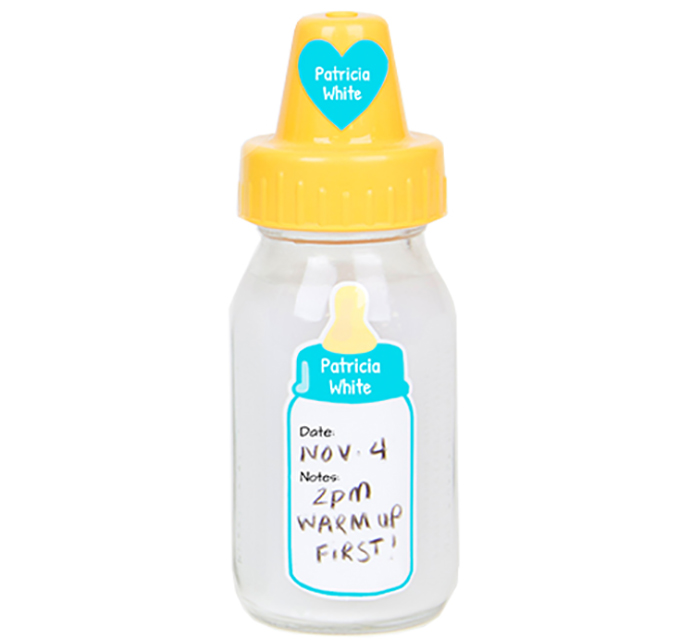 The Iron-On Labels are the best when you need to apply a label directly to fabric. Perfect for sheets, blankets, and bibs. I found that all of the little ones in our classroom use plain white sheets, so having a label right on the corner is really easy for the teachers to know which one is ours. This style also works great on clothing as it fits conveniently below the size information.
Keeping everything labeled really does give me the peace of mind knowing that all of my baby's items are organized and easily identified.  While there still have been a few mix-ups, things always find their way home with a Name Bubble label attached  🙂