I've shared before on My Daily Bubble creative ways in which you can use washi tape (read about those here) and today I'm sharing another idea that is perfect for the upcoming Easter holiday.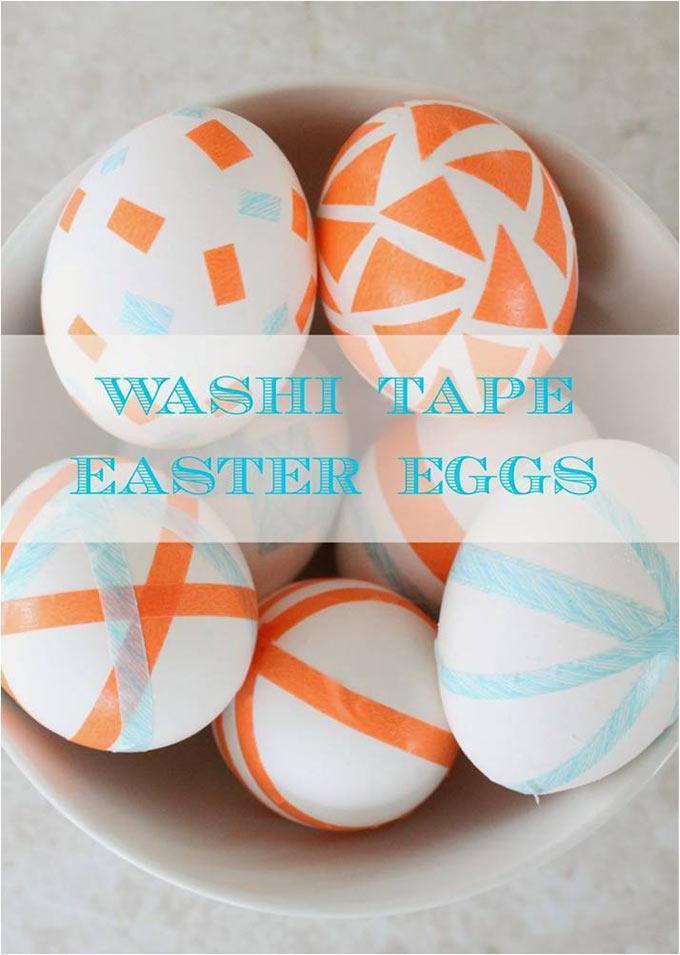 Using washi tape to decorate your eggs is a great alternative to anyone that isn't up for decorating with messy dyes.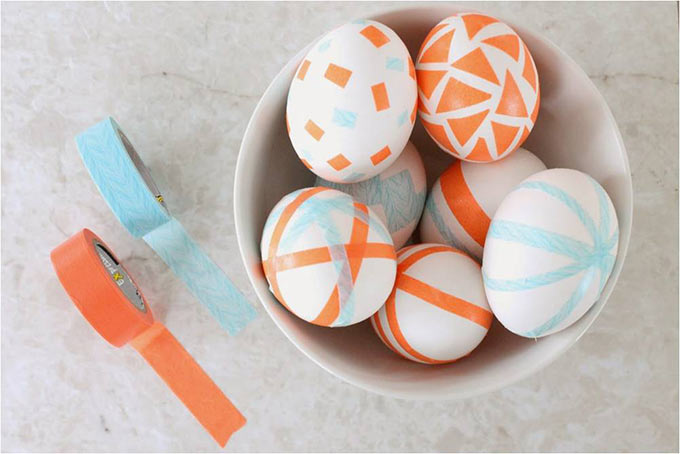 I had fun decorating these eggs in different ways using orange and blue washi tape I picked up at the local craft store.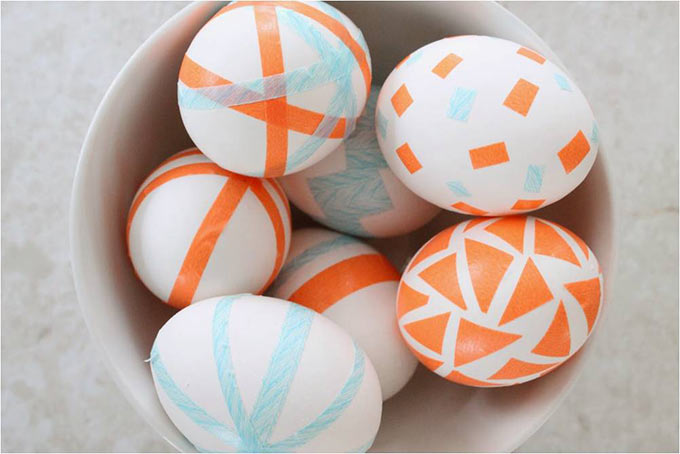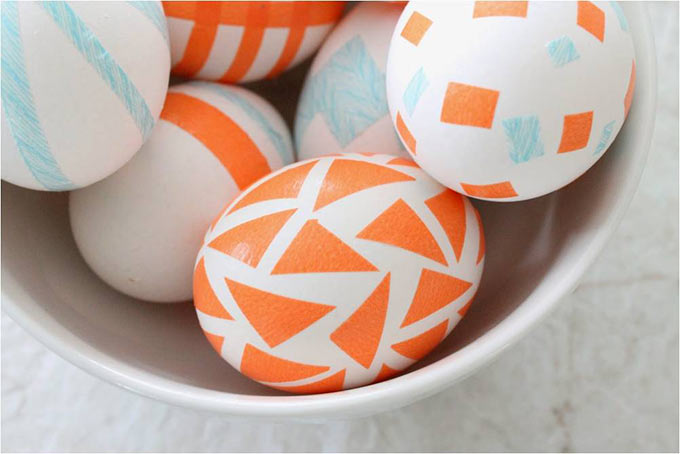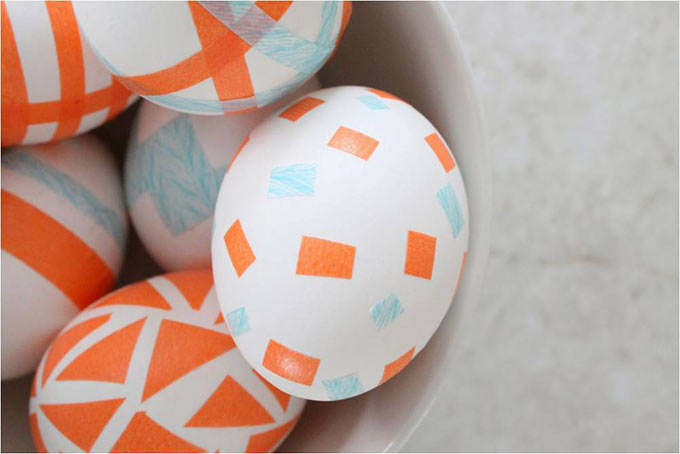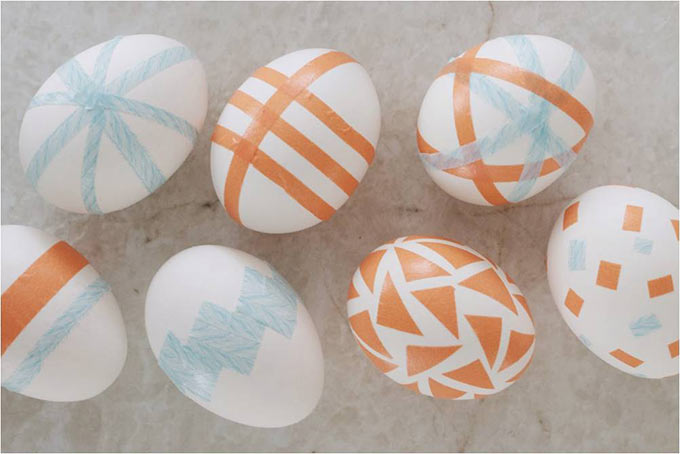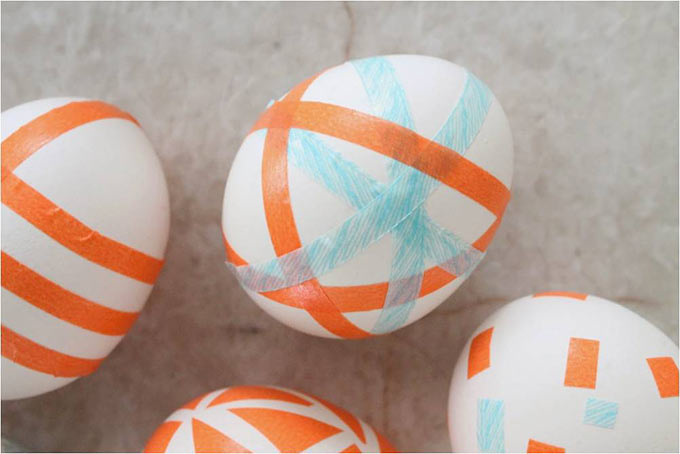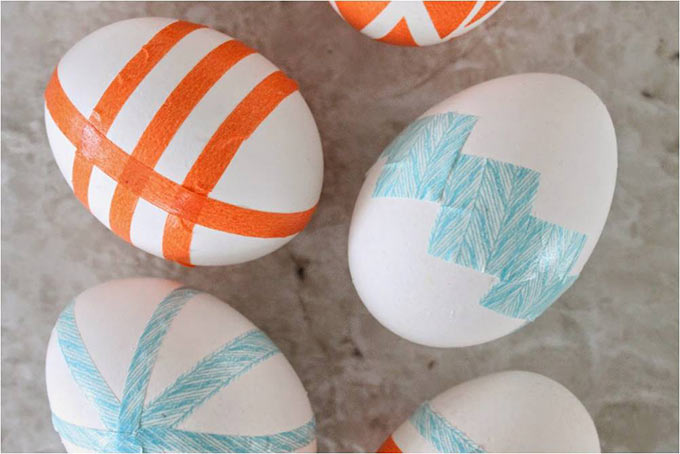 Happy Easter!
– Caitlin