With Valentine's Day this week your little one is going to want to create some fun and colorful crafts. Crafts can be easy and budget friendly. All you need is some crayons, construction paper, and other items you most likely have around the house.
If not, no worries, the dollar store has them. My five year old wanted to do some and we used what we had. We made good use of the puzzles we had missing pieces too! Have a look:
Puzzle piece frame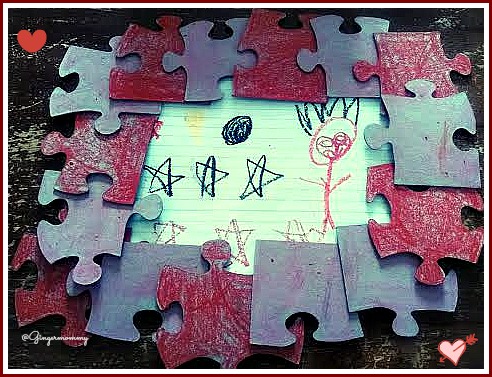 Items needed: cardboard, crayons or paint, puzzle pieces, paper for child to create their art on or photo, and popsicle sticks
Have your child color the puzzle pieces or paint them.
Cut out cardboard big enough for the backing of the picture or photo.
Place popsicle sticks around the cardboard as a frame, glue in place.
Add colored puzzle pieces on top of the sticks, overlapping, glue in place, then slip in picture to be displayed.
We also created a fun garland for the wall out of construction paper. All we needed was paper and crayons. Fold the paper into an accordion and cut out a heart shape. Be sure to leave a bit on the sides attached to have it fold out. Let your child color to finish.
3D hearts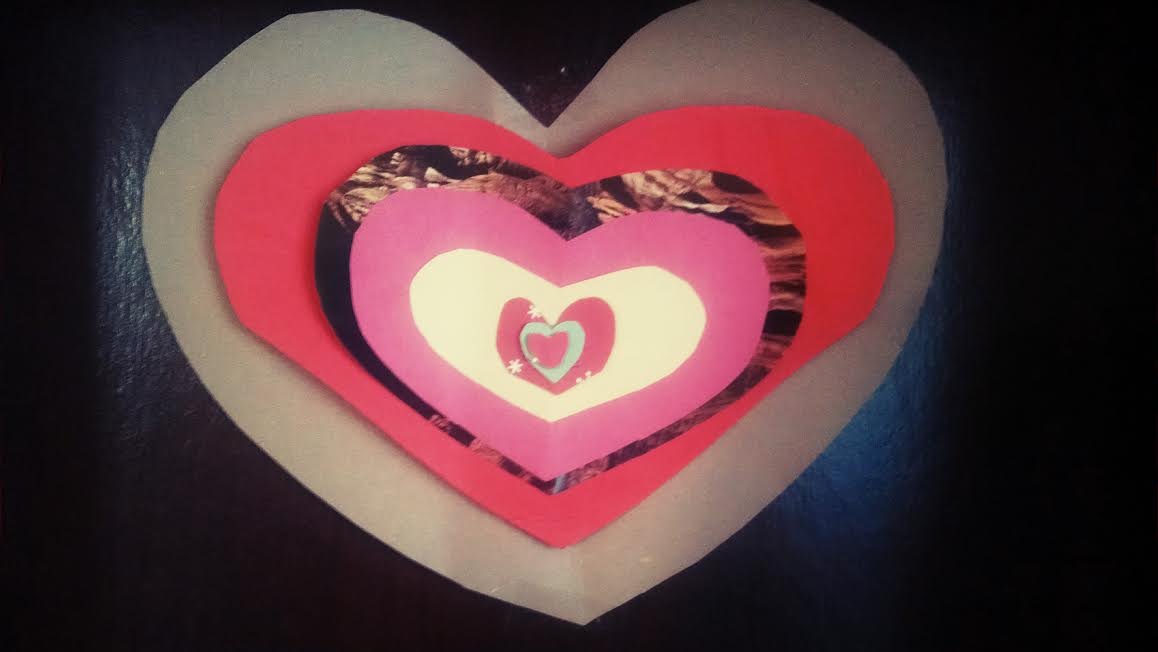 Items needed: construction paper, magazines, glue, scissors.
Cut out hearts in various sizes.
Glue on top of each other (only centers).
Display!
All of these are very budget friendly and easy for young children. Supervise when using scissors. Have fun and spread the love!