Show your valentine just how sweet they are with a pretty DIY Valentine's Day Gumball Necklace. This fun gumball necklace tutorial is inexpensive and would make a great craft, party favor or special gift for your favorite little valentines!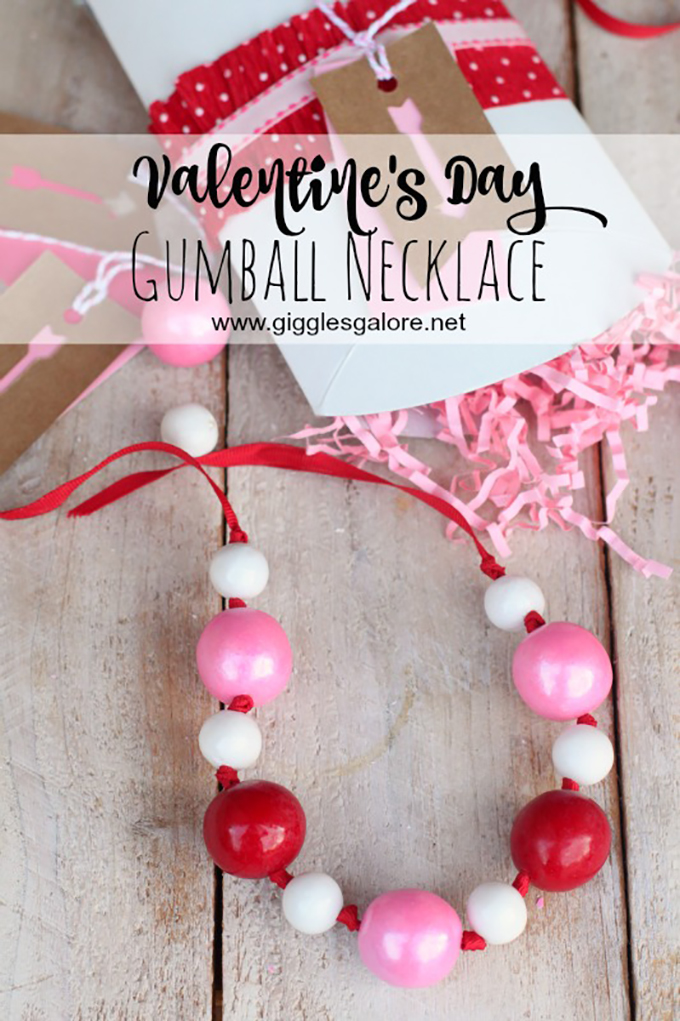 Like most projects on my blog this is an easy and inexpensive craft that you can make in less than 30 minutes. I love that it is even easy enough that your kids can help you, or like I mentioned earlier, this would be a fun group craft.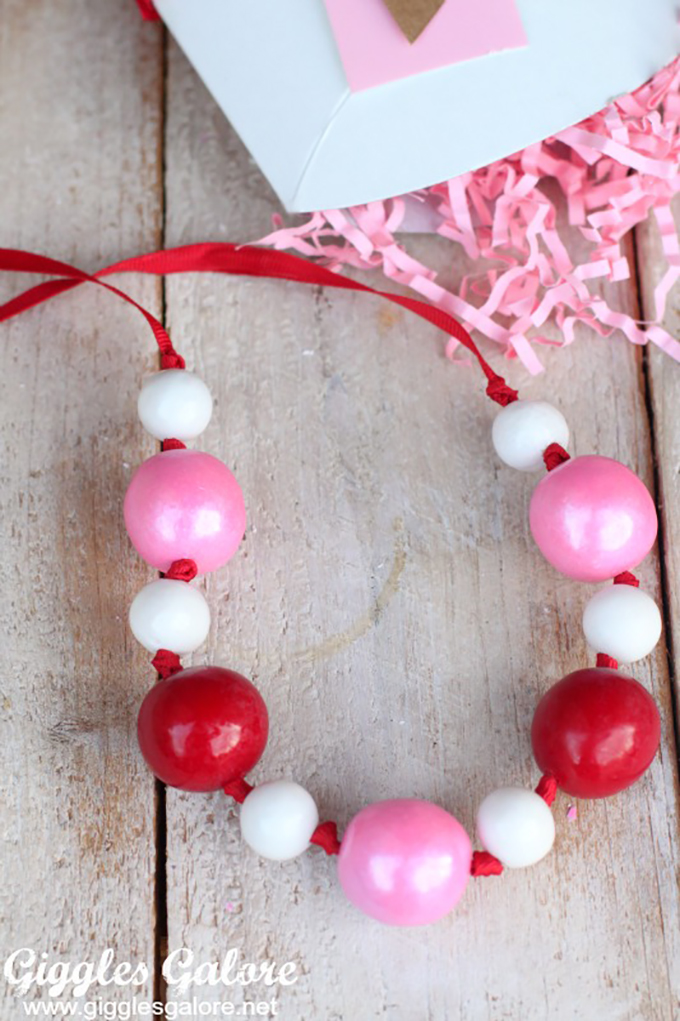 Here is what you will need to make one Valentine Gumball Necklace:
5 large gumballs
6 small gumballs
Ribbon
Needle
Drill (optional)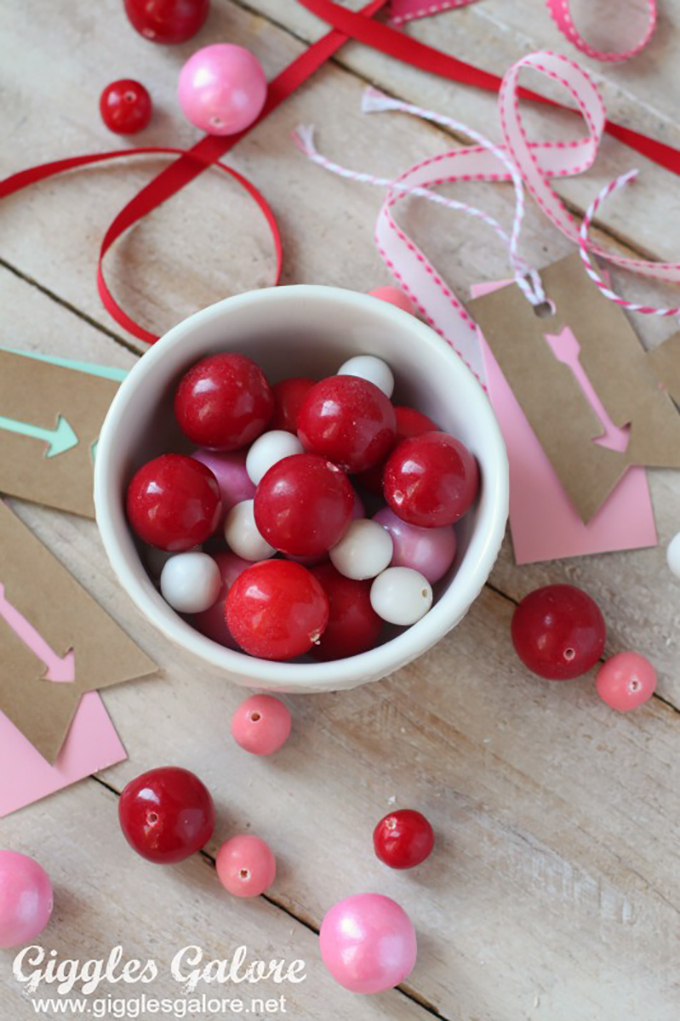 When I made my Rainbow Gumball Necklaces I learned that the fastest and easiest way to create the holes in the gumball was to use a drill. If you don't have a drill or aren't comfortable using power tools you don't have to do it this way, but trust me, it will make this project go much faster. I sterilized the 3/32″ drill bit and carefully drilled a hole through both sides of each gumball.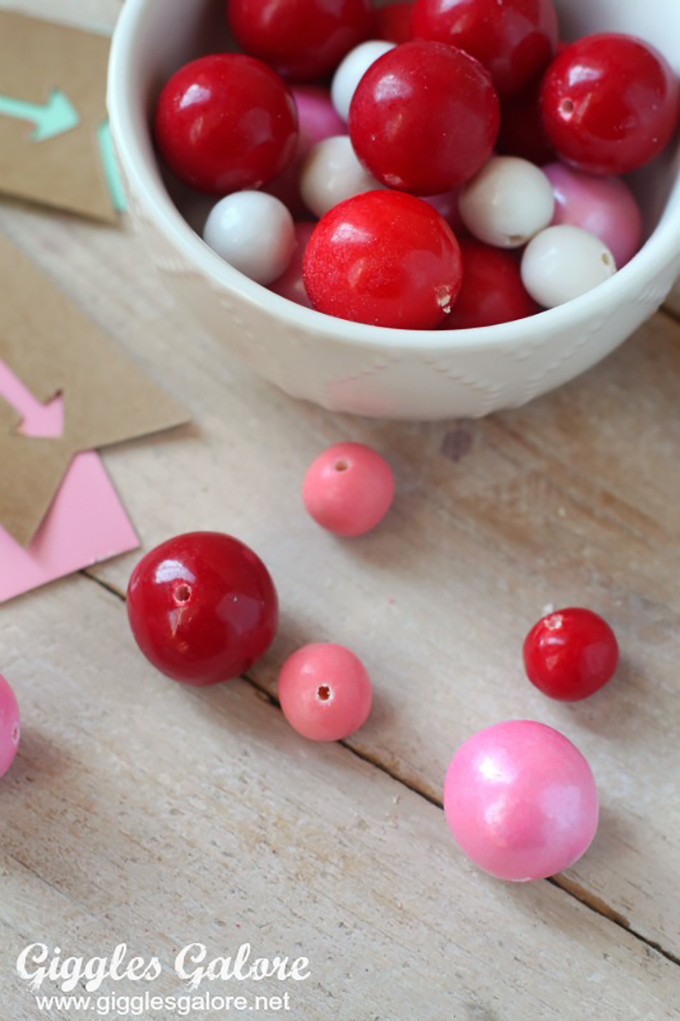 Next, I measured the ribbon around my daughter's neck and cut the ribbon to size. Thread the ribbon through the needle and start stringing each gumball on the ribbon. I started with the middle gumball and continued my pattern on both sides.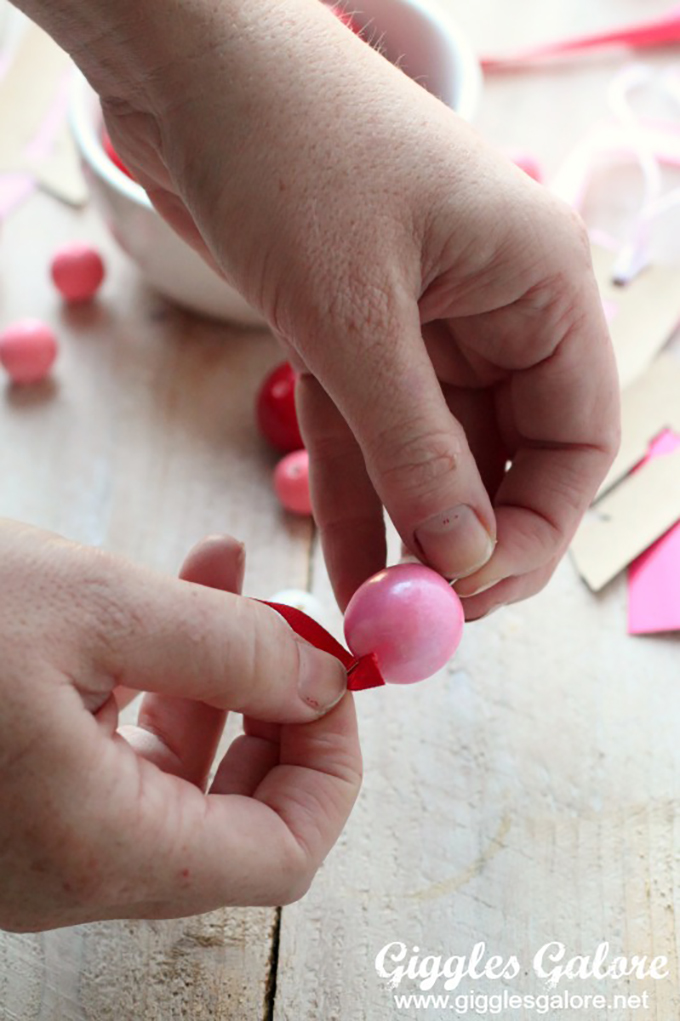 Tie a knot after each gumball to hold it in place, then add the next gumball and continue the pattern until you are done.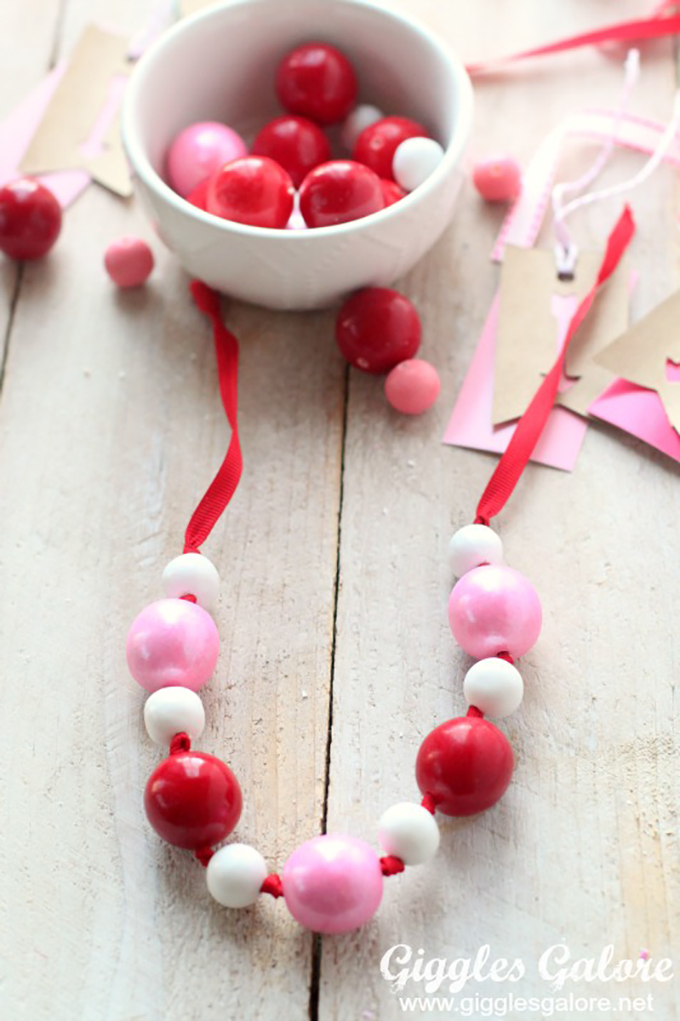 Put them in a pretty box for an extraordinary Valentine's Day gift that your little ones will love!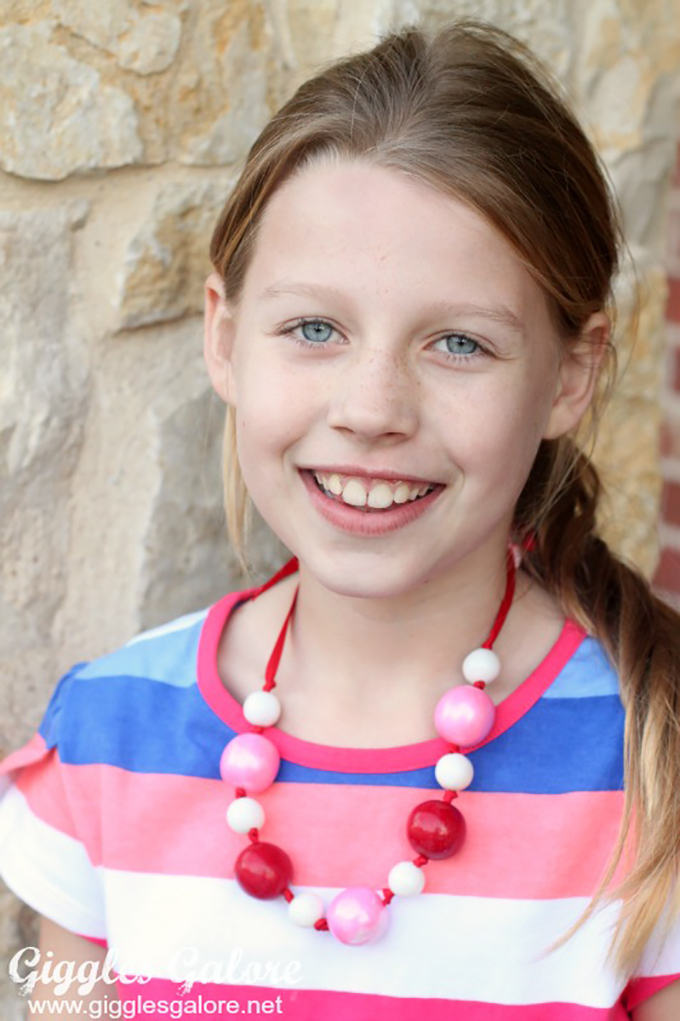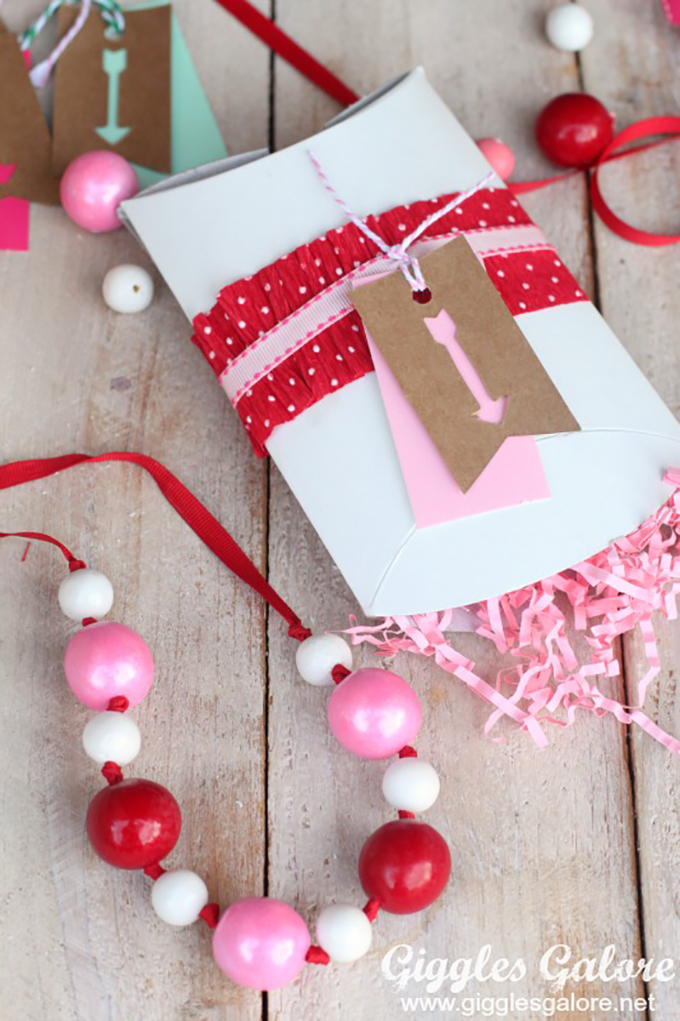 Check out my blog, Giggles Galore, for more creative and easy Valentine's Day ideas that will help you turn the ordinary into extraordinary one project at a time!