Everyone knows that the kids table is where all the fun happens and with these fun Thanksgiving Turkey Playdough Kits even the "big kids" will want to join in the fun and sit at the kids table. These cute little turkey crafts are super easy to throw together, even at the last minute and they are guaranteed to keep your kiddos entertained and happy while the big meal is being prepared.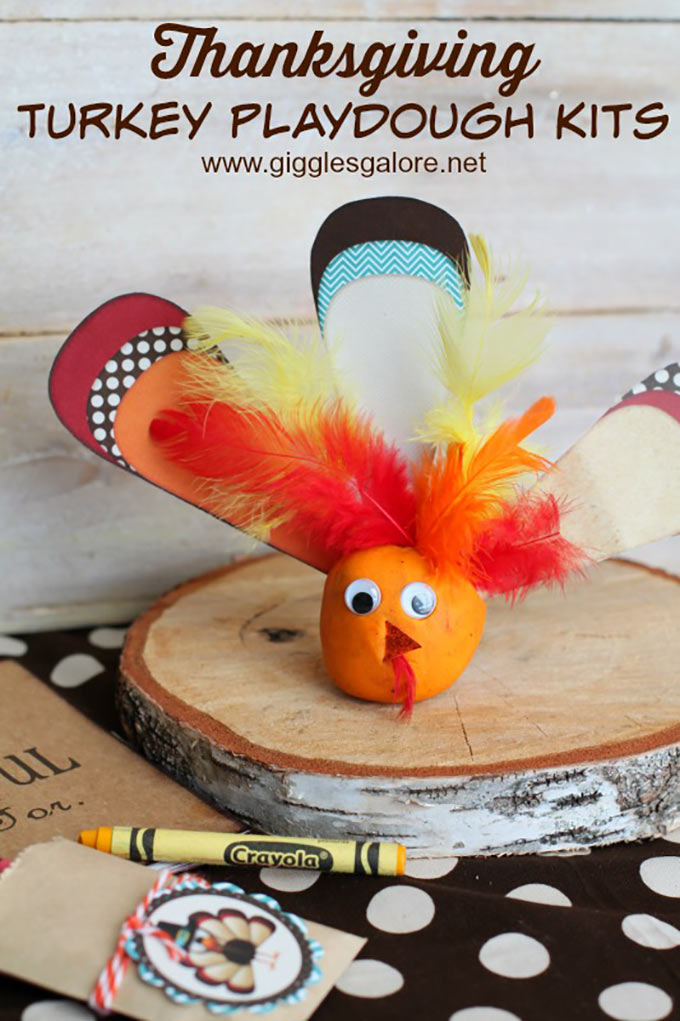 I love to give my kids something that not only keeps them entertained but sparks their imagination too, which is the beauty of this super easy craft. Once the kids have had fun making their Thanksgiving playdough turkeys they can use the playdough to create whatever their hearts desire. And at our house that means at least an extra 20 minutes of bliss while they kiddos sit happily entertained.
Here is what you'll need to make the Turkey Playdough Kits for the kids Thanksgiving table:
Homemade Pumpkin Spice Playdough – Get the recipe on Giggles Galore
Small Mason Jar or Plastic Container with Lid
Red, Yellow and Orange Feathers
Googly Eyes
Orange Construction Paper
Clear Cellophane Bags
1. Make the homemade pumpkin spice Playdough and put it into your containers with lids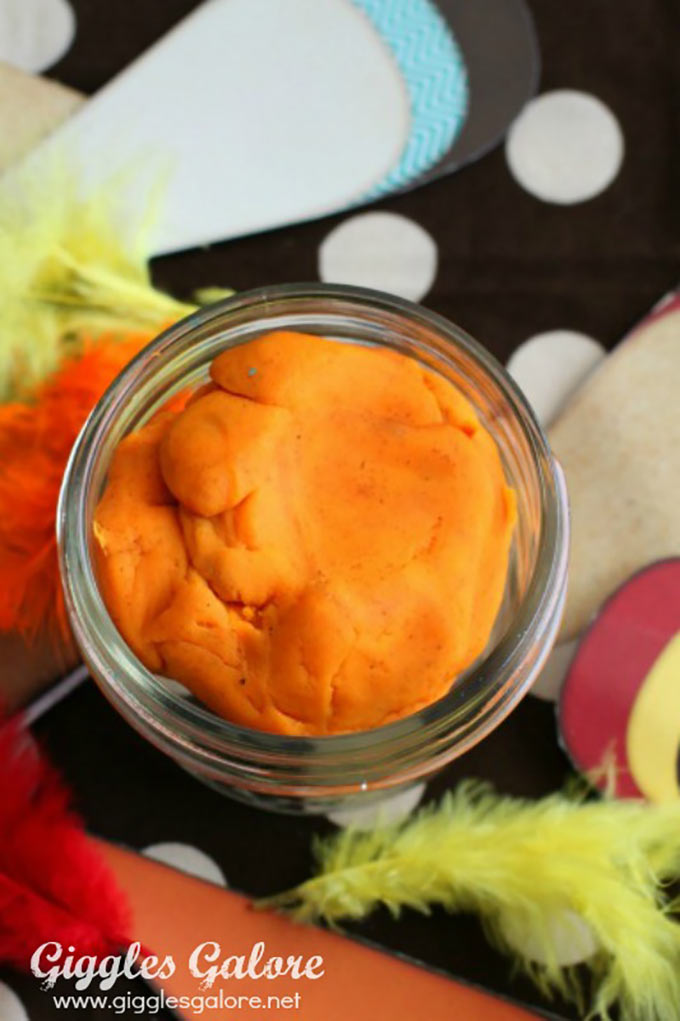 2. Download, print and cut out the printable turkey feathers from Whimsically Detailed
3. Put the playdough container in the cellophane bag
4. Add the feathers, googly eyes, and orange construction paper beak to the cellophane bag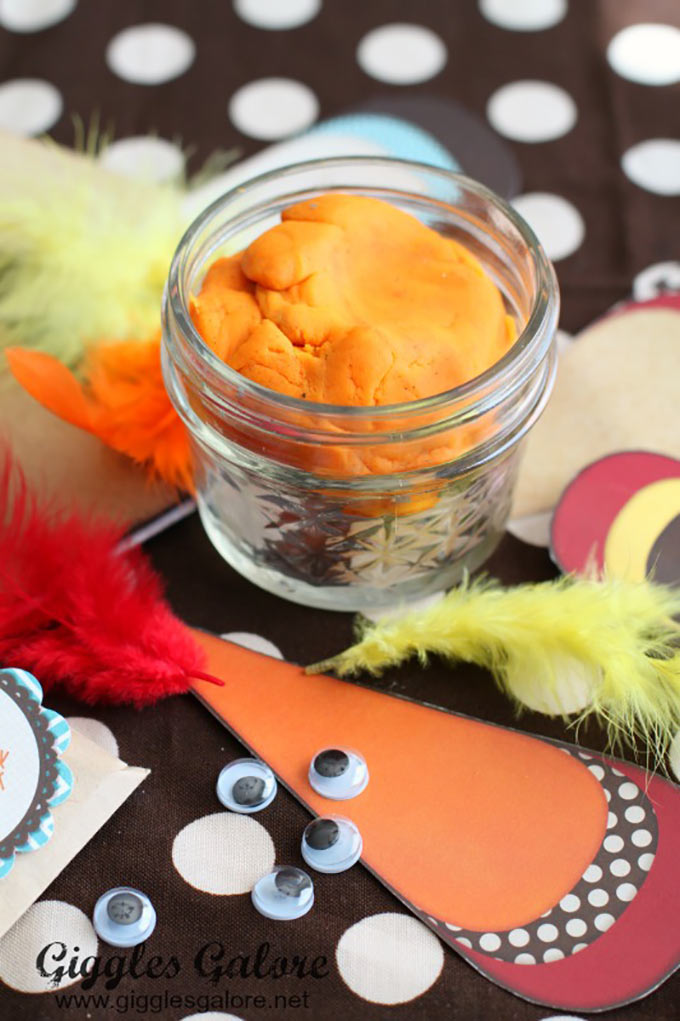 5. Tie with a ribbon and put at each place setting on the kids table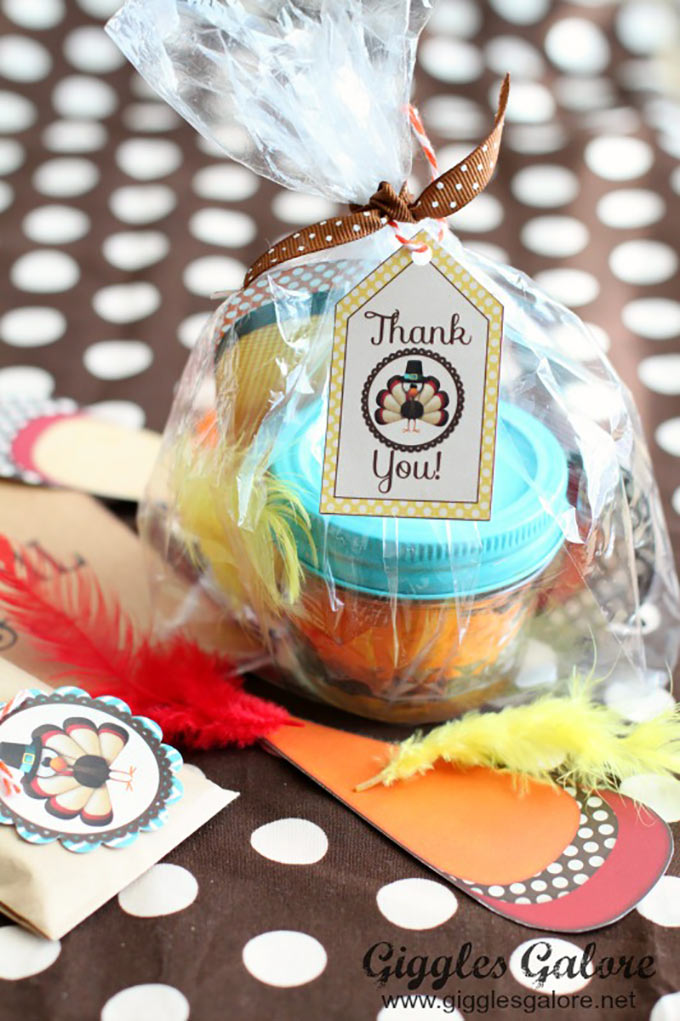 6. Let the kids play with the playdough and create cute little turkeys for the Thanksgiving feast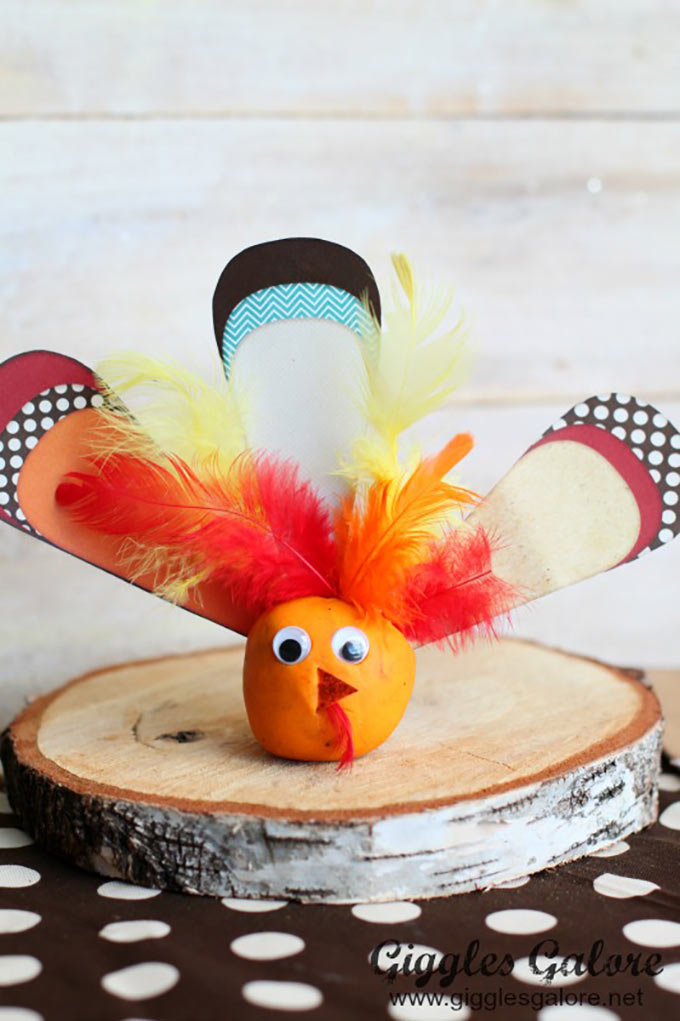 For more kid-friendly Thanksgiving ideas like these adorable Turkey Treat cups, Indian Corn Cookies and Kids Table Ideas make sure you stop by Giggles Galore.