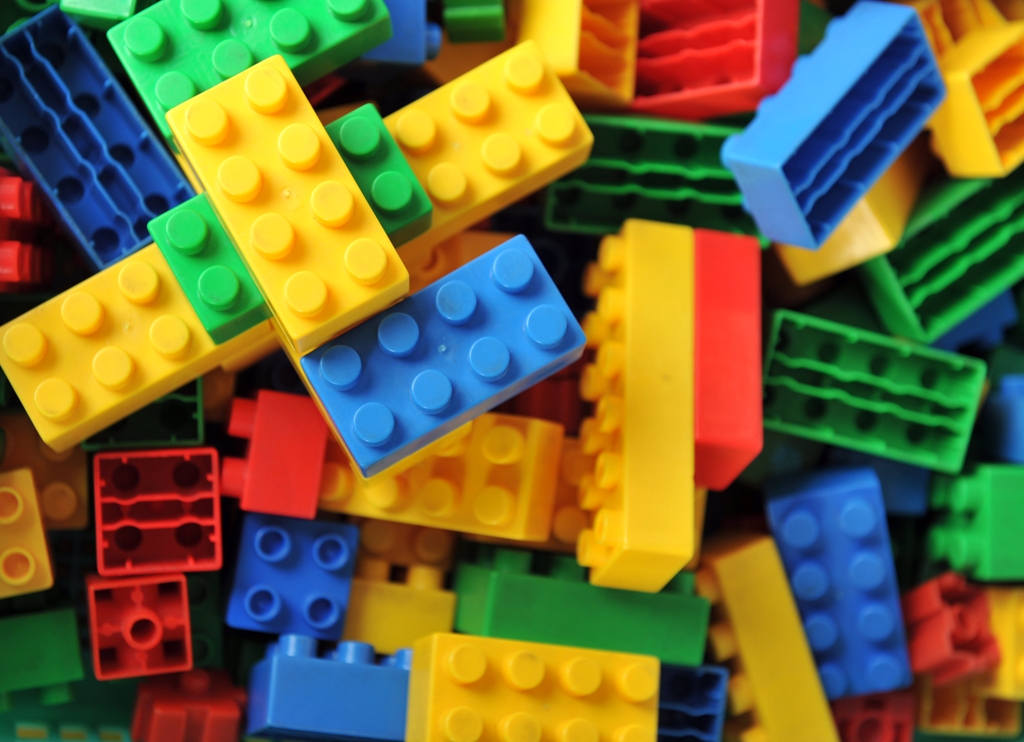 Toys are such an investment and it's so hard sometimes to figure out what to buy them that will actually last. I often wished I could look into the future when my guys were teeny to see what things they would still be playing with a long time down the road. So now when I buy things for my friends' young children I think about the things that we still have around the house, or the things that my guys played with for a long time.
Of course there's the obvious-Lego Duplo is such an amazing building tool that it will probably last until you have grandchildren and the sets they have been making lately are definitely amazing.  The coolest thing is that it actually can be combined with the regular Lego sets so now that the guys have moved on to "big boy Lego" they still like their old Duplos too.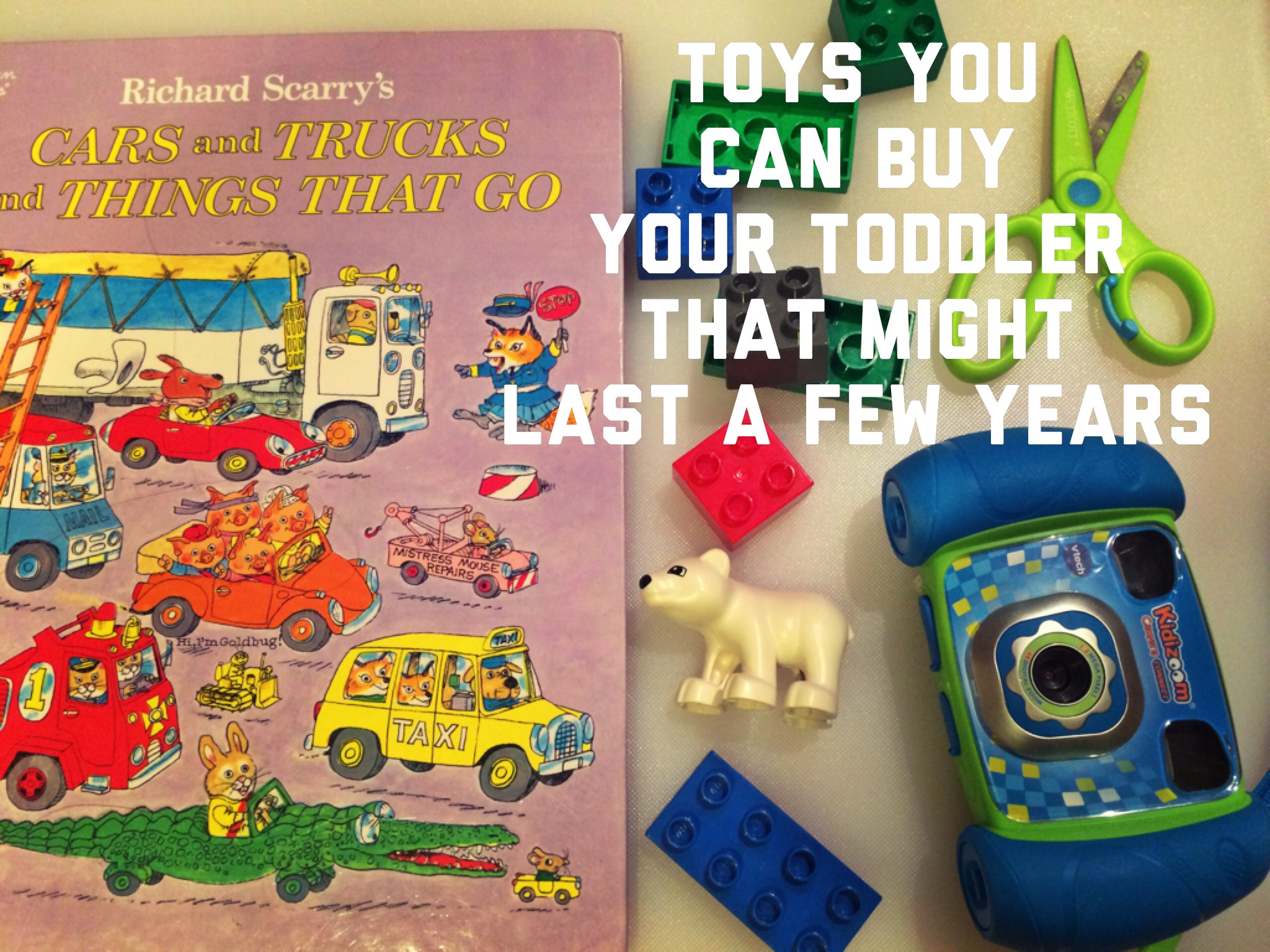 I also never expected my guys to keep these cardboard blocks around for so long! We've had them since my kids were about one years old and we still have them now that my guys are six. I bought a couple sets and they've been imagined into so many things over the years, these are definitely toys that have been worth every penny. (The hardest part was figuring out where to store them!)
And I'm not always a fan of too many electronics, but the one I really love is a camera my kids got ages ago.  There are many types out there now, but the coolest feature for young kids is getting a camera that is durable so it can be dropped a zillion times.  We actually didn't realize that the camera was actually taking pictures and we recently uploaded them and saw a neat kid's-eye view of the past couple years.
We also loved this Richard Scarry book called "Cars and Trucks and things that Go" because it was almost like a toy when the kids were small.  They spent hours looking for a character called "Goldbug" on the different pages while we read it together and now they're beginning to sound out parts of the story because the book is so familiar.
The cars they most frequently play with are vehicles that have doors that open and close, like these ones by Bruder or Tomica.
And they've loved their huggies so long that I started to worry that they would fall apart before the guys outgrew them.  I took pictures of our favorites a while ago just in case they become unrecognizable in the future and I think this is one of my favorite pictures in the house.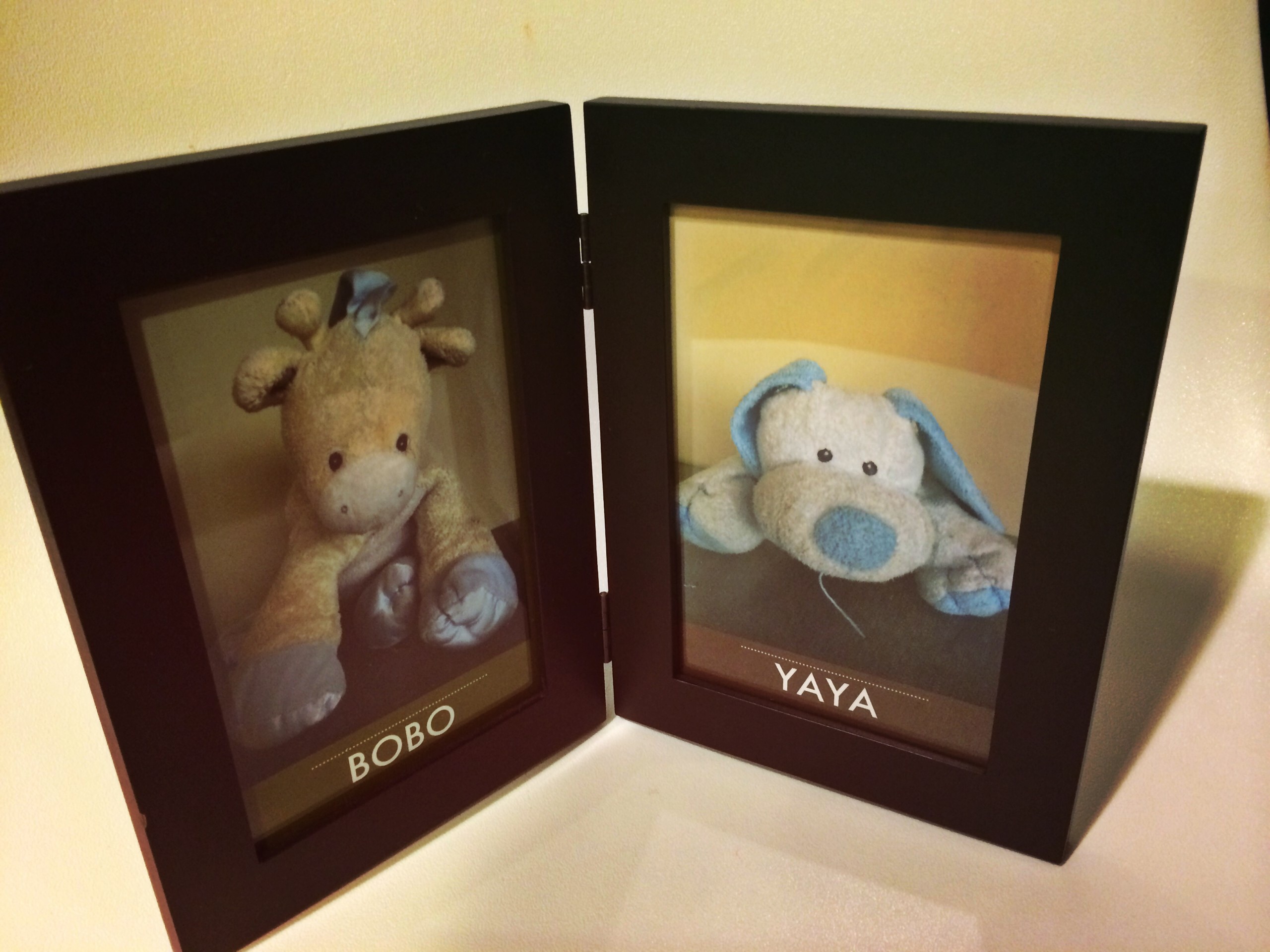 Do your kids have any toys you've been surprised they've kept so long?  We'd love to hear!