Everyone is abuzz with the concept of STEM – education in Science, Technology, Engineering, and Mathematics. In a competitive world like ours, parents want to make sure kids have the leg up they need to be successful and fulfilled. As a mom of a girl, I'm also making sure she sees the equal opportunities between science and the arts. So STEM influenced toys are a big trend right now – and with good reason. These toys are some of the top picks for encouraging critical thinking and STEM concepts in your own kids. Frankly, I think I want to play with them too!
Little bits
These kits (or add-on modules) let young kids build their own machines. You can create circuits with motion, light and sound with programming or soldering skills – just plug and play. The base kit includes instructions for 8 different projects – like an Art Bot and a Three Wheeler.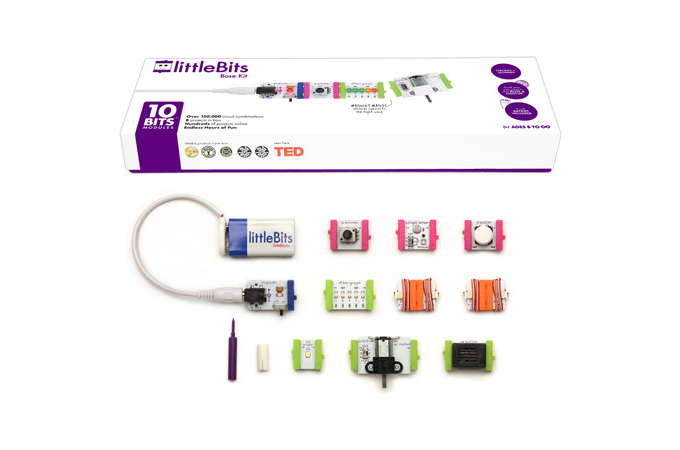 Roominate
Geared towards girls, but a great building set for any gender, Roominate focuses on building your own house. Using problem-solving skills and basic circuits, kids create fans that blow, lights that work, and more. It's super open-ended and creative too.

Snap circuits
After getting a small Snap Circuits kit for Christmas, we woke up a couple days to later to find my 5 year old daughter had created her own working propeller launcher without any help at all. Now that's a great introduction to circuitry! There are lots of different sized kits avaialable – from open ended building sets to specific projects.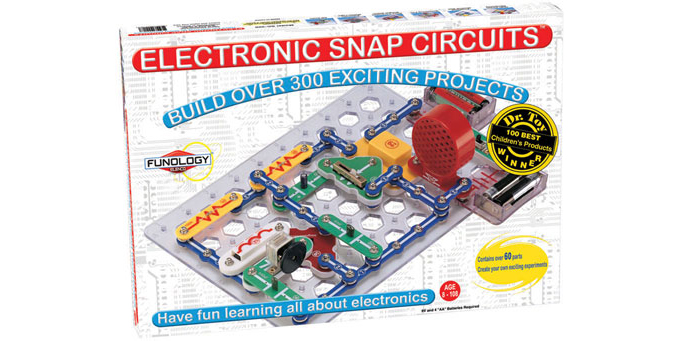 Goldie Blox
These engineering-focused toys are specifically designed to appeal to girls' interest in story-telling and creating new things. Each kit comes with a storybook that girls use to build their first toy. But once they get the hang of the concept being taught (spinning machines, etc.) then they can create whatever they want to!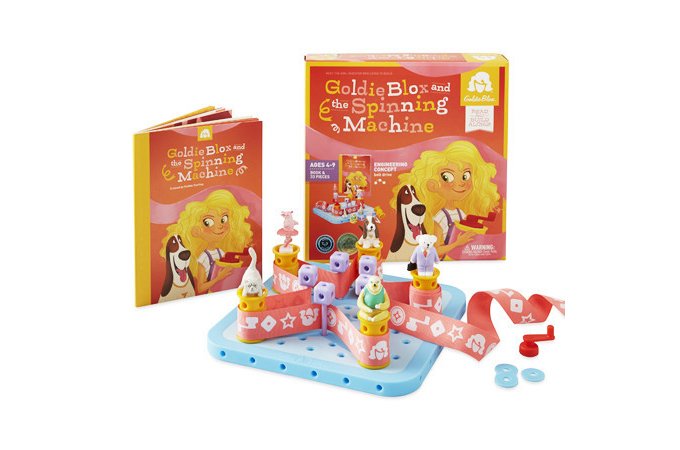 Makey Makey
With a circuit board and some alligator clips, you can turn anything – a banana, a pencil drawing, your body – into the controls to interact with your computer. It's a simple concept, with some hilarious and truly innovative outcomes!