Have you decided on a Father's Day gift yet?  Fear not: From a classic necktie to a toaster that prints the logo of his favorite team, this list of top picks for Dad has you covered. But hurry, Father's Day is June 16th!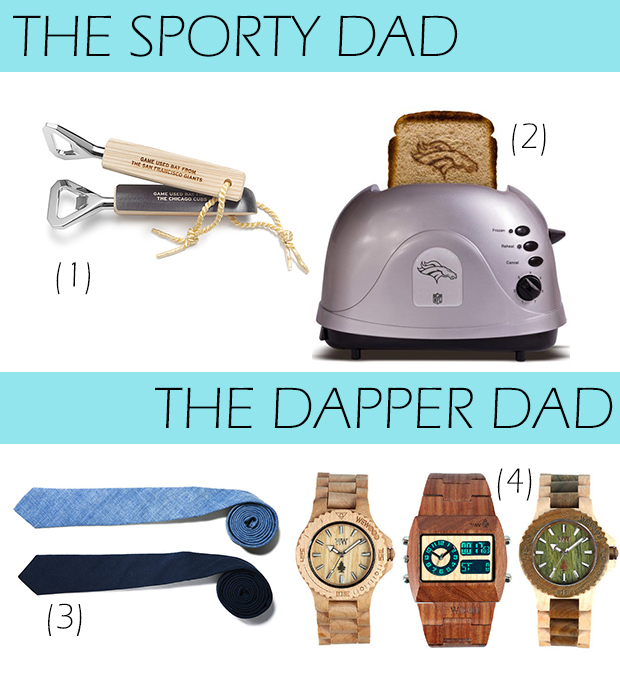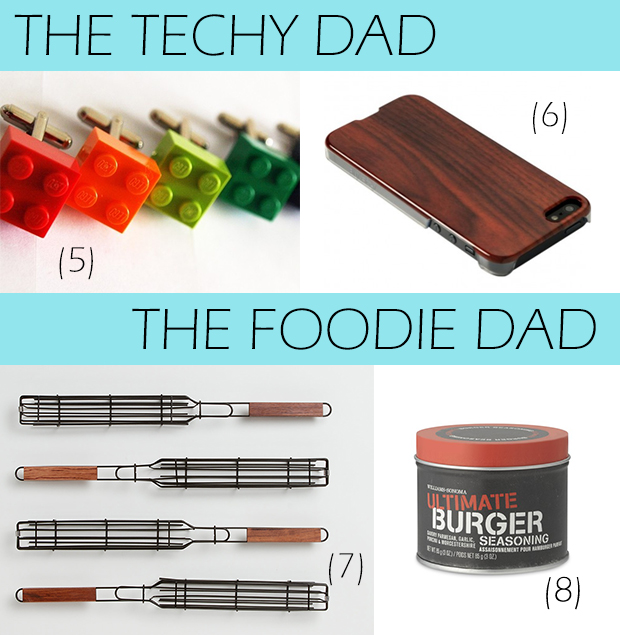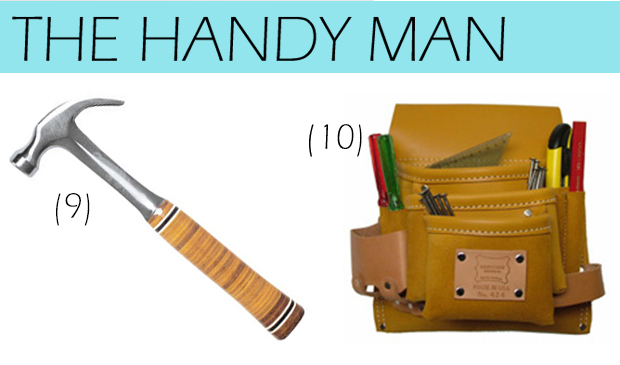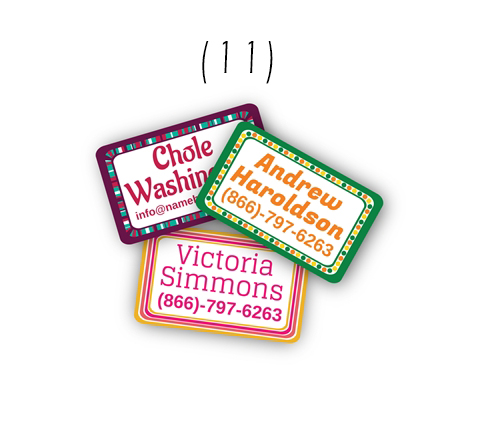 (1) Baseball Bat Bottle Opener, made from authentic game-day bats swung by Major Leaguers. ($85)
(2) NFL Toaster, for the man who eats, sleeps, and breathes his favorite team. ($24 – $34)
(3) Apolis Chambray Tie, trendy ties inspired by World War II officer ties. ($58)
(4) WeWood Watch, you buy a watch, they plant a tree (prices range by style)
(5) Lego Cufflinks, a fun accessory to bring back a bit of childhood nostalgia (on Etsy, $34)
(6) Wood iPhone Case, classic Wood-Themed design for hi-tech gadgets ($6.95)
(7) Kabob BBQ Baskets, non-stick grill baskets to perfectly cook his favorites ($13)
(8) Williams-Sonoma Ultimate Burger Seasoning, the makings for 'the world's best burgers' ($10)
(9) Estwing Leather Handle Claw Hammer, designed to handle any project he takes on ($32)
(10) Heritage Leather Nail + Tool Bag, featuring a pocket for every tool he'll need ($48)
*Bonus: Name Bubbles Itz Labels are the perfect label for all of his gear. Small enough to fit on the handle of a tool, these labels have the perfect amount of information and a simple style that will keep his stuff coming home.
Did this spark any great ideas for your husband, father, or grandfather this Father's Day?