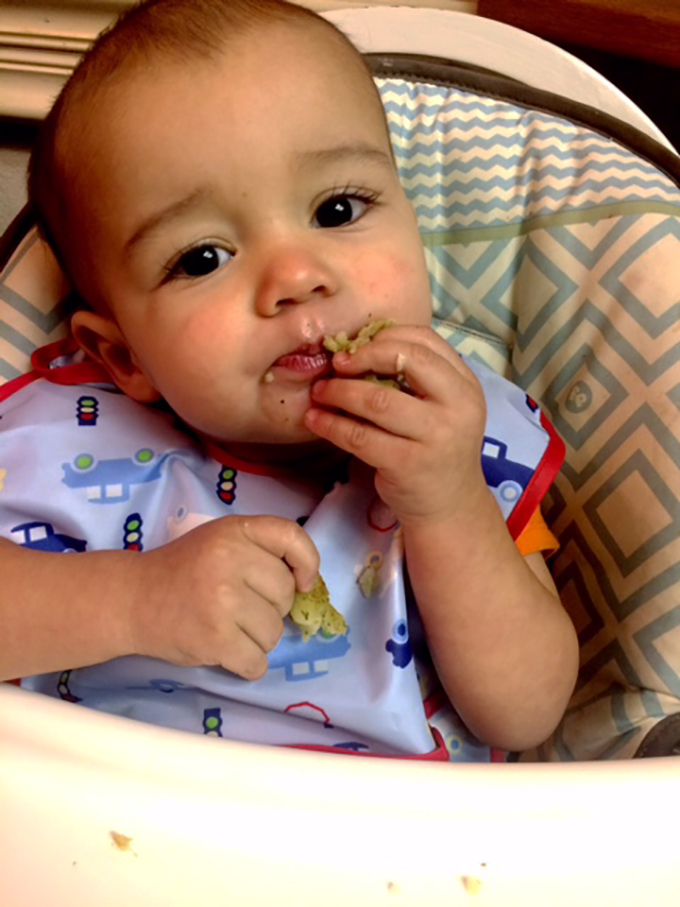 My one-year-old recently decided that he doesn't like anything I serve him. He now dislikes his once-favorite foods and I have been searching for a yummy solution. I whipped up these tater tots so he would secretly eat his vegetables, and he loves them! They are the perfect size for his little hands and allow him to take little bites (his new favorite pastime). I make a big batch and freeze them, then quickly bake them at dinner time. Whip up a batch of these toddler approved tater tots, cheesy broccoli ones to be exact, tonight- your toddler, big kids, and husband will love them!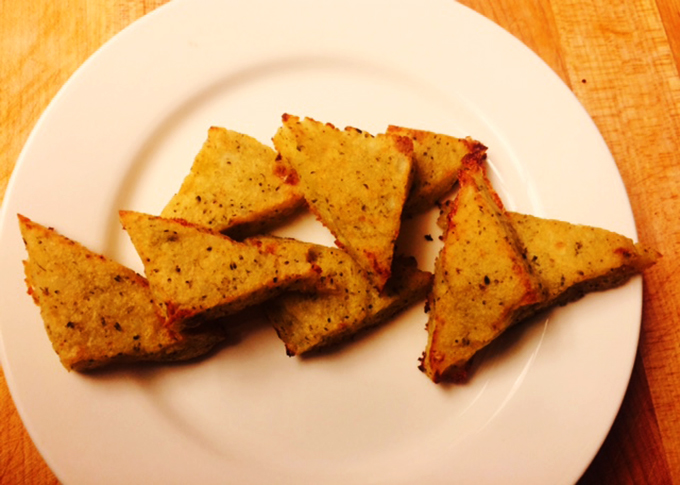 Ingredients:
2 medium russet potatoes, cleaned, peeled, and cut into 1-inch cubes
2 cups broccoli, small florets
2 cups cauliflower, small florets
1/4 cup Italian bread crumbs
1/4 cup cheddar cheese, cut into 1/4-inch cubes
1/2 teaspoon garlic salt
1/8 teaspoon black pepper
*feel free to omit salt and spices if you or your toddler doesn't like them.
Directions:
Over medium-high heat, bring a medium pot of water to a boil. Add potatoes, broccoli, and cauliflower. Cook for 10-12 minutes or until tender. Strain from water and transfer vegetables to a medium-sized bowl.
Mash vegetables, making them smooth, but rustic with small chunks. Add bread crumbs, cheese cubes, and seasoning, and mix gently to combine.
Cover a large platter or baking sheet with an 18-inch sheet of plastic wrap. Scoop tot mixture on top of plastic wrap and spread to 1-inch thick using a spatula. Form the mixture into a rectangle or square. Use the remaining plastic wrap to cover, and freeze for 1 hour.
Heat oven to 425F.
Remove the tot mixture from the plastic wrap. Using a large knife, cut the tots into desired shapes. I prefer triangles because they are easy to hold for little hands. You could use a cookie cutter to cut into fun shapes.
Drizzle 2 tablespoons of olive oil onto a baking sheet lined with a silicone baking mat. Arrange tots on sheet at least 1 inch apart. Drizzle with remaining 2 tablespoons of olive oil.
Bake for 15-20 minutes or until crispy and golden. You can broil for a couple minutes for more color and crisp. Use a spatula to remove the tots from the baking sheet while hot (the cheese may make them stick if they cool too much on the sheet).
Serve tots fresh and warm, or freeze on the baking sheet and transfer to a ziplock after frozen.
This makes it super easy to choose the right amount to cook for your picky eater every night,
To reheat, bake at 350F for 10 minutes and enjoy!