We've all been there. One day, Hadley was eating salmon and edamame and the next day she refused to eat anything other than chicken fingers and French fries. Such is life with small children! So how do we cope when our kids will only eat like three things?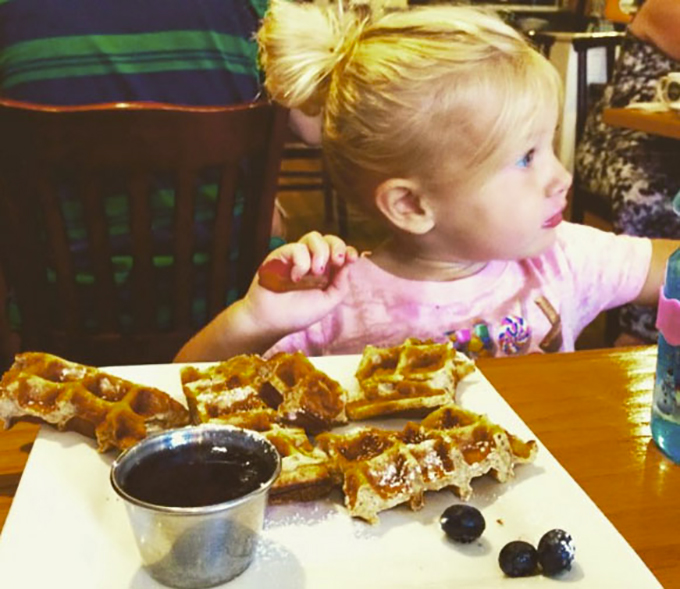 Here are a few tips for life with picky eaters and things that I've learned to help get my kids trying new things:
Involve your kids in the cooking process. Cooking can be a really fun thing to do with kids and having them get in the kitchen and mix a few things or taste some ingredients is a great way to cut their fear out of new foods. If I want Hadley to try a new soup that I'm making, then I'll offer her some of the vegetables that I'm going to throw in so she knows that there are things in the soup that she actually likes. Another good point about this too: Let them help you make the weekly meal plan so they know that there are dinners they love on there as well as some new dishes to try.
Cut back on late afternoon snacks. There's no need to be grazing all day and when they aren't hungry, they aren't going to try anything new. So have them come to the dinner table a little hungry, and you might be surprised at what they're willing to eat!
Prepare them for what's ahead. This is a big one for Hadley. Every day she asks me what's for dinner and I let her know "We're having something new tonight, and I think you'll really like it." I focus on the positives in the meal. For example, "It has chicken and carrots, and you love both of those things."
Don't push too much on your child's deal breakers. Hadley hates cheese. That's just a fact of life. She hates the taste and the smell of cheese, and she has no idea what she's missing! So I don't even bother. Maybe someday she'll like it, but for now, I leave off the extra sprinkling of Parmesan cheese off her spaghetti and just celebrate that she's eating the meatballs.
Share your tips below! How do you cope with picky eating in your house? Read more from me on my blog, Christen in the Kitchen.