It's cookie season, and if you're like me you have a hard time saying no to those adorable little Girl Scouts selling cookies. There may be one too many boxes of Thin Mints in my pantry, but today I'm going to use those delicious mint chocolate cookies to create a fun St. Patrick's Day treat! Your little leprechauns are going to devour this Thin Mint Popcorn, it is so good!
Of course, we think Thin Mint cookies are delicious all on their own, but this popcorn is the perfect mix of sweet and salty and the ultimate St. Patrick's Day snack. You can make this simple treat in less than 15 minutes and paired with our free St. Patrick's Day printable tags it makes the perfect St. Patty's Day treat!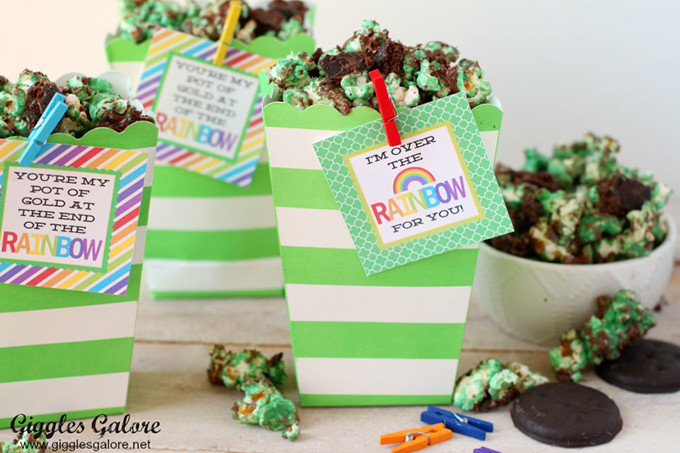 Supplies:
Popcorn
1 package Thin Mint Cookies
Green Chocolate Melting Wafers
Milk Chocolate Chips
Wax Paper
Box Corn Boxes
Mini Clothespins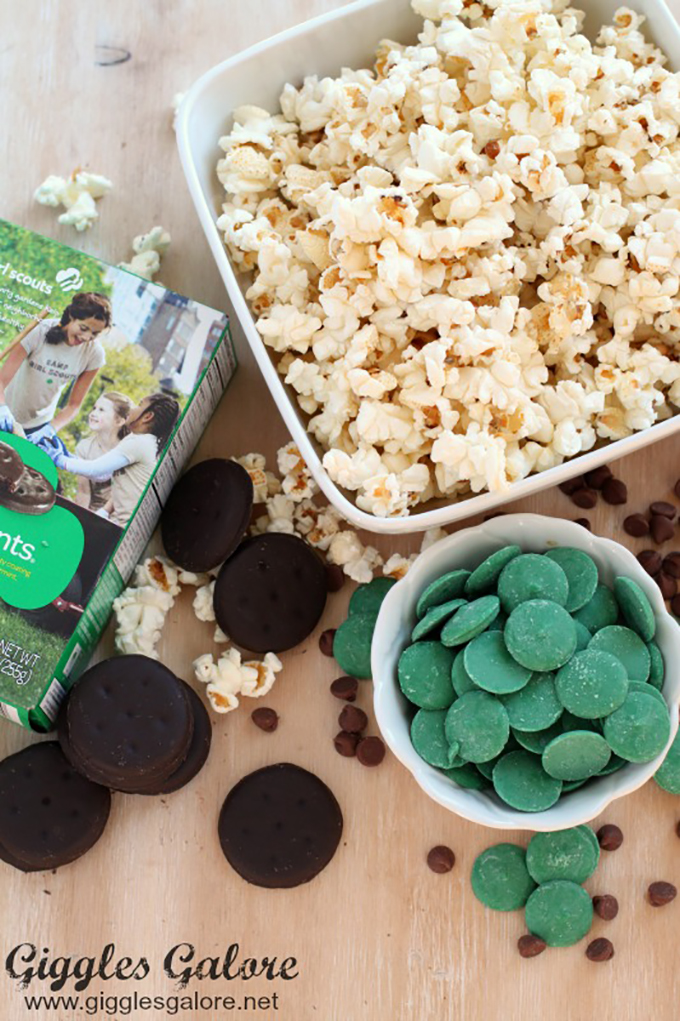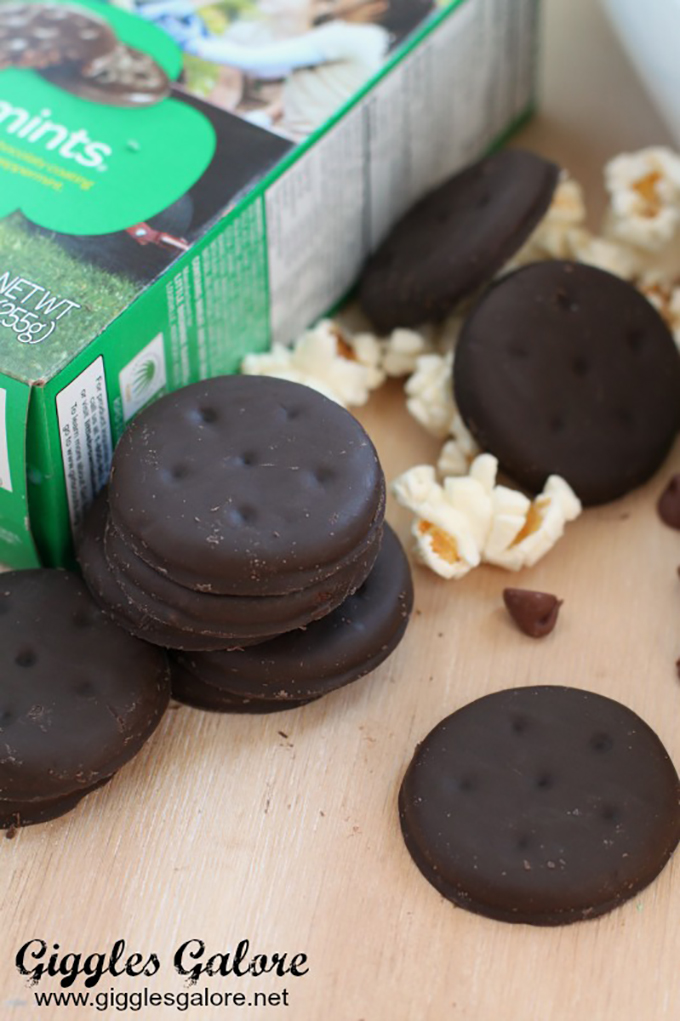 Place the popped popcorn in a large bowl. Melt the green chocolate melting wafers according the directions on the package, then pour over the top of the popcorn and gently mix.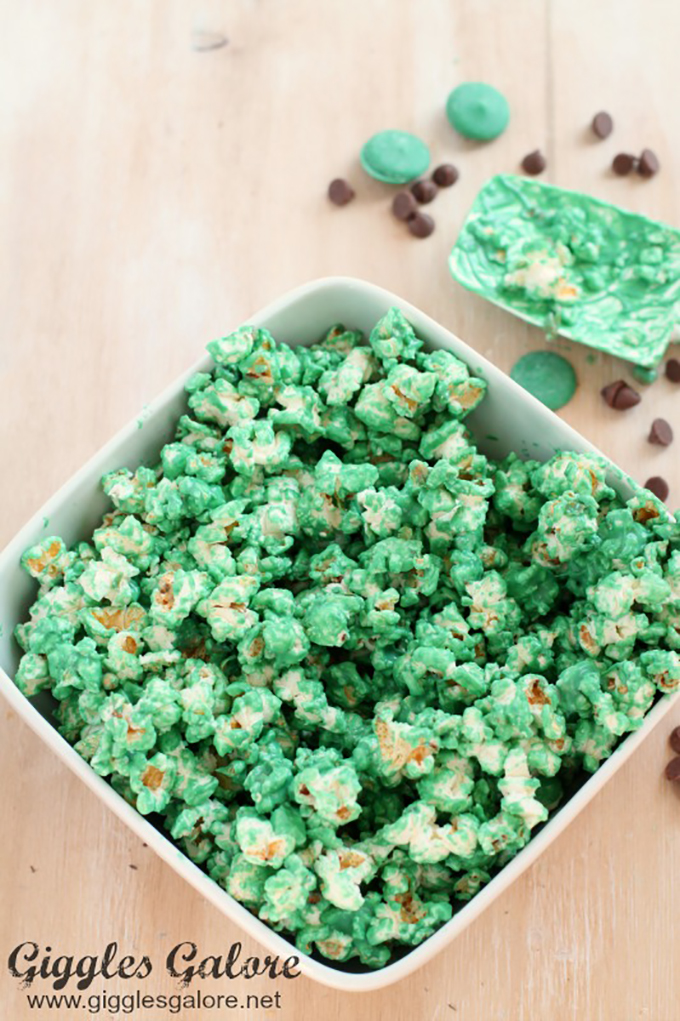 Spread the popcorn out on cookie sheet lined with wax paper.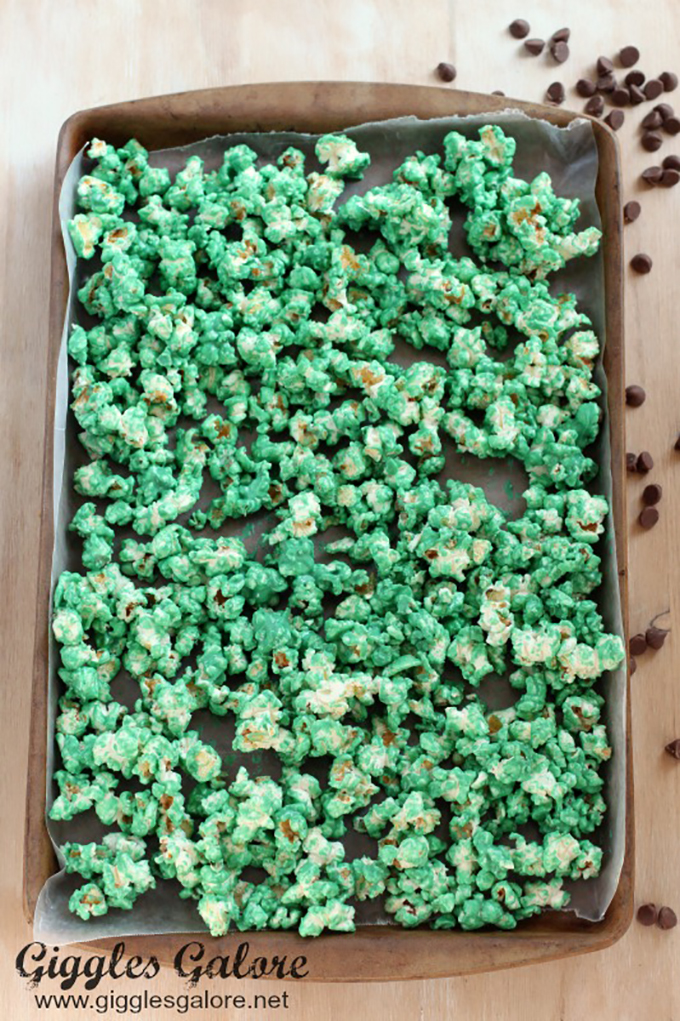 Next, crush up the Thin Mint cookies and sprinkle them on top of the chocolate covered popcorn.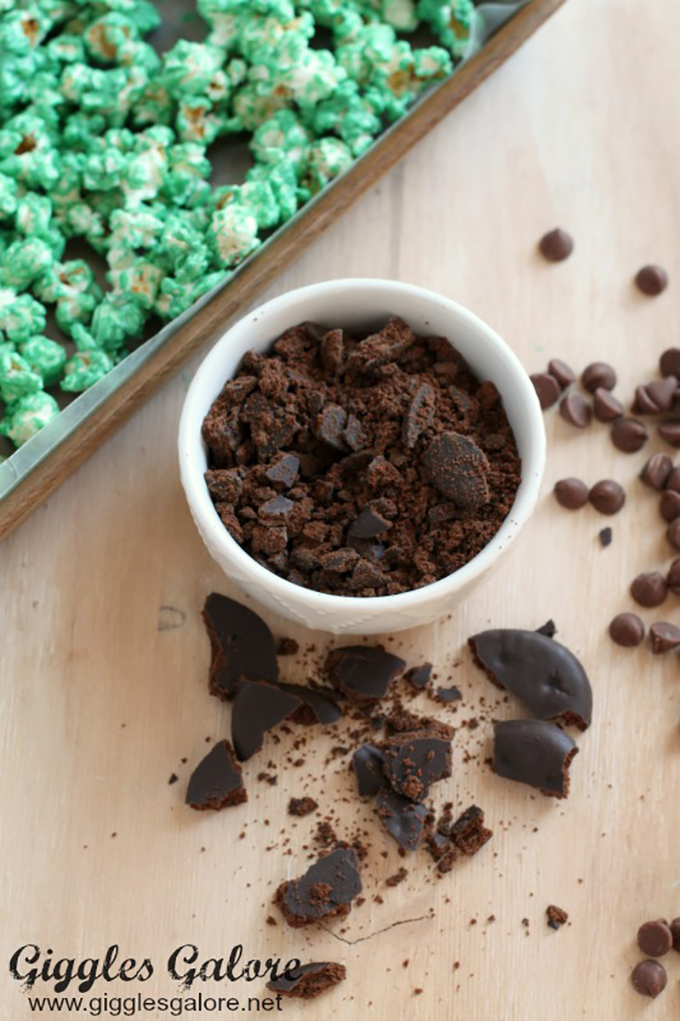 Now, melt the milk chocolate chips and drizzle over the popcorn.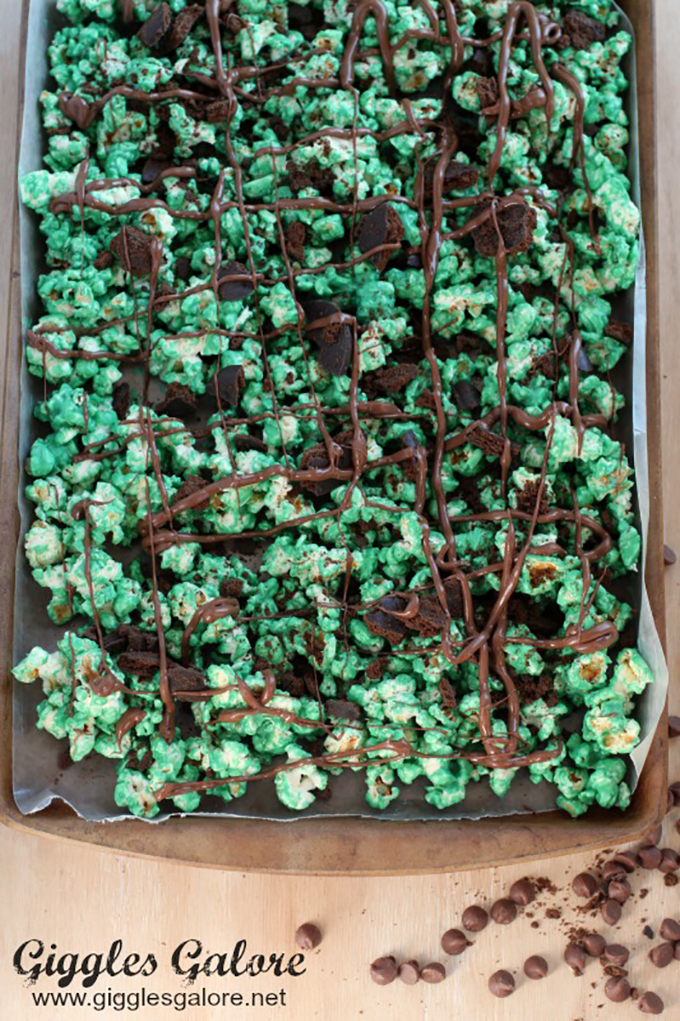 Let the popcorn sit for 5-10 minutes until the chocolate hardens and is no longer gooey.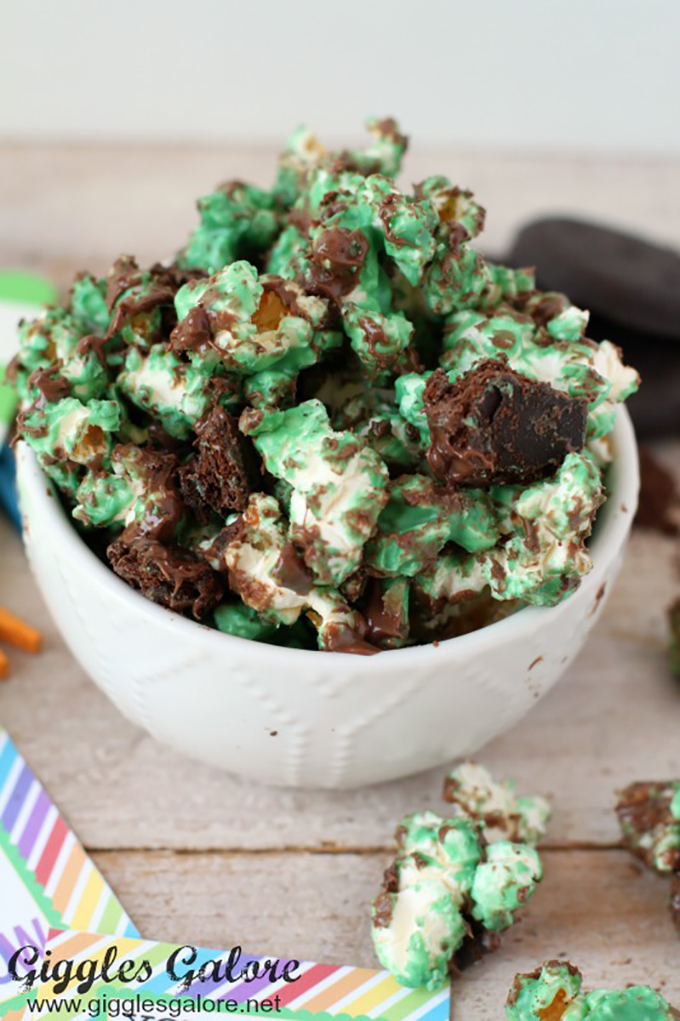 Scoop the popcorn into your popcorn boxes and attach the St. Patrick's Day printable tag with a mini clothespin.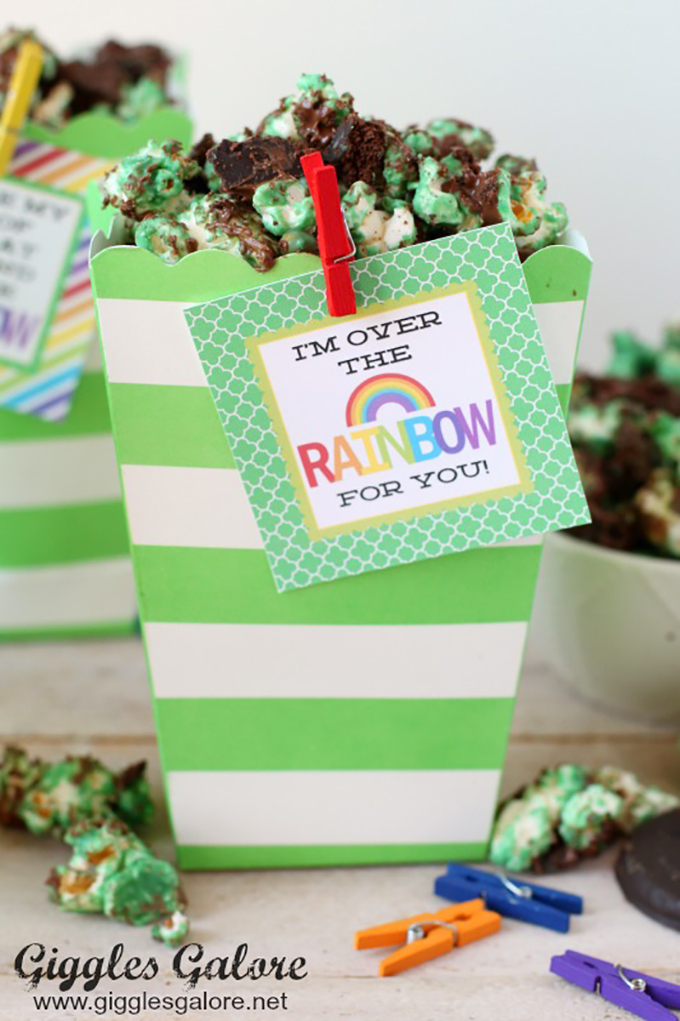 There you have a green, minty and crunchy treat perfect for your St. Patrick's Day celebration.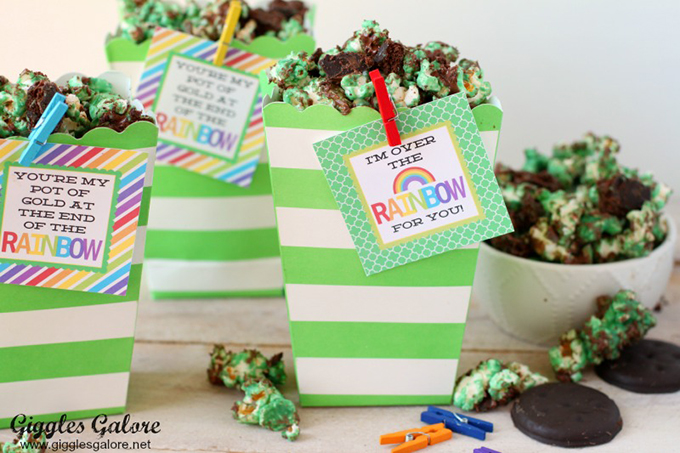 Looking for more creative ideas and recipes for St. Patrick's Day? Check out my blog, Giggles Galore, for some of our favorite St. Patrick's Day themed parties, crafts and treats!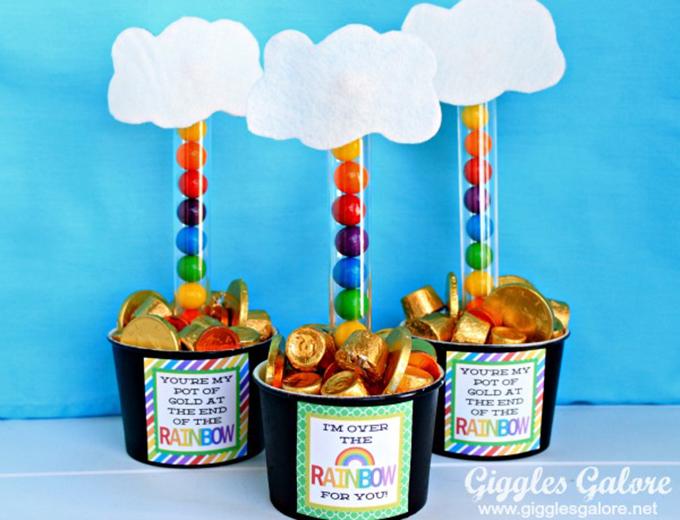 Gumball Rainbow and Pot of Gold Party Favors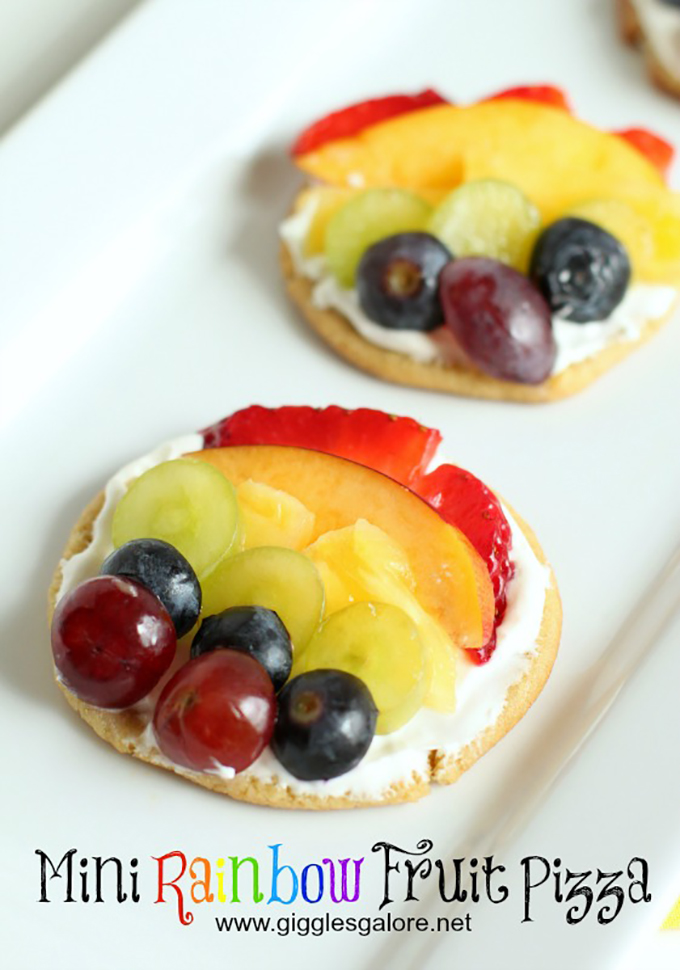 Mini Rainbow Fruit Pizza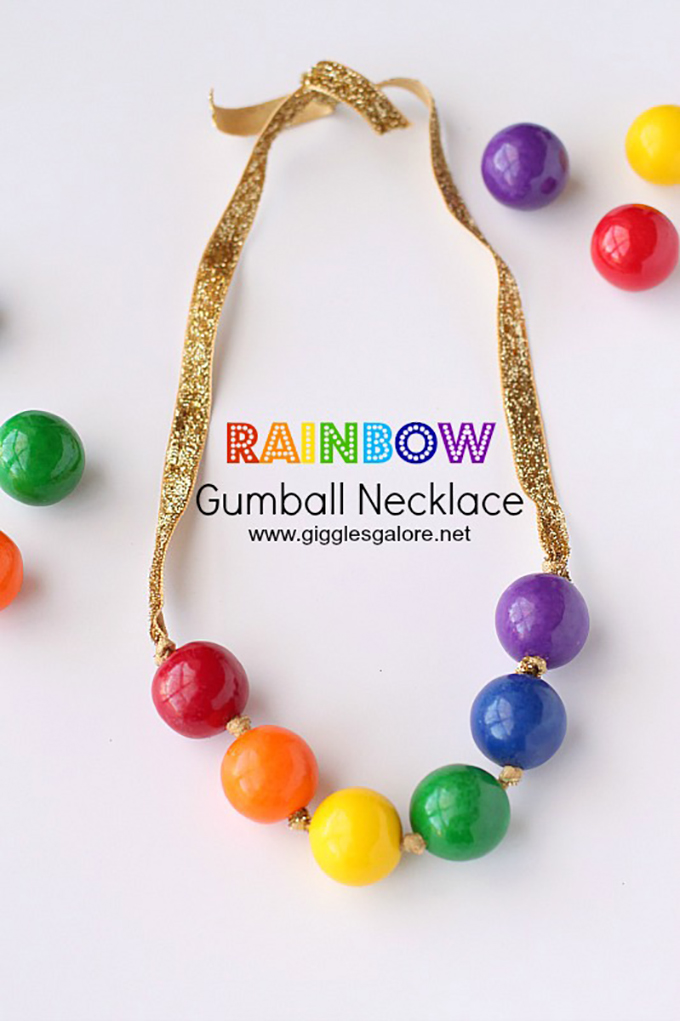 Rainbow Gumball Necklace