Get ready for fall baking! Fill your home with the delicious smells of pumpkin spice with this easy muffin recipe. Perfect for breakfast or a sweet snack!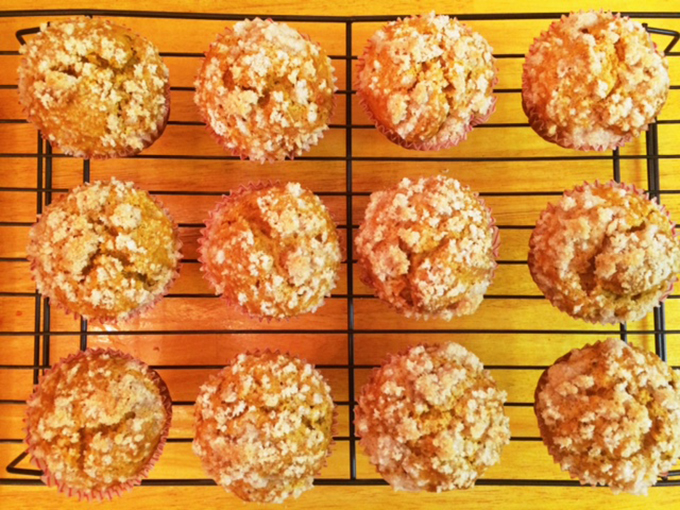 PUMPKIN SPICE MUFFINS
Yield: 12 muffins
Muffins:
1 cup pumpkin purée
2 eggs
1/3 cup vegetable oil
1 teaspoon vanilla extract
1 cup sugar
1 1/2 cups all-purpose flour
1 teaspoon baking powder
1 teaspoon baking soda
1 teaspoon cinnamon
1/4 teaspoon nutmeg
1/4 teaspoon cloves
1/2 teaspoon salt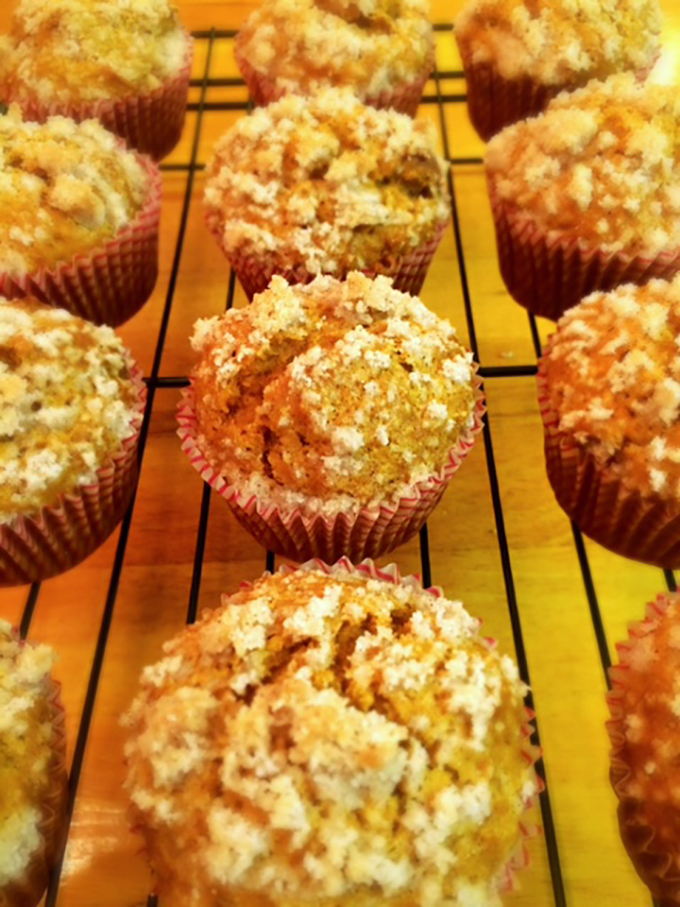 Streusel:
1 1/2 tablespoons all-purpose flour
1/4 cup sugar
1/2 teaspoon cinnamon
1 1/2 tablespoons butter, cut into small cubes
Heat oven to 350F.
In a medium bowl, whisk together pumpkin purée, eggs, vegetable oil, and vanilla extract.
In a large bowl, add flour, sugar, baking powder, baking soda, and spices. Add the pumpkin mixture to the dry ingredients and mix well to combine.
In a small bowl, combine the streusel ingredients- flour, sugar, cinnamon, and butter. Using your fingers, smash the butter into the dry ingredients until a sand-like consistency is achieved with no large chunks of butter visible.
Line a muffin pan with paper liners. Scoop batter into cups until 3/4 full. This should be exactly enough for 12 muffins. Sprinkle with streusel using as much or as little as you prefer.
Bake for 20-25 minutes or until nicely round and slightly golden. Allow to cool slightly, but warm muffins are best! Store in an airtight container once cooled.