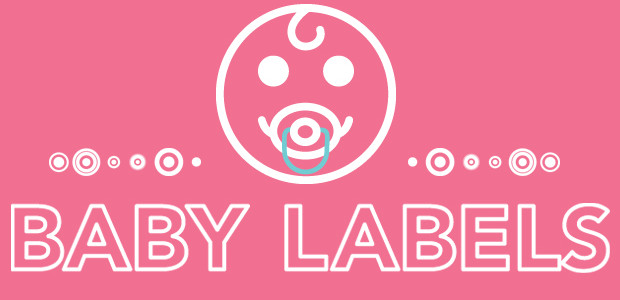 During Name Bubbles' first year, I had the opportunity to speak with the woman, also a mother, who essentially invented the concept of dishwasher safe kids labels.  Her name is Debbie Williamsen and her company was called Baby Labels. Though others have claimed to be the first, through the research* I did about the industry, Debbie is without a doubt the first person in the world to have an online website selling personalized waterproof name labels.
I like giving credit where it's due and I appreciate Debbie's forethought in creating the niche market that Name Bubbles is a part of today. Since that time, Debbie has started a new chapter in her life; she is a single mother of two who's currently putting herself through nursing school. When I called Debbie, she was happy talk with me about her story.
Tell us a little bit about Baby Labels and how you came up with the idea of dishwasher safe labels?

At the time I launched Baby Labels in 2001, I had two young children in daycare and my son had allergies. I used markers to identify my son's bottles. One day, I received a call at work that I needed to pick him up. When I arrived, he was experiencing respiratory distress due to an allergic reaction. My son is allergic to both milk and penicillin; he was accidentally given another child's bottle that contained both of these allergens.As you can imagine, I was traumatized.  Because staying home with my son wasn't an option at this time, I decided to start my search for another daycare, which also began my search for waterproof labels.  I couldn't let this happen again.
Based on my research, no company on the market offered personal care labels. After months of calling I finally found a company that would work with me to create a label that would go through the dishwasher.  I took a leap of faith and purchased a die cut machine that could create my perfect label. It's funny; I still have one of my labels on a mug with a photo of my children. I've had the mug for 12 years and the photo is faded but my label is still on.
What inspired you to eventually leave your job and start a business that no one had ever done before?
Once I created the labels for my kids, the other moms at the daycare saw them and wanted them too. I started doing phone orders and driving the labels to the other parents. Soon parents were asking if I had a website and I realized that there was an opportunity here. I was living in Staten Island, NY at the time and through word of mouth things were getting really busy. I was still at my accounting position but decided that this idea was worth the risk.
I gave my resignation and purchased an HTML book and within 3 months of working through the night and figuring out the programming, I was able to get BabyLabels.com up and running. I am just an average person but I saw an opportunity and I took it.
Tell me about your first success story as a company?
In 2003, Montel Williams had a show called Newest Inventions by the Average Person. A customer of mine submitted my company for the show and I was one of 13 people selected from over 7,000 entries. It was a little scary, but the limo picked me up and his team brought me to have my hair and makeup done. It was both exciting and nerve-wracking, but a great experience overall. The company was also featured in several parenting magazines as well as local media.
Do you see yourself as an inventor?
No, I see myself as a mother who'd do anything to protect her son. I had real need for a product that didn't exist yet. I consider myself more of an innovator than an inventor.
How does it feel to be the first person to start an entire niche market?
It's true that I was the first one to make dishwasher safe labels, although others may take credit for that. My career path took a different turn, but I'll never forget Baby Labels.
Do you see yourself stepping back into e-commerce and developing another start-up business?
My focus is nursing school right now, I'm a single mother who's excited about my new career – and determined to succeed. I happened to notice my Baby Labels magnet on my fridge the day you called which brought back memories, but I don't see myself starting a business right now.
What are some of the lessons that being a business owner taught you?
Stay current; keep up with the times and the changing technology, especially in your marketing and sales approach.
Do you have any tips to share with other entrepreneurs or women beginning a new chapter in their life?
If you have an idea or see a need, research what you want to do and see if you can fill that need. If you need the product, chances are others will too. There will be bumps along the way, but learning from your mistakes will lead you forward.
*There's a great resource online called www.archive.org and it shows a footprint of all websites that were ever online.