With back to school season upon us, I'm both happy and sad that my son will be returning to school.  I'm glad that he'll be getting back into his daily routine and immersed in learning, but am a little sad that I won't be able to spend as much time with him throughout the day.  I remember this past spring reading an article on Today Parents where a mother wrote notes to put inside her daughter's lunchbox over the course of a school year. Her daughter went on to eventually write her grad school thesis on the inspirational lunch notes. As I read the article, I was inspired and eager to do something similar for my 8-year-old son.
I rallied my Name Bubbles team, and our AWESOME designer came up with the cutest lunchbox notes ever (I might be biased).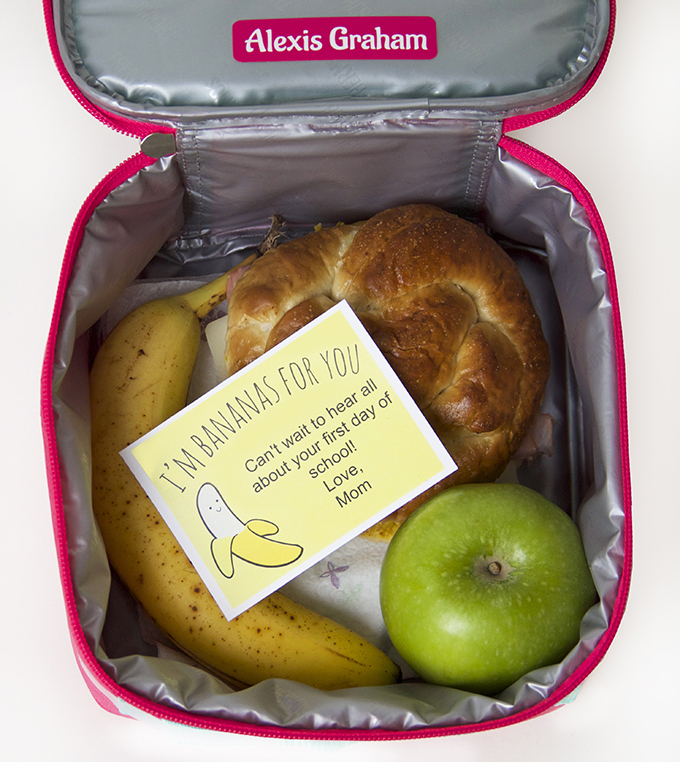 These lunchbox notes are editable, as I wanted to provide parents with the option to either type into the provided text fields or hand-write their own advice, quotes, memos, and I love you's all with beautiful backgrounds for both boys and girls!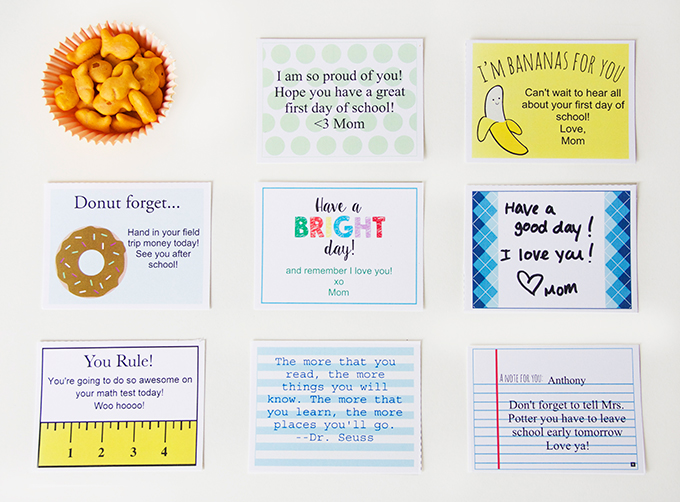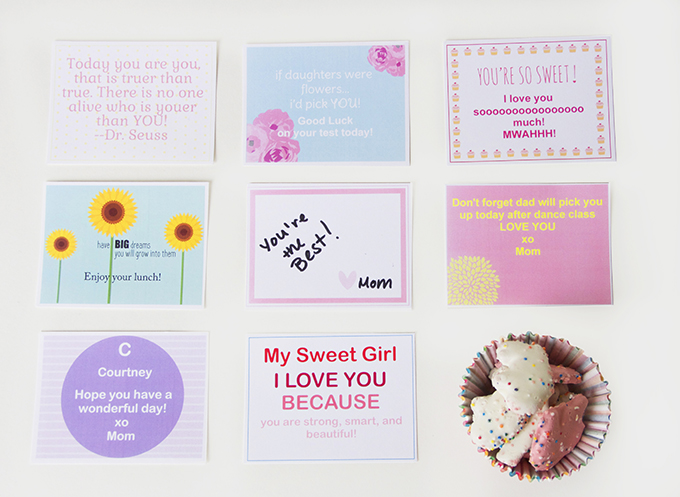 Simply download the Lunchbox Notes Printables by clicking on Girls Lunchbox Notes or Boys Lunchbox Notes buttons at the end of this post and providing your email. Insert your personalized message to your kiddies just by typing into the text fields or delete "your text here" to print blank notes that you can hand-write. We recommend printing on card stock, but it's completely up to you!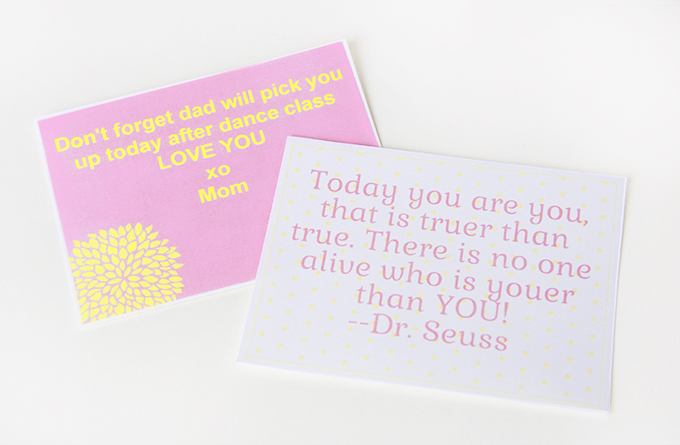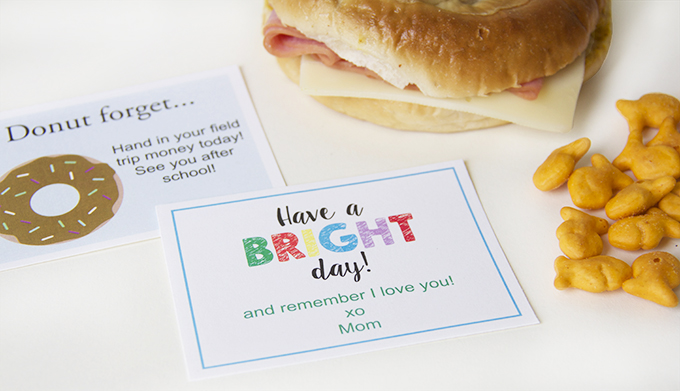 I can't tell you how excited I am to put these in my son's lunchbox this year. I think it will serve as a sweet reminder that I love him and can't wait to hear all about his day at school.  I'm hoping to carry on this tradition all throughout the year!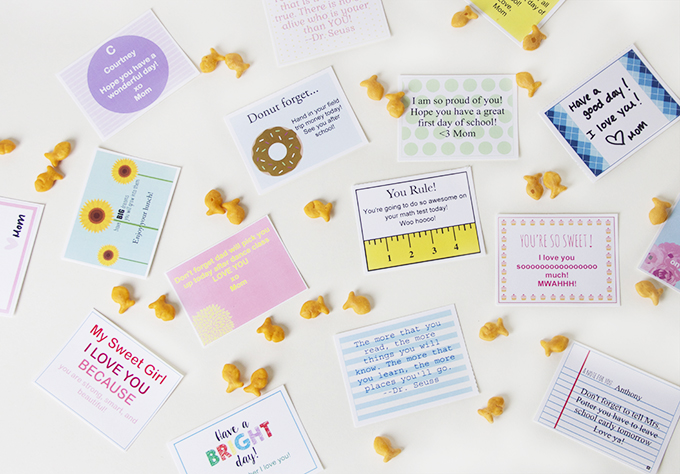 And don't forget to place a waterproof label inside your kiddo's lunchbox to ensure it returns home 🙂