Nothing says Happy Father's Day like a gift from the heart!  But, ummm, what if you're like me and you're not exactly the craftiest of the crafters? You scour the internet for the most adorable printables of course, then cut them out so that they are somewhat handmade and definitely from the heart. 🙂
Name Bubbles has created some totally adorable Father's Day printables that I will most certainly be printing and using this year! Just look at how cute they are…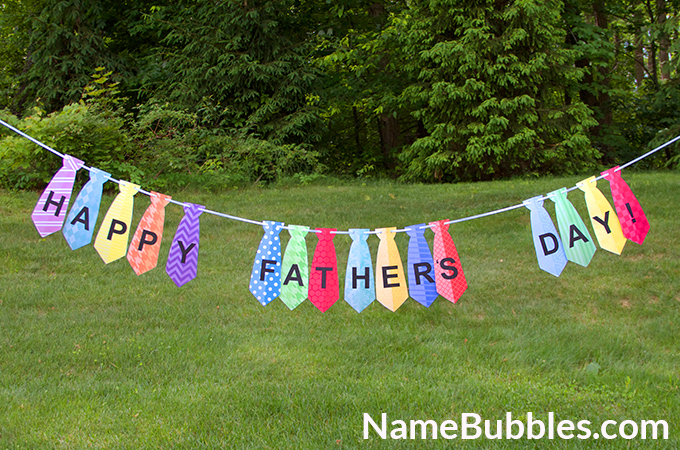 All you have to do is download these FREE printables right here:
Print (ideally on card stock or higher quality paper) and then carefully cut out each tie
Use a hole punch to make holes at the top of each tie
Grab some string, twine, or ribbon and viola!  A beautiful bunting Father's Day sign for your special guy!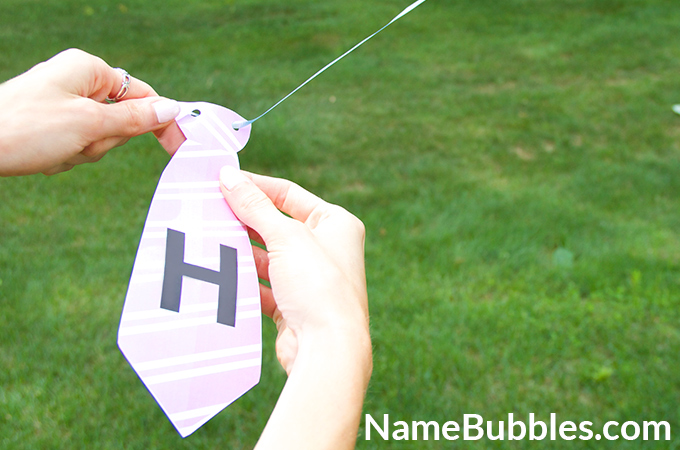 Hang these adorable ties from your mantel, in front of a large window, or even in front of dad's desk! I plan on hanging mine from the picnic table that's sprawled with lots of grilled veggies and food and ice cold drinks. In addition to some lovely Father's Day Printables and decor, my dad really just appreciates family time all together.  This year we plan on grilling out, enjoying some drinks, and playing some bean bag toss on the lawn.
What are your plans for Father's Day this year?