With vacations starting, temperatures rising, and the abundance of summer all around us, I can't think of a better way to celebrate the warmer months than with some frozen summer treats. I'm one of those people who don't crave ice cream (I know it's weird!), but as soon as June hits…watch out!  I'm at our local soft serve Cree-Mee-Freeze on a weekly basis.
With lots of BBQs and family get-togethers coming up, I plan on making some of my very own frozen treats this summer. Here are some that I'm currently loving:
Raspberry Watermelon Ice Cream Sandwiches via Dessert for Two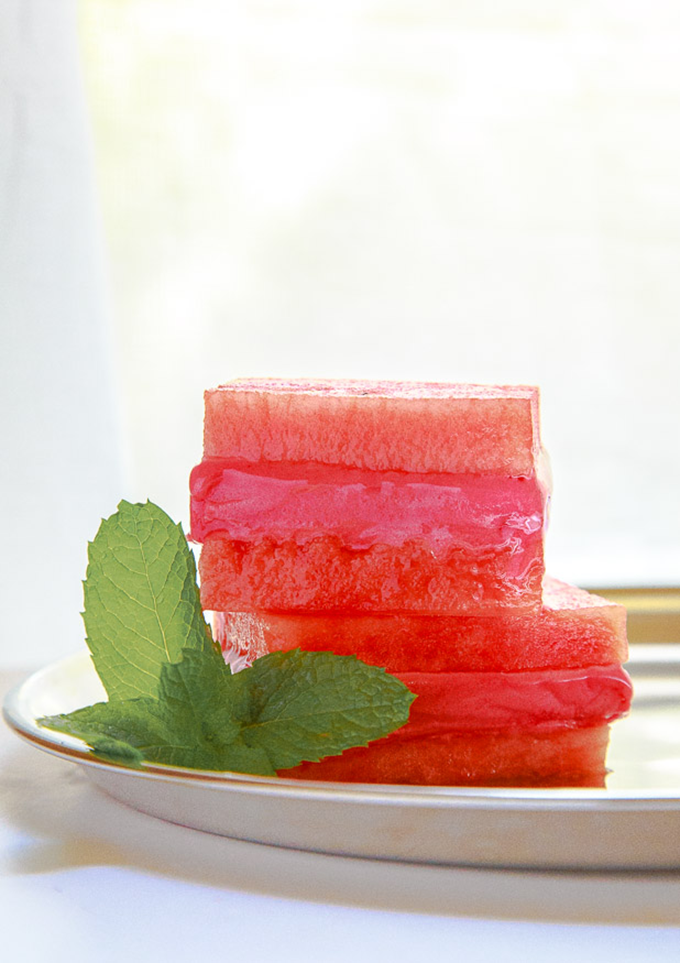 The bright pink colors scream summer to me and if that's not enough to sell you, these are incredibly yummy and look super easy to make!
Strawberry Shortcake Ice Cream Sandwiches via The Cookie Rookie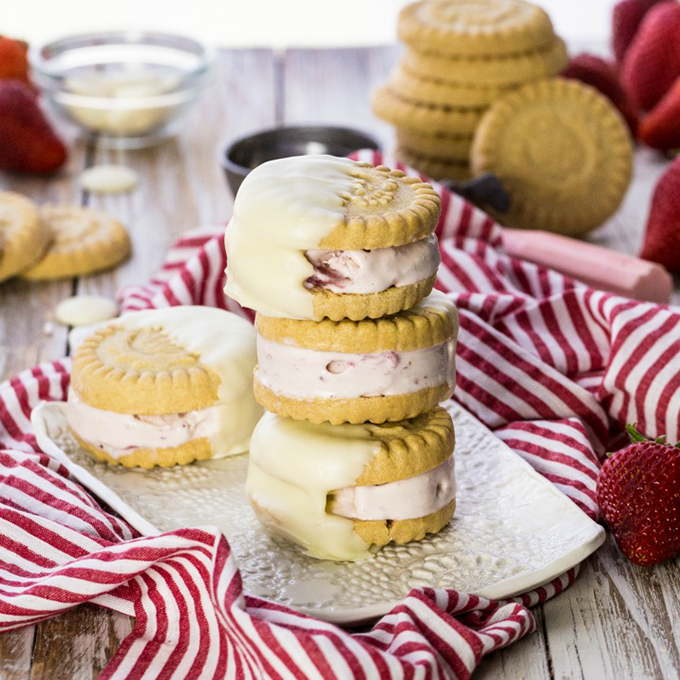 I'm a sucker for anything shortcake or shortbread related.  Adding some yummy ice cream in the middle and making a sandwich out of it is music to my ears.
Copycat Dole Pineapple Whip via Cincyshopper.com
Something about pineapple makes me think of a tropical getaway.  If I can have that feeling all while eating a delicious frozen treat, I'm all for it!
Frozen Yogurt Buttons via Lady Behind the Curtain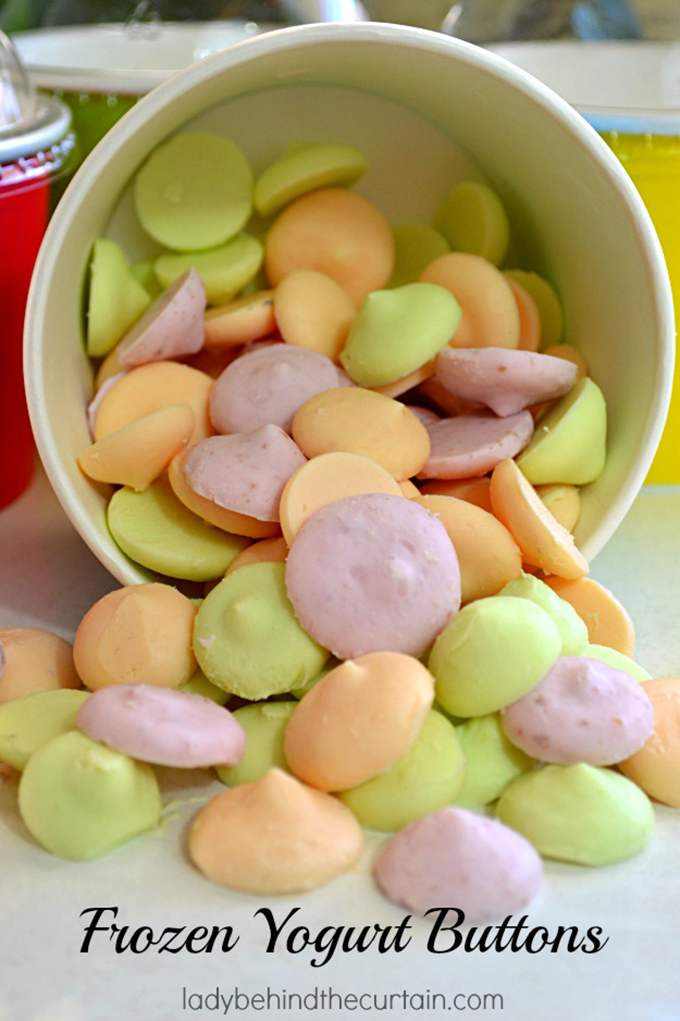 These to me are like the healthy version of Dip n' Dots. I think they'd be perfect for kids and adults alike.
Chocolate Dipped Chocolate Bananas via Sugarhero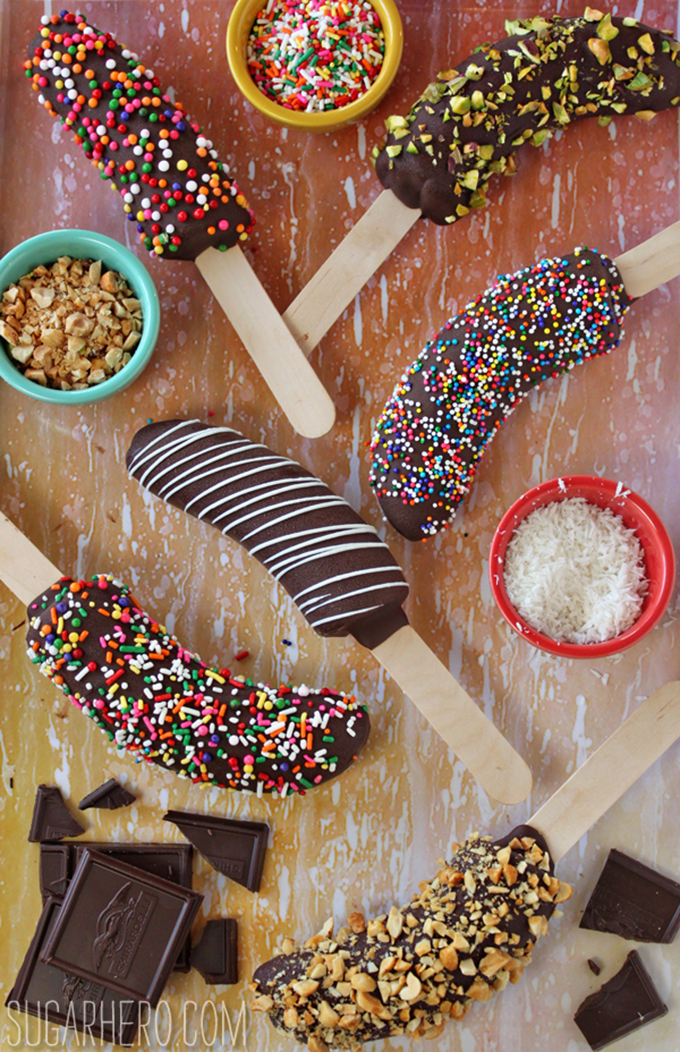 Chocolate Covered Bananas are a classic frozen treat, but check out all of the fun dips and toppings you can choose from!