I am beyond excited to start preparing for Thanksgiving this year!  My house just feels different when it's decorated (do you all feel the same?) and is ready to be filled with laughter from dearest family members as well as friends.  And let's not forget all of that amazing food…I'm drooling as we speak!
I remember when I was younger my mom would do special little things for me each holiday, like give me a card or make my favorite treat.  It's something I remember fondly and love passing on to my son. So to follow suit with our other popular lunchbox notes, this year, in addition to sending Cooper off with Thanksgiving treats and holiday surprises, I'll be putting these fun Thanksgiving Lunchbox Notes in his bag for school too. 🙂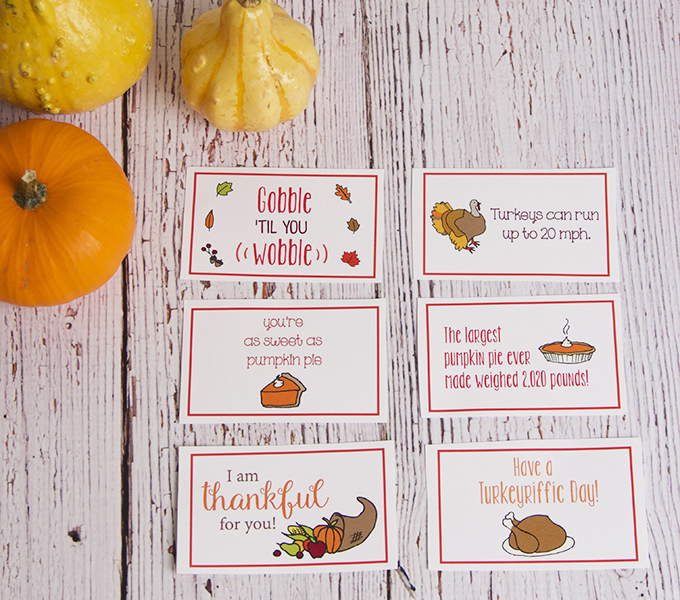 Download your own Thanksgiving Lunchbox Notes!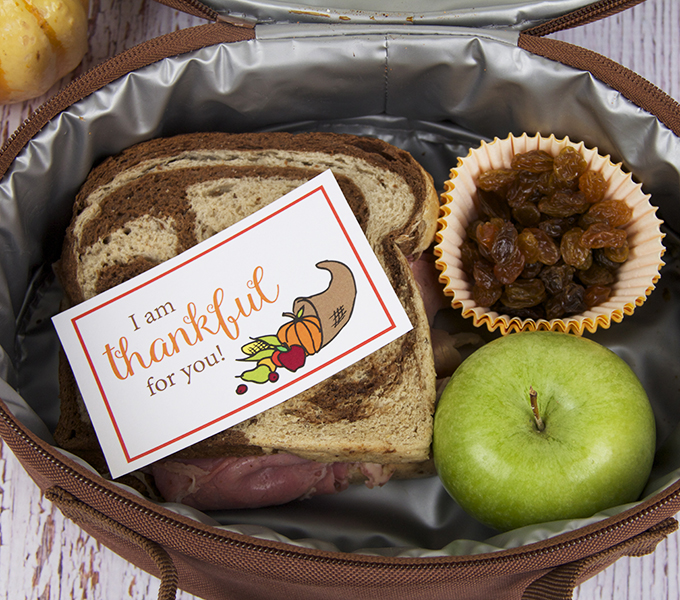 Print these on cardstock and you're all set!  It might also be cute to have these on hand after Thanksgiving when you send loved ones home with all of those yummy leftovers. Everyone loves a little lunch (or dinner?) note right? 😉