Can you believe it's already time to head back to school? We can't either and although we've had lots of family fun this summer we are actually ready for the start of a new school year. We can't wait to meet our new teachers and because we know how much heart and soul they put into their jobs we always like to great them on the first day with a special teacher gift.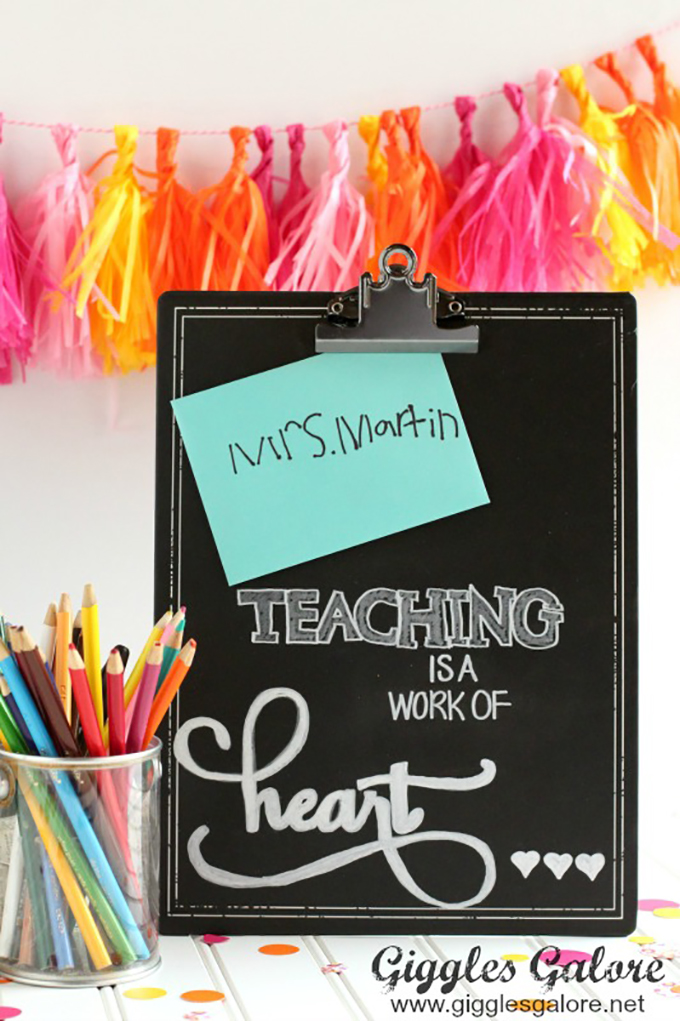 On the first day of school my kids will be giving their new teachers a DIY chalkboard clipboard with a handwritten note about how excited they are to be in their class and for the new year. We believe that teachers are amazing people (after all they put up with my kiddos day in and day out!) and think our Teaching Is a Work of Heart teacher gift is the perfect way to start the year off right.
Start by purchasing a chalkboard clipboard, we found ours at Michaels.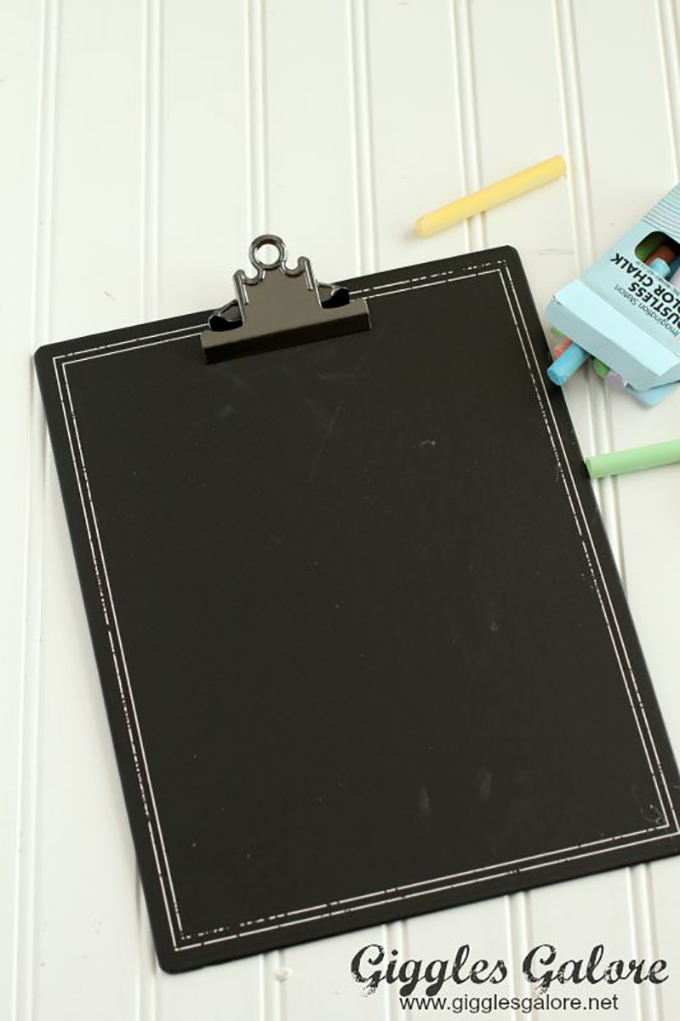 First, take a pencil and trace or hand letter the Teaching Is a Work of Heart saying.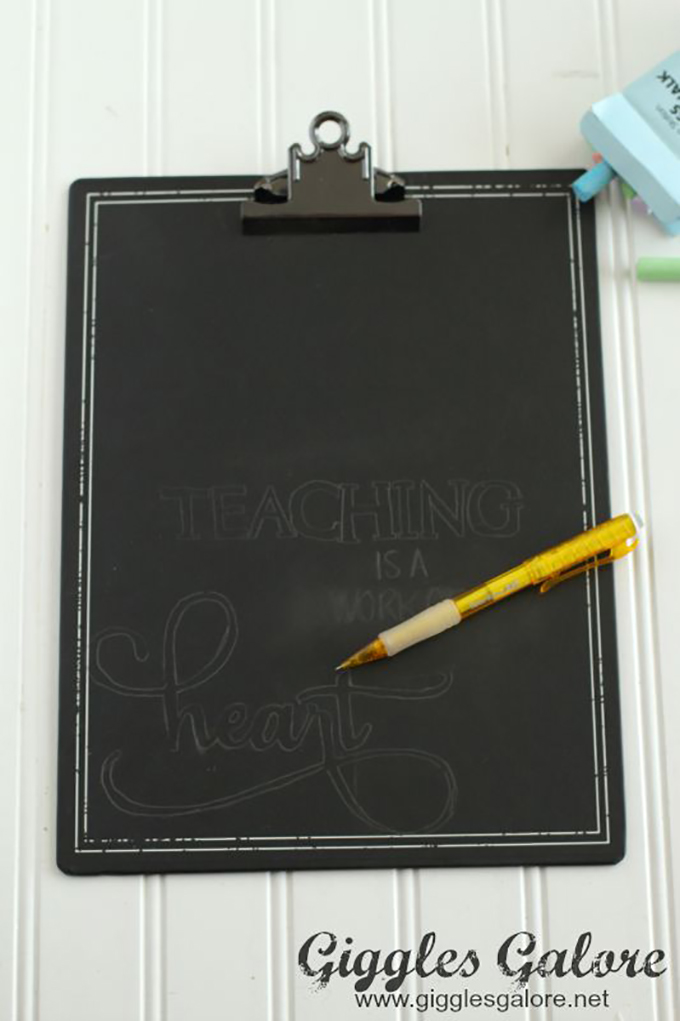 Next, use a chalk pen to trace over the pencil lines and fill in the chalkboard art.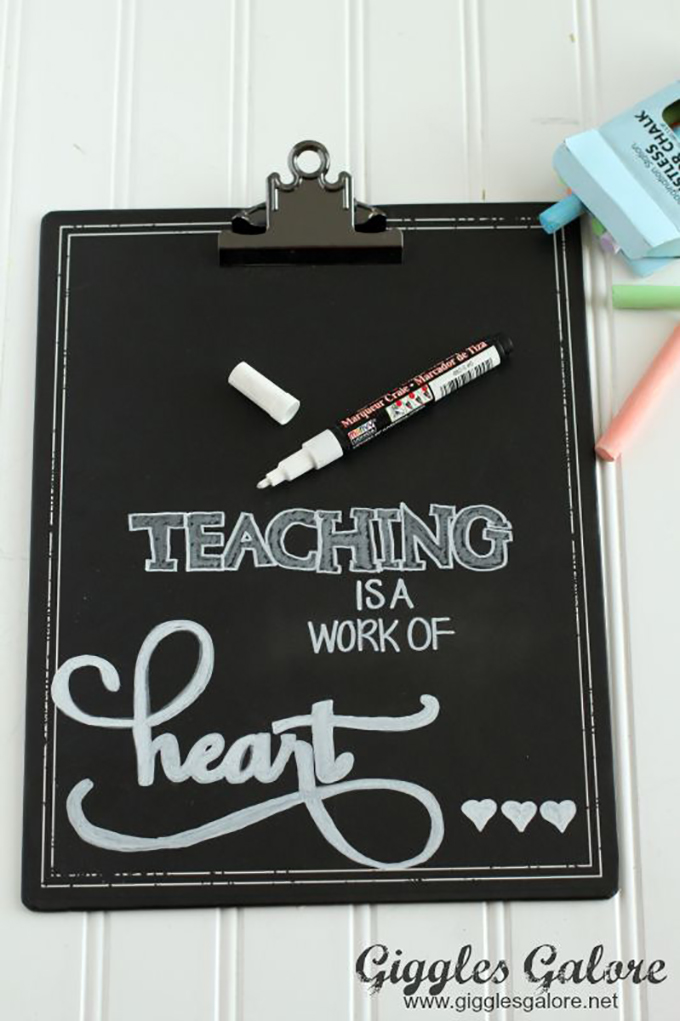 Finally, have your child write a hand written letter to tell your teacher how excited they are about starting a new school year and being in their class.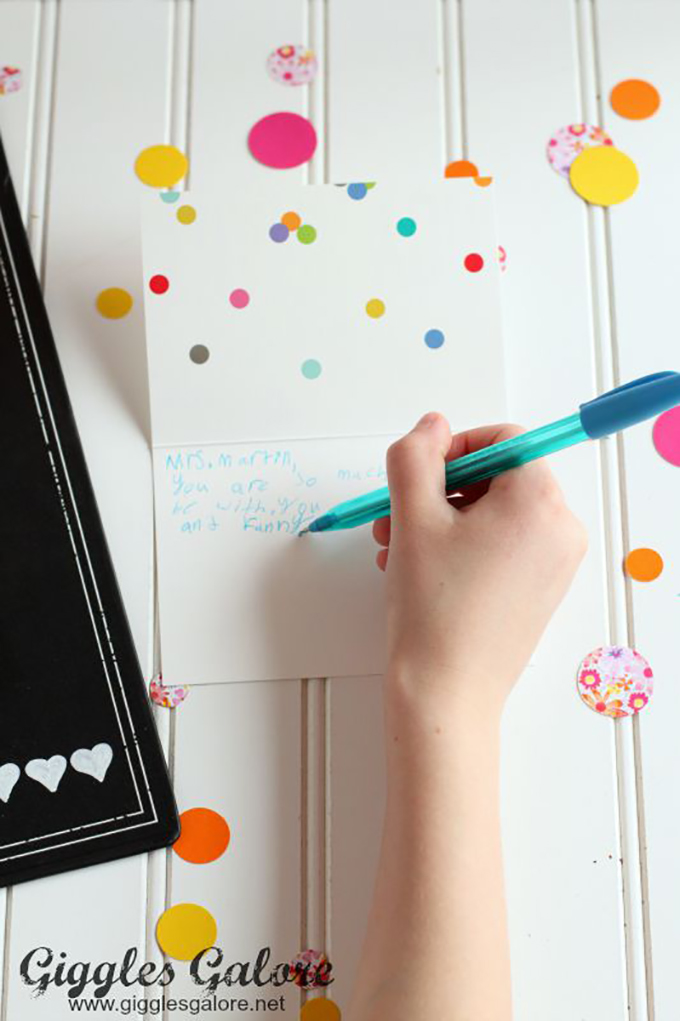 Both my mom and sister are teachers and they say that some of their favorite gifts have been heart felt notes of appreciation. So forget the ABC flower jar or the crayon wreath and send your student to school this year with a heartfelt note and an easy DIY chalkboard clipboard.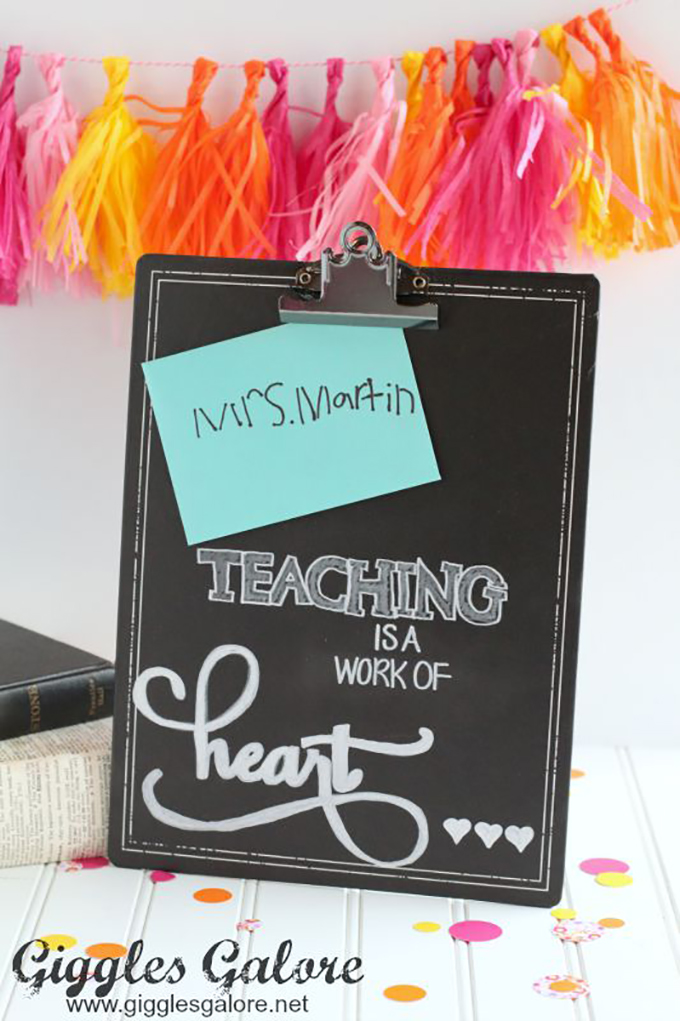 Don't forget to stop by Giggles Galore and check out all of our Back to School ideas. We love celebrating this time of year and have loads of teacher gift ideas, back to school parties, healthy snack ideas and printables for special traditions. Make sure your following us on Instagram, @Giggles_Galore where we share even more ideas to help turn the ordinary into extraordinary!