The holidays are so much fun. I really do love this time of year. I would be putting a Pollyanna spin on the whole thing, however, if I didn't admit that the run-up to Christmas is wildly stressful. I want the house on the cleaner end of the spectrum; I want meaningful gifts for my friends and family; I want to prepare special meals; and I want to do it all gracefully! In the end, I think I achieve something resembling the vision, but there is a lot of apologizing for minor meltdowns along the way. Then comes the days after the holidays are over, and we have built a few days where work is minimal and we can spend time playing board games with the kids, taking walks, and even skiing. Bliss! Well, this year, I am taking it to another level of relaxation, and I want you all to join me. BATH TEA TIME!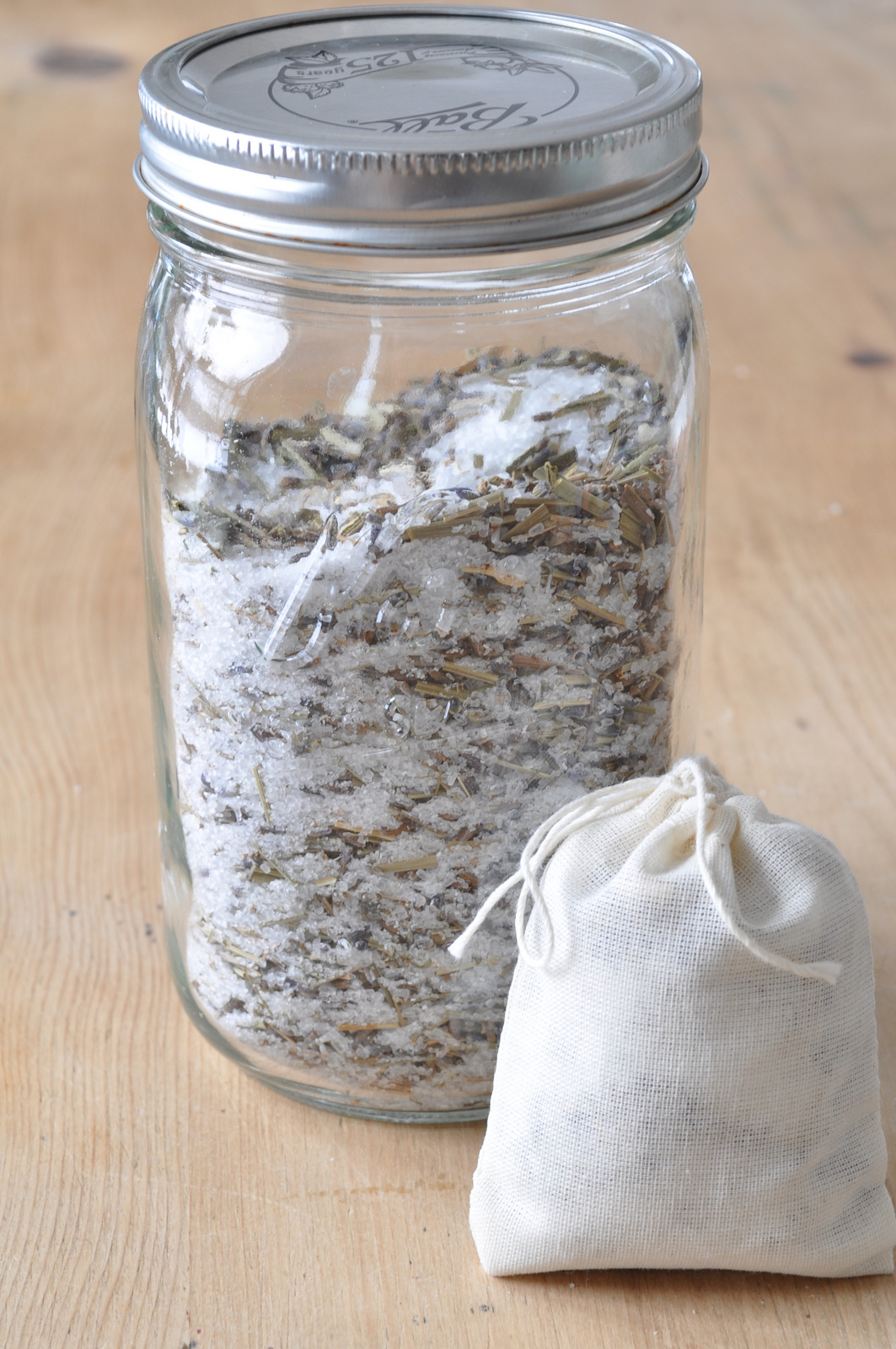 If you want a heavenly soak that will ease your tired muscles (from working, cleaning or skiing respectively), grab the following few ingredients and make yourself a tub of tea. I made some of this up for a dear friend who loves a good bath, for a holiday gift this year. Inspired by Rad Meagan I bought extra-large tea bags (they sell them in the tea aisle of Whole Foods and probably all health food stores), filled them with my salt and herb mixture, and sewed it to look like a cute teabag. So, if you are looking for a different version (and her recipe is different too) that involves a bit of simple crafting, go have a look there as well. Her blog is awesome!
Here is my no-crafting-let's-get-in-the-tub-as-fast-as-possible version:
What you'll need:
2 cups of Epsom Salt
1/2 cup lavender flowers
1/2 cup lemon verbena or lemongrass
5-10 drops of your favorite essential oils (optional)
natural muslin bag (I found mine next to the little paper hats for the ends of turkey legs at the supermarket)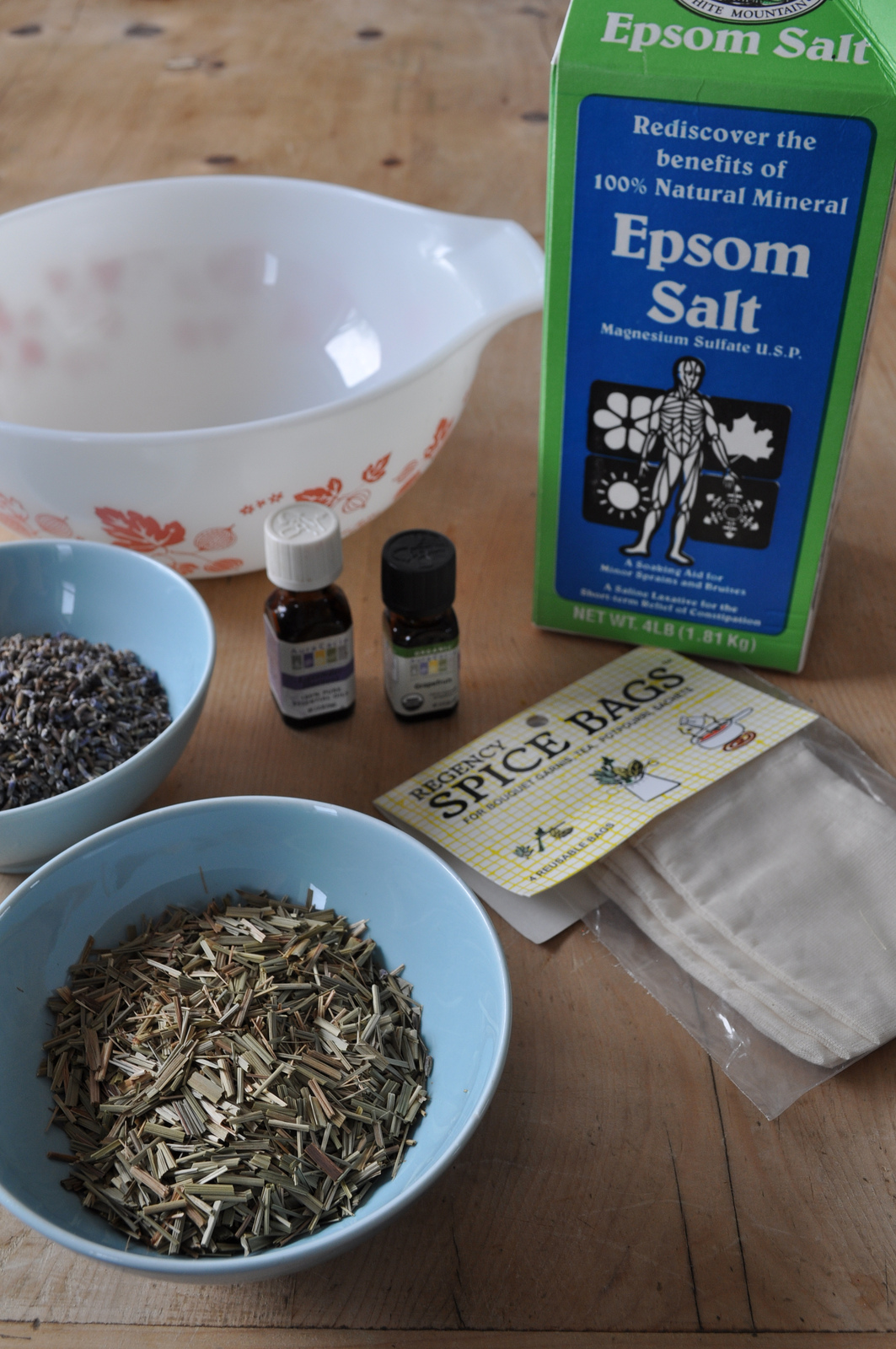 Directions:
1. Mix all of the ingredients in a medium size bowl until well combined. Transfer into a sealed glass jar until ready to use.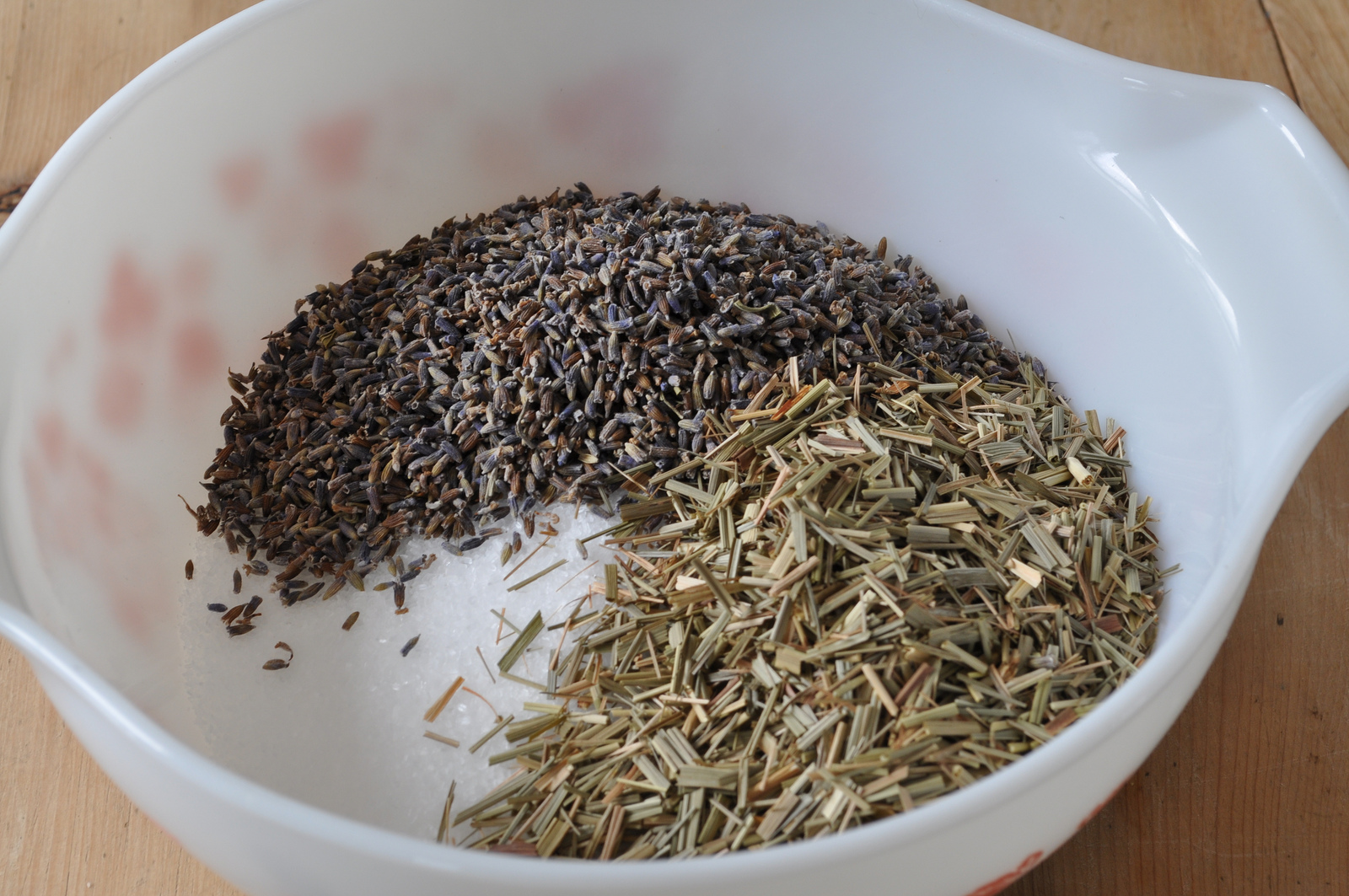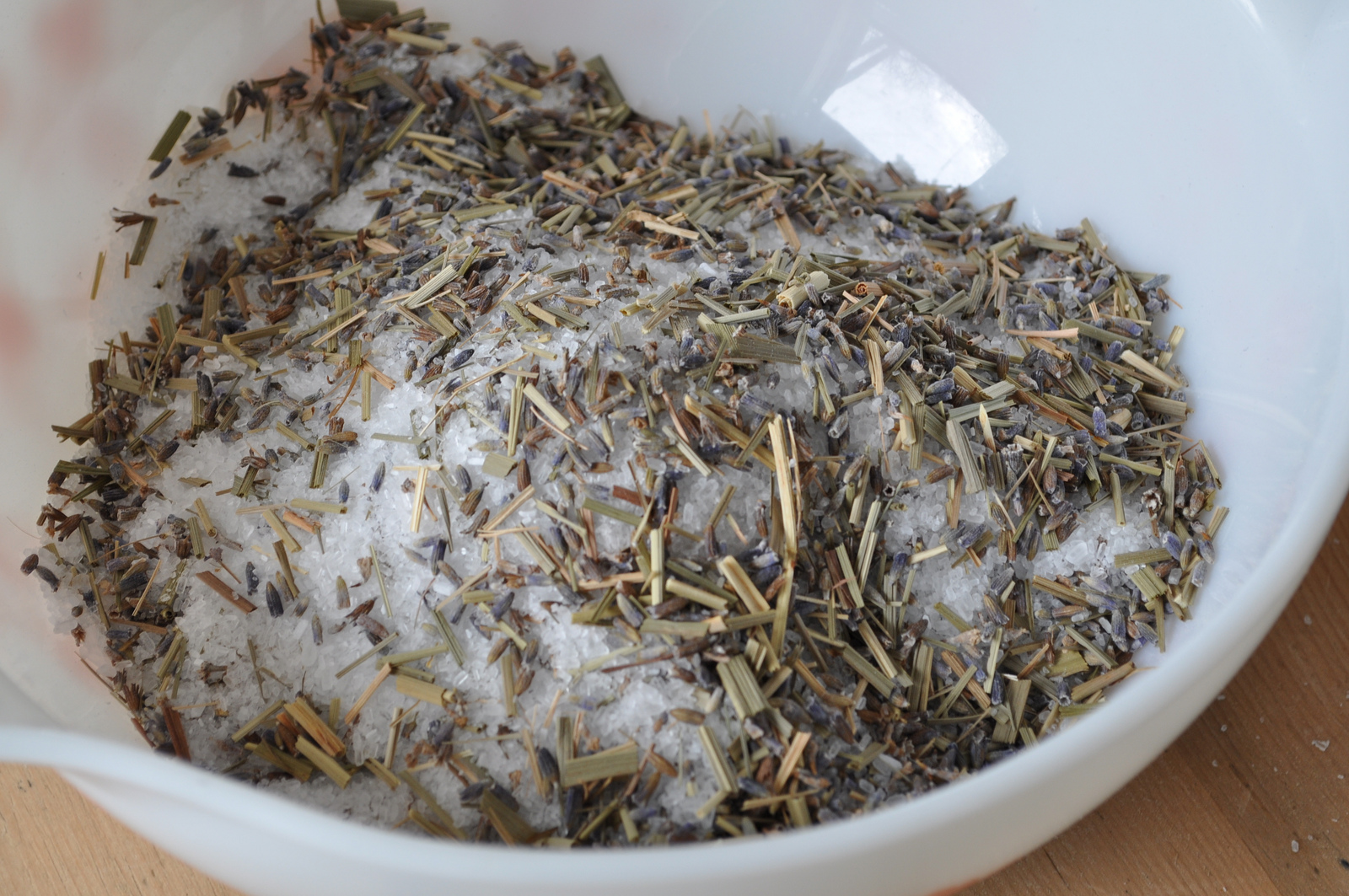 2. Scoop about ½ cup into the tea bag, and pull the drawstring tight. Pop it into a tub of hot water and climb in with a good book. Good for you!
And that is it! This jar is heading to a Yankee swap – let the competition begin!
Wishing you all a fantastic New Year!