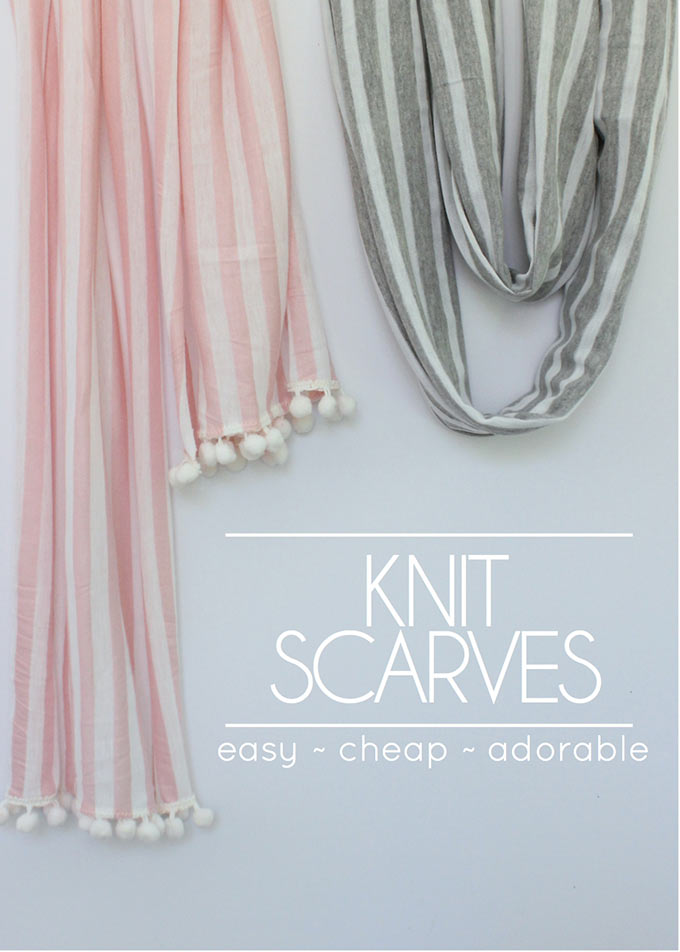 With temps finally cooling off here in the south, I have been excitedly pulling out my warmer clothes. One of my favorite fall and winter accessories are scarves. They add instant color and texture to a plain outfit and add needed warmth on cool days, but can also be easily taken off as Fall afternoons warm up. With my petite frame, however, all too often store-bought scarves swallow me up. The bulk overtakes my outfit, making them more the focal point than a simple accessory. Additionally, I hate forking over a ton of cash for what is really just a simple stretch of fabric!
Just recently, I found an infinity scarf at a boutique that I loved. The knit was super soft and thin, so it worked really well on my small frame. For $20, I scooped it up since I never find scarves that work just right. Upon inspection, I realized the scarf didn't have a complicated construction at all: no hem and just a simple basic seam holding the ends together. If I could find the right fabric, this was certainly something I could make myself in just the size I needed!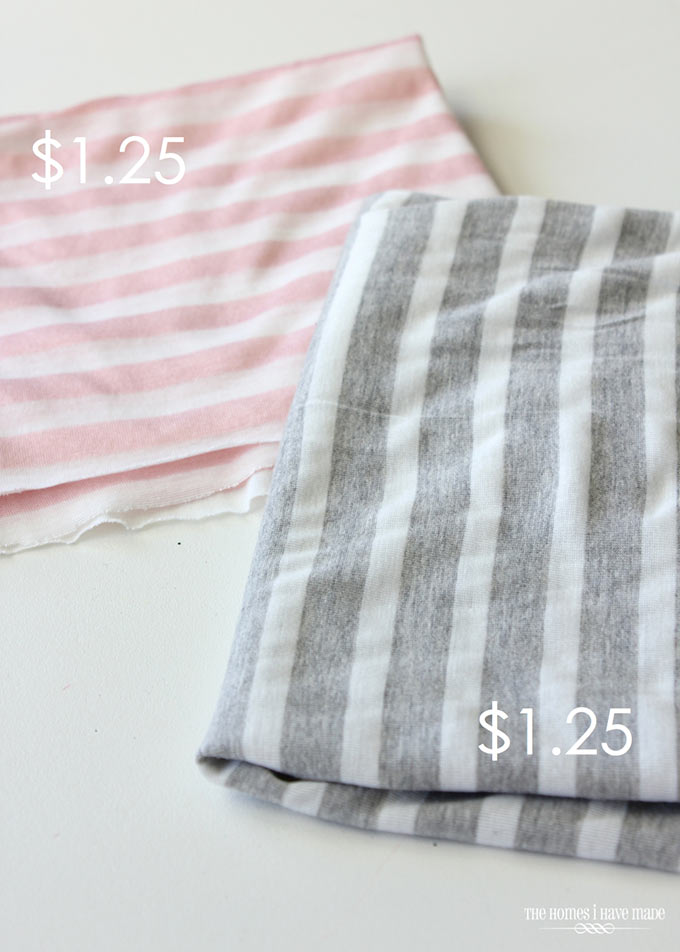 Literally, on my very next trip to the fabric store, look what I stumbled upon: the exact same striped knit fabrics in an assortment of colors for a fraction of the cost! (Fabrics found at Hancock Fabrics)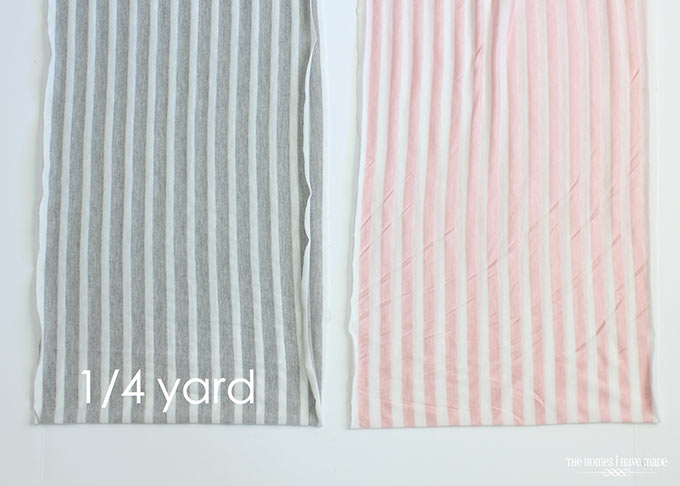 I purchased just a quarter yard of each, knowing I wanted my scarves to have even less bulk than my boutique scarf. Depending on how full you want your scarves, get a cut anywhere between ¼ and ½  yard.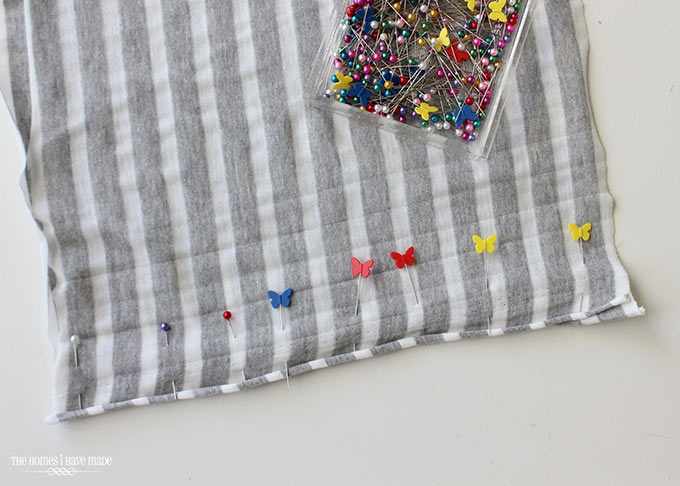 I decided to make the grey striped knit into an infinity scarf exactly the same as the one I bought.  Here is the wonderful thing about knits: they don't fray so raw edges don't have to be hemmed. To make this scarf, all you do is pin the two short ends together (right sides together)…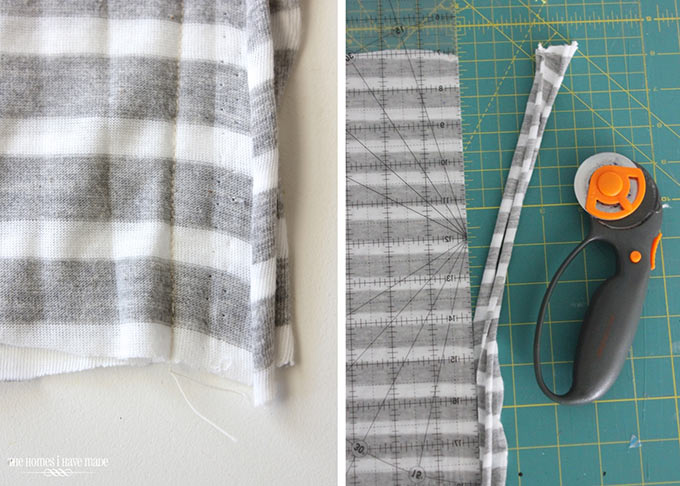 …and run a straight (or zigzag) stitch down the length of the fabric with a sewing machine. I wanted to reduce the amount of seem allowance leftover, so I trimmed down the excess fabric (about an ¼" from the seam) with a rotary cutter and ruler.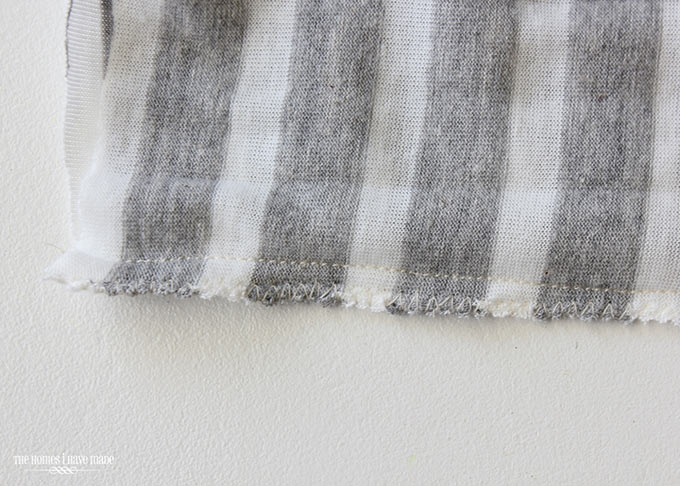 To clean up the inside seam that I just cut, I ran the raw edge through my machine with a zig-zag stitch. This is completely optional and can also be done (even better) with a serger.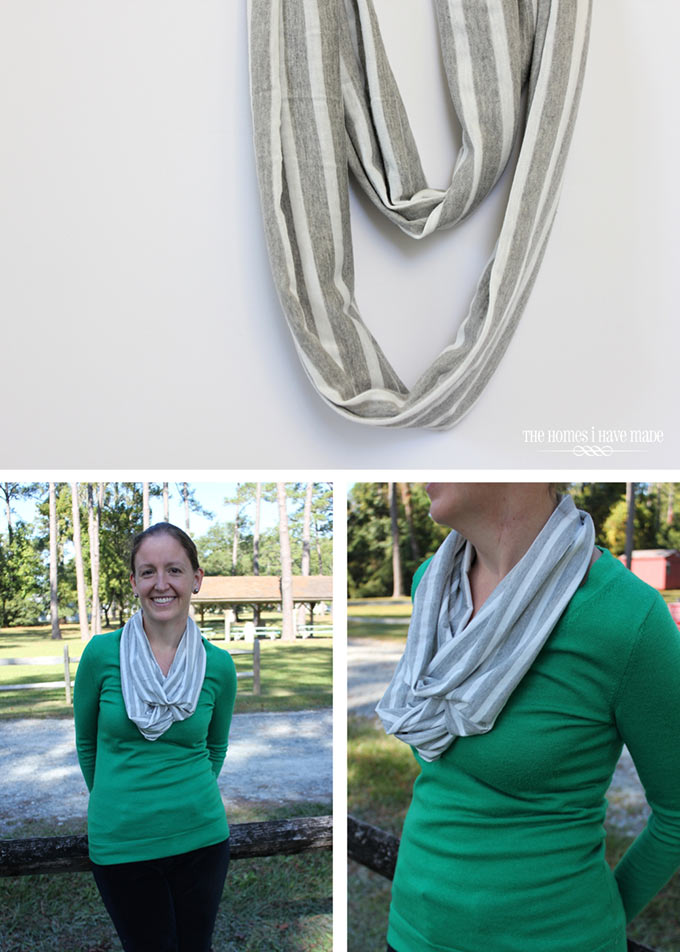 That's all it takes! One quick seam and it's ready to wear! For just $1.25, I have a perfectly custom and cozy new accessory!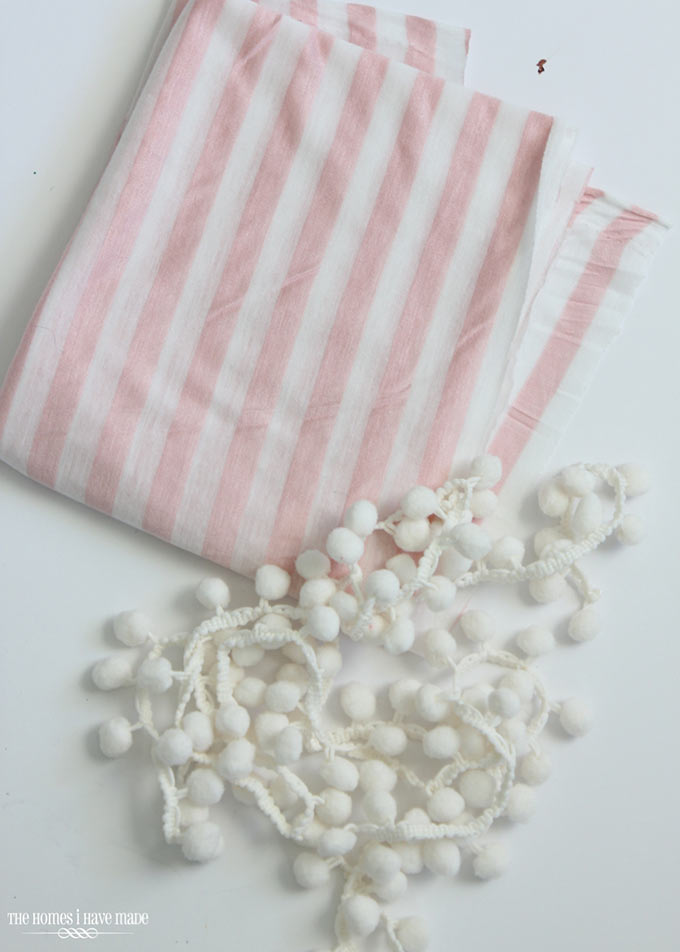 With the pink knit, I wanted to play a bit with some mini pom-pom trim I had on-hand. I chose to keep this a long scarf instead of sewing it into a circle (like the infinity scarf).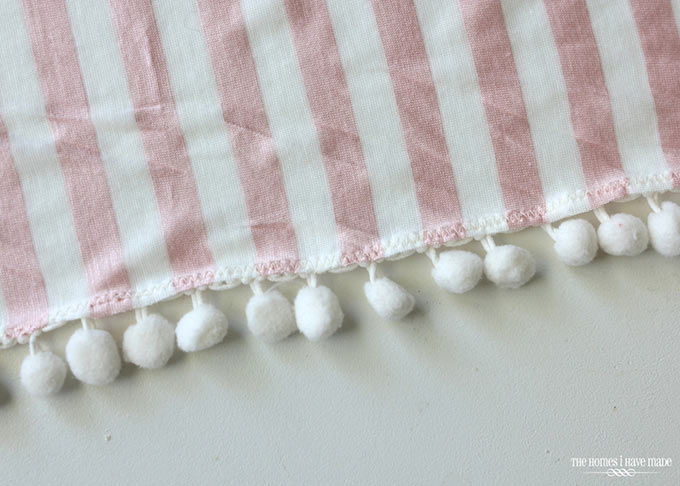 Again, no hemming or edging is required with knits. I took my ¼ yard of pink striped knit and attached the pom-pom trim (which also doesn't fray) right to the short ends with a zig-zag stitch (note: a zig-zag stitch is a bit more forgiving with the stretchiness in knit fabrics). You can pin it in place if necessary, but I found it easy enough to just run the fabric and trim through the machine, holding them together and working with the stretch with my fingers.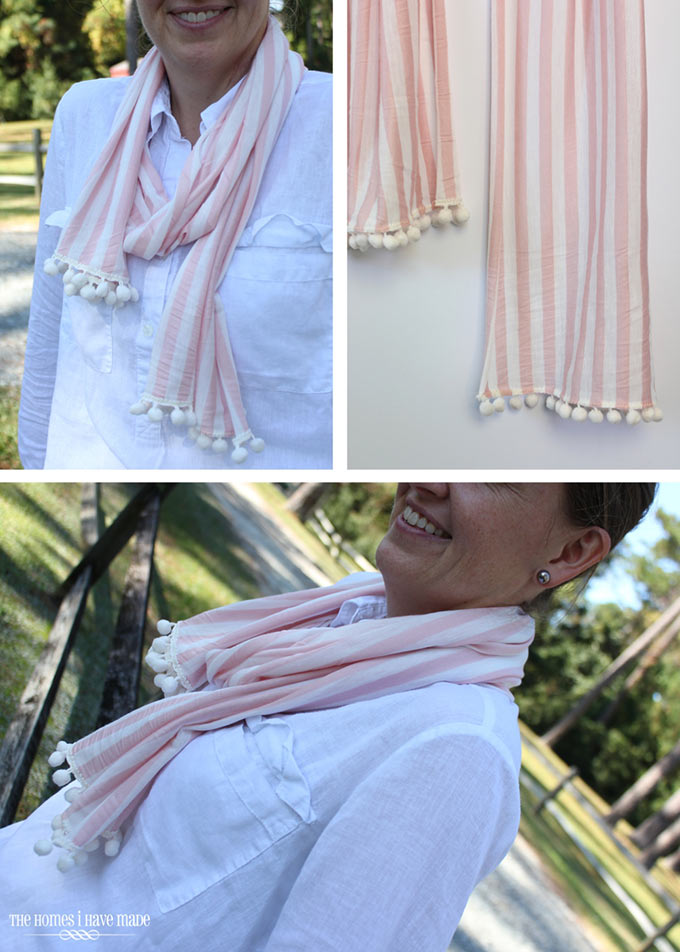 Simple, inexpensive, and oh-so adorable!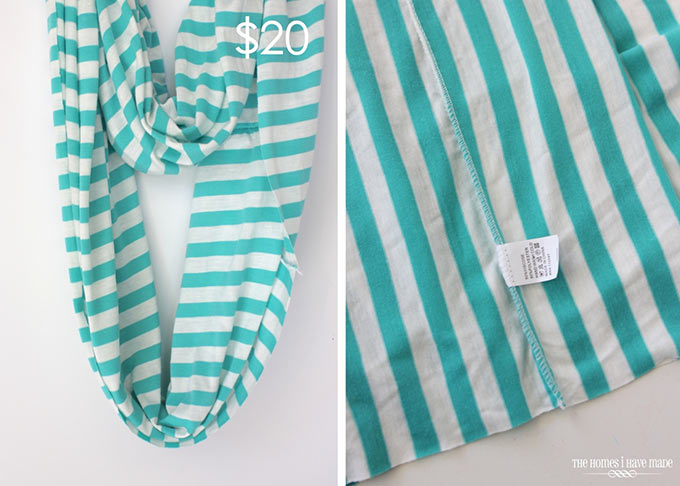 I'm completely hooked and can't wait to snag up some more cozy knits. The possibilities really are endless when you consider sewing the different fabrics together into one scarf or adding a variety of trims! These would be so easy to whip up in bulk for all your friends and family for upcoming holiday gifts! Even the most novice sewer can handle this one! If you can thread your machine, you can make a whole slew of accessories for the coming cold season!