As I was juggling back-to-school shopping, setting up a fresh homework station for our son, planning school lunches and putting key dates for the new school year on our family's digital calendar, my mind drifted to what I really needed to be doing: dragging out camping equipment, airing out our tent, and stocking up on S'Mores for our last trip of the summer.
School starts just after Labor Day for those of us living in upstate New York and we're being bombarded by parenting magazines and ads on television enticing us with the latest back-to-school must haves; fashion trends, footwear, and school supplies galore. I think I'm in good company when I say that I do buy into the pressure to stock up, at least to some degree. I want my son to have a great year – beginning with that very first day, so I'm happy to provide him with what he needs and admittedly, a bit more than that.
So when I showed my son some of the things I bought him for school, I was surprised by his reaction. He simply said "Mom, why are you torturing me with school stuff in the summer? I don't need my backpack until the first day of school!"
My son was right. Why, then, would anyone want to rush summer to the end?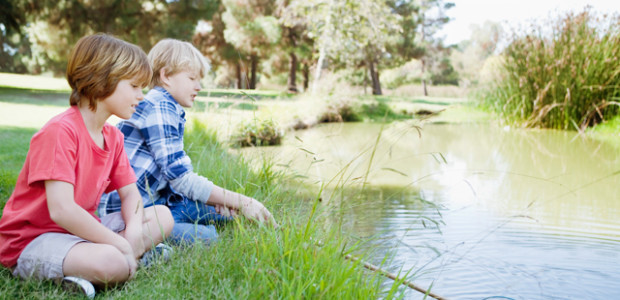 Many of the ads I've seen on television depict the happy mom who's so ready to leave behind the chaos of summer in favor of the quietude of a house that says "yup, the kids are back in school". To the contrary, I'm not quite ready to give up our late nights spent star-gazing, early morning badminton tournaments in the dew drenched lawn, or ice cream runs at just about any time we want. Summer is about adventure and laughter and freedom, so am I the only grown up that isn't ready to hang it all up for a predictable routine?
Back-to-school has its place, but it can't be forced on a summer well-lived.  Sure there are random sweet corn hairs stuck in the hardest to reach corners of my kitchen and the smell of chlorine – the same aromatic scent helped signal summer in our household – is quickly losing its appeal. I know from experience, though, that I'll be reminiscing about both as soon as colder temperatures grab hold and the leaves fall to the ground.
While out in the garage, as I'm dutifully dusting off and packing up our camping gear for vacation, my son runs up and tells me all about the "fun stuff" he's going to do at camp. His rapid fire excitement sounds something like "catch-minnows-climb-rocks-surf-sand-tubing-hiking-digging-castles-chasing-friends-best-time-EVER". As I smile at him acknowledging his wise grasp on what's really important in life, I commit to enjoying my own camp experience; sand in between my toes, frisbee on the beach and campfire songs sung with a glass of wine in my hand.
Our family is clearly still enjoying our summer, so those frantic school mornings, afternoons spent doing homework and juggling of too many extracurricular activities will just have to wait: one more week to be exact.
Note: I have to admit that doing my back-to-school shopping in advance – including labeling all my son's gear and supplies, really helped me to relax and linger with summer a bit longer.