Summer Sangria! Summer has definitely arrived and it's giving us a good reason to enjoy a refreshing drink. Ripe yellow peaches, sweet strawberries, and green grapes bring all the fresh flavors of summer into my favorite Sangria. White wine and a touch of spritz guarantee that this will be your new favorite summertime drink!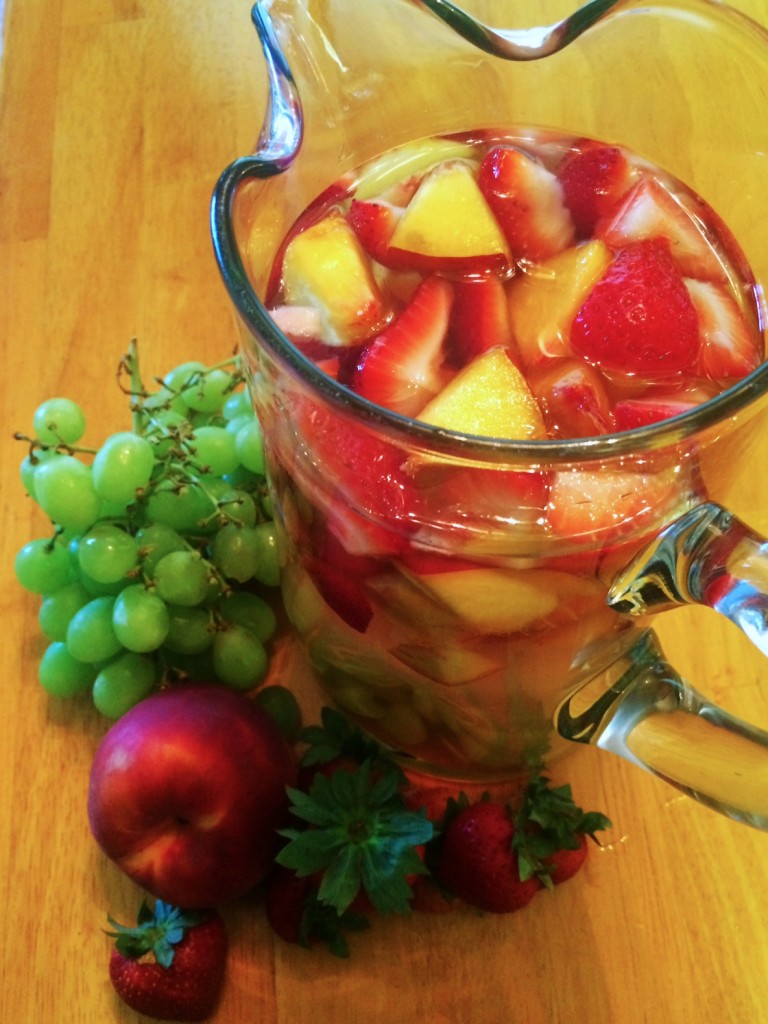 STRAWBERRY PEACH SANGRI
2 ripe yellow peaches, pitted and cut into large pieces
1 pint strawberries, cleaned and quartered
1 small bunch green grapes, halved
1 cup vodka
2 bottles Sauvignon Blanc or Pinot Grigio
Lemon-lime soda
In a medium bowl, cover chopped fruit with vodka and allow to sit for at least 30 minutes. Transfer fruit mixture to a large pitcher and add 2 bottles of white wine. Chill for at least 2 hours. Served cold or over ice leaving 2 inches in your glass to top off with lemon lime soda. Garnish with a few sprigs of fresh thyme or basil for a pretty and delicious summer treat, yum!
What's your favorite summer drink?