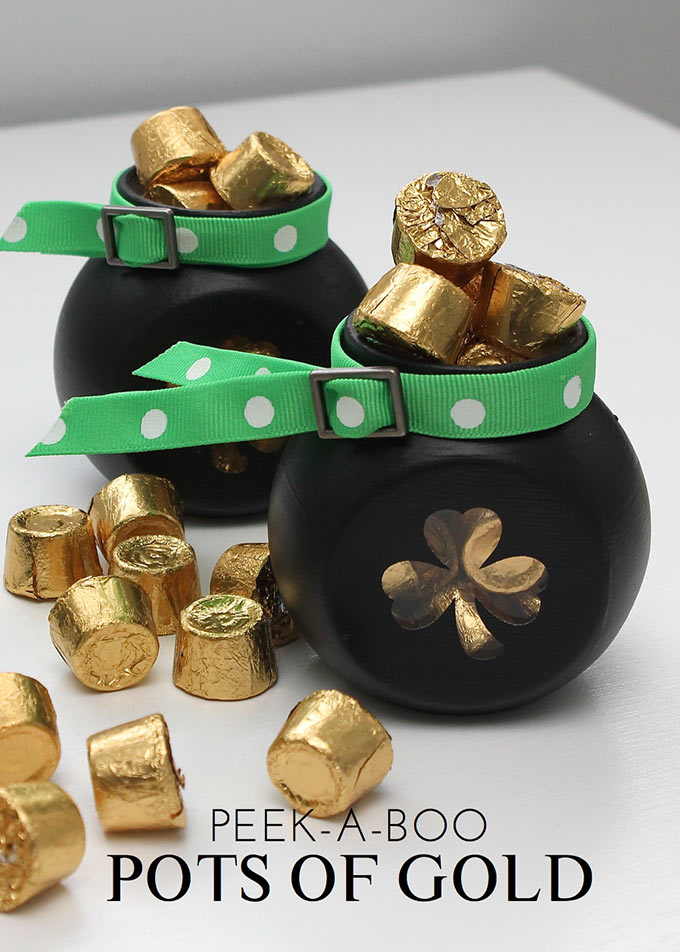 No matter your heritage, everyone is Irish on St. Patrick's Day! If you're looking for a fun little craft to bring more Irish to your day, these little pots of "gold" will surely get everyone's Irish eyes smiling. These festive treats would make great party favors for a St. Patty's Day bash or are perfect gifts for the kiddos, school buddies, teachers, neighbors or co-workers. So don your green, crank up the Celtic music, and get ready to make your own little lucky pots of gold!
To make a set of Peek-a-Boo Pots of Gold, you will need:
Small glass jars (small mason, craft, or spice jars all work great!)
Contact paper/vinyl or shamrock-shaped stickers
Spray primer
Black paint (spray paint is ideal)
Green ribbon, about 12" per jar
Mini metal buckles (found in the scrapbook section of the craft store)
Gold-wrapped candies (Rolos, almond Hershey Kisses, yellow M&Ms, etc).
Tools: Scissors, die-cut machine (optional), paint brush (optional)
I used these mini craft/spice glass jars from the local craft store. Start by removing the caps; you can save them or toss them (you won't need them for this project). Clean both the insides and outsides of the jars!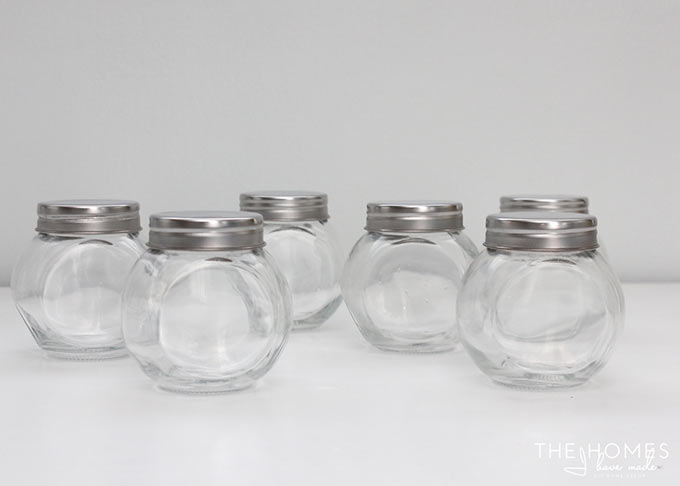 Using a die-cut machine, cut out shamrock-shaped stickers from contact paper or vinyl. You can also buy pre-cut shamrock-shaped stickers to use here. Place a shamrock sticker onto each flat side of the glass jars and press firmly. These stickers are what create the peek-a-boo window!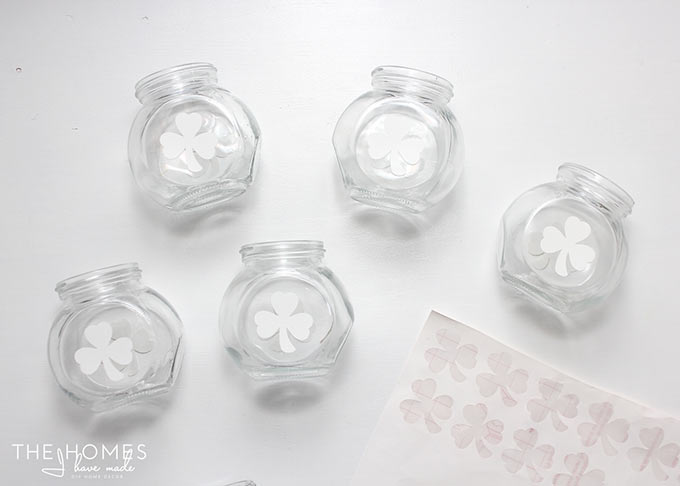 With the top opening facing down, spray all sides of the glass jars with spray primer and let dry. Primer will allow the black paint to better adhere to the glass jars.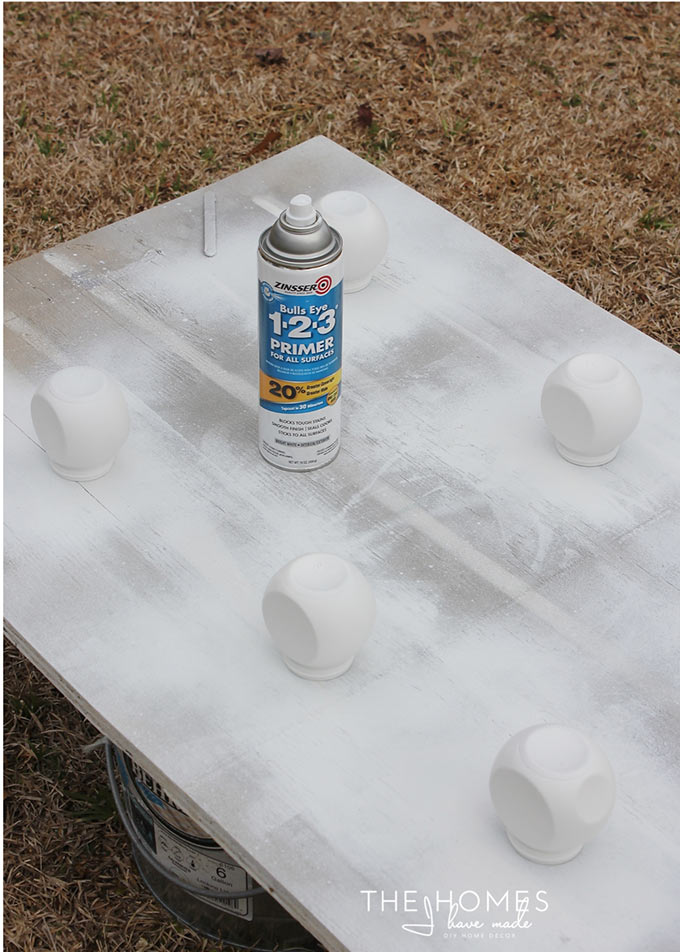 Next, paint the glass jars with several coats of black paint. Spray paint would be ideal here; I used some leftover chalkboard paint I had on hand.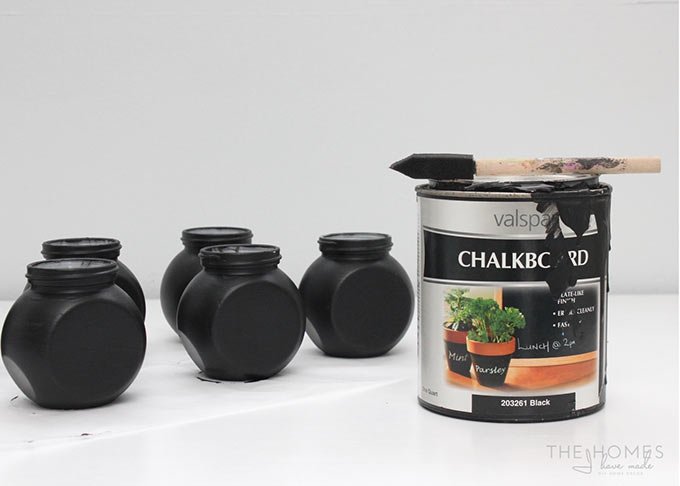 With the paint dry, use a sharp/pointed edge to carefully remove the shamrock stickers from the jars. Be sure to work slowly and carefully, as latex paint can easily pull away from the glass, ruining your shamrock-shaped window. Set aside the jars once all the stickers are removed.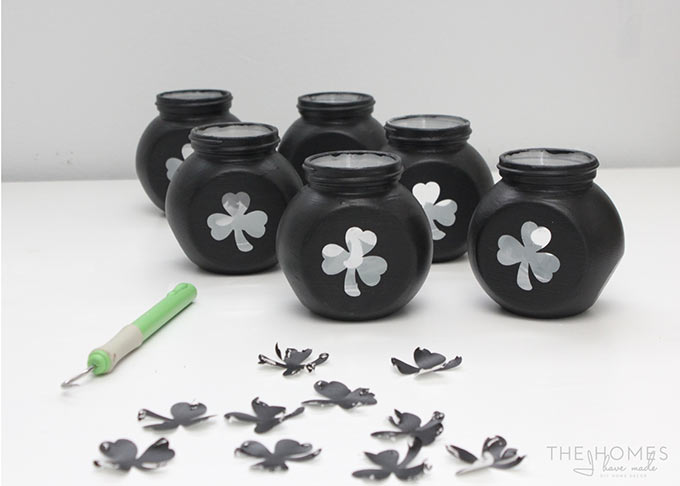 Cut a 12" length of green ribbon for each jar. If your ribbon is wider than the buckle, iron it in half length-wise. Bring the two ends of the ribbon together and then trim it on diagonal with a sharp scissors.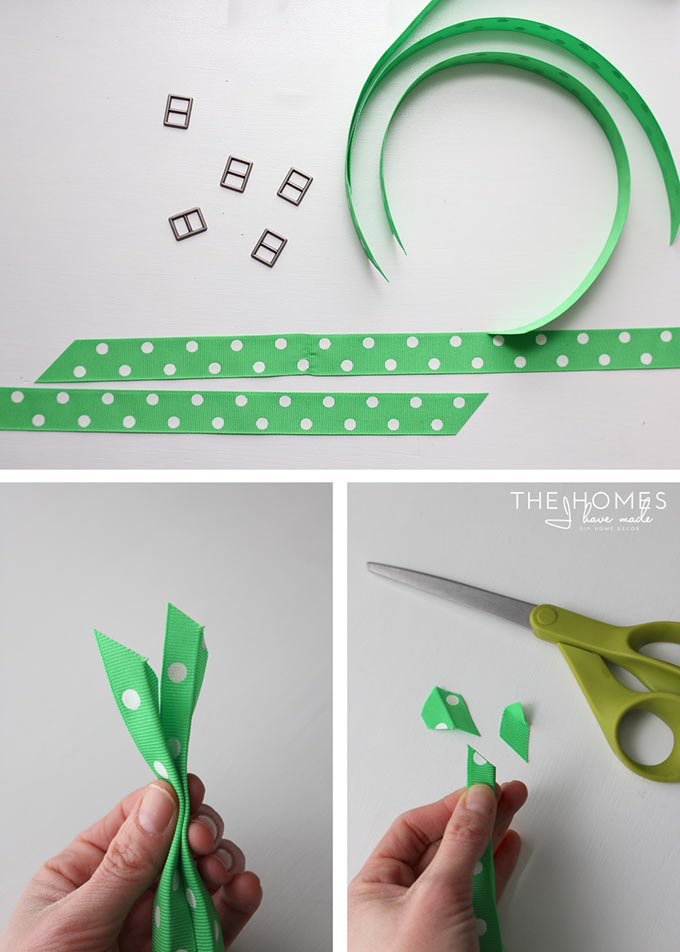 Thread both ends of the ribbon through the mini metal buckle, keeping a large loop open at the end (don't pull the excess through the buckle yet). Fit the large ribbon loop around the mouth of the glass jar, and then pull the ribbon snug through the buckle. Tighten the buckle and open the ribbon up to create a fuller look.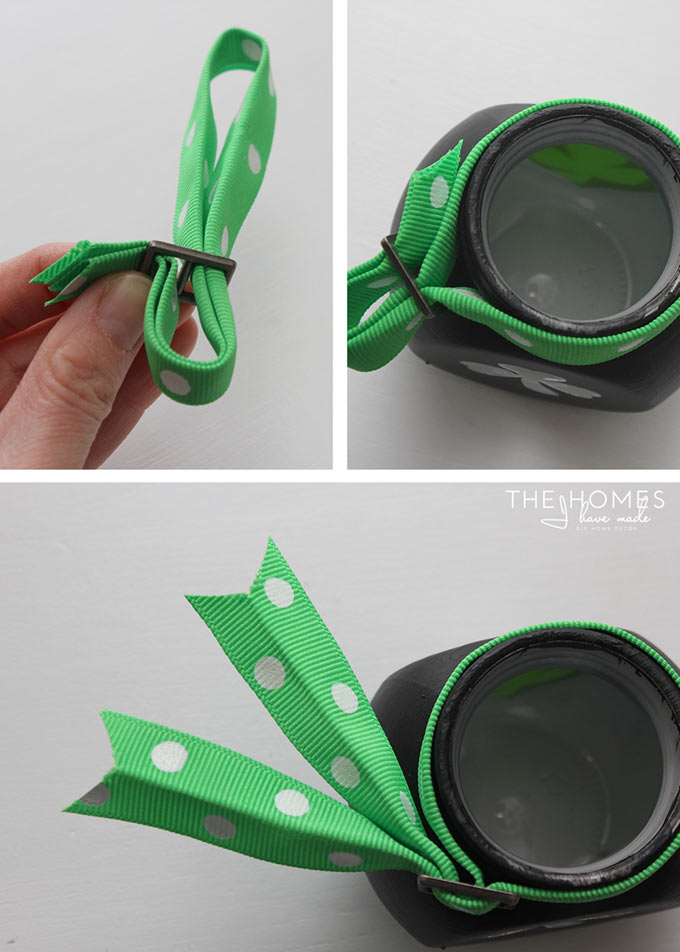 Repeat with all the other jars and then fill them all with gold-colored or –wrapped candy. Make them extra full, just as they'd be if you found them at the end of a rainbow!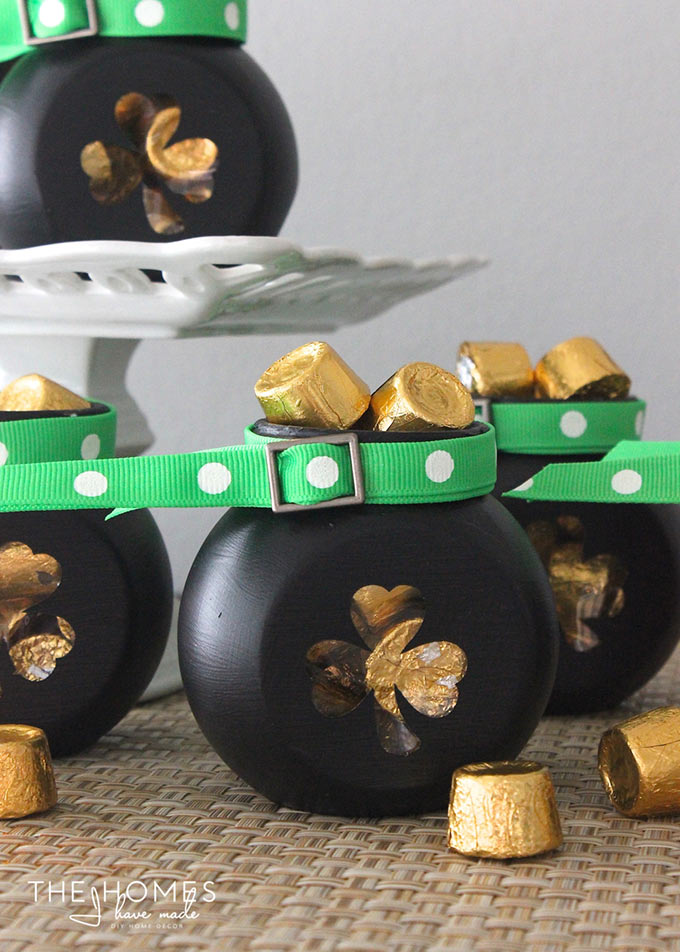 The peek-a-boo window is completely optional (that step can be skipped entirely!), but it sure is fun to see a hint of gold peeking out from each pot!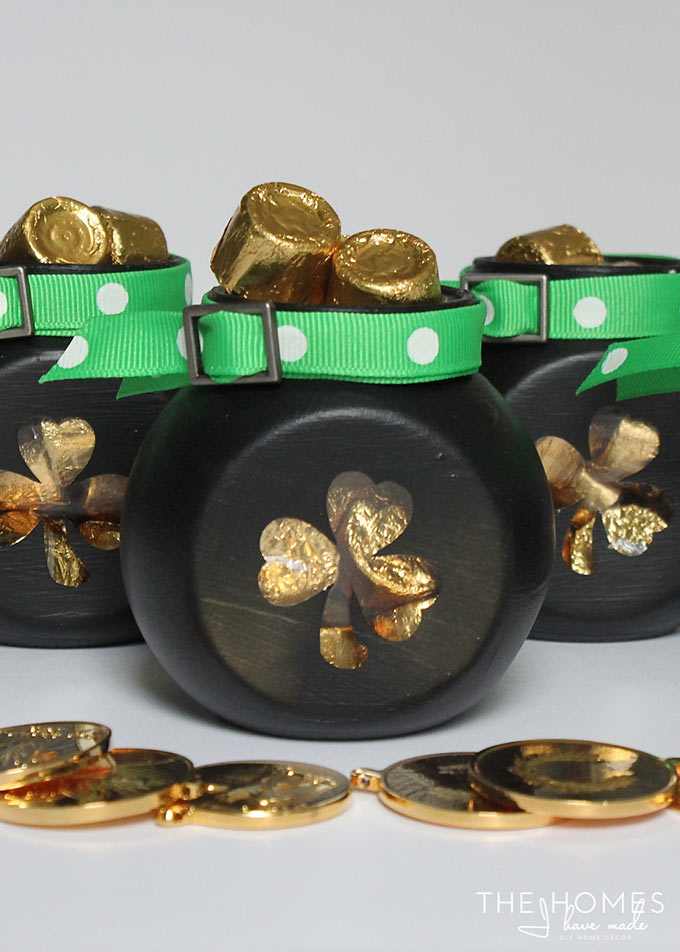 These would be great to leave on co-workers' desks or put at everyone's place setting for St. Patrick's Day dinner! No matter who you give them to, these little treats are sure to make everyone feel lucky on the luckiest day of the year!
Happy St. Patrick's Day, everyone!