Kids love to create and color and glue everything they can! My five year old is looking for any reason to break out the scissors and glue and get making something fun. We have been doing a lot more creative activities this winter since we have been snowed in for most of it. One of our favorite items to use in crafts is tissue paper. It has so many possibilities and comes in so many colors it makes for a fun creation. We recently made some St Patrick's day inspired crafts.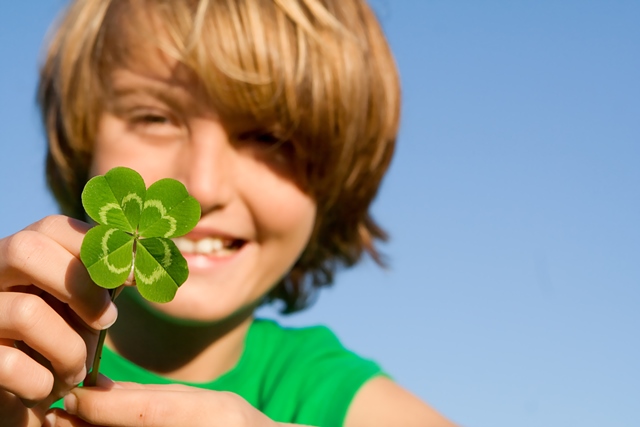 St Patrick's Day Sun Catchers
What you need:
Cardboard
Green tissue paper
Ribbon
Crayons or colored pencils
Scissors
Glue
Instructions:
Cut out fun shapes like 4 leaf clovers, leprechaun hats and other St Patrick's Day items from the cardboard. Glue tissue paper to fit on the back side of the cardboard so that it covers the shape that has been cut out. Next, have your child color the front of the cardboard green. Attach ribbon to top of the cardboard by threading it through a hole. Hang in front of the window or sunny area and let the sun in.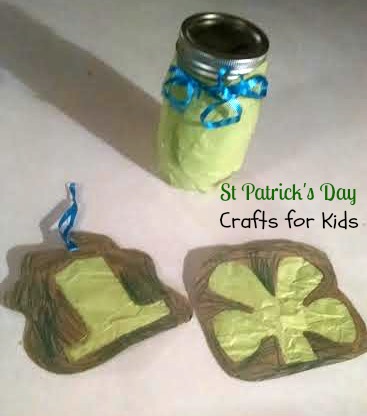 Pot of Gold
What you need:
A glass jar, mason jar, etc. (lid not needed)
Green tissue paper
Ribbon
Glue
Tea light candle
Instructions:
Glue tissue paper to the outside of your jar. Tie ribbon around lid/rim. Add tea light candle and light to shimmer and look like a pot of gold. Note: you can add a glow stick as well for safety instead of a candle.
These crafts are fun to make and easy on the wallet. Most of the items you already have in your home. Best of all, you get to have fun and spend some time with your child.