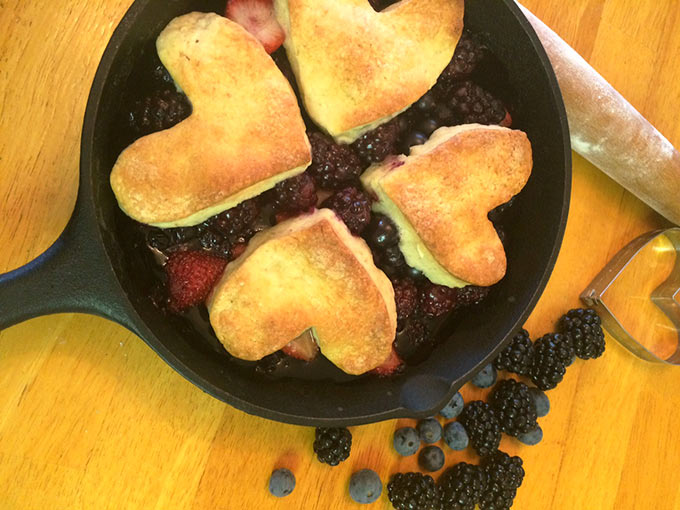 Spring has finally sprung, and so have the season's first berries! I get so excited for the first berries of spring, that I often forget they can be a little tart. But, it's nothing a little sugar can't fix! My favorite berry cobbler recipe is full of fresh fruit and topped with sweet biscuits.
Sweet Biscuits
1 1/2 cups all-purpose flour
2 1/2 teaspoons baking powder
1/4 cup sugar
1/4 teaspoon salt
1/4 cup cold butter, cut into 1/4-inch cubes
Zest of half a lemon
1/4 cup plus 3 tablespoons heavy cream
1 egg
1/2 teaspoon vanilla extract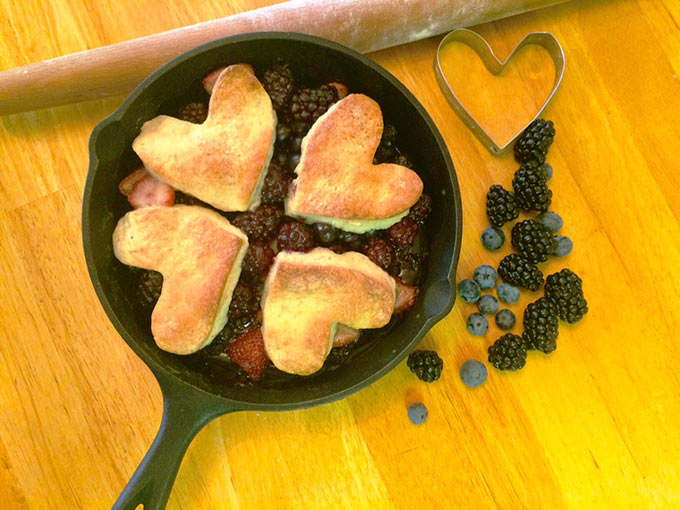 Cobbler
3 1/2 cups berries (blackberries, raspberries, blueberries and/or strawberries
1/4 cup sugar plus 1 tablespoon
1 1/2 tablespoons lemon juice
1/2 teaspoon vanilla extract
3 tablespoons flour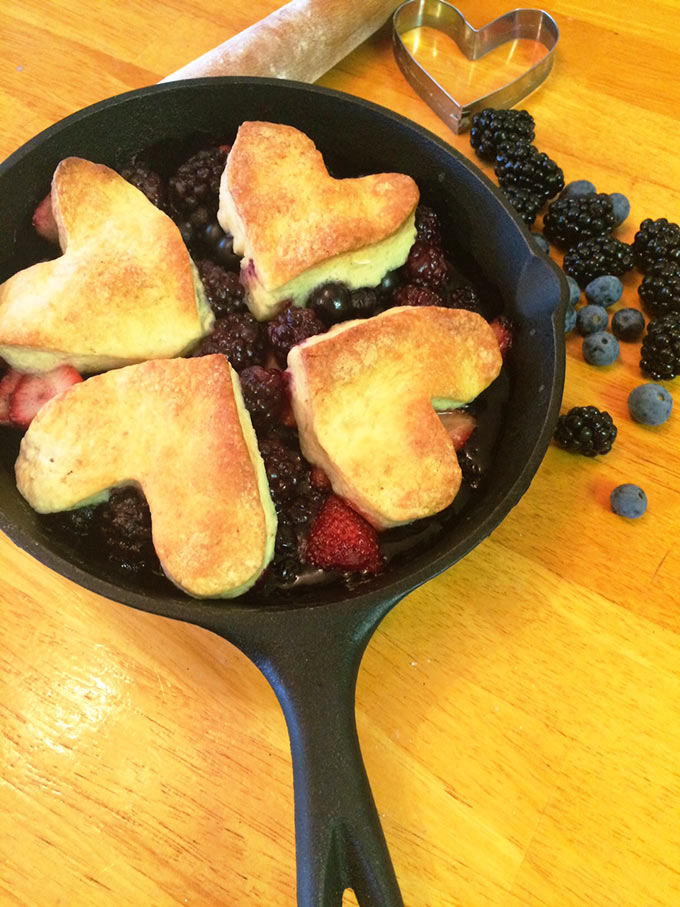 8-inch cast iron pan
In a medium bowl, add dry ingredients and whisk together. Use your fingers to crumble the butter into the flour mixture. When ready, the flour should have the consistency of sand. In a small bowl, mix together 1/4 cup plus 2 tablespoons cream, egg, and vanilla extract. Add to flour and mix until the dough comes together. Wrap tightly in plastic and refrigerate for at least 4 hours, or overnight.
Heat oven to 375 F.
On a lightly floured surface, roll biscuit to a 1/2-inch thick. Cut several biscuits into your favorite shape and refrigerate until ready to use.
In a large bowl, mix together berries and the rest of the ingredients. Allow them to sit together for at least ten minutes to get the juices flowing. Once the mixture no longer looks dry, add the fruit to cast iron pan.
Top the fruit with your already-cut biscuits. Brush with 1 tablespoon heavy cream and sprinkle with sugar. Bake for 20-25 minutes or until fruit is bubbling and the biscuits are golden. Serve warm with vanilla ice cream!