Soon you will find your labels arriving in a new Name Bubbles envelope, sealed by the team and delivered with our smiling cast of characters! Here at the Bubble Factory we are always looking for a better way to deliver your labels. One way we improved our shipping time was to help post offices across the country by using "machineable mail".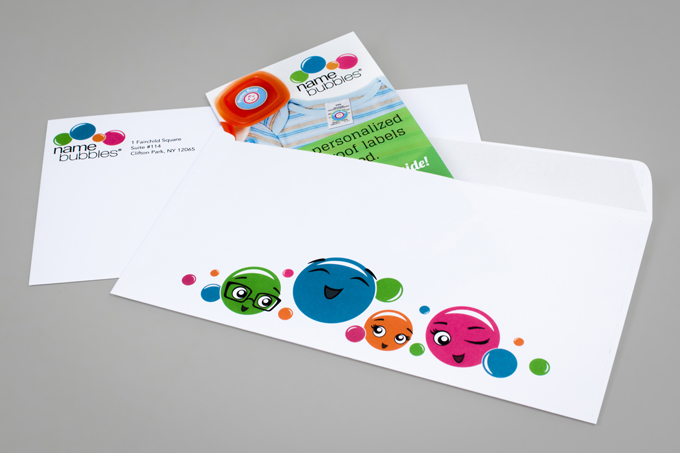 Our special deliveries can't be too big or too small, they have to be just right, and fit into a predetermined size. The United States Post Office has special rules for tolerances on length, width, flexibility, and thickness that we have to meet with our new packaging to make sure your labels arrive quickly and safely.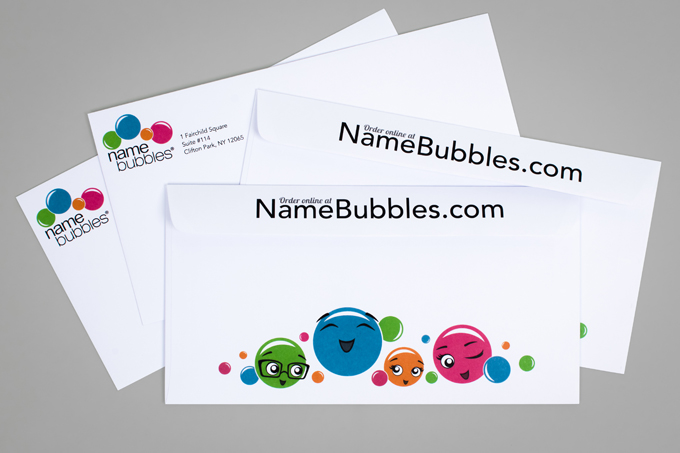 We hope your labels found their way faster than ever and that your "uniquely you" order made your day!