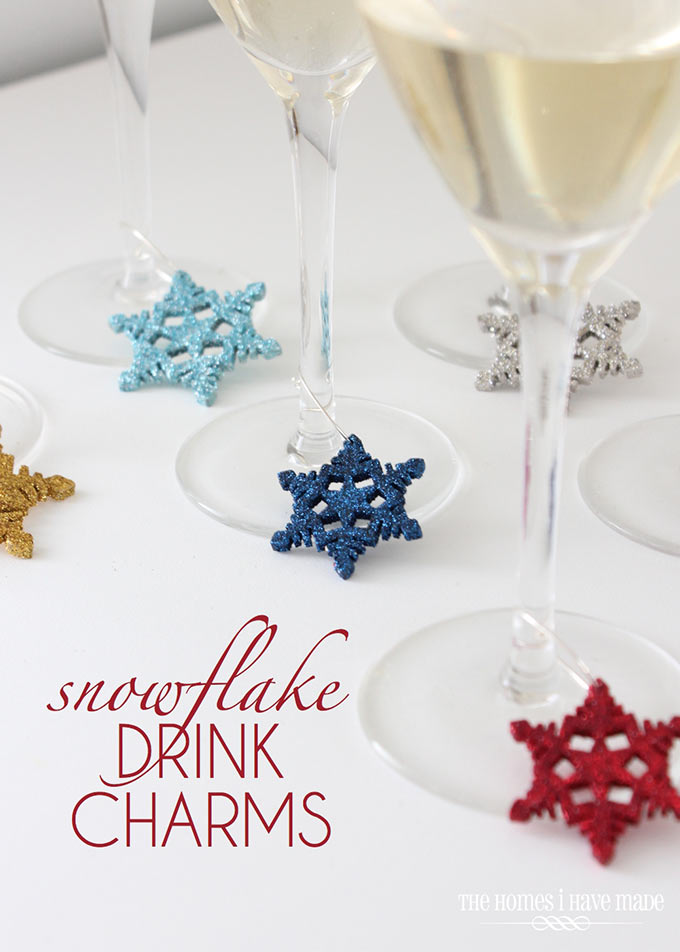 The holiday season is upon us…the season that bounds with gift-giving and yuletide but also parties, spirits and festive merriment! Whether you're hosting a small gathering or a big bash, are serving cocktails or mocktails, or are hosting a Christmas party or a New Year's brunch, it's always handy to have some drink tags to help guests keep track of their beverages! With a few off-the-shelf supplies from the craft store, you can create a set of unique, sparkly and festive drink charms, perfect for the winter holiday season and into the New Year!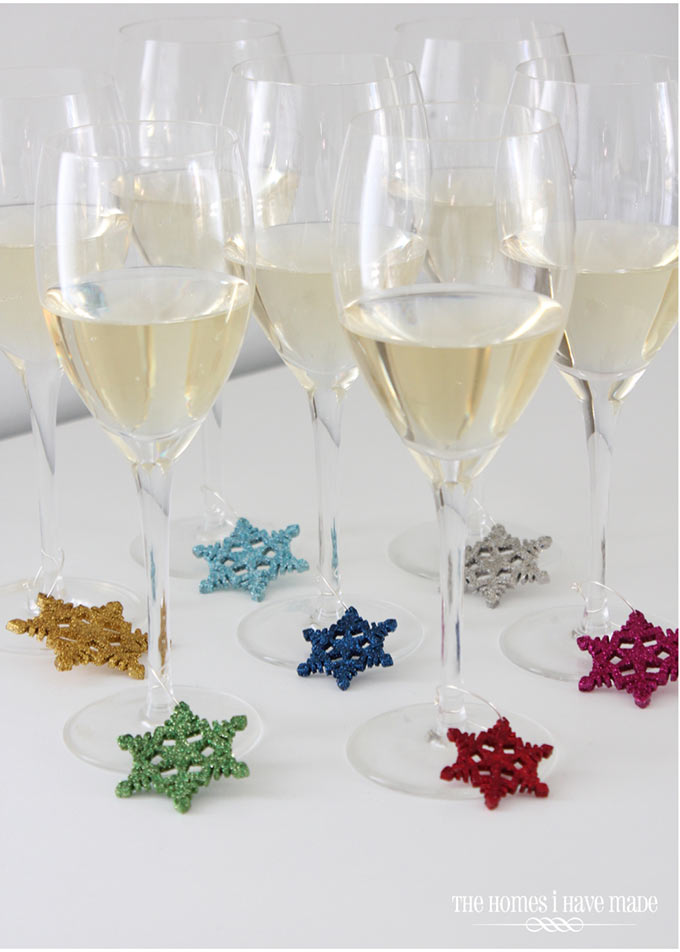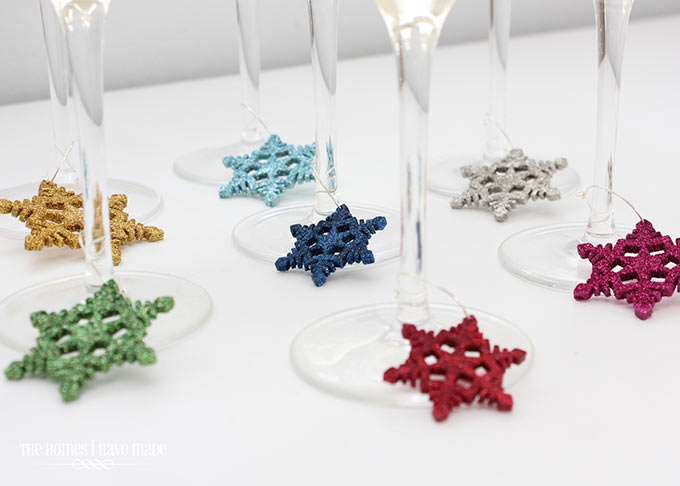 These drink charms are made out of die-cut wooden snowflake ornaments from the craft store. (These are from Michaels and came in a pack of 12 (of various sizes) for just a few dollars.) Paired with craft paint, glitter, mod-podge (or other glue/sealer) and basic earring hoops from the bead and jewelry section, these come together in just an afternoon!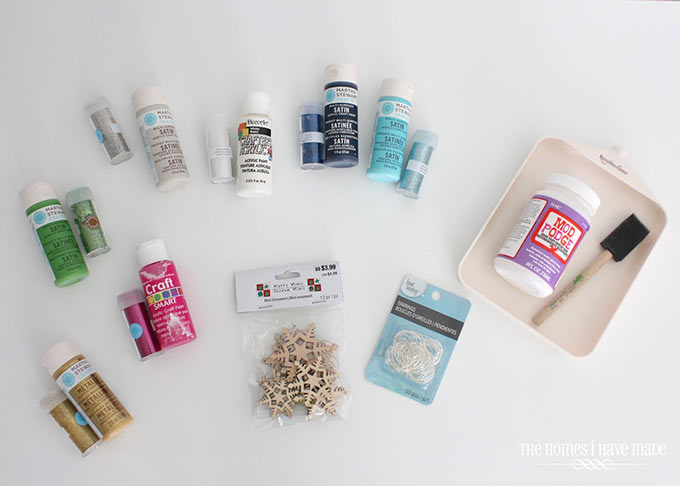 Start by removing the little strings that come on the ornaments and choosing which sizes you want to use (or just make them all!)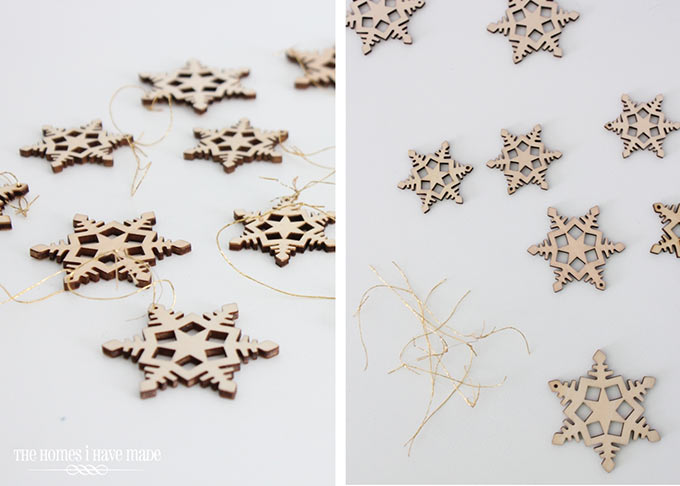 To give the glittery snowflakes a really saturated look, pair the glitter with matching craft paint. Paint each snowflake a different color with a sponge brush. Allow the snowflakes to dry and repeat on the other side. You won't need much paint, and they dry very quickly!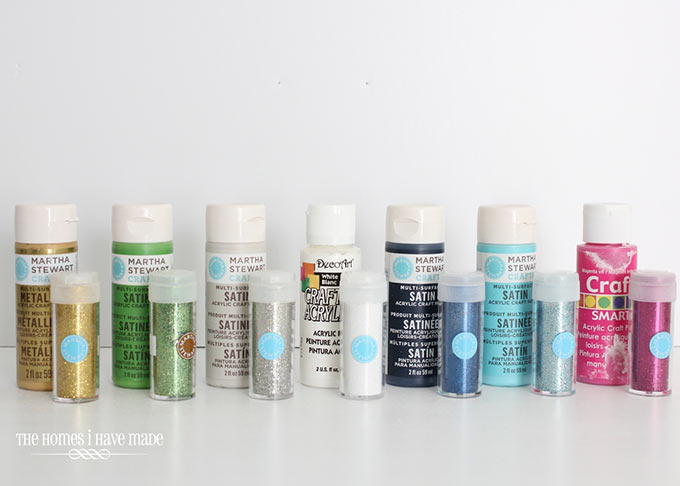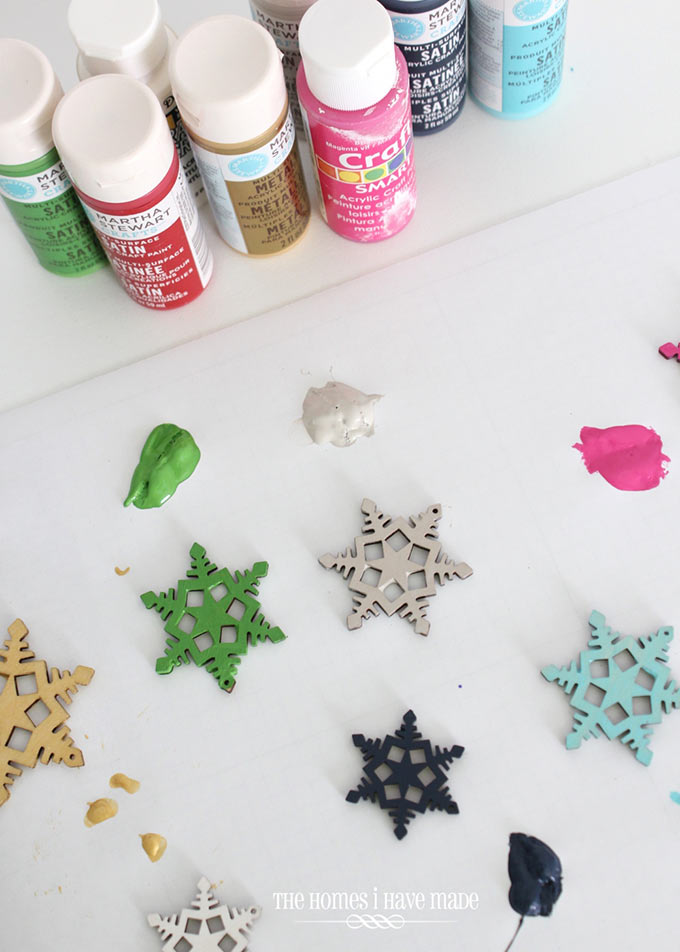 Once both sides of all the snowflakes are painted and fully dry, coat the snowflakes with a layer of mod-podge and douse them in the coordinating-color glitter. A glitter tray helps keep the glittering step quick and mess-free!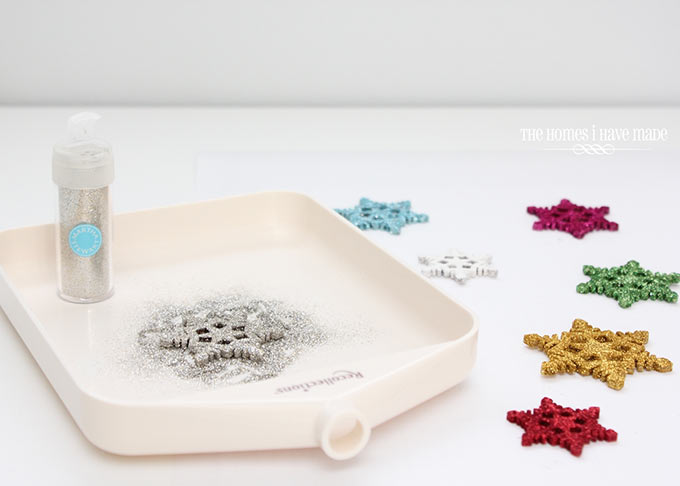 Once the layer of glitter/glue is dry, coat each snowflake with another layer of mod-podge. This keeps all the glitter in place instead of making a mess of your holiday table and guests!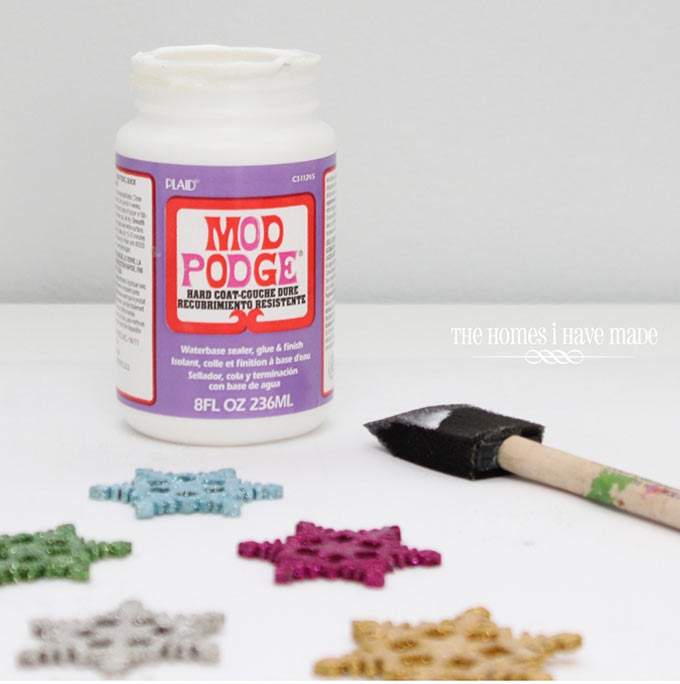 The last step is to hook the snowflakes onto the earring rings to make them into charms. Start by threading the snowflake onto the ring…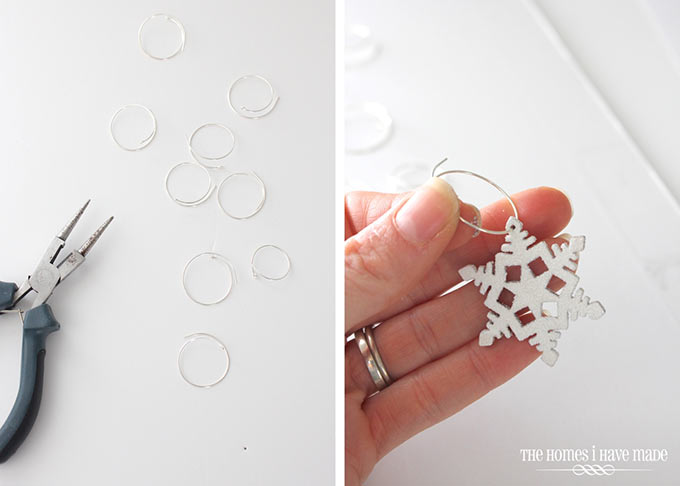 Using a needle-nose pliers or jewelry pliers, bend the hook already on the ring backwards so that it stands up perpendicular to the hoop (bottom left). Then bend the other end of the ring around into a 'U' shape (bottom right) so that it hooks into the first end (bottom center).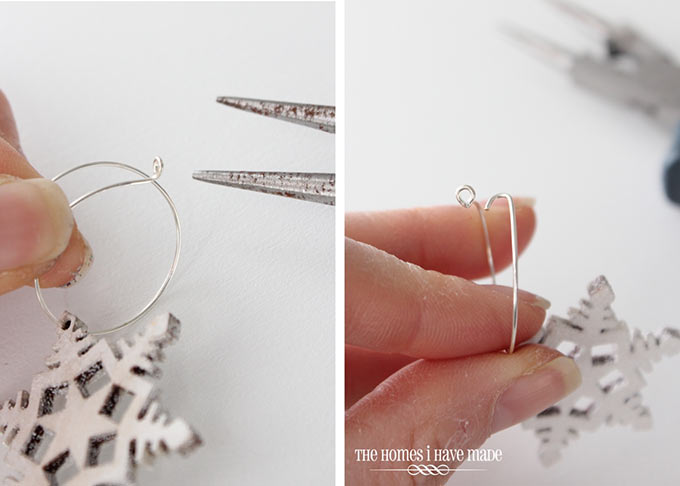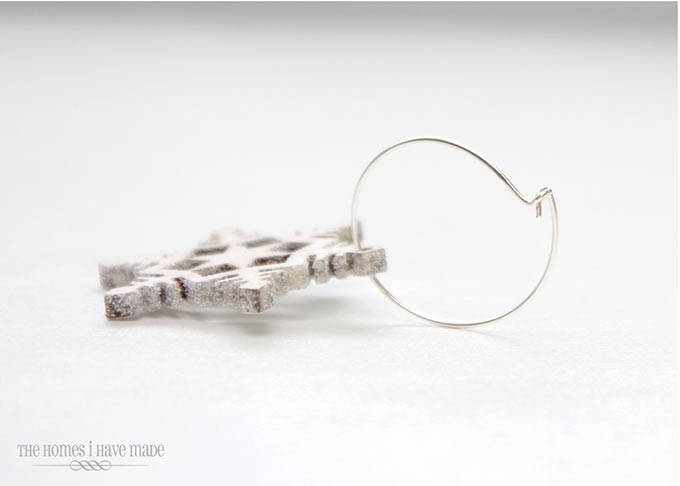 Repeat with all the other snowflakes and hooks to complete your set of drink charms!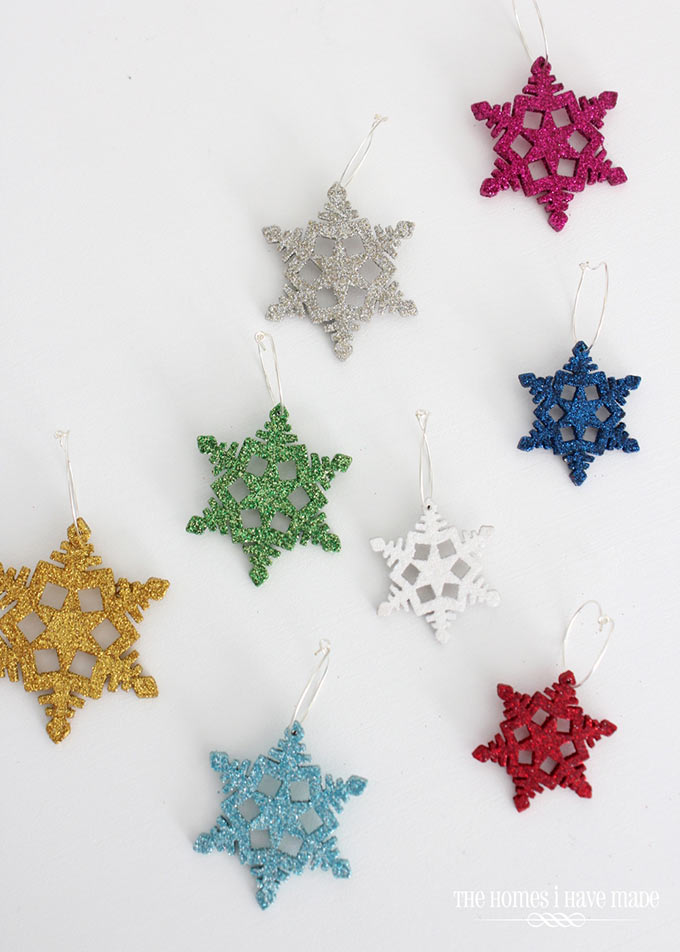 They hook onto glasses really easily and stay put while bringing a dose of sparkle to whatever you're serving! Have them ready-to-go on glasses on your drink table or keep them in a bowl for guests to grab as needed!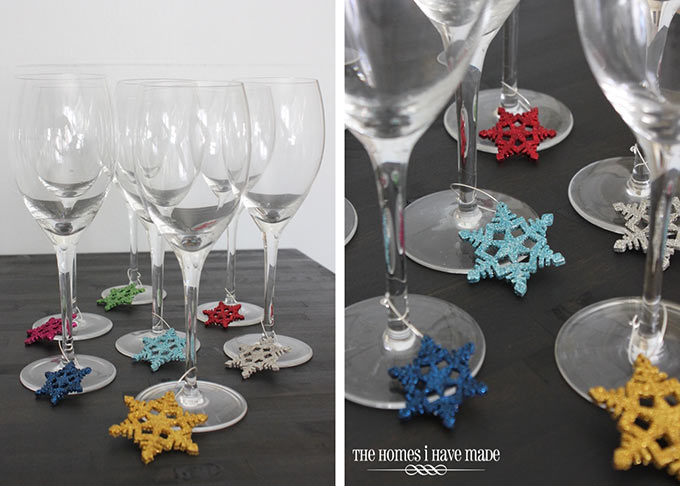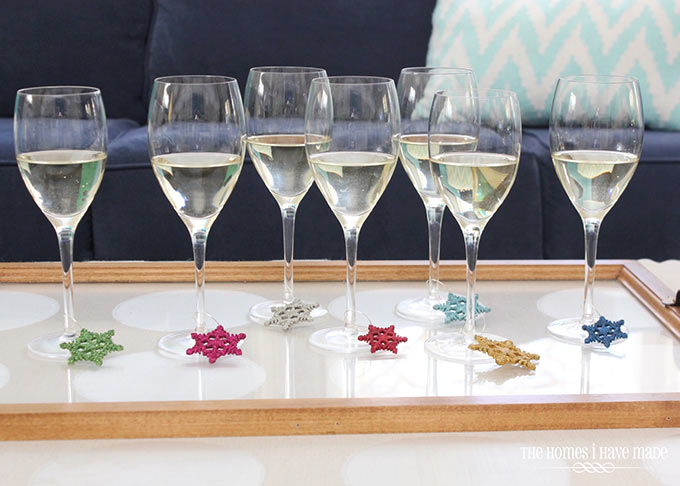 These adorable charms don't only have to go on wine glasses! Depending on the shape of your cups, these are also perfect for mugs at a hot chocolate party or winter brunch!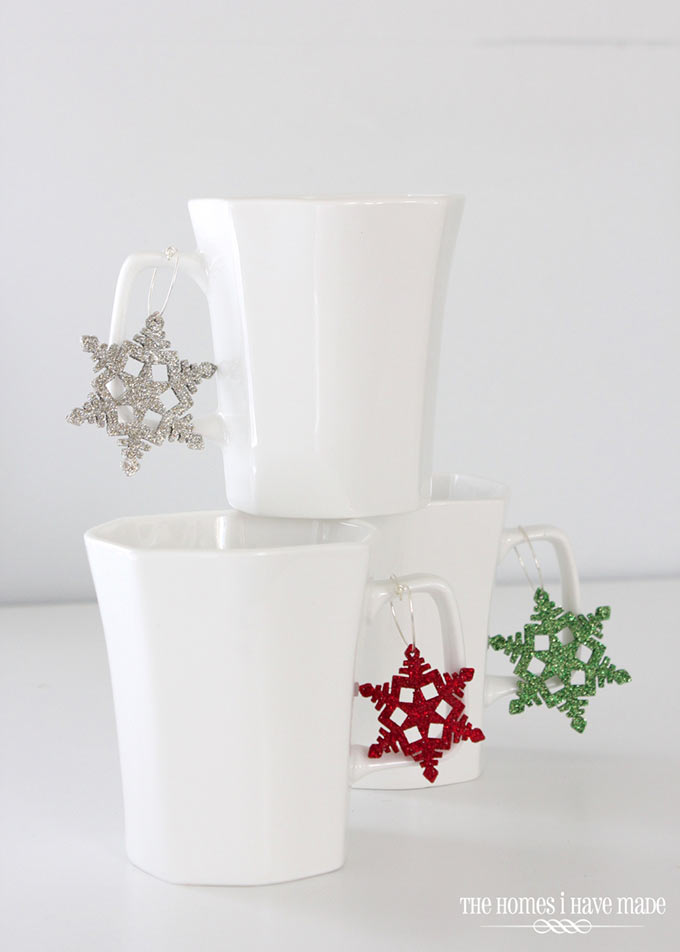 These are a fun, easy, and oh-so-adorable addition to any winter soiree! They sparkle and shine, bring a great dose of color and festivity to any tablescape, and are super useful in keeping the right drinks in the right hands! Happy glittering!