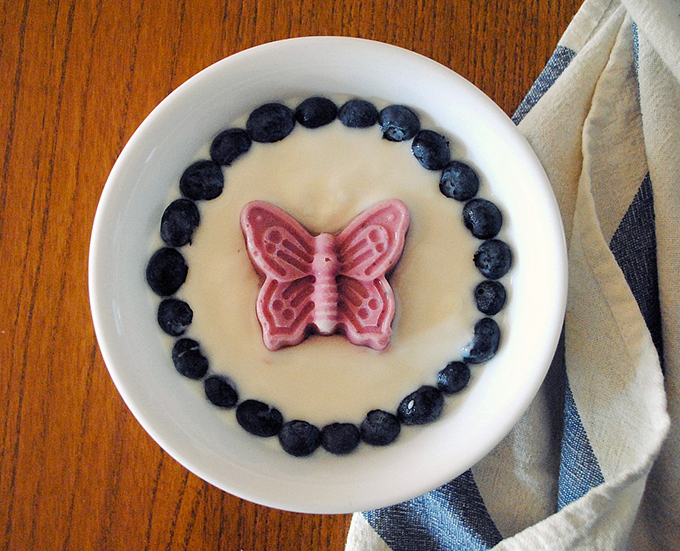 Food art is all the rage right now, but some might still be hesitant to take the leap—it takes too much time, too much work, etc.  This quick and easy (and I mean easy) breakfast or snack idea will turn skeptics into believers. All you need is a silicone ice cube or baking tray in fun shapes; it'll do the heavy lifting for you.
What you'll need:
A shaped silicone or ice cube tray ( I used this one from World Market)
Vanilla yogurt, divided
Favorite smoothie mix-ins (I used assorted berries and sliced banana)
Instructions:
Prep your fruit; I used strawberries, blueberries, and raspberries to get a nice purple color.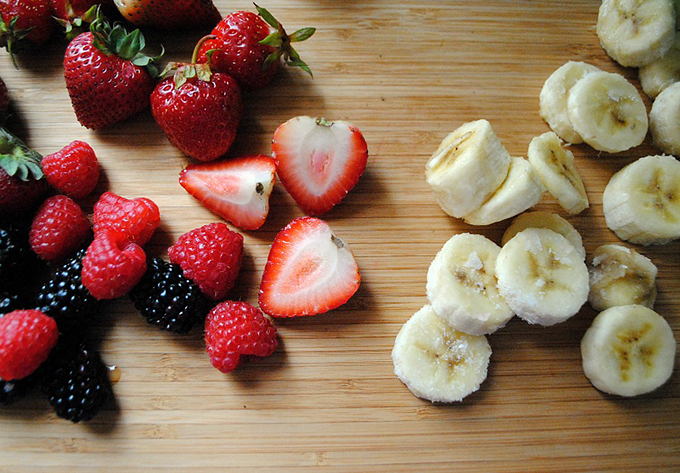 Pour about 8-10 oz. of vanilla yogurt into a blender. Add your fruit (this would be a great time to sneak in some greens! A handful of baby spinach or kale works great). Blend well.
Pour smoothie into your mold. Tip: Silicone molds work the best, but are floppy and unwieldy when full. Place your mold on a cutting board before filling, then place both into the freezer to keep the silicone mold stable.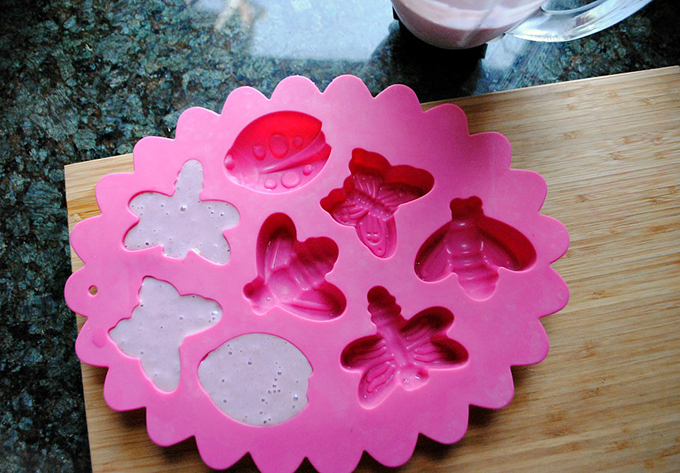 After contents are fully frozen, pour some yogurt into a bowl and remove frozen smoothie from each mold. Kids love doing this step!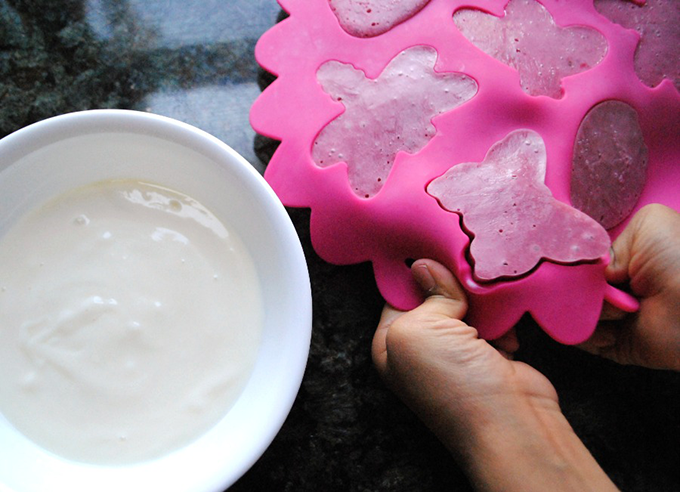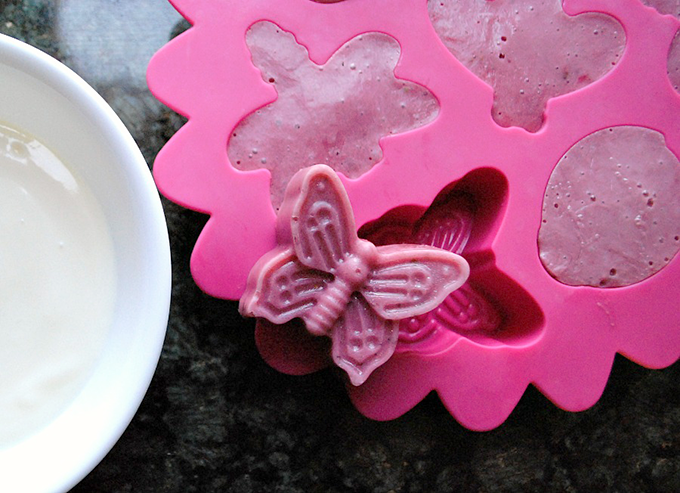 Carefully place a smoothie topper onto your fresh yogurt.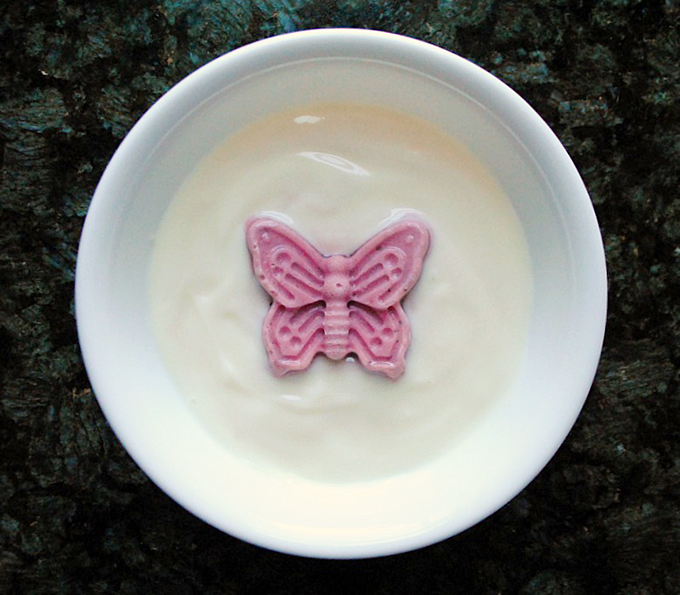 Garnish with fresh fruit.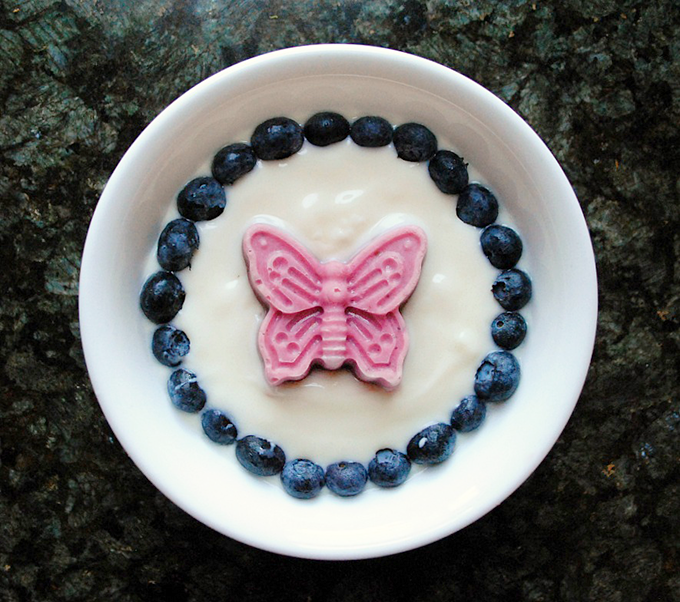 Keep this trick up your sleeve to use up that last bit of green smoothie that no one wants to drink, or for an especially hot or busy morning when you don't want to spend time over the stove prepping breakfast. Thanks to so many silicone shapes out there, the possibilities are endless, and kids love seeing their favorite animals or characters in food form. Smoothie food art is the way to go!
Happy eating!