The littlest humans are the most treasured right? So it's only natural that we want to shower them with affection, love, and the best toys we can find! I know they don't need much to keep them occupied, but this collection of baby rattles features beautiful gifts to give to the newest members of your families. Believe me, as a toy designer, I know a good toy when I see one.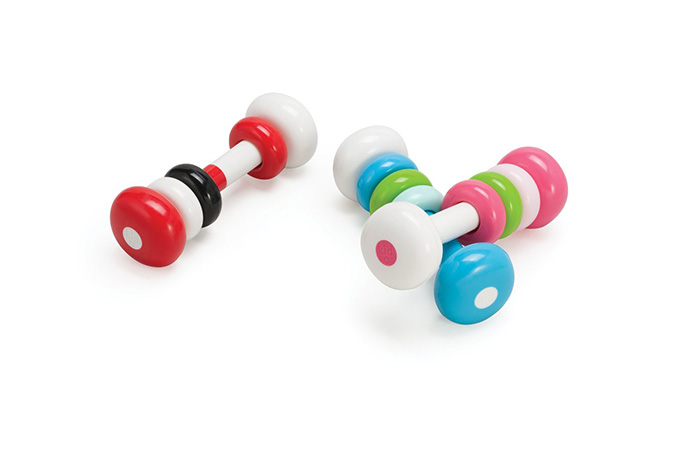 Kid O Bar Bell Rattles
These simple rattles take after a classic shape that's a classic for a reason. Easy to manipulate, babies will get these to make the perfect wooden rattle sound in no time.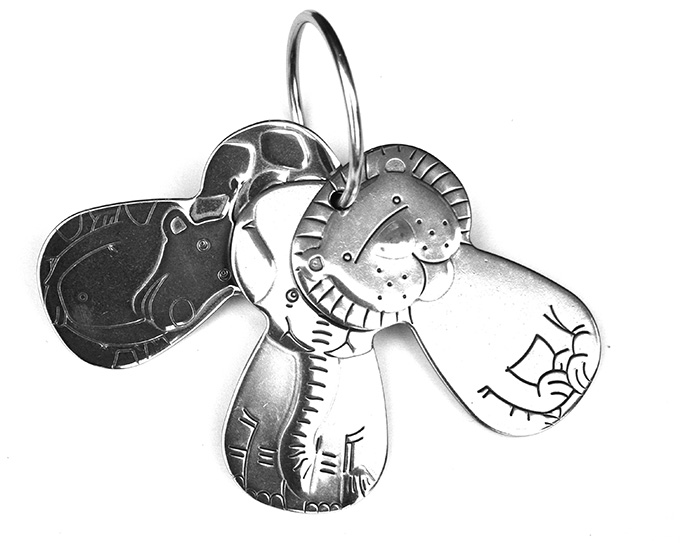 Kleynimals Rattle
Kids just love keys, don't they? These Kleynimals are kid-safe and made from food grade stainless steel – so they can chew, shake, and rattle all day long.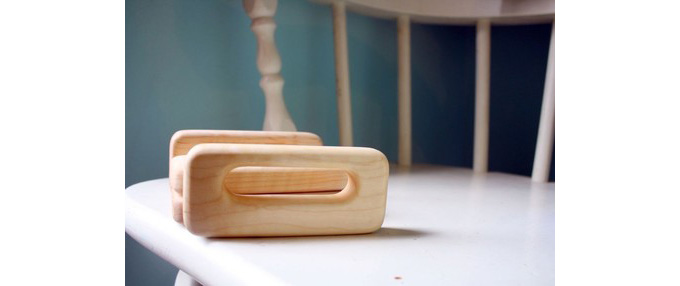 Little Alouette Wood Waldorf Handle Rattle
We own one of these rattles and it's a beautiful heirloom toy. Handmade and super safe, the soft rattle sound is easy on young and old ears alike.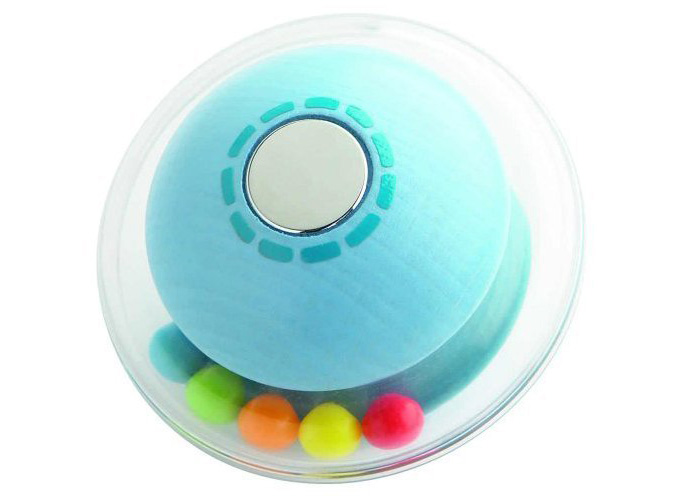 Haba Click Clack Rattle
There is no wrong way to hold this rattle, and the balls going round and round will keep everyone fascinated.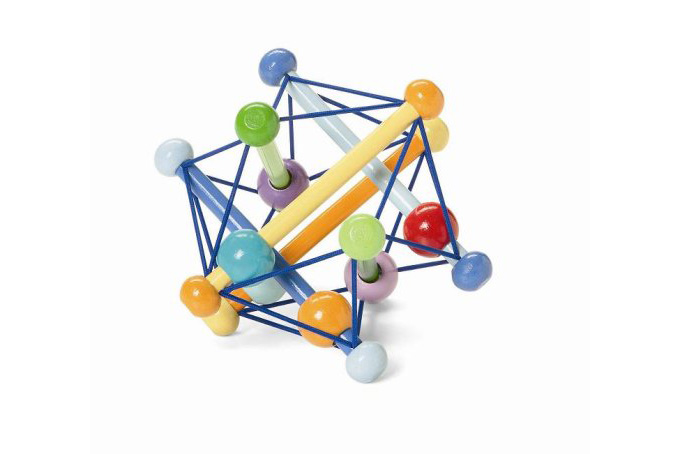 Manhattan Toy Skwish Rattle
The original motto for this rattle was "It squishes flat and bounces back!" which is a big part of its appeal. Rattling beads, springy cording, and bright colors all add even more interest for the young ones.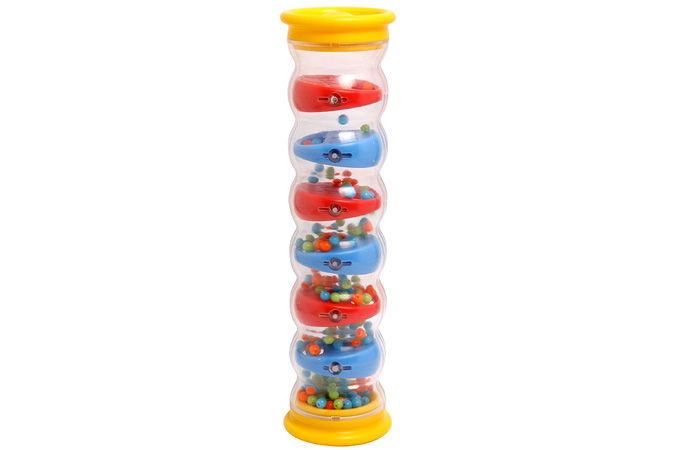 Waterfall Rainmaker
Rainmakers still fascinate me as an adult – just imagine what they're like for young children! Plus, the sound of all those little beads is super soothing too.