With family and dear friends around the country, we are certainly one of those families who travel often. But between traveling, doctors appointments, and sometimes just running slow in the morning, my son often needs notes for school. We don't encourage traveling, appointments, and the such to occur often during school hours, but let's be honest…sometimes we can't avoid it!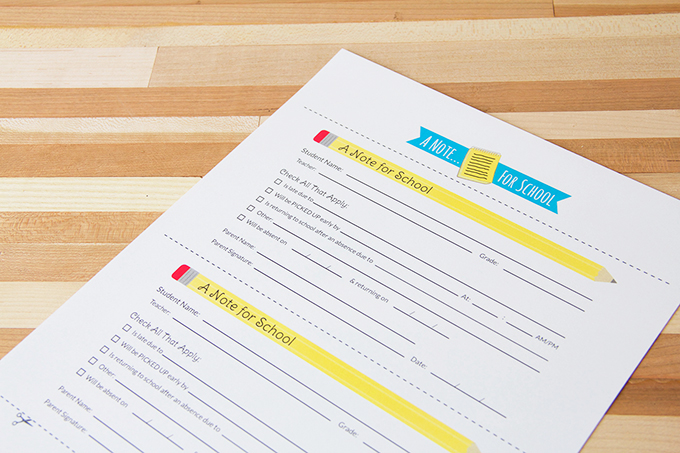 If you're anything like me and are always in search of some sort of paper to quickly scribble down a note as to why your child  is late, needs to leave early, or will be absent, look no further than our awesome School Notes Printables.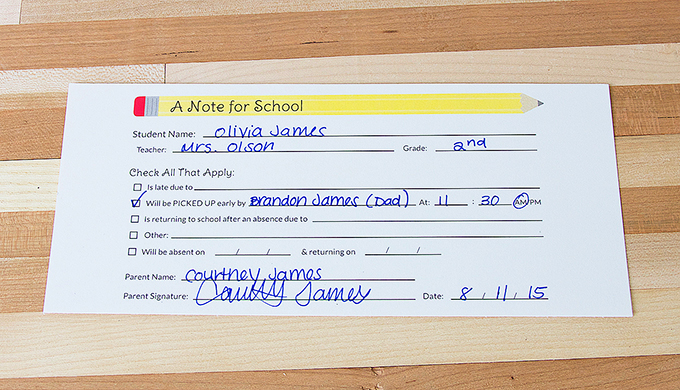 Simply download our Notes for School Printables, print a bunch out, and cut down the dotted line.  I like to print 10 or so sheets of paper, cut them, and store them in my desk drawer to easily fill out before school. 🙂 Hope you all have a great school year!