My favorite recipe for pot de crème is a fun play on the traditional recipe. Mine is made with caramel instead of chocolate and sprinkled with sea salt for a sweet and salty treat. Practice your caramel and custard making skills and impress your dinner guests with this quick and easy recipe.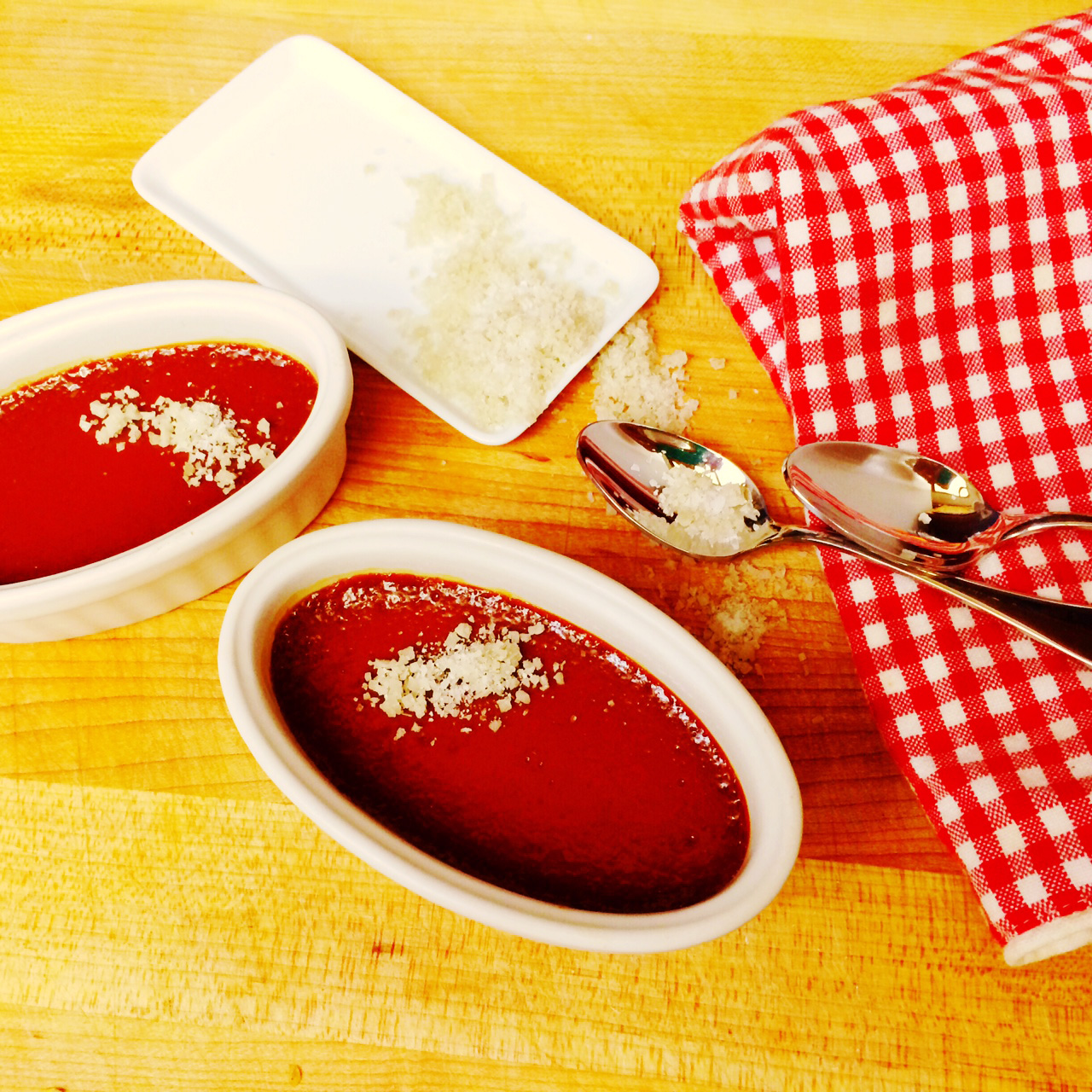 Salted Caramel Pot de Crèmes
Serves 6
1 ½ cups sugar
¼ cup water
¼ teaspoon salt
1 ½ cups cream
6 egg yolks
1 teaspoon fleur de sel or other flaked sea salt
Preheat oven to 325F.
In a medium pot over medium heat add sugar, water and salt. Bring the mixture to a simmer.
While the sugar cooks, combine egg yolks and ¾ cups heavy cream in a medium bowl and whisk to combine. When the sugar has become a golden brown color, remove the pot from the heat and slowly add ¾ cups heavy cream to the pot and whisk. Continue with the cream/egg mixture, whisk until combined and strain through a fine mesh sieve.
Arrange 6 ramekins in a deep baking dish and fill with the pot de crème mixture. Pour hot water into the baking dish until it reaches half-way up the ramekins.
Bake pot de crème for 12-15 minutes or until custard is set but still jiggles in the center. Remove the ramekins from the water bath and allow to cool to room temperature. Chill for at least 2 hours and serve with a small sprinkle of fleur de sel salt. Enjoy!