Though I currently have a garden of my own, I still crave veggies from other gardens (ok ok, so I like to compare mine to theirs), but also because I couldn't and wouldn't grow every vegetable out there. Farmer's markets are my weakness. I can't help but feel healthy upon leaving and that I supported locally! I didn't grow carrots in my little garden, but I'm excited to stop at my local market to pick some up so that I can make these delicious Roasted Cumin-Lime Carrots by food contributor Brittany from another one of my favorite blogs, Say Yes.
Check out her drool-worthy recipe below and let me know what farmer's market finds you're buying!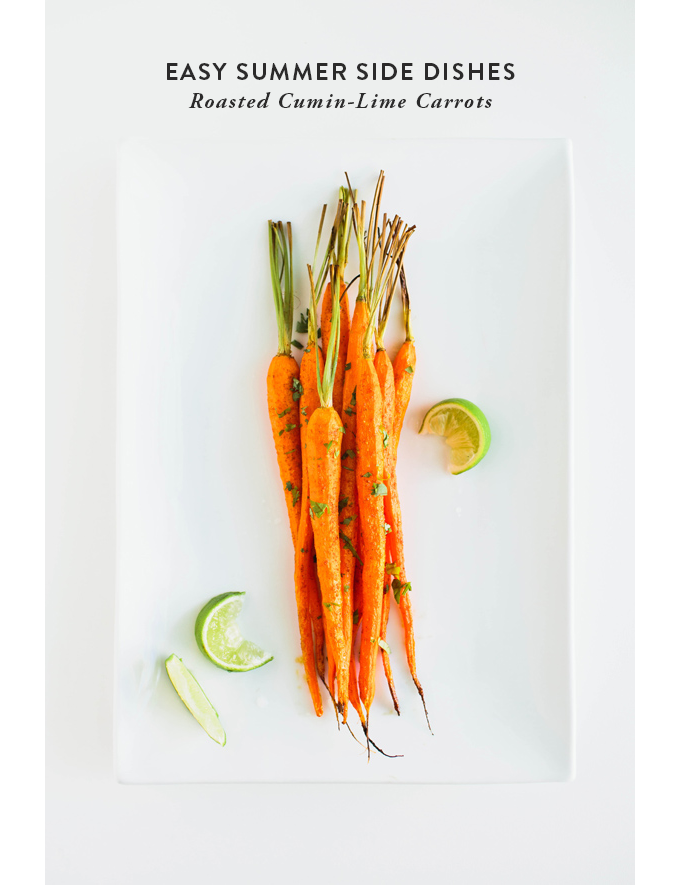 Roasted Cumin-Lime Carrots
I love going to the local farmer's market here in LA and especially love how fresh all of the fruits and vegetables are. I was inspired by the cute baby bunches of carrots with their leafy tops still intact, I knew I had to find a way to highlight them for my next summer BBQ. These roasted cumin-lime carrots require few ingredients but bring a big punch of flavor… and I must say they look especially cute with their trimmed stems, don't they?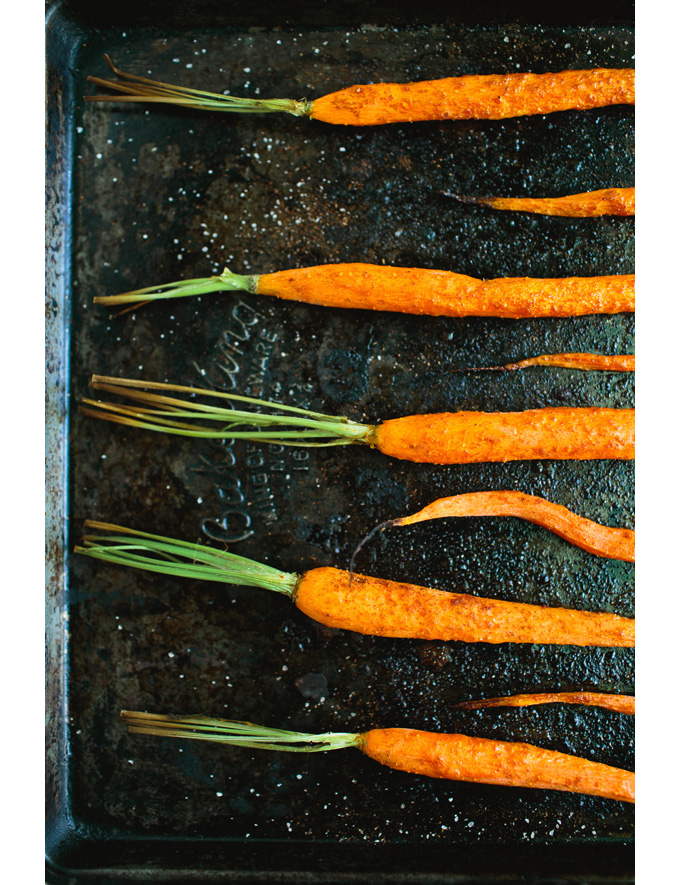 1 lb. of baby carrots with green tops
1/2 tsp. sea salt
1/2 tsp. cumin
1/4 tsp. cayenne pepper (optional for a little kick)
1/4 tsp. coriander
1/4 tsp. smoked paprika
1 tbsp. olive oil
1-2 tsp. of honey
Juice of 1/2 lime
Small handful of chopped cilantro for garnish
Directions:
1. Heat oven to 415ºF.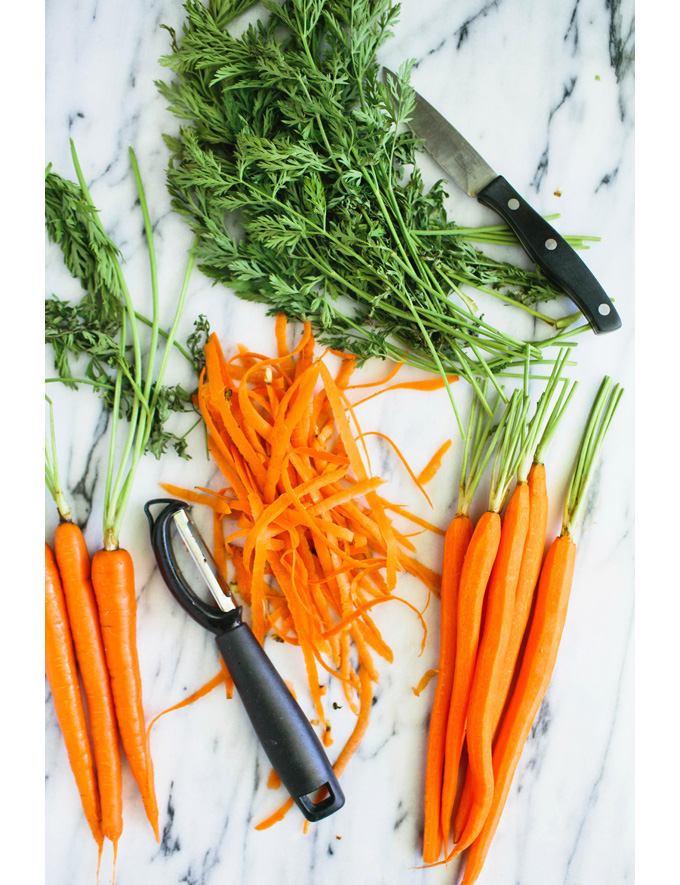 2. Trim the tops off the carrots leaving an inch to 2 inches left and peel the carrots. (This is optional, you can skip the peeling and just make sure you wash them thoroughly).
3. Combine all of the dry spices & salt into a small bowl. Toss the carrots on a baking sheet with olive oil, half of the lime juice, honey and then sprinkle the spices on until all of the carrots are covered.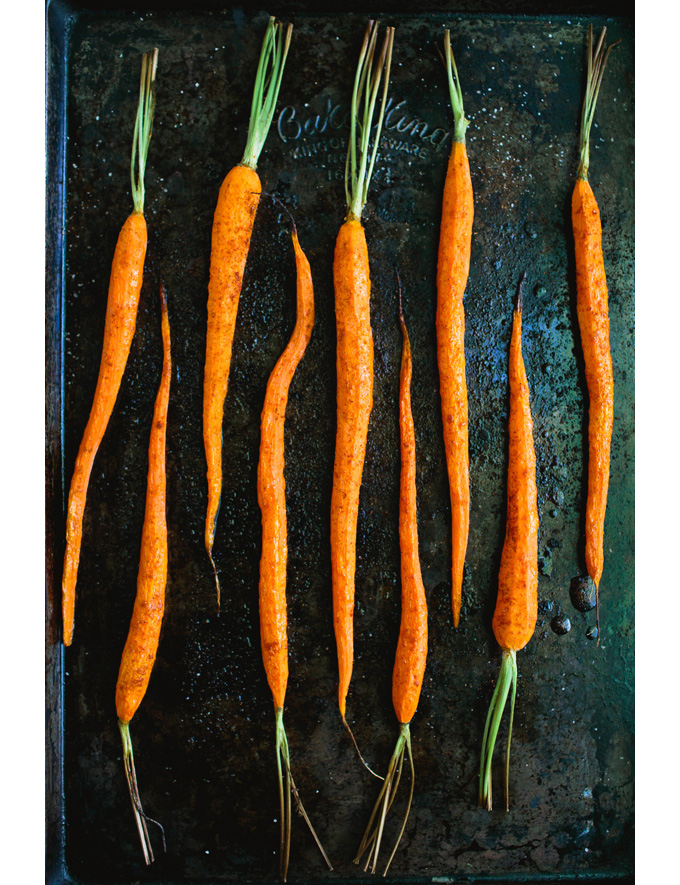 4. Lay the carrots, making sure they aren't touching and roast them for about 20-25 minutes or until they are tender and beginning to color. For a little tip, you can cover the tops with foil if you don't want the tops to burn.
5. Sprinkle the chopped cilantro on the carrots and squeeze the remaining lime juice on them as well.