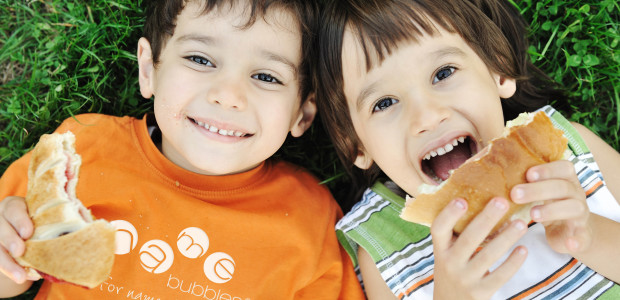 When my daughter Hadley was nine months old, she was diagnosed with a dairy allergy. Thankfully, it doesn't involve anaphylactic shock, and there is a good chance that she could grow out of her allergy by the time she goes to school.
For the last year and a half, we've managed to work around things. My husband and I can typically come up with a dairy alternative for most dinners and restaurants really are willing to accommodate such dietary needs. The day-to-day has gotten pretty routine for us. We pack her lunch and send her off to daycare where we have an excellent support system in place. They're well-versed on what to do if she comes into contact with a stray Goldfish cracker or piece of cheese.
But life seems to be getting more complicated. She's growing up and now actually noticing what others are eating. "Is Mommy eating a piece of cheese? Well I want one too." We certainly have to sneak things more on the sly. The ice cream in our house doesn't get scooped until after our toddler's bedtime.
Life with a two year-old includes daycare holiday parties, play dates with little friends and birthday parties, and they all present new challenges to us.
Here are some things I've found helpful when it comes to dealing with a growing child's dairy allergy:
1. Don't be afraid to speak up. Yes, it may come across as rude sometimes, but I'd rather be forward with people about her allergy rather than having to leave a party or other event because she gets sick. Ask if the crackers contain dairy or if the cupcakes have butter in them. Yes, it can be a real hassle, but its what life is right now.
2. Come prepared. If I don't know a party's host real well or if I know they're unaware of Hadley's allergy, then I'll make sure to bring a sandwich or something else that I know she'll eat. I try to include something she doesn't get often (like potato chips) so that she's still getting a treat while missing out on some pizza or macaroni and cheese. Also if we don't know the hosts, then I always bring her a dessert. At some point, all the kids will be diving into a slab of cake and it will most likely be off limits to my little one. I'll bring some Oreos (which are surprisingly dairy-free) or other cookies so she doesn't feel left out.
3. Give your toddler some ownership of what they can eat and drink. Hadley has a special spot in our refrigerator where she knows that "her milk" is. When she asks for a drink, she knows that its "Hadley's milk" (which is really almond milk) and not to touch Mommy and Daddy's milk. We typically have a cup in the fridge with her milk in it so she knows that's just for her. Plus, it makes her feel like a big girl getting it out of the fridge herself.
Finally, one resource for dairy-free living with kids that I've found super helpful is "The Food Allergy Mama's Baking Book." It contains lots of great recipes (pancakes, waffles, muffins) that serve as great alternatives that our whole family can enjoy.
– Name Bubbles Spring Giveaway – 
Name Bubbles is having an Spring Giveaway! Enter below for your chance to win our prize pack
The prize pack contains:
One set of BPA-Free Plastic Food Storage Containers
One 5-Piece Cutting Board Set
2 Exclusive Spring Labels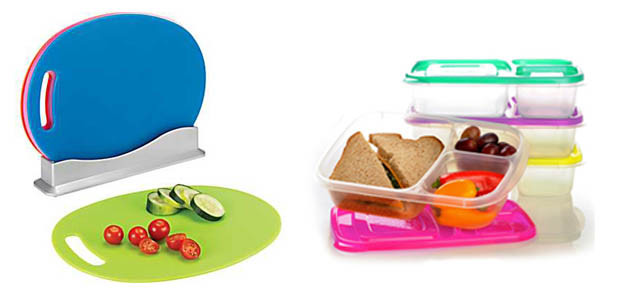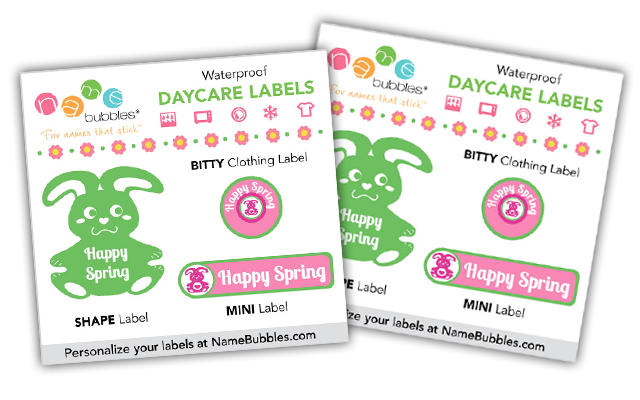 Enter by using the Rafflecopter entry form below.  
Contest ends Tuesday, Feb 26, Midnight EST.
If you do not see the entry form, please refresh the page or email contests@namebubbles.com to be entered in the contest.