Confession: I'm one of those people who have my table set a week before it's needing to be used. It was something we started when I was a little kid and now I feel as though it adds to our overall holiday decor.  Each year I try to do a different Thanksgiving theme, whether it be turkeys, fall foliage, or things of the sort, I try to ensure that it carries out through the holiday table.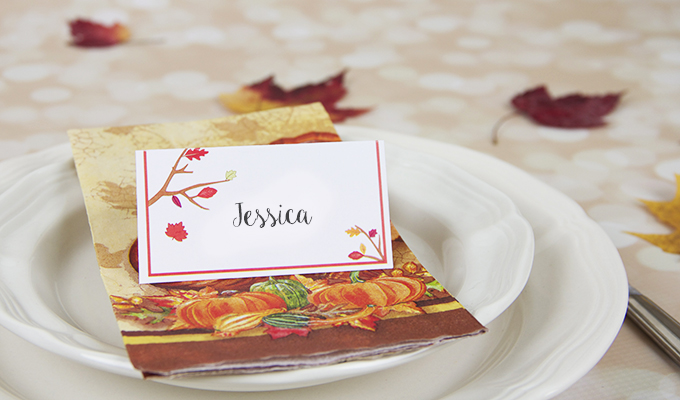 This year my theme is fall leaves and acorns and that's exactly what I asked our designer to create for all of you in our free printable seating cards for Thanksgiving! Choose from our fall foliage printable seating cards, acorn printable seating cards, or both! Just print them, cut them out, write your guests name, and you have instant table decor.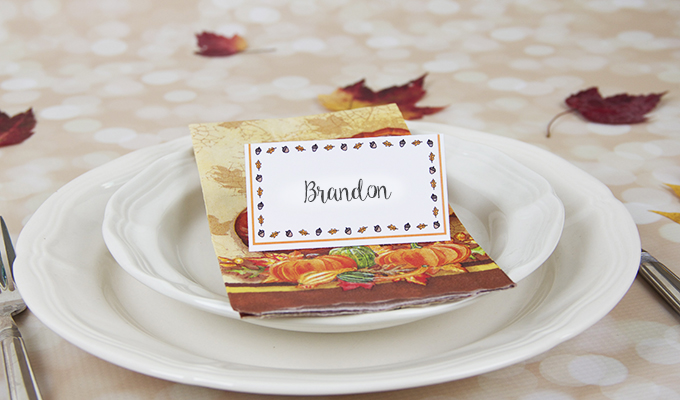 I also like doing something special for the kids' table at Thanksgiving.  Check out our free printable kids' table seating cards and activities, to keep those little ones occupied while you're cooking or enjoying your meal.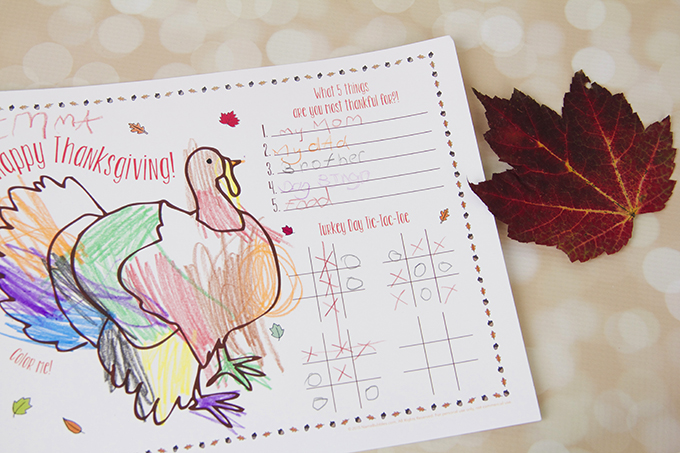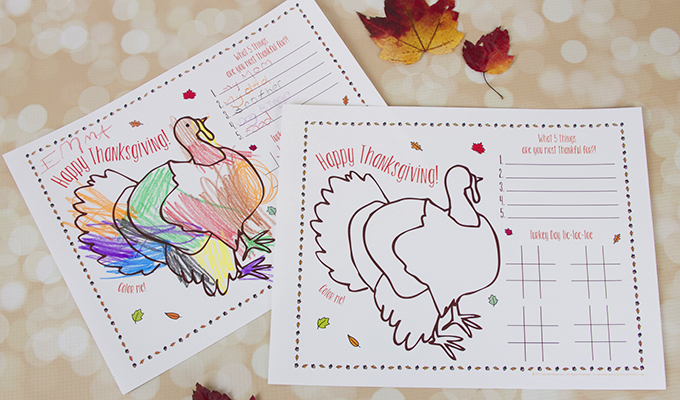 Download Seating Cards  Download Kids Table Activity
Oh and don't forget to send your guests home with yummy leftovers and one of our adorable Thanksgiving Leftover Printables 🙂