Halloween is quickly approaching and I'm actually really excited that this year it occurs on a Saturday! I always like doing something special for Cooper on Halloween, like make a spooky-themed dinner or dessert, but let's be honest…that's not always easy in the middle of the week all while juggling after school activities for him and work for me. It's a rush to get him into his costume and I'm lucky if I get to snap some pictures all before we're off trick-or-treating.
School parties start a couple days before Halloween, so Cooper will certainly get the most out of his costume and I will have multiple opportunities to take photos and make it a fun experience (rather than cramming everything into one day). Just like I did for his first and last day of school photos, I want to document his creative Halloween costumes each year and what better way to do so than with adorable Printable Halloween Photo Signs?
Just look at our cute little friend Abbie with the sign!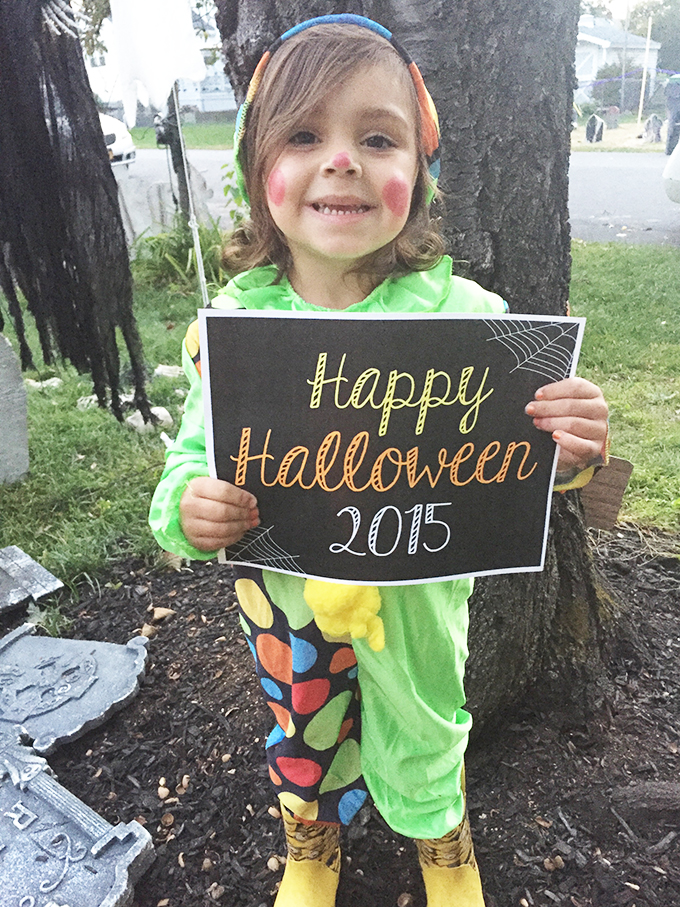 This cutie just couldn't wait to put her clown outfit on (we've all been there) and was MORE than happy to CLOWN around 😉 and showcase our Halloween Photo Sign.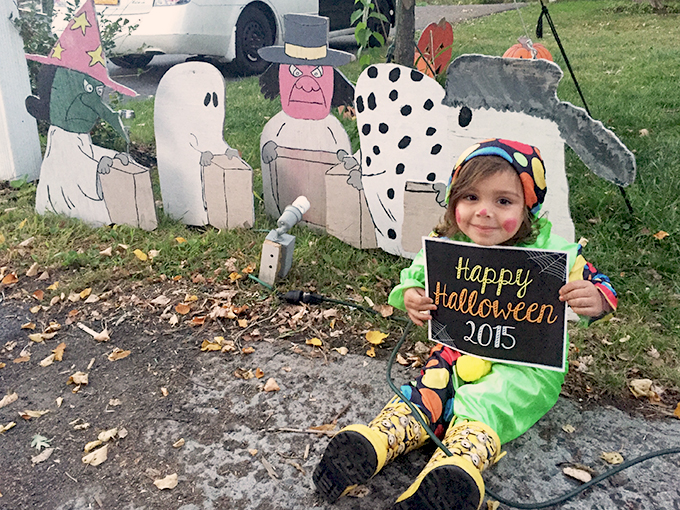 We've created two designs for you to choose from, so print a bunch on cardstock for friends and families this Halloween!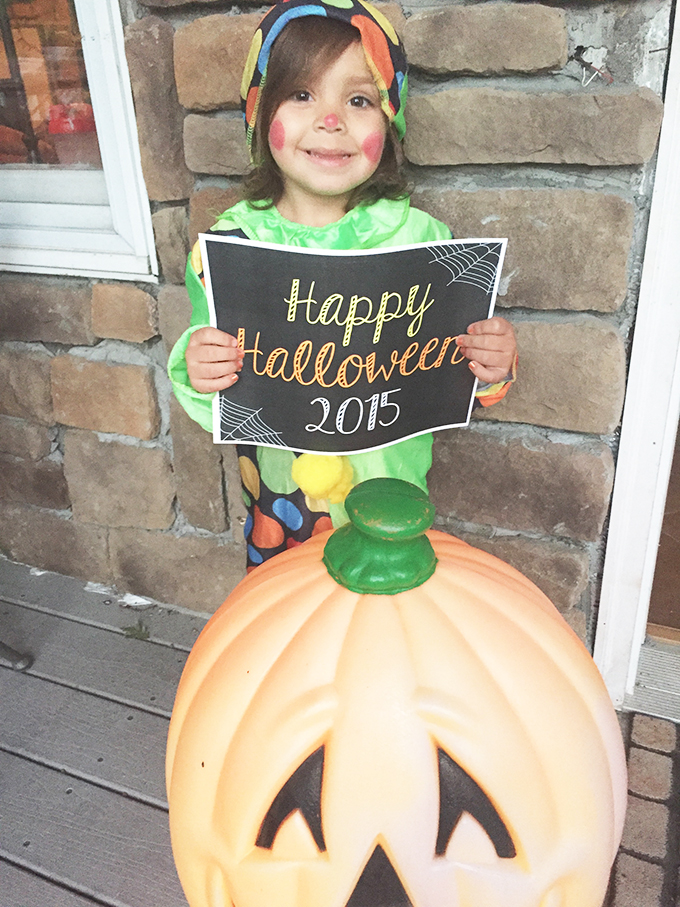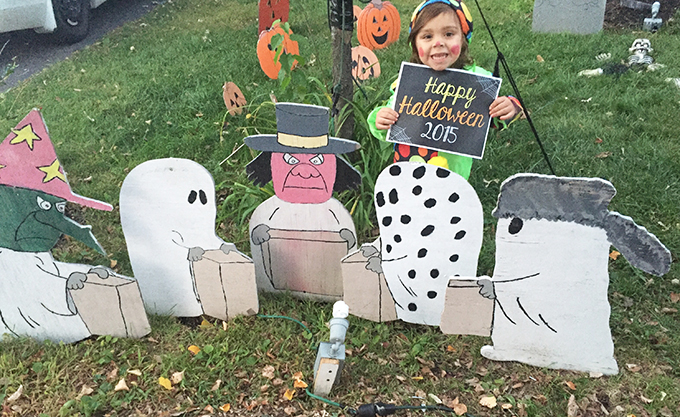 What are you and your family planning to do this Halloween? Can't wait to see all of the costumes!