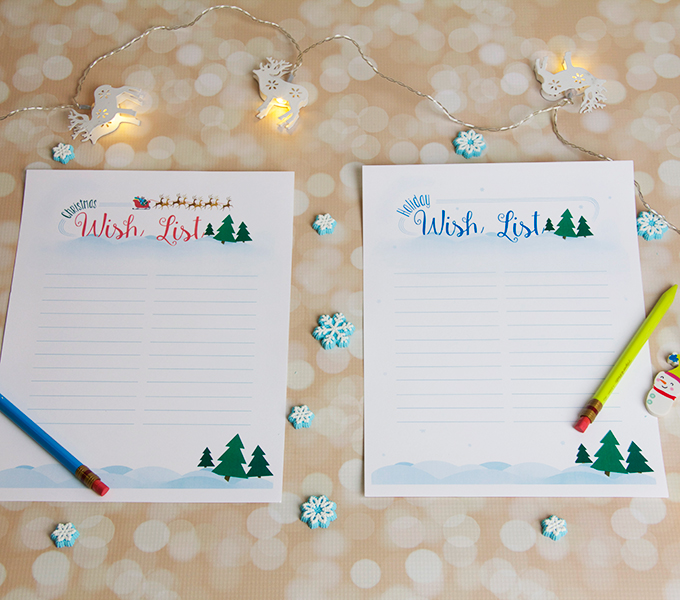 I'm not sure about all of you, but for me a Christmas Wish List is something that I had not only when I was a child, but now as an adult too.  Now that I'm older, it might not be for me, but it's something that I keep with me when out shopping for my family and friends. With lots of extended family, nieces, and nephews I'm asking what everyone wants this holiday season (you know, making a list and checking it twice 🙂 ) and having them send it my way.
What better way to get what's on their list than having them actually create one!  This adorable Printable Christmas Wish List and Printable Holiday Wish List is great for those both young and old!  I've printed multiple copies to send out to my nieces and nephews and can't wait to see what they ask for. Have kids of your own? Print these out and ask them to do the same!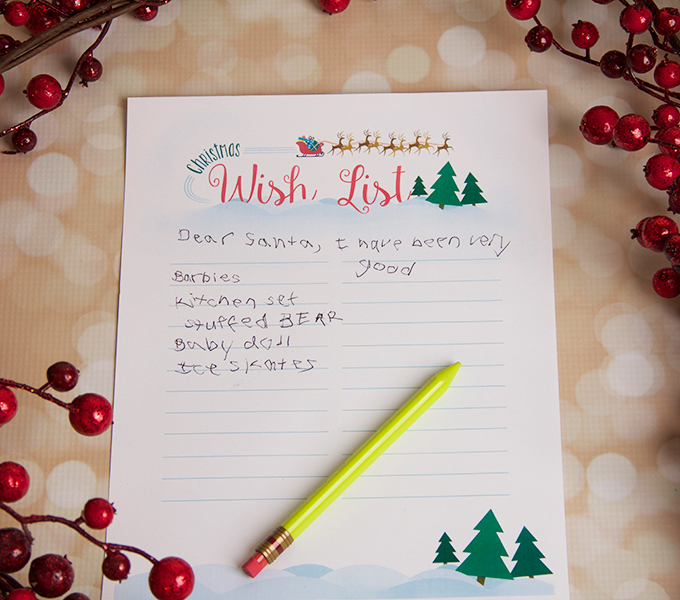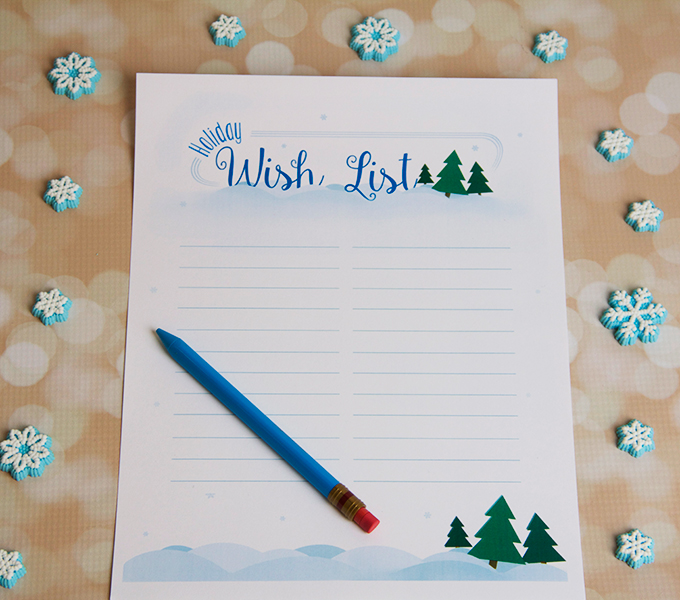 Download your own Printable Holiday Wish List or Christmas Wish List below!
Holiday Wish List         Christmas Wish List
P.S. looking for that perfect stocking stuffer for everyone on your list? Look no further than Name Bubbles labels…they're pretty perfect for all of the new clothing, toys, and gifts you've just purchased and want to make sure keeps coming home.