With the recent birth of our son Charlie, we have had a lot of guests staying over.
So, I put together a tray on the guest bed with 5 things to make their stay more comfortable and inviting.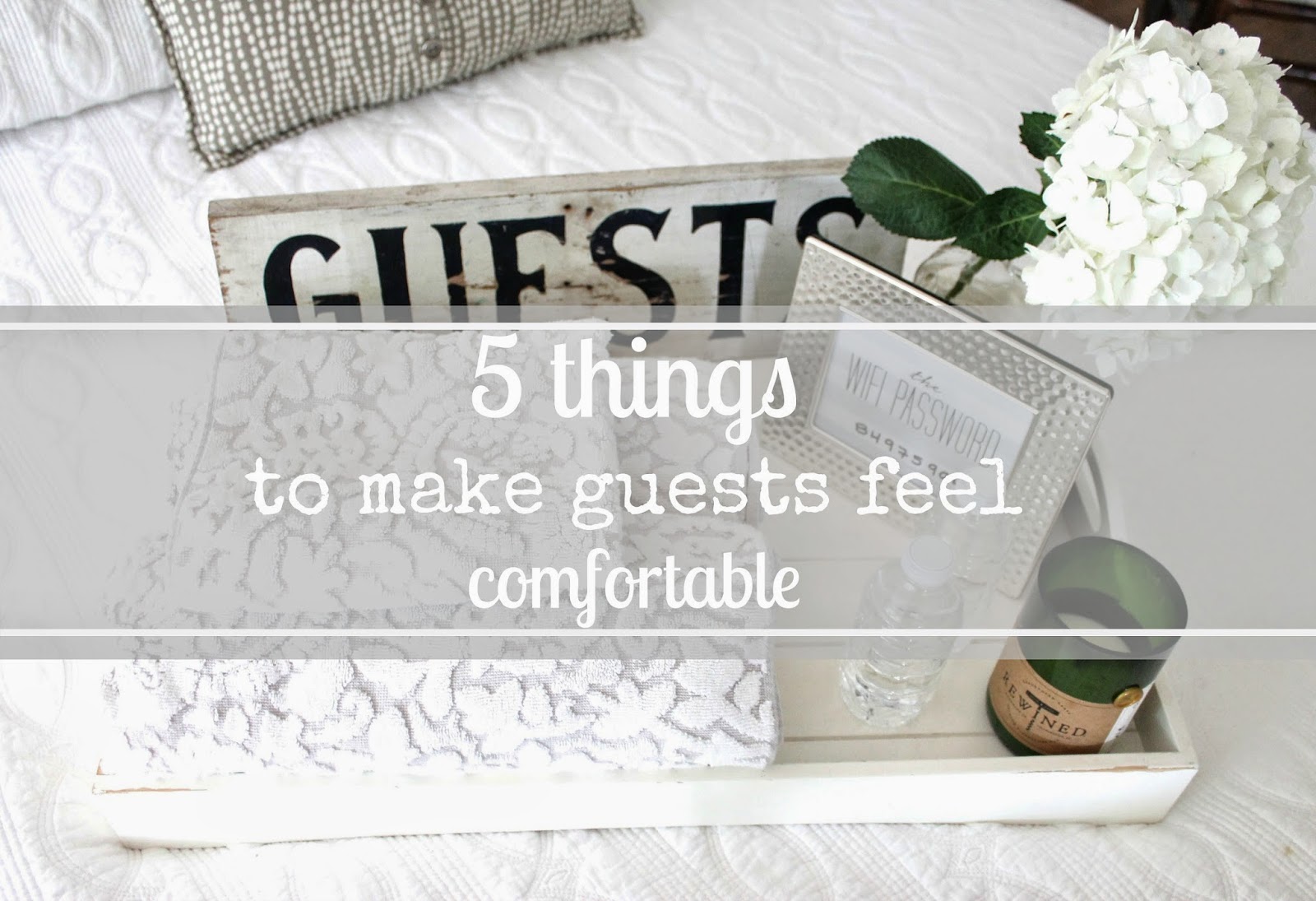 1. Fresh towels
I like to have towels already out for guests before they arrive.
I picked these ones up from Home Goods.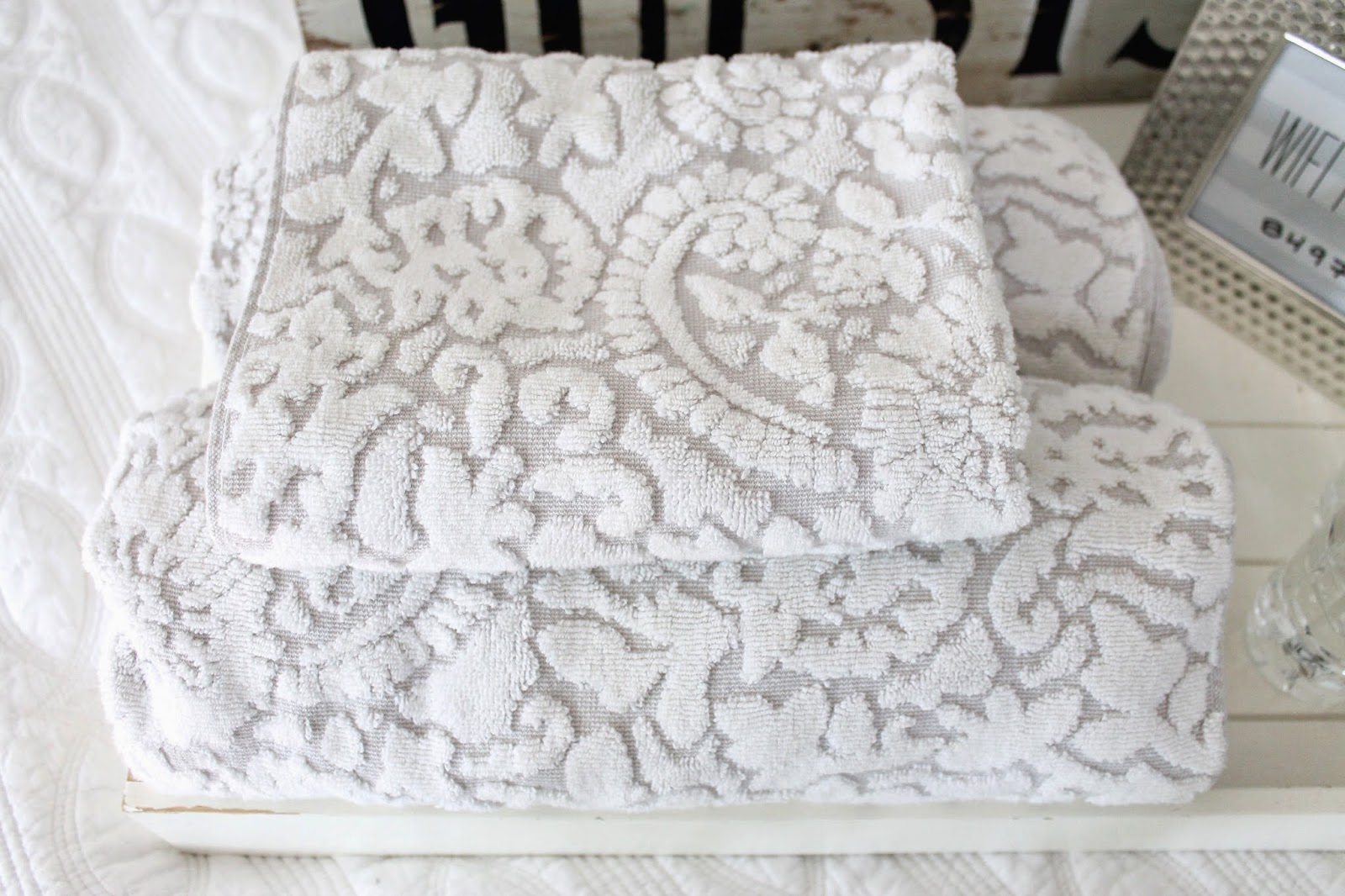 2. Framed wifi password
I've framed our wifi password so that guests can easily join our internet connection.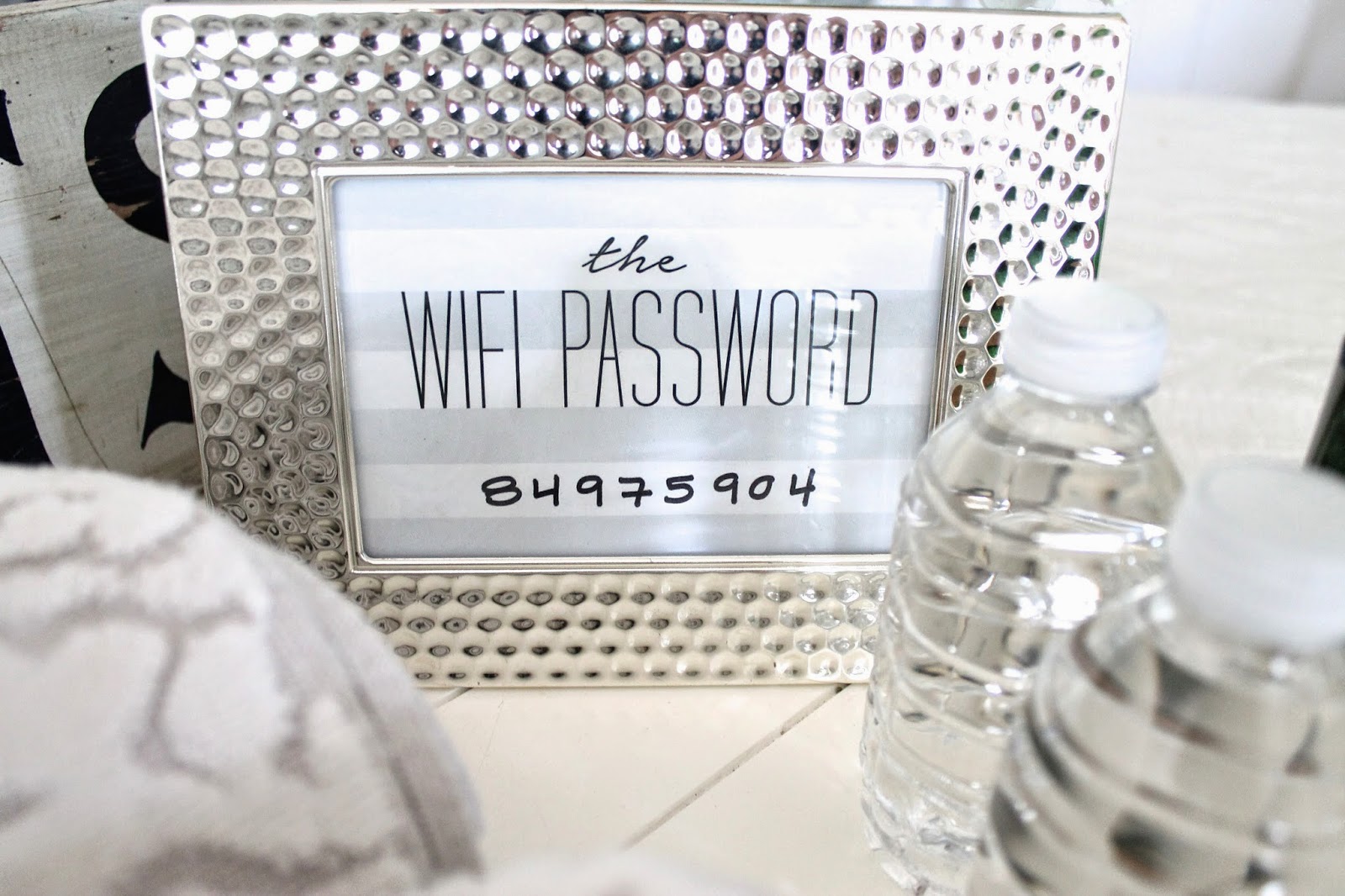 3. Bottles of water
Thirsty in the middle of the night?
Our guests can help themselves without getting up and going to the bathroom or kitchen.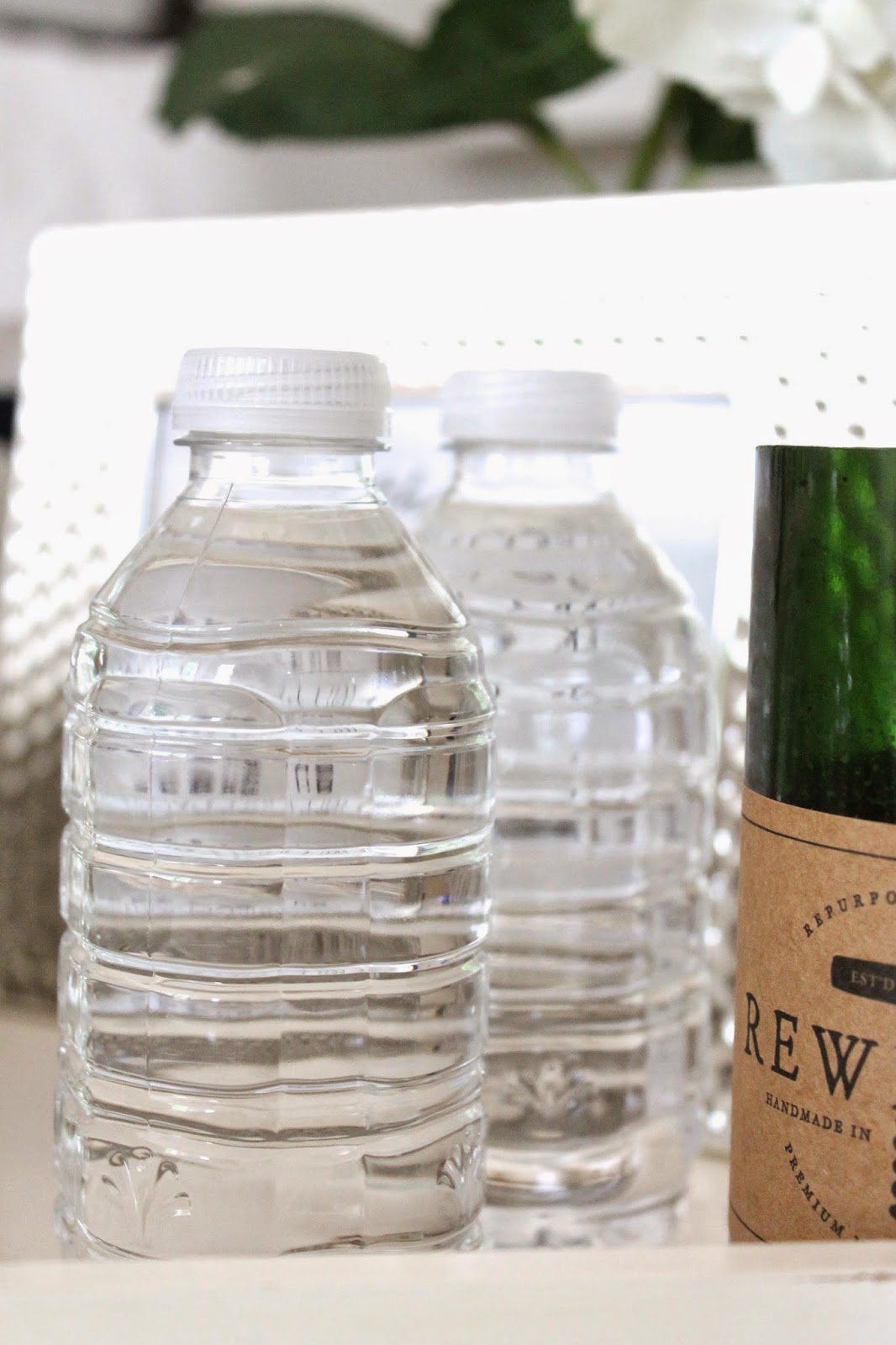 4. A candle
A nice candle like this Rewined one helps make our guest room not only look inviting but smell great too.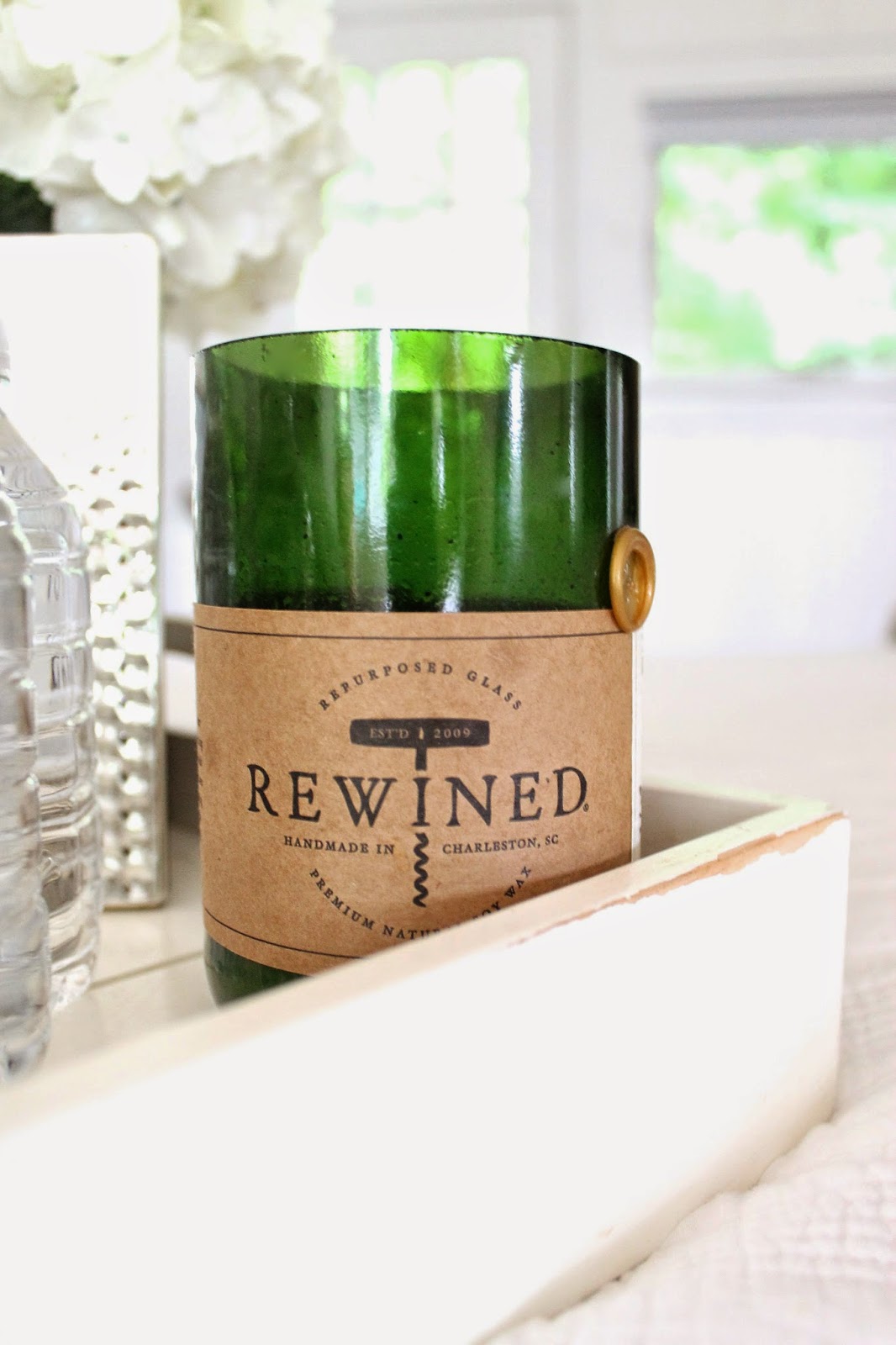 5. Fresh flowers
I've added this hydrangea to the tray because…who doesn't love some pretty blooms?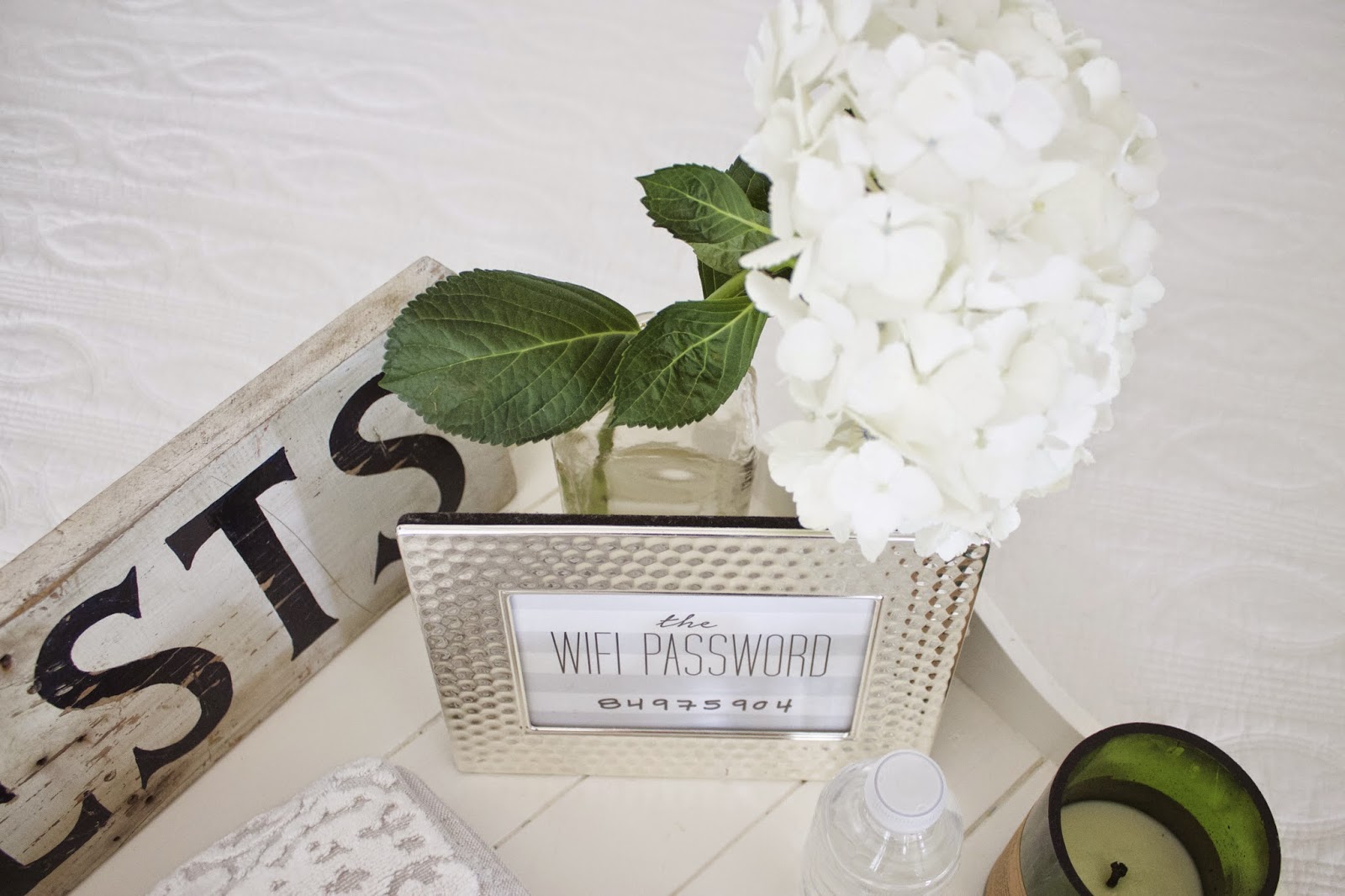 Lastly, I've added this vintage sign to the tray for fun.
It's fitting, isn't it?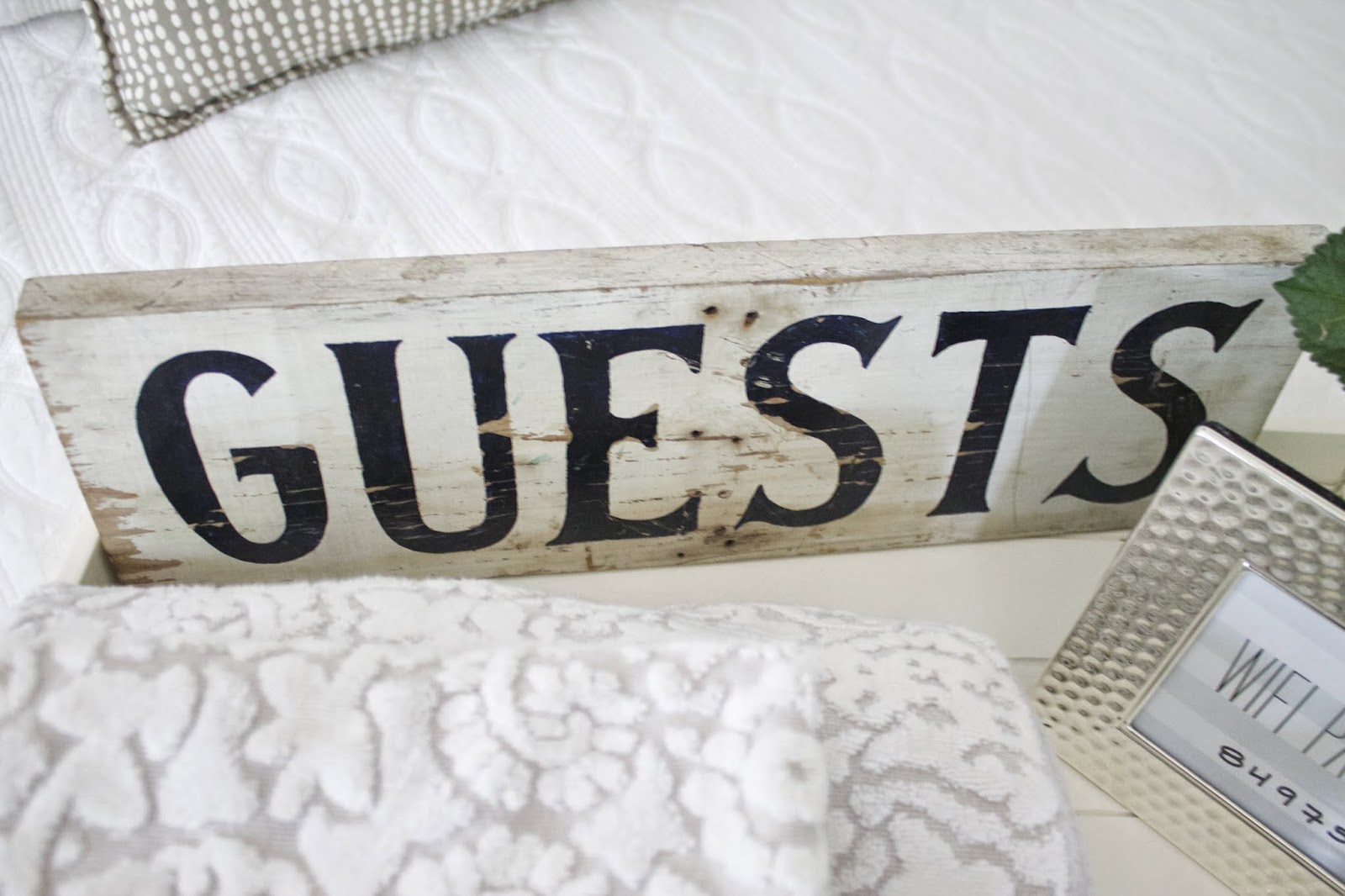 How do you get ready for guests?