Now that we're finally in the month of April, I'm eager to start sprucing up my home with flowers.  Though in upstate New York we still seem to be having mixes of freezing rain, snow, and other nastiness, I can see the mud and brown grass start to poke out beneath the layers of snow (is it sad that this is exciting to me? haha). I might not be able to plant for at least another month, but that doesn't mean I can't start planning on what I'd like to incorporate for landscaping around the house.
We live in a little log cabin and this is our first Spring season in the home.  I'm so anxious for every single snow flake to melt (can you tell it's been a long winter?) and to see if the previous owner's planted any sort of flowers. I'm trying not to get my hopes up though and am planning our future landscaping ideas surrounding the fact that I might not see any little pop-ups of Spring flowers. I've never landscaped before so have been researching what types of plants and flowers would be best to include up here in the Northeast.  Check out some of my ideas below:
Flowers:
Most of my finds are perennials, as this is my first year creating landscaping for the home and I think perennials might be a great way to start with a "base" for landscaping. There are definitely certain annuals I can't resist though, so I'm hoping to have some of those in pots on my future deck!
Salvia 'Blue Marvel' via Better Homes & Gardens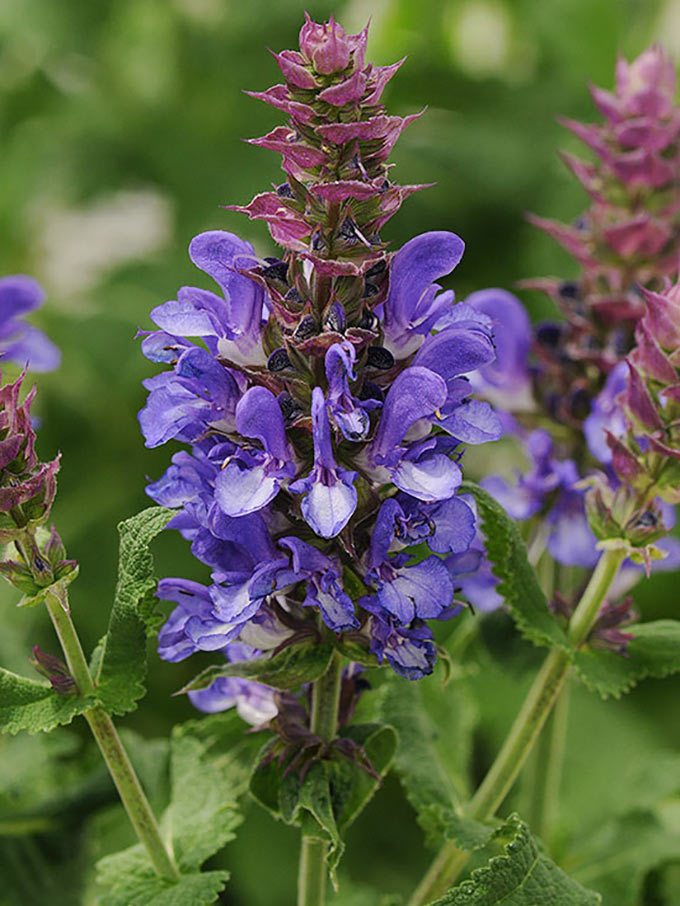 Apparently this is a newer version of your typical Salvia as it develops waves of oversize, bright blue blooms from spring through fall. It's an exciting new compact variety that makes a great edging or container plant.
Guara 'Little Janie' via Better Homes & Gardens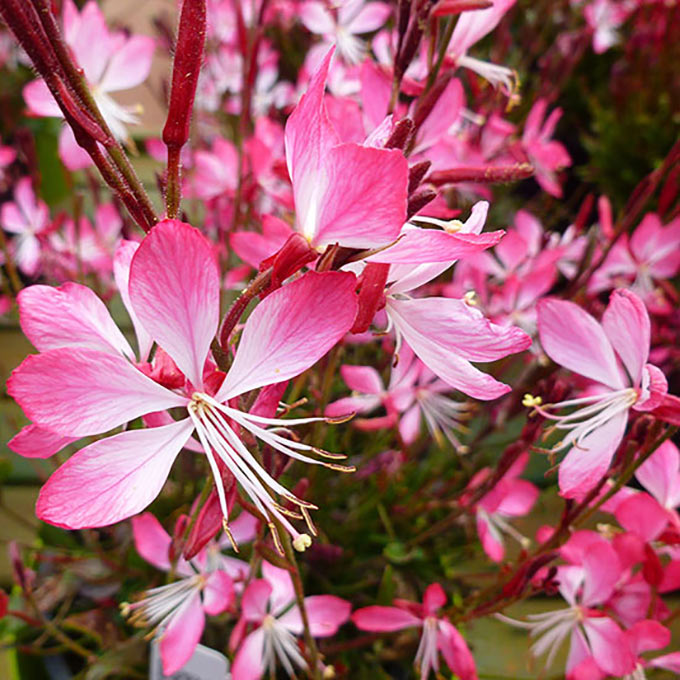 This too is considered a "new" perennial and flaunts some really pretty pink and white colors.  These are supposed to be pretty easy to care for too…sign me up!
Wild Anemone via Better Homes & Gardens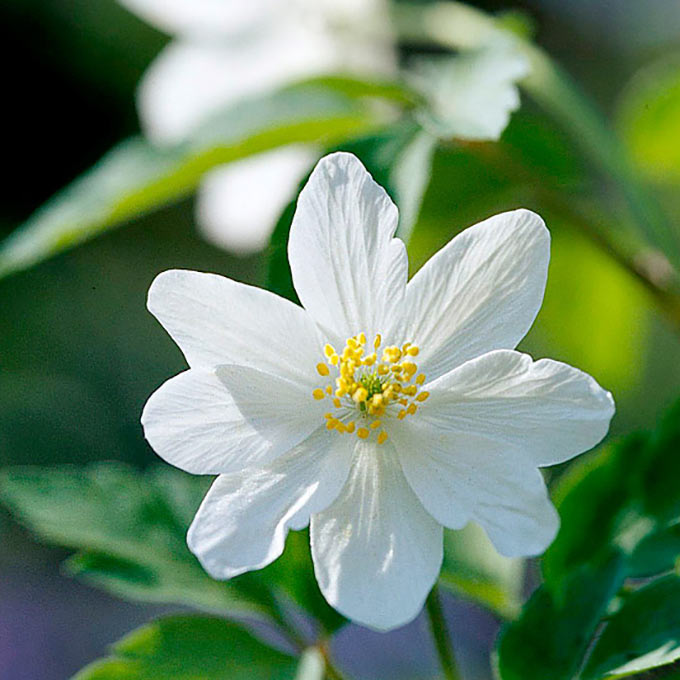 Known to be native to the Northeast, Wild Anemone are supposedly a vigorous groundcover that can happily fill in a large space within a growing season.
Ranunculus via Sunset
These little beauties are quite popular in the wedding space, but I want these stunners in my flower pots. They're annuals so we'll have to see how they survive this year.
Tuberous Begonias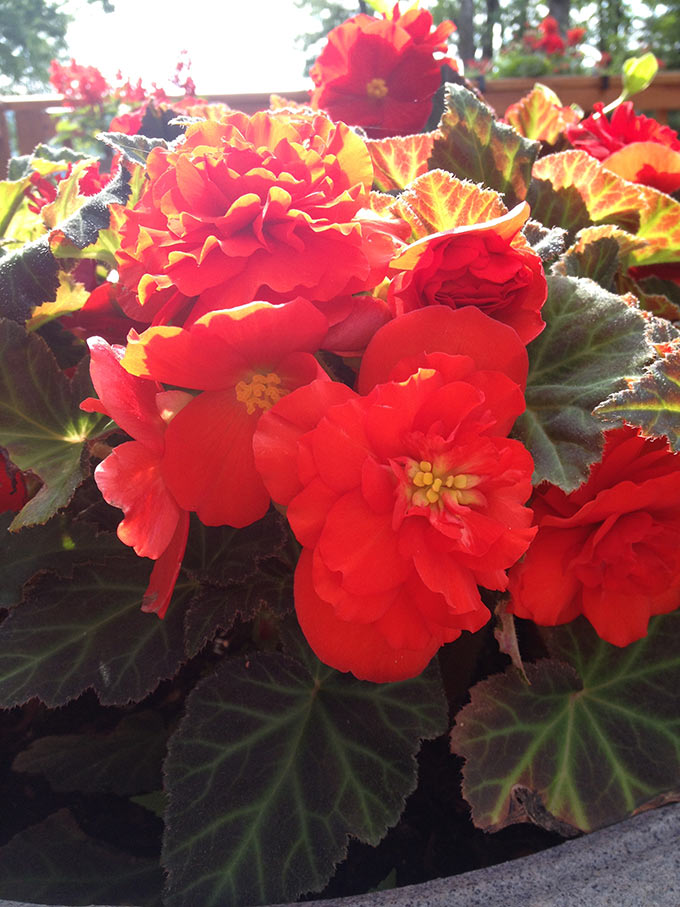 I bought these last year for my mom at a local nursery and fell in love! They were so cheerful and did extremely well in a large pot on her deck.  I'm eager to have some of my very own this year!
Shrubs and Trees:
Because we live in the mountains and on multiple acres of land, I have an abundance of ferns, various groundcovers, and trees so I don't plan on doing much this year with regards to shrubs and trees (I actually need to remove at least 30 more trees). However, we were gifted some ornamental trees by a dear friend and I really do like the look of well manicured shrubs for an entrance.
Boxwood Shrubs via Nature Hills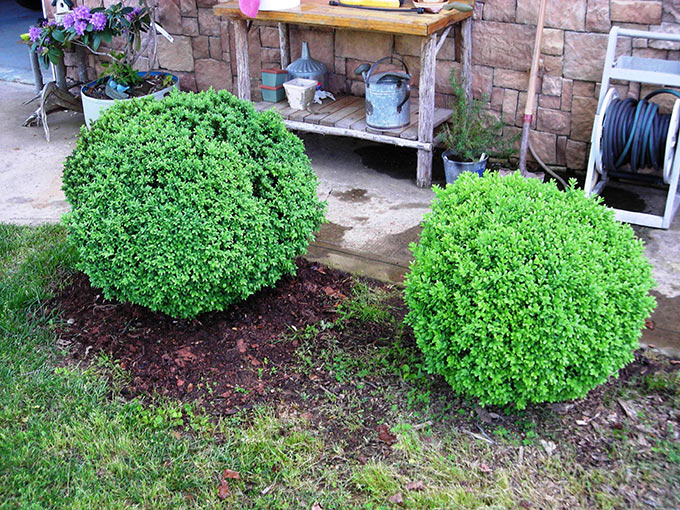 My parents and neighbors have lots of these cute little thangs! I like their puffy rounded shape and have heard that they're easy to maintain.
Redbud Tree via PHS Blog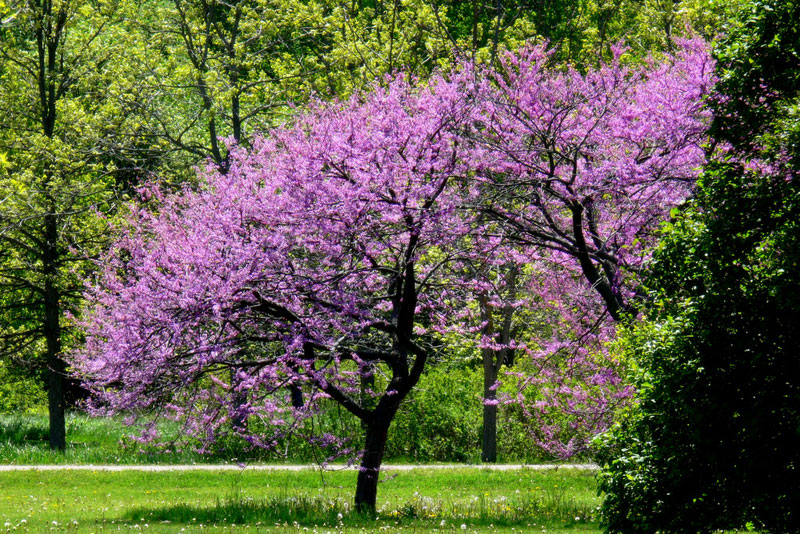 We received two of these beautiful trees as housewarming gifts.  They're just babies, but I'm wanting to plant them near windows if they're as stunning as they look in the photo above.
Sargent Crabapple via State by State Gardening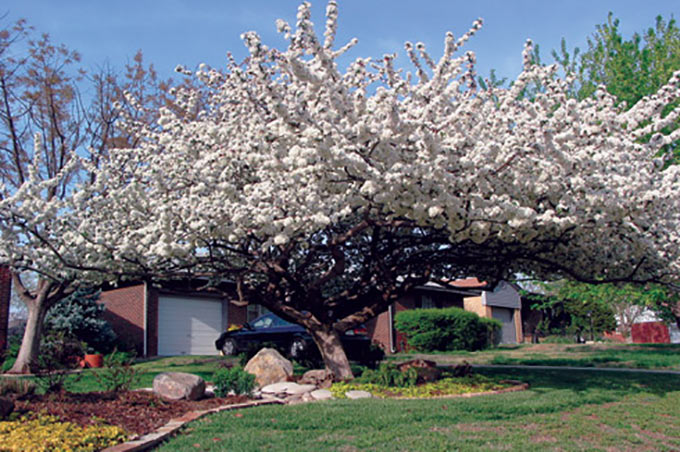 Confession: I had no idea how beautiful this tree was until I looked it up for this post. My boyfriend loves to feed the deer (that's another post in itself), so I thought I'd just throw this back in the woods for them to chew at….NO WAY am I doing that now.
Black Gum Tree via Tree Pictures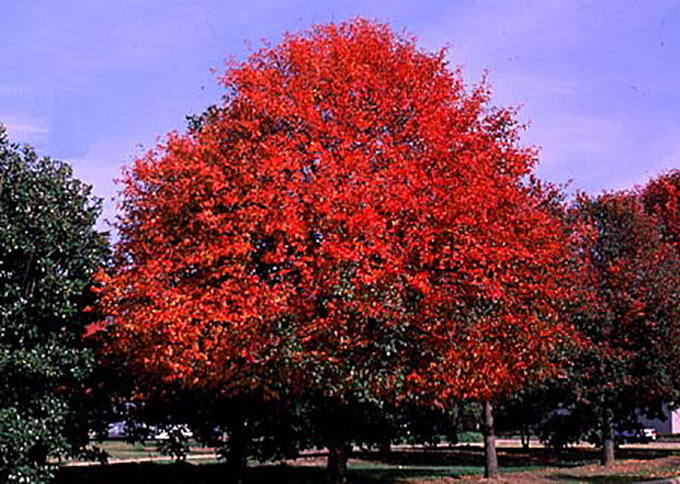 Another housewarming gift and truthfully have no idea where to put this one!  If any of you have a suggestions I am all ears!
I was told that an AWESOME way to plan landscaping is to take photos of each side of your house you plan on landscaping.  Print out several versions and start drawing different types of plants, flowers, and garden needs to decide what height is needed where and what looks best.  I'm totally going to do this starting with the picture below! This is our house in the late Fall after some tree removal and very "minor" cleaning of property.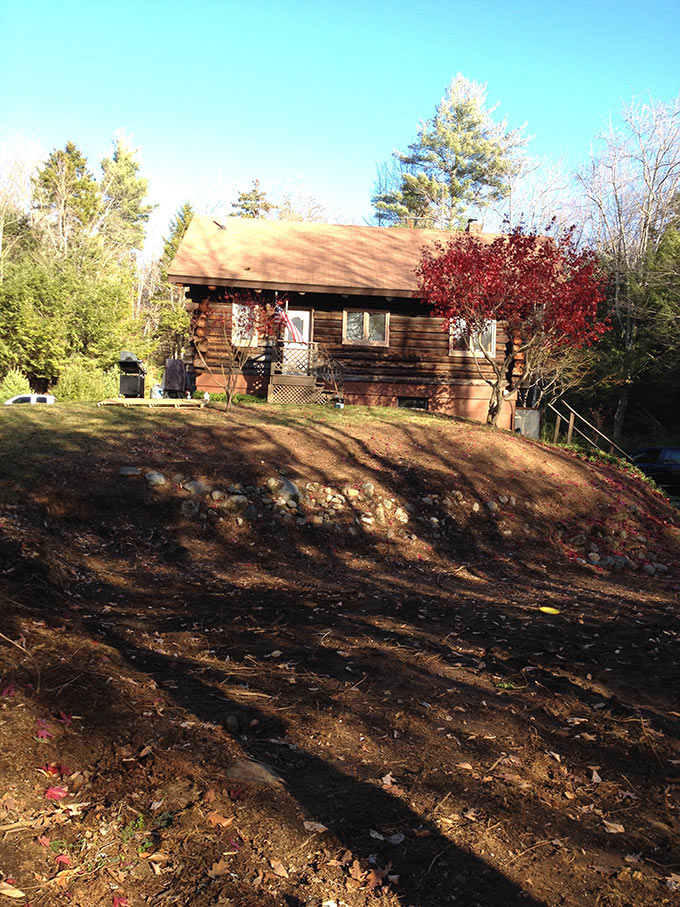 Do any of you have some recommendations for planning your home's landscape designs? Would love any tips or suggestions!