I'm not sure about you guys, but after a pretty awful winter I'm eager to spend as much time outside now that the weather is warmer as possible. I was never really one to eat outside (sometimes the bugs and itchy grass don't make eating all that easy), but have come across some pretty awesome picnic gear that looks fun and functional!  So much so that I'm going to plan a picnic for this coming weekend.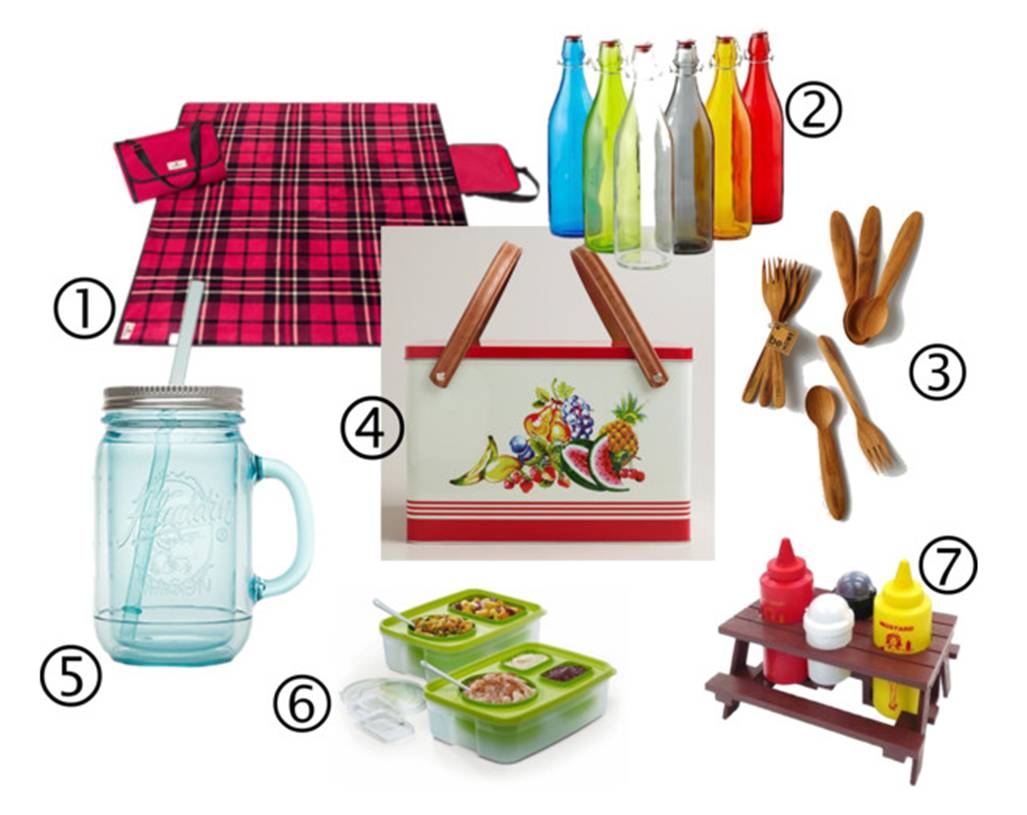 Check out some of the favorites that I've rounded up.
1. Travel Blanket
2. Water Bottle
3. Wood Cutlery
4. Fruit Metal Picnic Basket
5. Insulated Mason Jar
6. Serving Containers
7. Condiment Set
What picnic items do you have or want that work well?