I love buying coffee out at a coffee shop, but it can add up and isn't just as convenient as making it at home. This is a perfect summer treat, and a great pick-me-up on a hot, summer afternoon.
Some notes on this recipe: You can add whatever coffee fixings you like. While I drink my hot coffee black with no sugar, I usually add some milk to this recipe. Cold brew is much stronger than regular coffee that comes out of your coffeepot. I used almond milk and a little bit of ice to dilute its strength.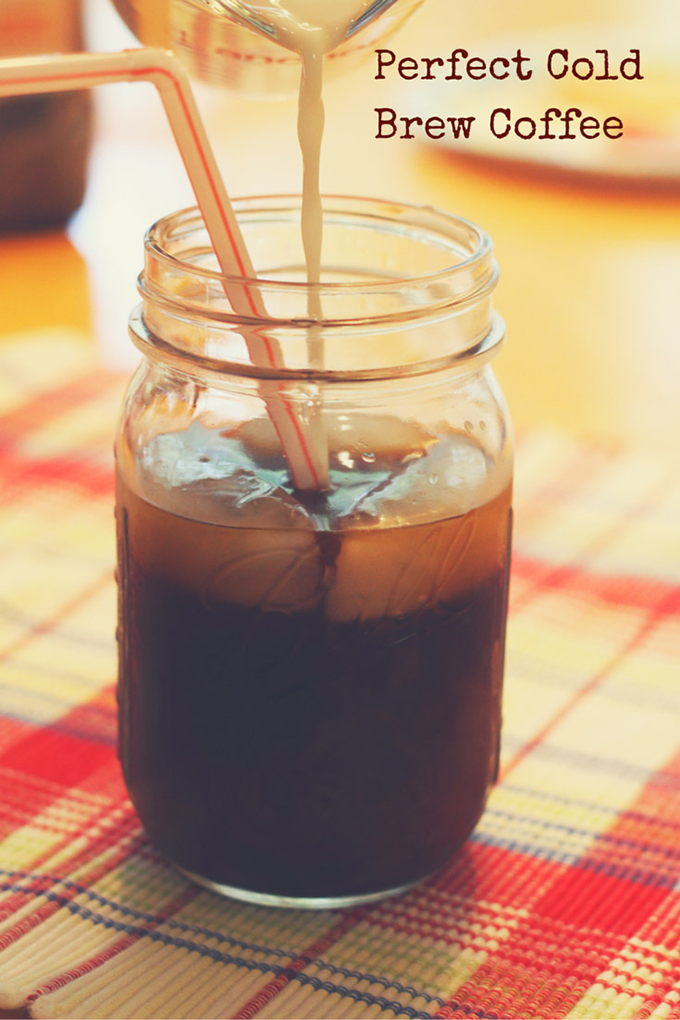 Perfect Cold Brew Coffee
Ingredients:
6 oz. ground coffee (use whatever you like; I used Trader Joe's French Roast)
5 ¼ cups room temperature water
Mix the coffee and water in a large container, and stir until everything is well incorporated. (I used a plastic drink container) Place the lid on and place in the refrigerator overnight.
After its sat overnight, place cheesecloth over a fine mesh sieve. Pour the coffee mixture through the strainer and into a clean container. Once that's done, you're ready to make your favorite iced coffee! Add syrups, milks or anything else you like!
This can be stored in the fridge for up to a month!