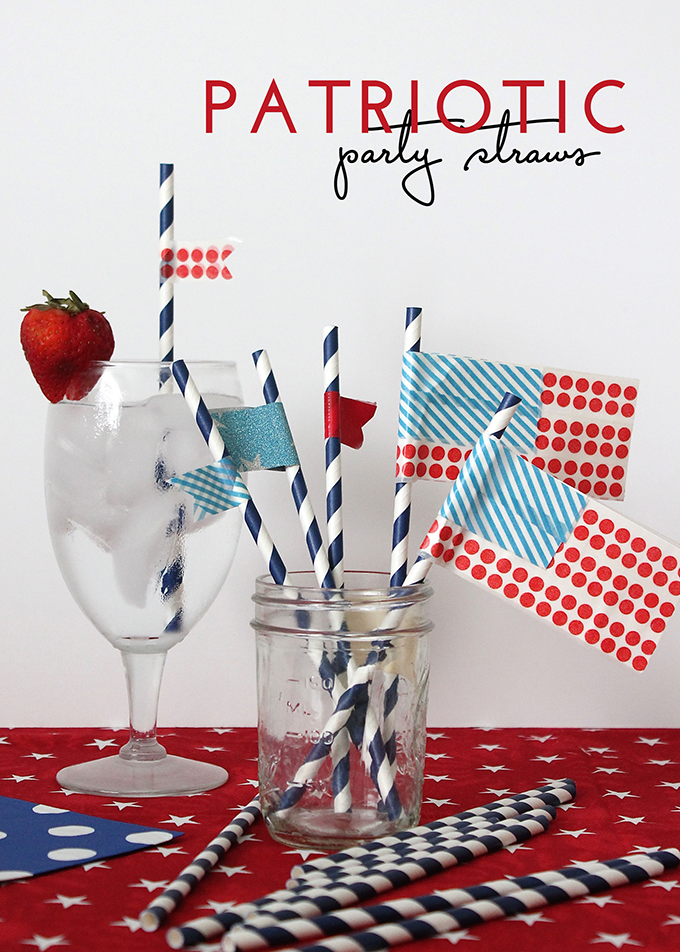 With kids out of school and July 4th quickly approaching, it's the perfect time for quick, easy, and fun patriotic crafts!  Whether you just need a project to keep idle hands busy or you're preparing to host a Fourth of July bash, these patriotic party straws are a fun, whimsical and oh-so-adorable way to get your red, white and blue fix. Using a variety of patterned tapes, the possibilities and creations are endless. So grab some tape, scissors and a package of party straws and settle in for some all-American crafting!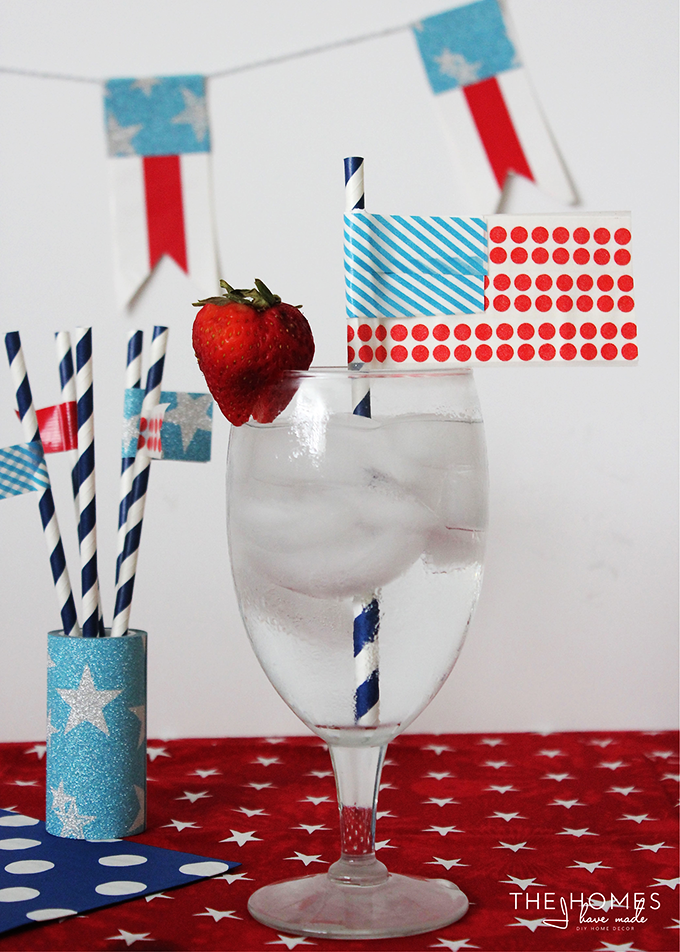 The quickest and easiest way to make festive party straws is to use patterned and colored tapes. From washi to Duck tape, there are endless varieties and options available. For this project, pick a variety of shapes, textures and sizes all within the red, white and blue color family. This technique can be used to decorate straws, sticks and string – so grab whatever you wish to whip up some simple décor!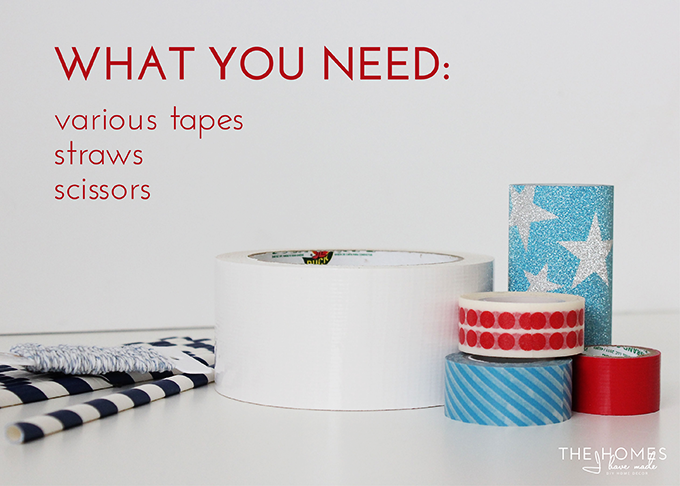 The base of the flag is a simple stretch of white Duck tape.  Cut a piece about 8" long and place it sticky-side-up onto your work surface.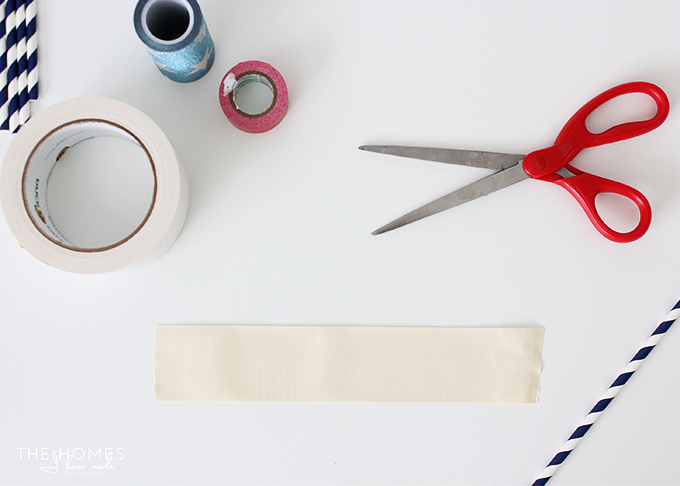 Place a straw it in the middle of the tape, leaving about an inch of the straw above the tape's edge. Carefully fold the tape onto itself, taking care not to end up with bubbles or creases. If you're edges don't line up perfectly, don't worry! You can always trim those away as you finish up the flag.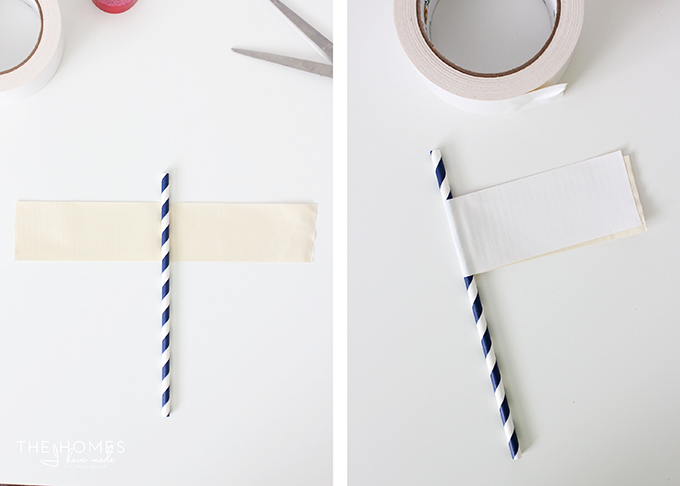 With your flag shape made, you can create a variety of patriotic looks using the smaller tapes. To make a traditional-looking flag, start by applying blue tape to the upper left corner of the flag.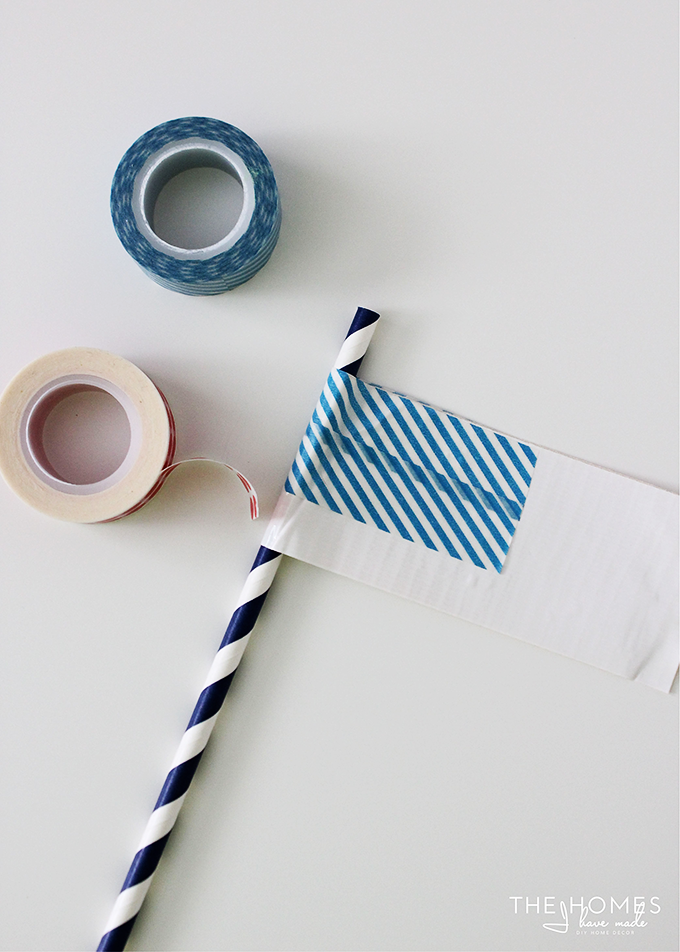 Then fill in the rest of the flag with red tape! By carrying the tape over the straw to the other side, these become double-sided flags that can also be used to adorn centerpieces or cakes!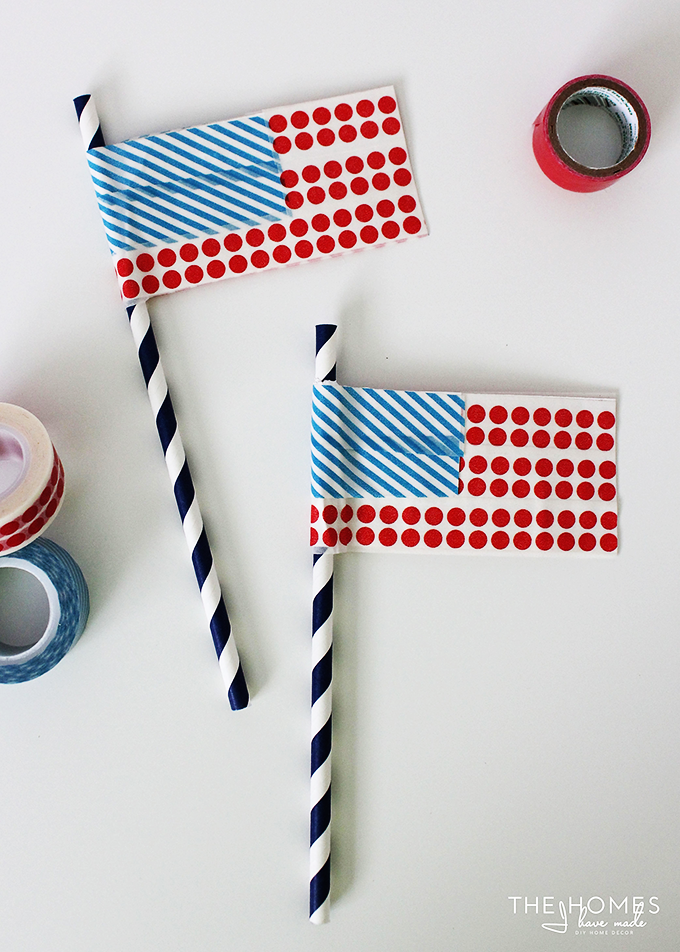 Continue playing with the various tapes and patterns to create an array of flag straws!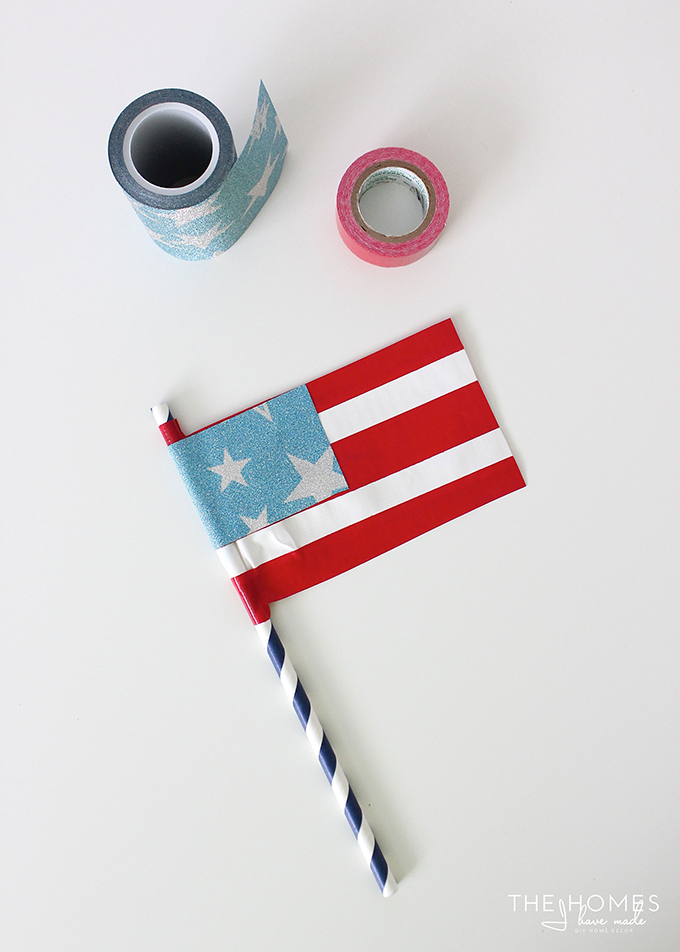 In addition to larger flags, also try wrapping single strips of the patterned tapes around straws and trimming the ends with scissors. The variety in sizes, textures and patterns really make for simple and festive party/picnic accessories!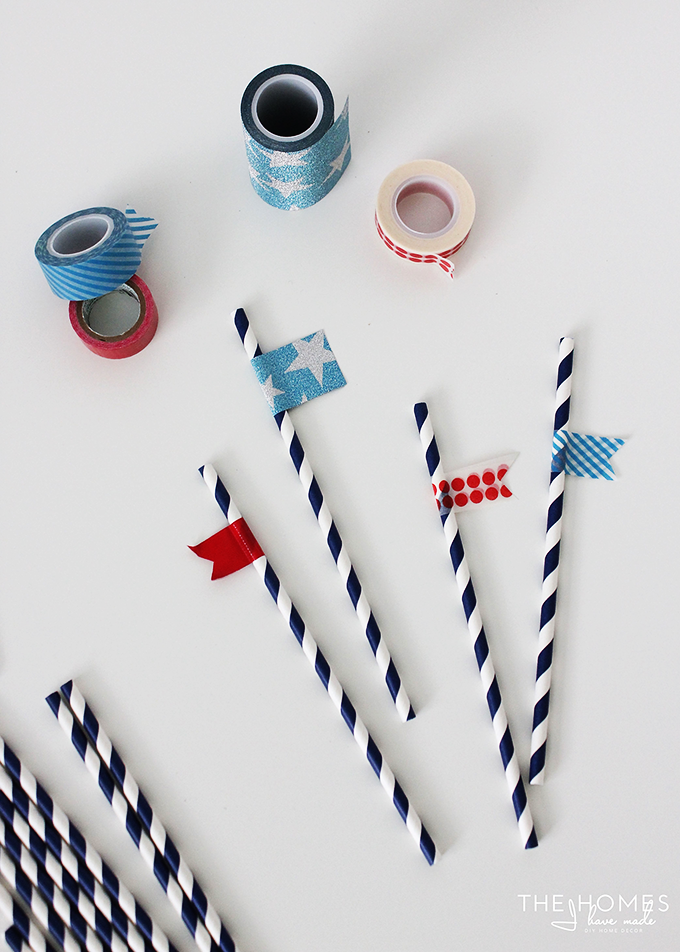 This is a great activity to keep kids busy leading up to the July 4th holiday, but it can also serve as a really fun party activity for kids and adults alike. Simply put out straws, scissors and a variety of tapes and let guests make their own unique flag straws!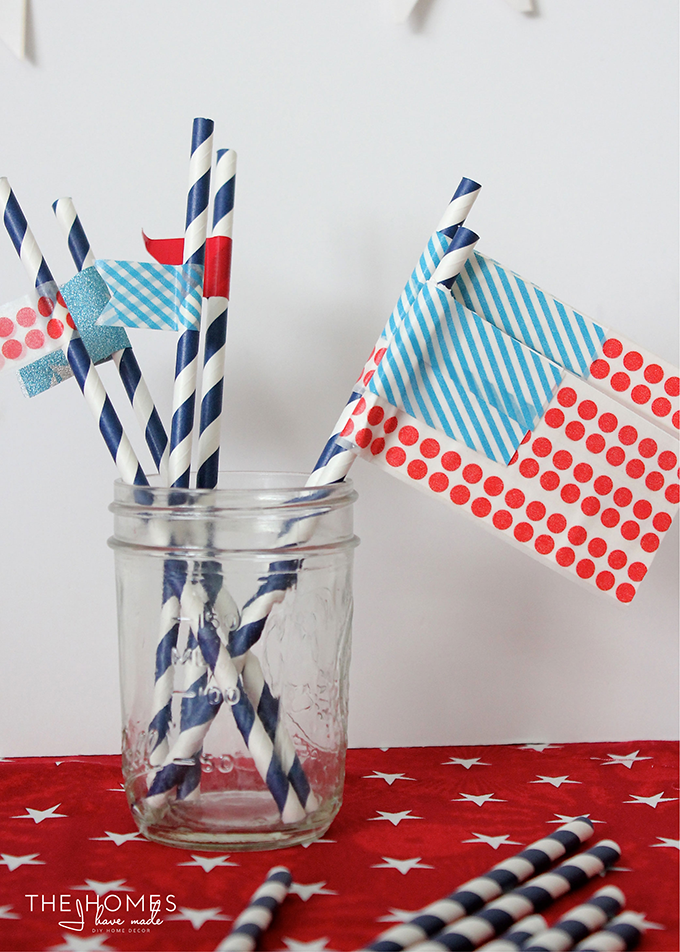 If you're also in the need of some simple (or last minute!) décor, the same technique can be used to make pennant bunting. This time, fold the stretches of Duck tape over cord or string at evenly-spaced intervals.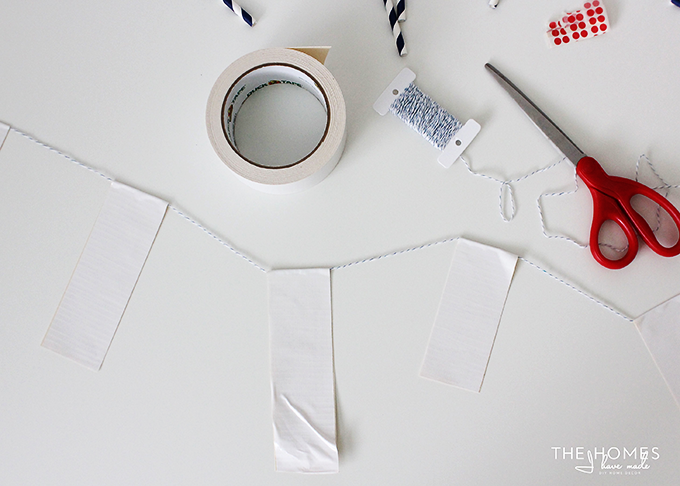 Once you have all the white flags taped onto the string, decorate them with stripes and stars in unique arrangements!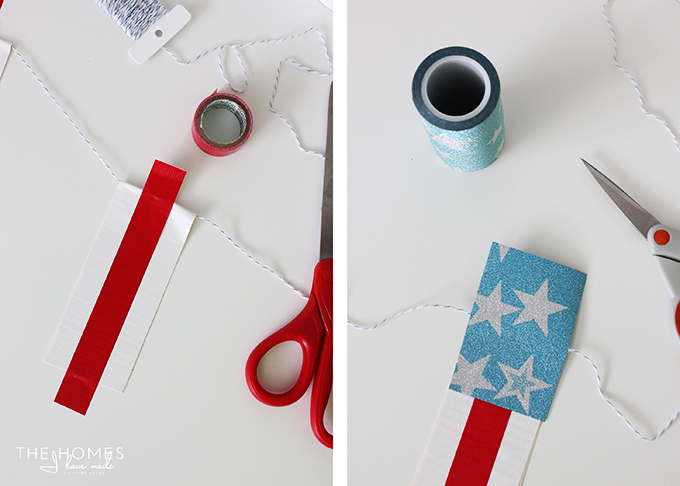 Trim the bottom of each pennant into a triangle to clean up the ragged edges and add a little interesting detail. In just minutes, you can have festive bunting ready for your party table or picnic!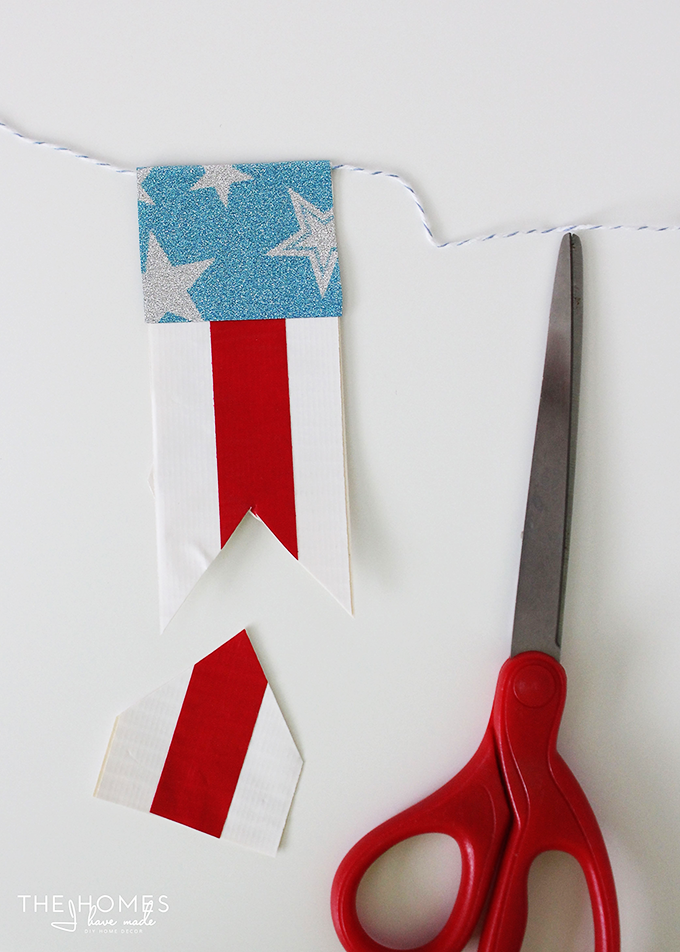 Using tape for party décor is a quick and easy solution when you're short on time. Because it's already sticky, there is no need for glue or adhesive; and the huge variety of colors and patterns now available make this concept easily customizable for any party or holiday!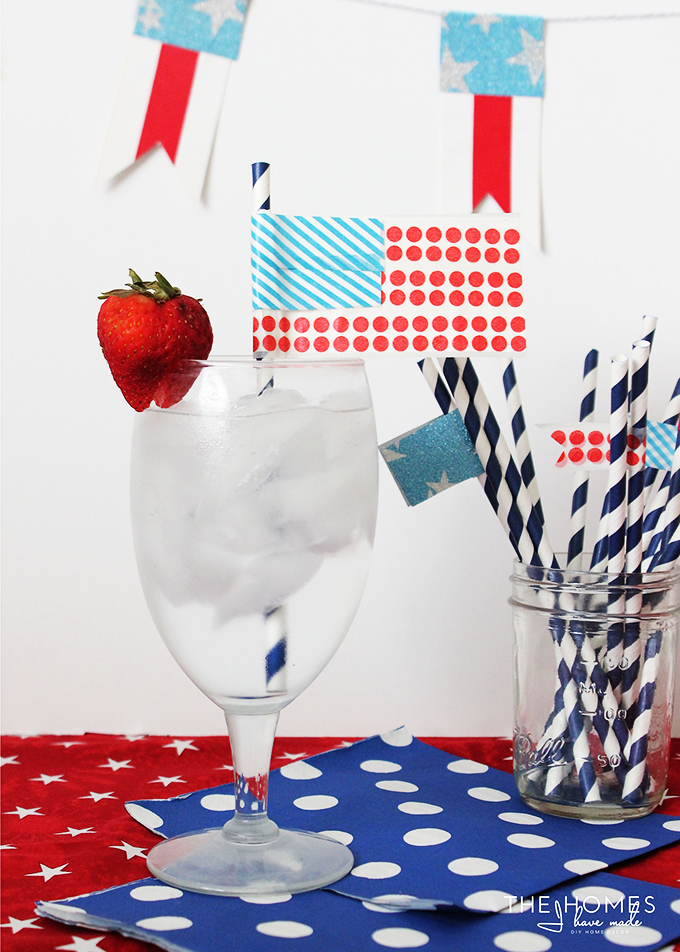 Fourth of July is the perfect holiday for whimsical red, white, and blue pennants and flags! Whether on strings, straws or simple sticks, this simple technique can have your whole house, yard or party outfitted in the patriotic palette in no time! Happy 4th!