New Year's Eve is a time to reflect on the past year and get ready to welcome a new year, new adventures and new memories. This year ring in the new year with your kids and lots of merry noise with these easy to make Paper Plate New Year's Eve Noisemakers.
This is a great craft for kids of all ages and they will love making lots of noise with their DIY projects to celebrate 2014!
Supplies:
2 Paper Plates
Dried Beans
Jingle Bells
Hot Glue
Directions:
1. Gather your supplies. I suggest using sturdy paper plates, they will hold up better to all the noise making and shaking. I spray painted my paper plates silver to match our NYE party theme.
2. Turn one plate right side up and fill with a handful of dried beans and a few jingle bells.
3. Use a hot glue gun and add glue all the way around the rim of the plate.
4. Turn the other plate upside down on top of the other and hold in place until the glue is set.
5. Let the kids decorate with stickers or embellishments.
6. Ring in the New Year and make some noise!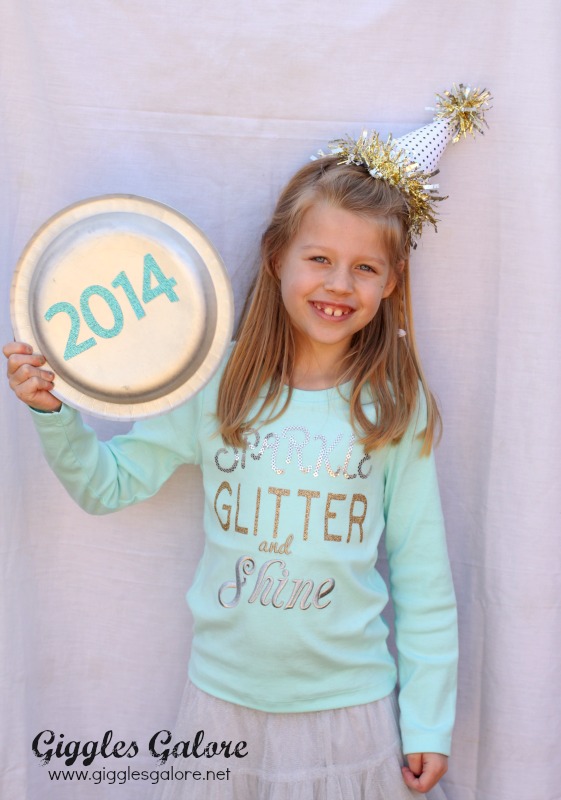 We hope you have a new year full of adventures, wonder and lots of giggles galore! For more kid-friendly crafts and entertaining ideas visit www.gigglesgalore.net.