Last week we officially kicked-off #FoodAllergyMonth with the introduction of our four super awesome Allergy Heroes (if you missed the intro go here). With posts going up on our Facebook page, I thought it might also be nice to do a weekly recap for each of our special kiddos and the chance to read their full interviews.
In speaking with each of the families personally, I can tell you that these amazing people, their families, communities, and friends are such an inspiration. With each interview and photo I received throughout the last couple of months, I'd run into each office teary eyed (in a happy way!) sharing stories and the strengths of these special kids and their families. Food Allergies don't affect me or my family, but in working with our Allergy Heroes I thoroughly understand the importance of being educated and spreading awareness.
So without further adieu, I'd like to share my full interview with our first Allergy Hero, Jared, and his mom Stacey.
Tell us a little bit about yourself! 
My name is Jared and I am in the first grade.  My favorite movie is Harry Potter.  I like to play soccer, basketball and lacrosse.  I love skiing and tennis and golf.  I am on a swim team and like to do freestyle.
Tell us a little bit about Jared and what makes him so special.
Jared is a happy outgoing and  inquisitive boy.  He loves people and having fun.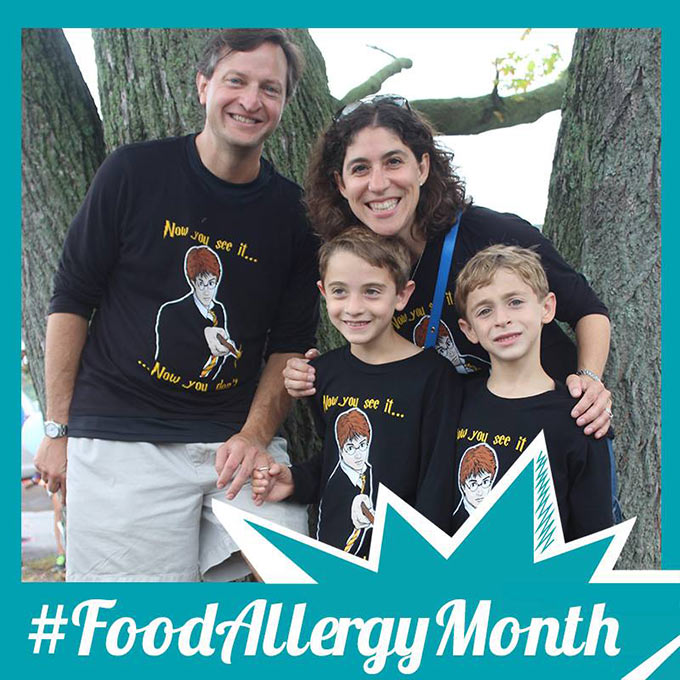 Tell us a little bit about your food allergy. 
I am allergic to dairy, egg, wheat , barley, tree nuts, sesame, oat, rye, sorghum flour, quinoa, millet and teff and sunflower.
What is Jared's food allergy diagnosis?
Jared is anaphylactic to the above mentioned foods.  He needs to avoid these foods.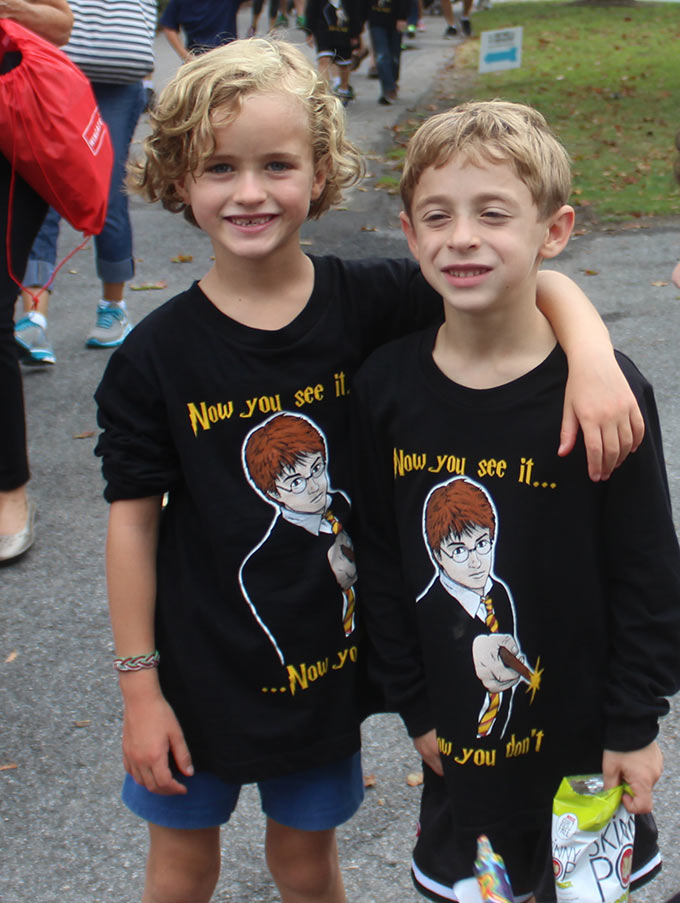 Do your friends ask you questions about your food allergies? If so, what do you tell them?
My friends like Remy ask me what I am able to safely eat and what foods I am allergic to.  My friends ask me what snacks are safe for me so they can bring them in the car.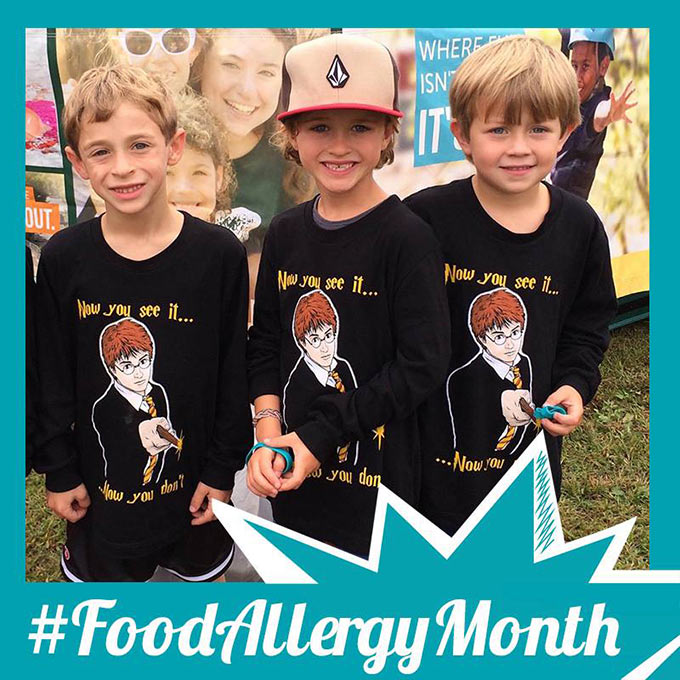 What have you and Jared done to help spread Food Allergy Awareness throughout your community? How can other parents and children help to spread Food Allergy Awareness?
We organize a team in the FARE walk each year.  Jared picks a name and theme and we make shirts for all his friends that are unique and spread food allergy awareness.  I helped enact food allergy legislation in New York State.  One law allows children to self-carry their epinephrine auto injectors.  The second law allows schools to stock epinephrine and use it on anyone who has an allergic reaction.
What type of advice would you give to other kids who have a food allergy? 
I would tell them not to touch food they are allergic to and if they did touch it accidentally then they should wash their hands.  Also I would tell them to try to keep their fingers out of their mouth.
Do you have any sort of tips or advice that you can provide to other parents regarding children with food allergies? 
Work with the teachers and cafeteria at your schools to make sure there are some safe snacks that your children can have at school.  I like to volunteer to bring in snacks so I can ensure they are safe for our son, yet fun for everyone!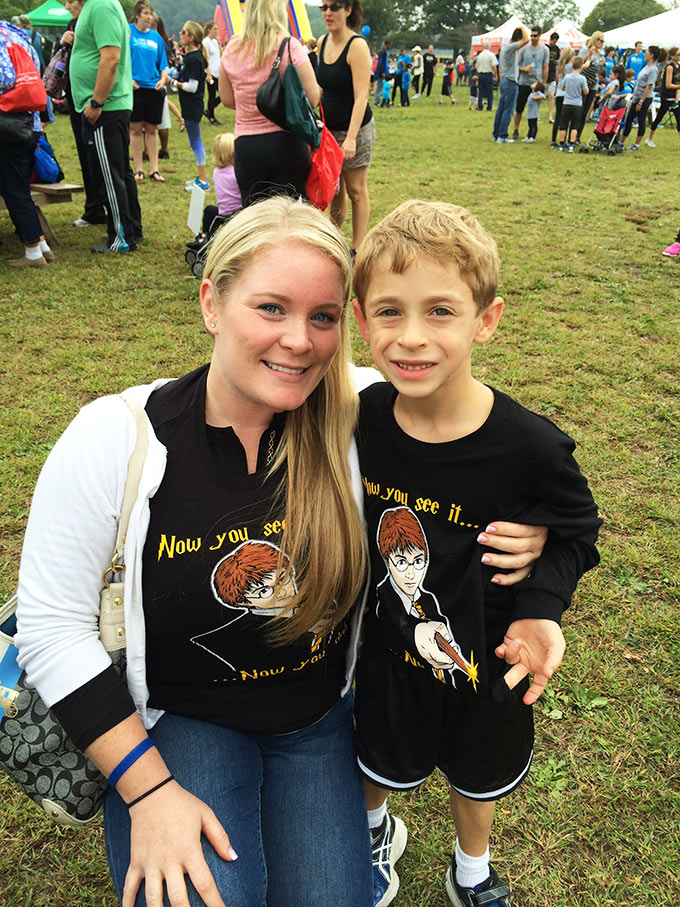 Check back to My Daily Bubble each Friday to see the full interview from each of our Allergy Heroes and their wonderful parents.