It's the third week of May (where has the time gone?!) and we're so excited to have celebrated it with our Allergy Hero, Autumn and her super sweet mom Thuy!  To say this family is incredible is a true understatement.  Both Autumn and her brother Austin suffer from food allergies, but as a family they help to raise awareness and support for FARE (Food Allergy Research & Education).  In fact, this is their 8th year (yep, 8th year!) participating in the FARE Walk for Food Allergy in Houston.
If you've been tuned in to our Facebook page, you have already had the chance to get to know Autumn and Thuy, but if you're new or interested in learning more about these wonderful people, please read their full interview below.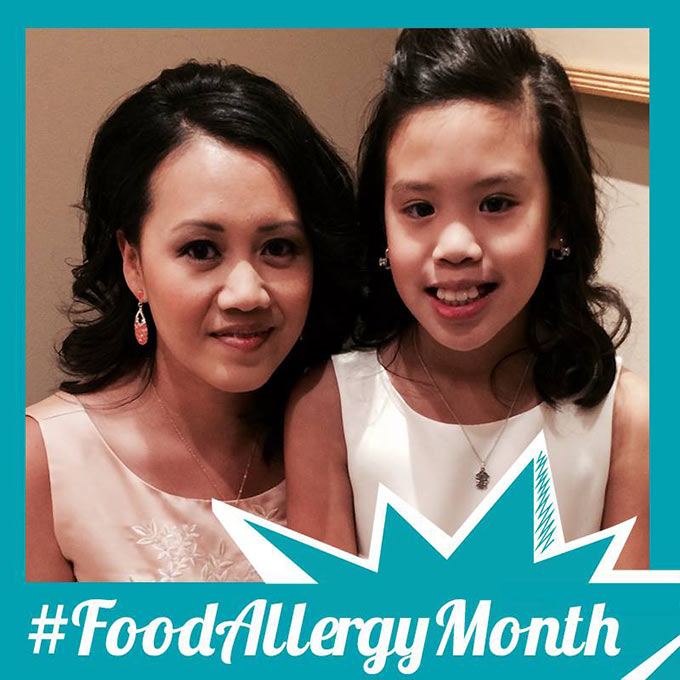 Tell us a little bit about yourself! 
My name is Autumn. I'm in the 4th grade, and my favorite subject in school is science. My favorite color is blue. My hobbies are jumping the long rope, drawing, running, and doing arts and crafts. Some activities I'm involved in are swim team, Shaolin Kungfu, and Girl Scouts.
Tell us a little bit about Autumn and what makes her so special.
Autumn is our youngest of 2 children, both of whom live with severe food allergies. Although I may be slightly biased, I've been told by others that Autumn is exceptionally kind & considerate. She often empathizes with others who live in the face of adversity. I can't help but wonder if it's because Autumn relates her challenges of living with a unique medical condition to other people's pain and suffering. She is also very creative and loves to draw pictures, make crafts, and write stories and poems. When comfortable with those around her, Autumn lets her silly goofy side come out and constantly has our family laughing at her goofiness and boundless energy.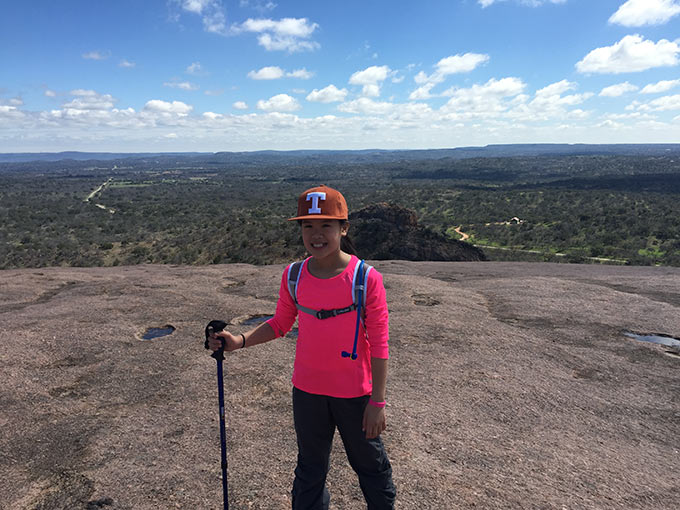 Tell us a little bit about your food allergy. 
I'm allergic to milk, eggs, and nuts, which means I could get very sick if I eat anything that has my allergens in it.
What is Autumn's food allergy diagnosis?
Autumn has been diagnosed with life threatening allergies to milk, tree nuts, and eggs (but not baked eggs). She is also asthmatic, which puts her at higher risk for anaphylaxis.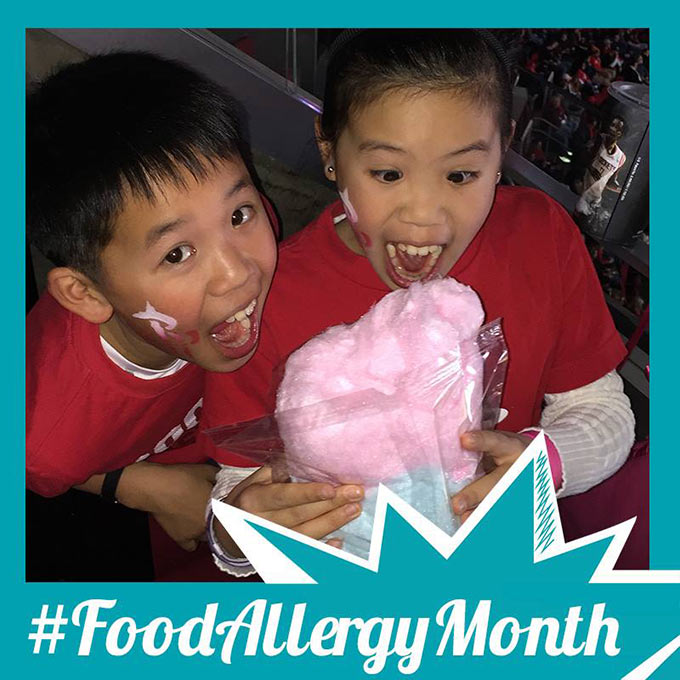 Do your friends ask you questions about your food allergies? If so, what do you tell them?
When they ask, I tell my friends that if I eat anything that has my allergen I could break out in hives, get very sick, and/or go to the hospital. So that they know it's serious, I tell them about the bad reactions I've had before when I had to use the Epi-Pen and go to the hospital.
What have you and Autumn done to help spread Food Allergy Awareness throughout your community? How can other parents and children help to spread Food Allergy Awareness?
Raising awareness about food allergies has always been a priority for our family, ever since our oldest was diagnosed with food allergies. We believe that the more people know and understand food allergies, the safer our children will ultimately be. When our children were younger, I went into their classrooms to give a PowerPoint presentation teaching their classmates all about food allergies. Our family has participated in and volunteered at the FARE Walk for Food Allergy in Houston for the past 7 years. This year for the 10th anniversary of the Walk and our family's 8th year of involvement, I've stepped into the role of lead Walk Chair. In the past, we've given local newspaper and tv interviews, all with the goal of sharing our family's story so that we can continue to raise food allergy awareness.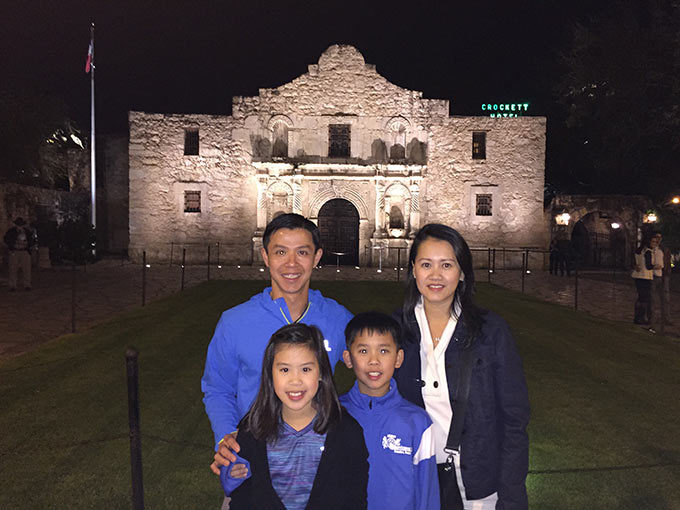 What type of advice would you give to other kids who have a food allergy? 
You aren't different. You are special! Don't feel bad about your food allergies. I know it may be hard to watch someone bite into a cupcake or donut that you can't have. But believe me, it's always better to be safe than sorry. Always stay positive even if someone is teasing you.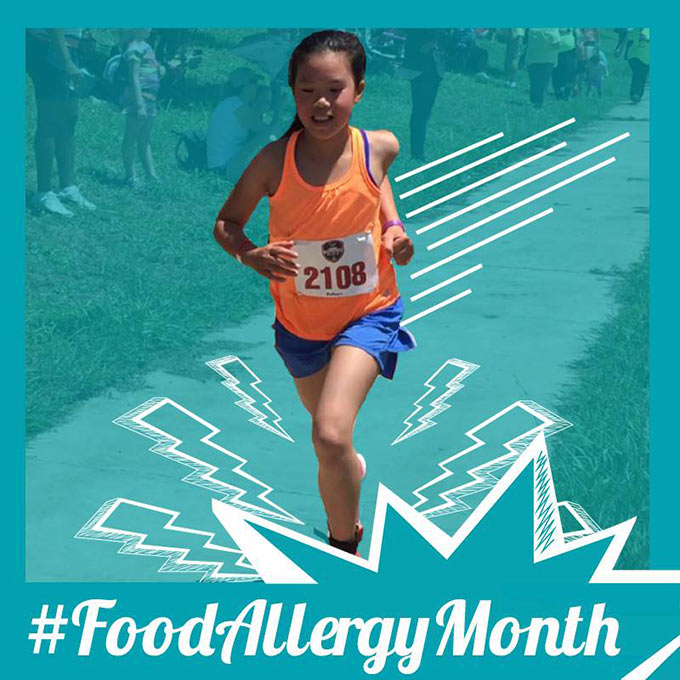 Do you have any sort of tips or advice that you can provide to other parents regarding children with food allergies? 
Open communication is always important in helping keep our kids safe. Whether it's communicating with our children, their teachers, their friends, their teammates, the parents of their friends/teammates, the wait staff at a restaurant, etc., communicating openly and honestly about their medical condition helps others understand the risks that they face. I'm not trying to scare anyone about our children's risk of anaphylaxis, even though it's their daily reality. My ultimate goal is increasing education. (In a former life, I was a school teacher. Can you tell?!? 😉 For example, when either of my kids are invited to a birthday party, I always make it a point to speak with the host beforehand to discuss what food will be served. If there are alternatives/substitutions that can be made, great. If not, we know ahead of time to feed them and make sure they bring a safe treat to eat at the party. In elementary school, both of my children always had access to a bag filled with "safe treats" for those occasions when their classmates brought in birthday treats (i.e. cupcakes, donuts, cookies, etc.) that they were unable to eat.
Check out our previously highlighted heroes Jared and Anderson and stay tuned to meet our final hero, Ashley! To see what we're doing all month long to support Food Allergy Awareness, check out the Name Bubbles Facebook page and see how you can support too!