Well it feels as if May has come and gone, but we're not ready to stop celebrating #FoodAllergyMonth here at Name Bubbles!  This week our littlest hero, Ashley was spotlighted along with her amazing parents Fritzie and Dan. This special little girl has proven to us that no matter how big or small, everyone can help to make a difference especially with regards to raising awareness for food allergies.  Ashley is as kind-hearted as she is adorable and it was such an honor to get to know her and her family over the last couple of months.
Between giving up her Christmas gifts, presenting to her class, donating food allergy books, and becoming a Child Ambassador at the FARE Walk in Denver, CO., Ashley's always willing to go above and beyond to raise awareness and show just how much she cares. Please read Ashley and her parents' full interview responses below: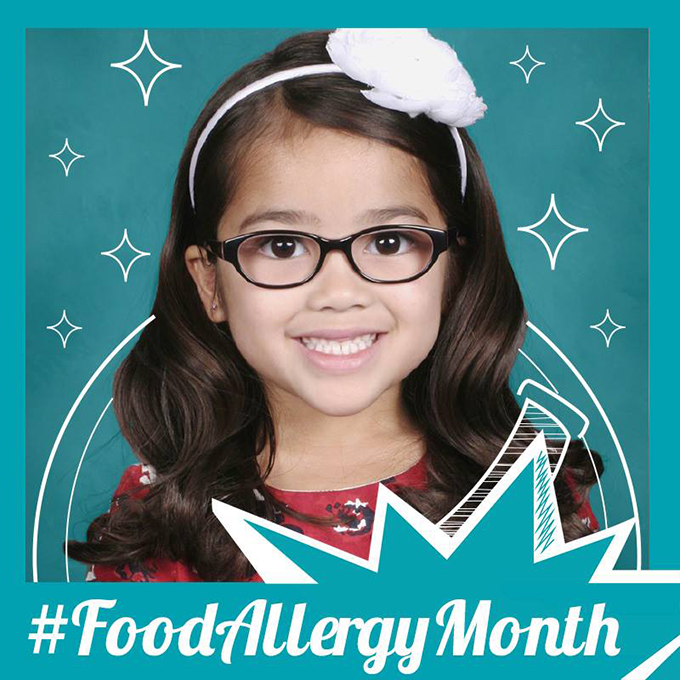 Tell us a little bit about yourself! 
I'm Ashley, I'm 6 yrs old.  My favorite activity with my friends is playing hop scotch.  My favorite thing to watch is the Disney Channel.  Outside of school I take karate and ballet.  Ballet kicks are straight with your toes pointed but you don't want to kick with your toes pointed in karate because you can really hurt yourself that way.
Tell us a little bit about Ashley and what makes her so special.
Ashley has a kind heart and often puts others before herself.  The Christmas when she was 5 years old, she saw the news report for the typhoon in the Philippines and asked all our family and friends to donate to a charity to help typhoon victims instead of giving her gifts.  She also tells us stories of how she spent time with different kids at school because she saw them crying or they were all alone.  Her compassion makes us very proud as parents.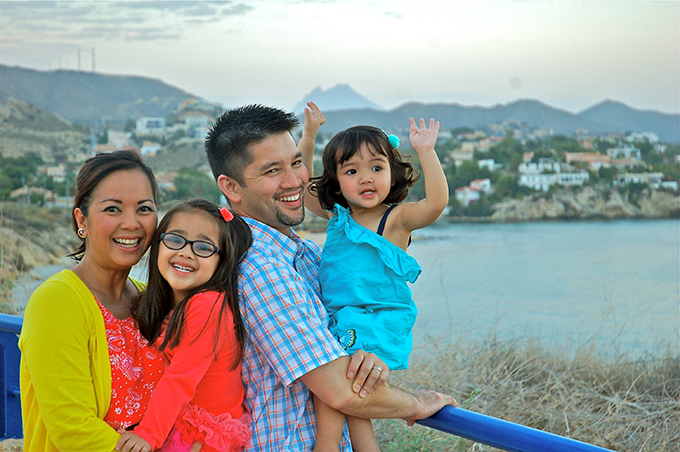 Tell us a little bit about your food allergy. 
I'm allergic to eggs, peanuts, tree nuts, shellfish and dairy.  My favorite food is spaghetti noodles with olive oil and broccoli.  I can't eat regular pizza or ice cream but there are safe allergen free options that I like.
What is Ashley's food allergy diagnosis?
Ashley can have an anaphylactic reaction to eggs, peanuts, tree nuts, shellfish and especially dairy.  Once, when she was about 2 or 3, a splatter of milk got on her forehead and she wiped it off but some got in her eye and it swelled up immediately.  It was terrifying.  Accidental ingestion of food she can't have has also occurred and we have run to the ER a bunch of times.   Many people misinterpret food allergies with food intolerance (lactose intolerant, etc…)  but they are quite different.  One will give you a belly ache and the other can have life-threatening consequences.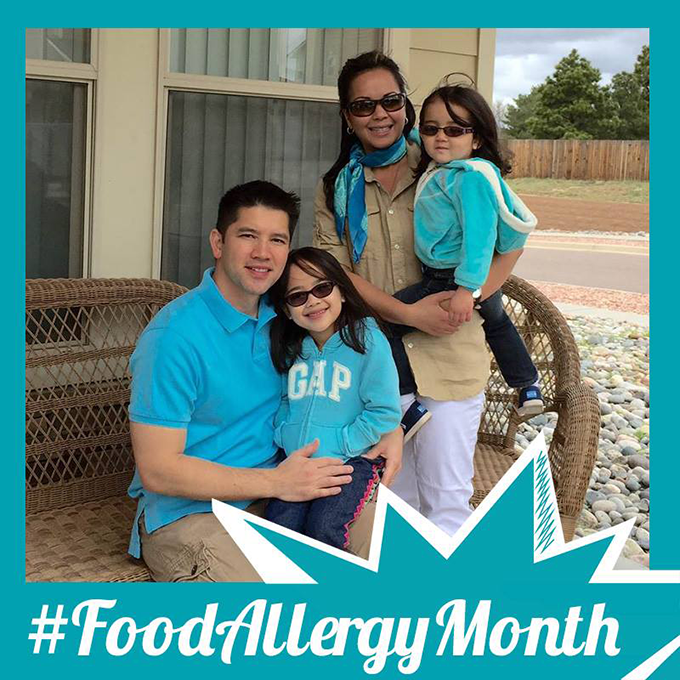 Do your friends ask you questions about your food allergies? If so, what do you tell them?
All my friends at school know about my allergies, but sometimes I have to remind them that the foods they eat can hurt me.  When I'm in the school cafeteria at lunch, I have a special allergen free table, even separate from the peanut-free table.  My friends take turns eating with me and they bring meals that are safe for me to be around.
What have you and Ashley done to help spread Food Allergy Awareness throughout your community? How can other parents and children help to spread Food Allergy Awareness?
Ashley is a Child Ambassador for this years FARE Walk in Denver, CO.  She's talked to her class at school about her allergies and even donated allergy awareness books to her school to be read to different classes.  She also made a poster board display and presented it to her school district's Food Allergy Task Force, talking with other children who have food allergies as well as their siblings and parents.  Her biggest outreach occurred last year during the FARE Walk 2014. With her story, we were able to reach out to friends and family and share information about food allergies while collecting significant donations.  She intends to pass out invitations to all her friends at school for the FARE walk before the school year ends.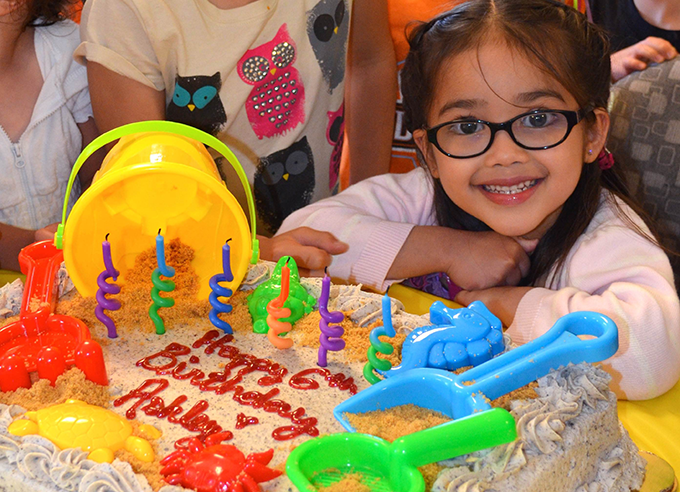 What type of advice would you give to other kids who have a food allergy? 
Always make sure that you take care of yourself and not take food from other people.  Even if a nice old lady asks, "Sweetie, would you like some delicious cookies?" You have to say, "NO."  My mom and dad always make sure the food I eat is safe for me.  Other people might not know what all of your allergies are so it can be easy to eat food that is not safe for you.  Always be careful!
Do you have any sort of tips or advice that you can provide to other parents regarding children with food allergies? 
Take advantage and use the 504 plan for your child in public school. Section 504 of the Rehabilitation Act is a federal law that requires a school district to provide a free and appropriate public education to each child with a disability in the district.
The fear and apprehension associated with letting your little one go to school in an uncontrolled environment where the adult to student ratio is about 1-30 can be extremely overwhelming.  But it doesn't have to be! The 504 plan is a legal agreement between you and the public school to ensure the safety of your child and prevent discrimination.  Teachers are inherently compassionate. They want to care for and protect your children while they are teaching them. Most, if not all, will be ecstatic to learn how they can help protect your child and know what is okay and what is not okay during the school day. Use them to help keep your child safe. Initially we did not want to have a legally binding agreement between us and the school. However, after some thought and consultation we went ahead and did it and it really alleviated our concerns for our daughter's safety.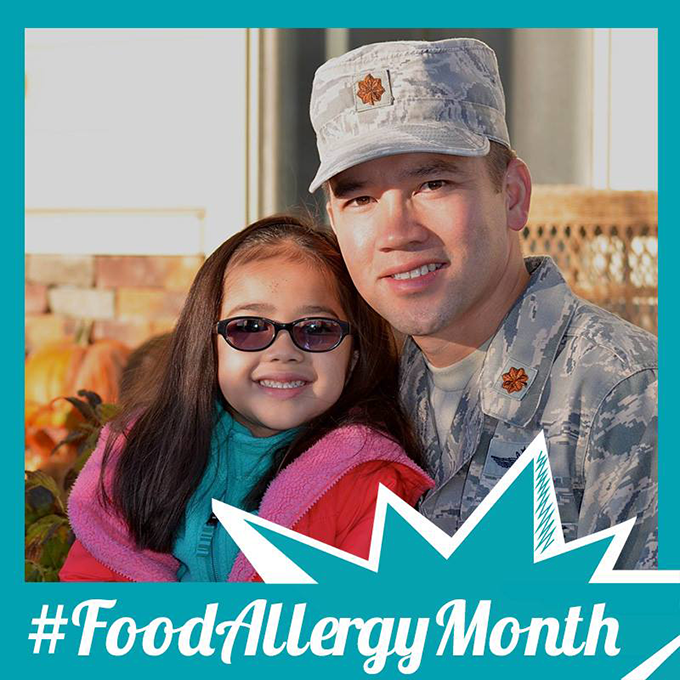 Oh behalf of the entire Name Bubbles team, thank you to all of you who have helped us in supporting #FoodAllergyMonth and food allergy awareness!