I have a teenage daughter who doesn't use her locker at school. No, I'm not entirely sure why. Her backpack weighs 492 pounds and it needs to contain her lunch so she doesn't have to carry another bag around all day. She has this excellent little stainless steel bento box that is quite self-contained with 2 levels and an interior box for keeping stuff separate. But, sometimes things don't fit – like a piece of fruit and utensils – so a bag to hold it all seems like a wise idea. Of course, it needs to be able to fit. You see the ever so minor dilemma. Well, easily solved – though it took me 2 years to solve it. Here is my fix:
The perfect little origami lunch tote.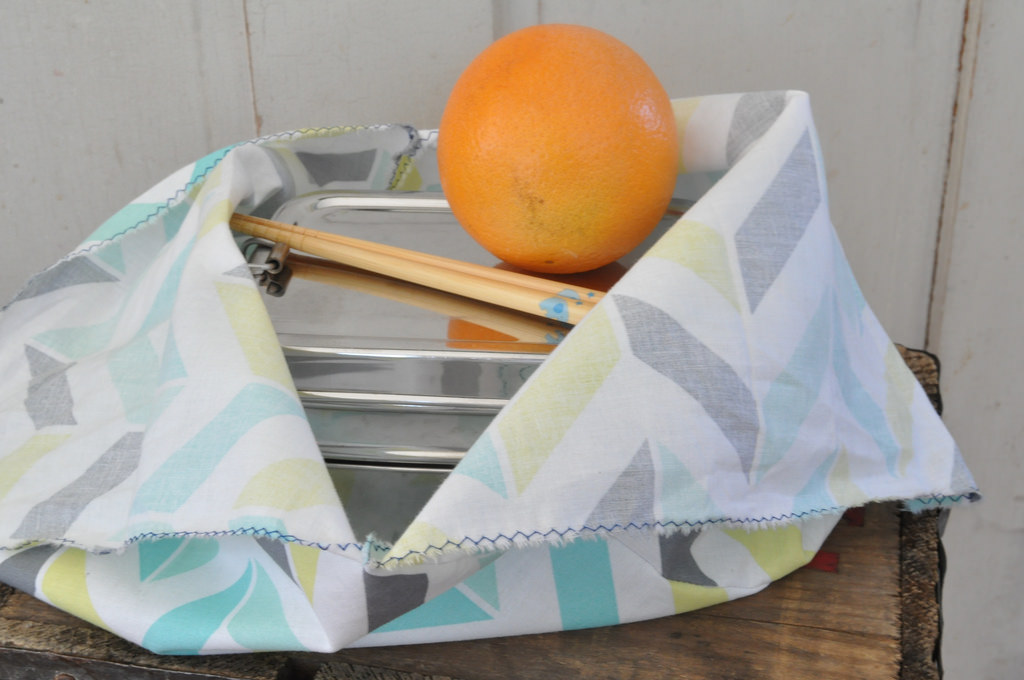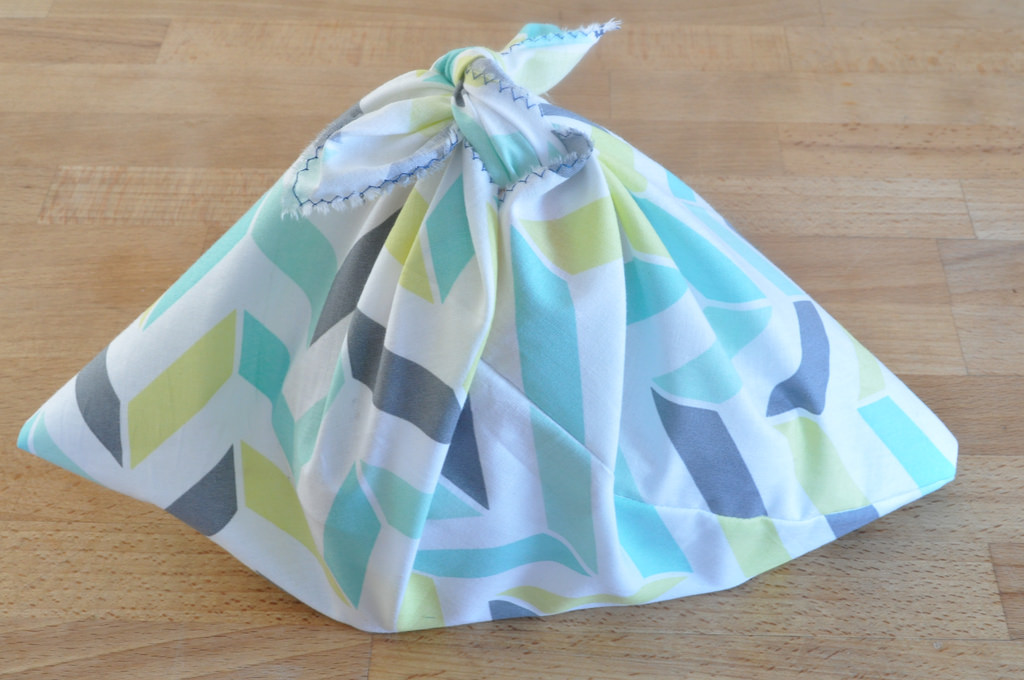 Once you make one of these, you will see that it is truly the simplest thing to make and can be whipped up in about 10 minutes. I am origami impaired, so the first time I made one it seemed complicated.
What you'll need:
– a strip of fabric that is 3X longer than it is wide. I used a 10" x 30" piece of fabric for this one. This is scalable, so if you want a bigger bag for market, increase your measurements to that 1:3 ratio.
– sewing machine and thread
– pins
Directions:
1) Hem all of the raw edges. I chose to simply zig zag around the entire perimeter for simplicity's sake and because I like how it looks.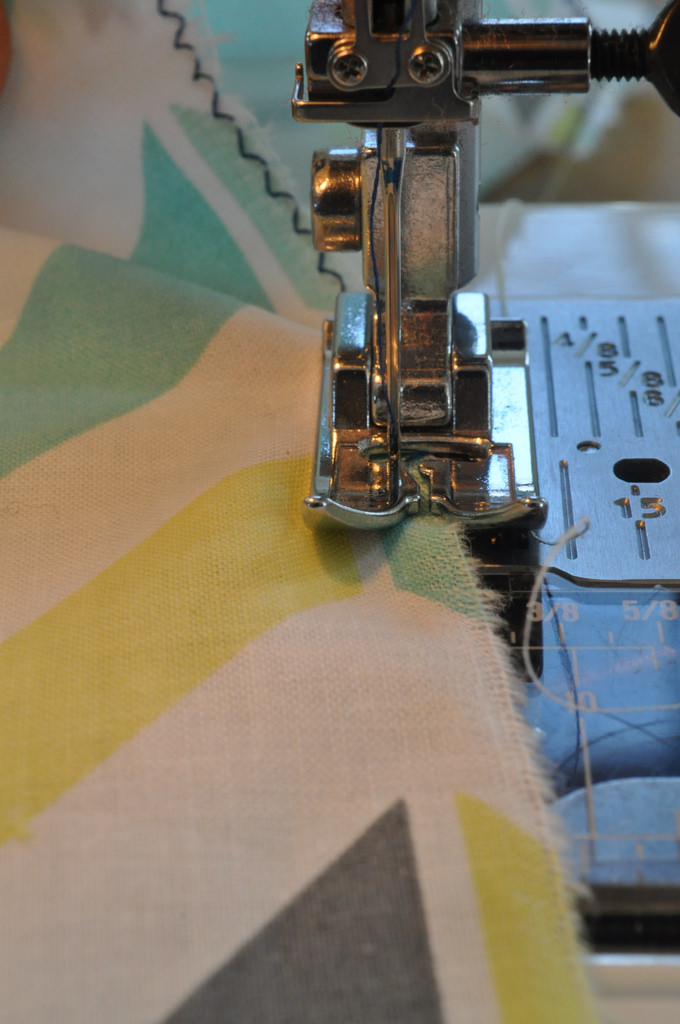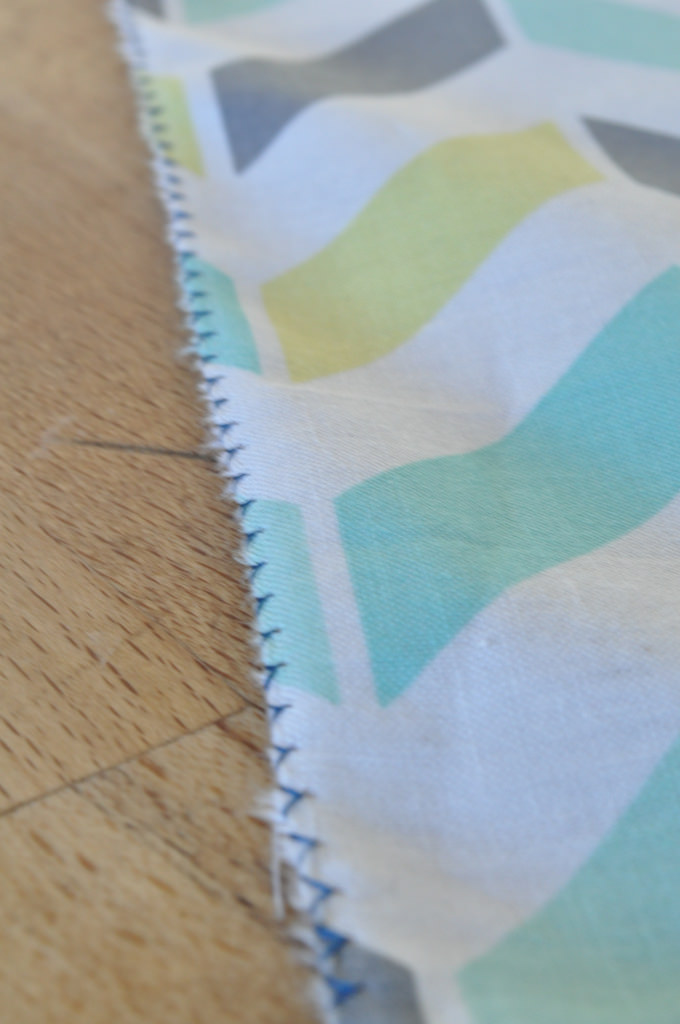 2) With the right side of your strip of fabric on the work surface, fold it like this: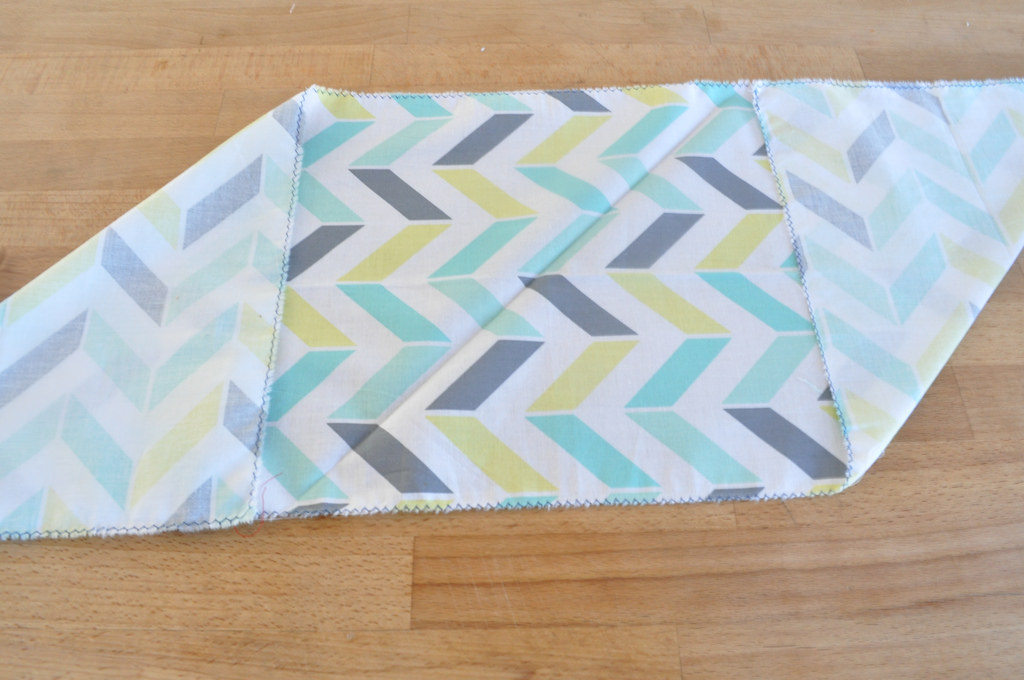 Then fold the center square in half where I have pressed a crease and rotate the fabric so that folded edge is facing you.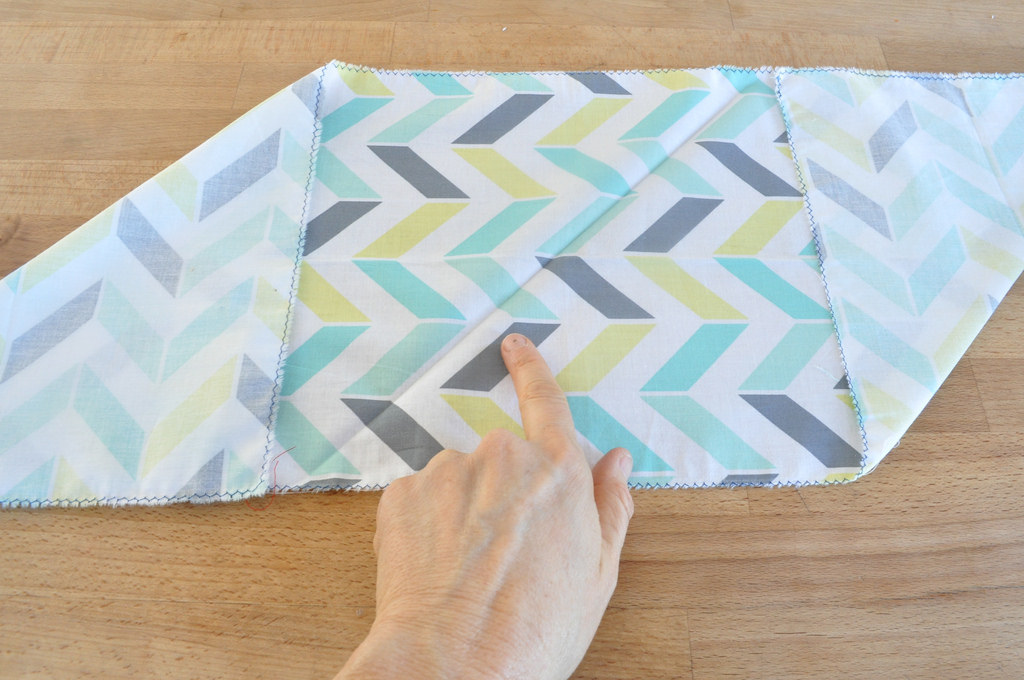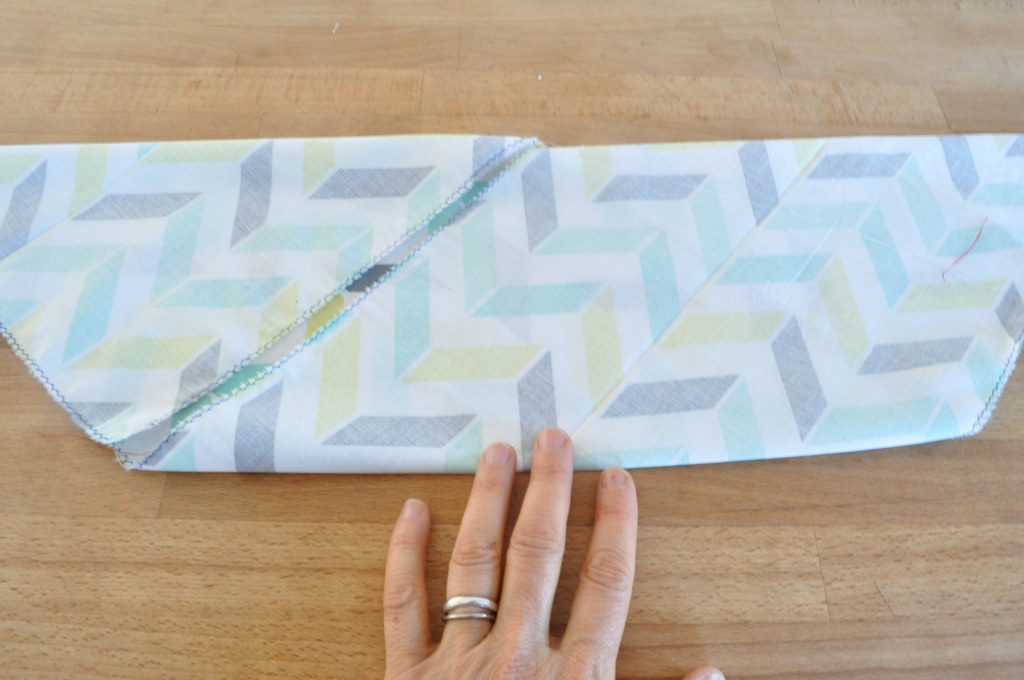 3) Open that left side fold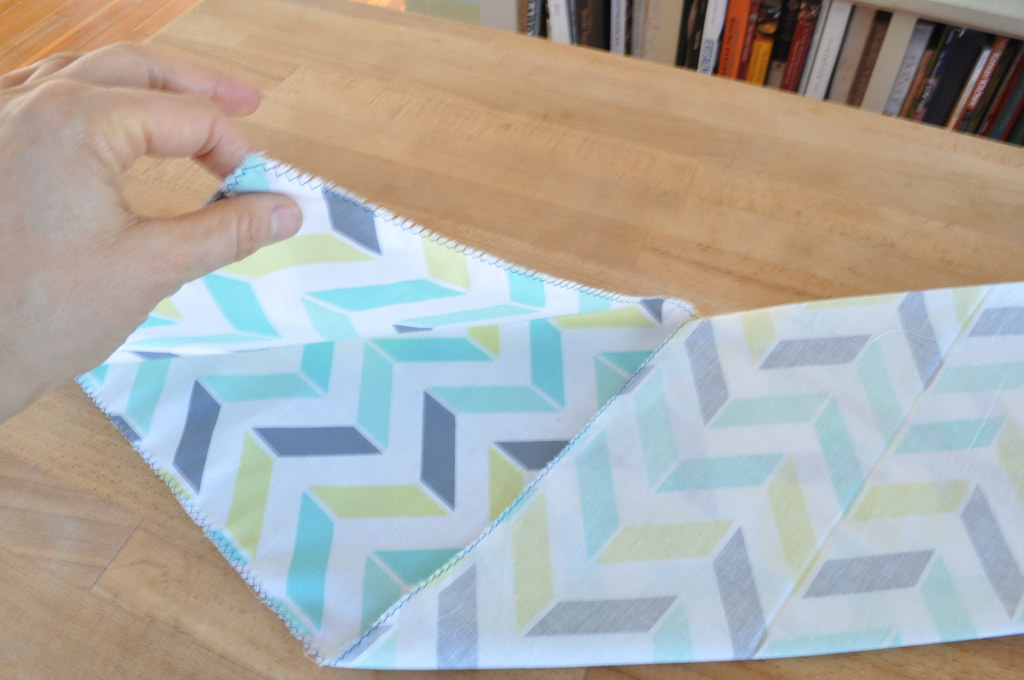 and bring that corner I am holding up to where the other part of the fabric that is folded meets the top edge. Pin the two edges together and flip the fabric over and repeat.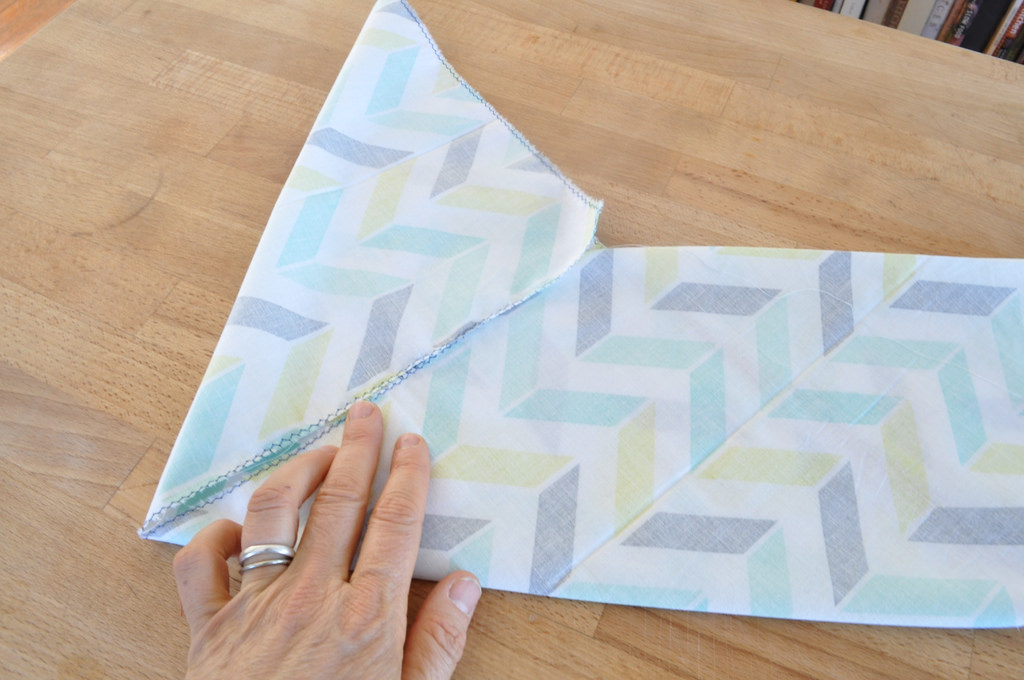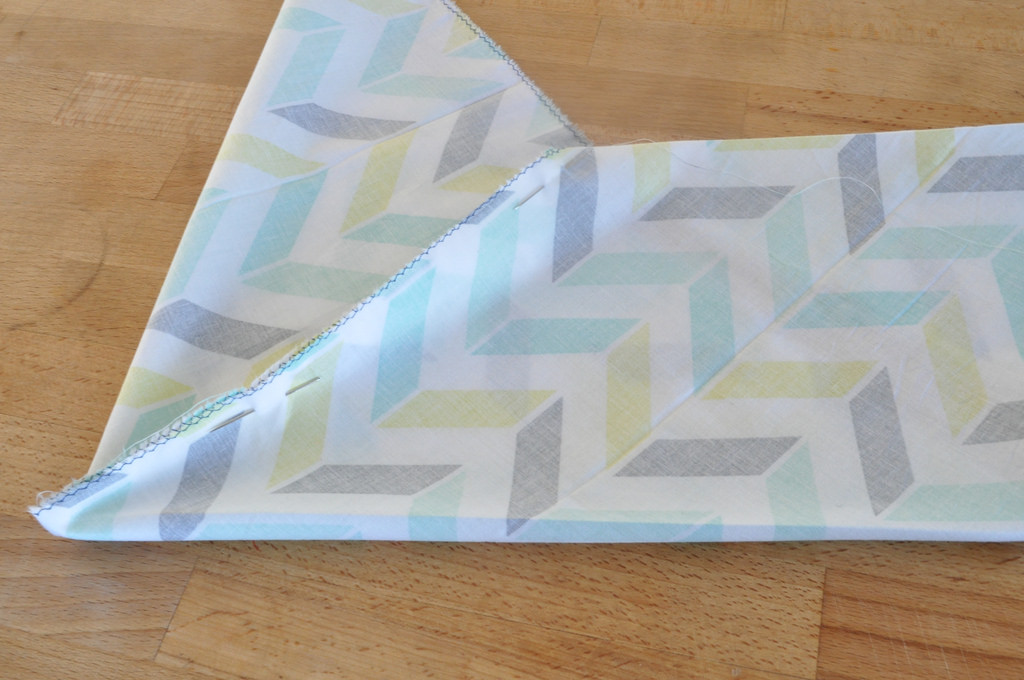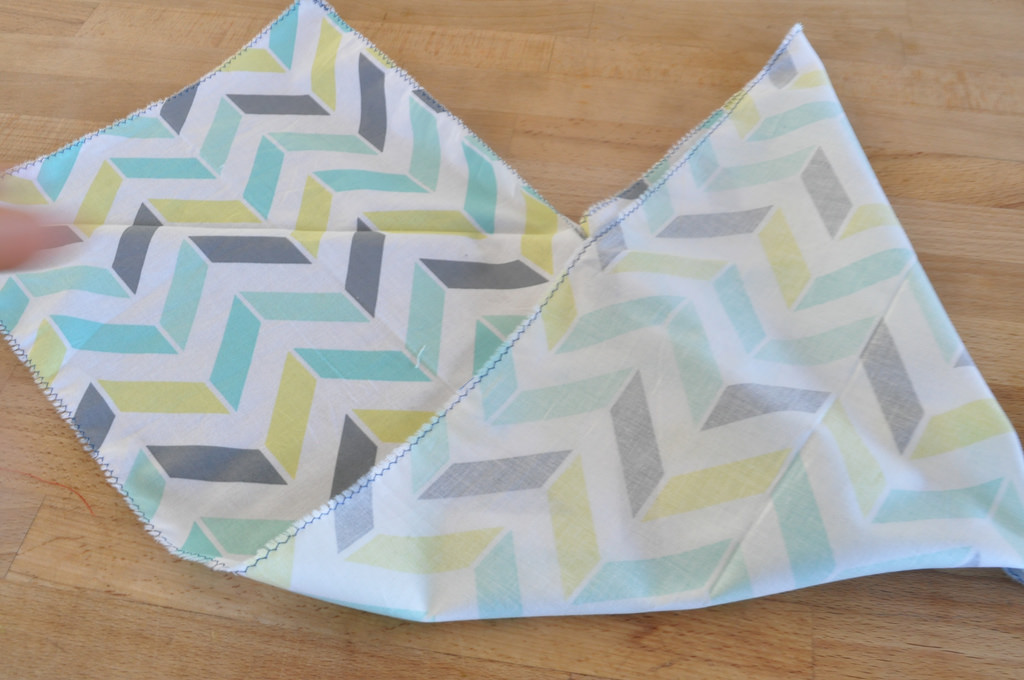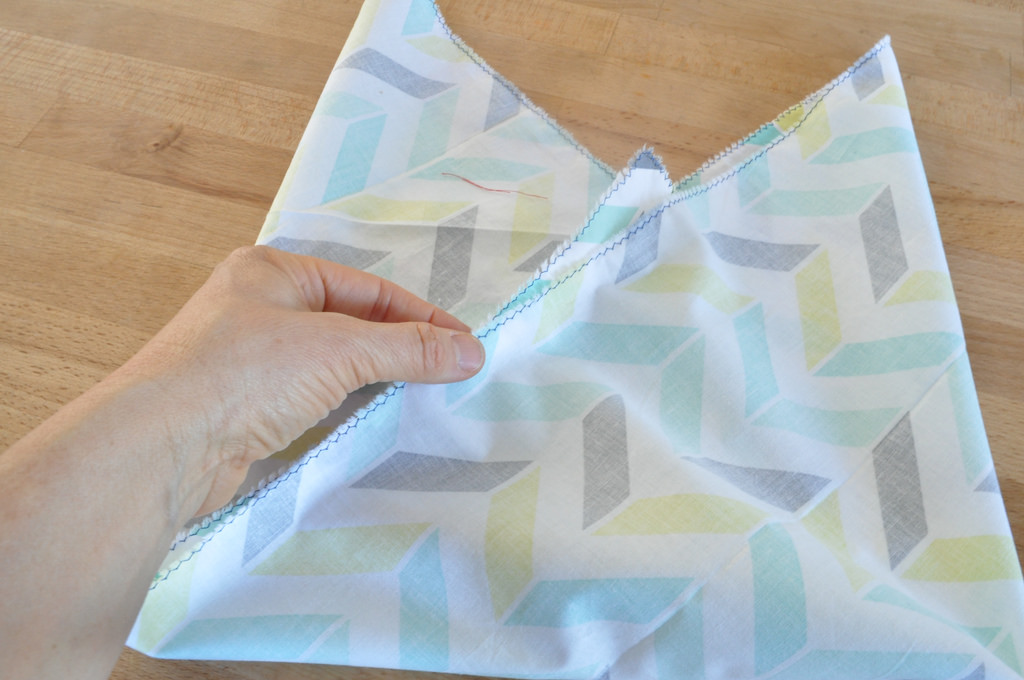 4) Sew these two seams up with a ¼" seam, backstitching at both ends for strength. This can be done by hand too, of course. It is a short run and wouldn't take much time at all.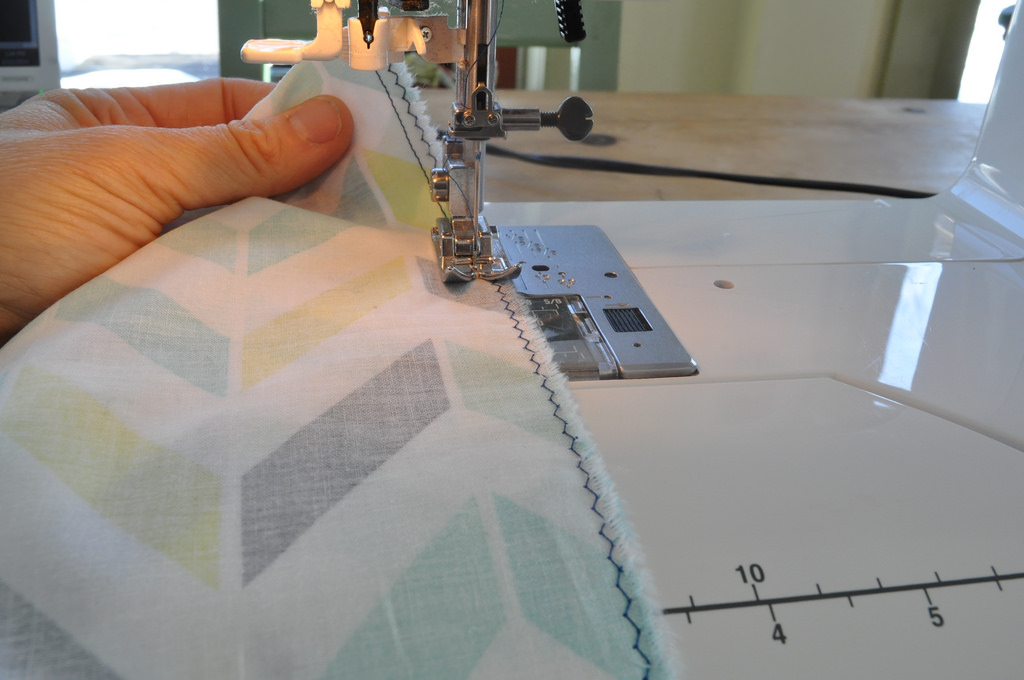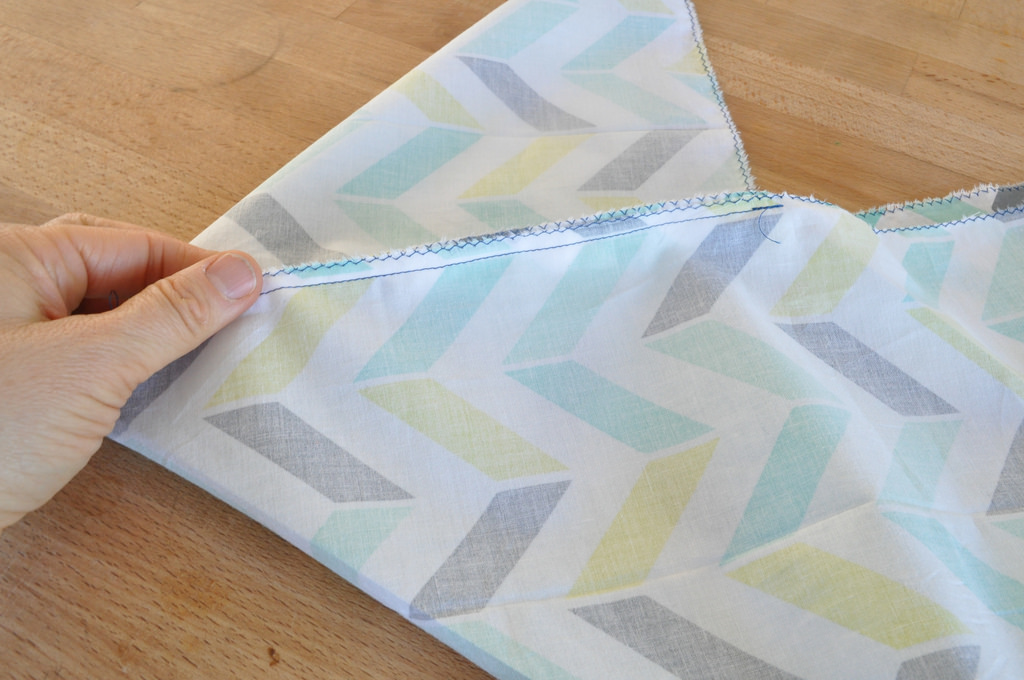 5) Fold right side out and you are done!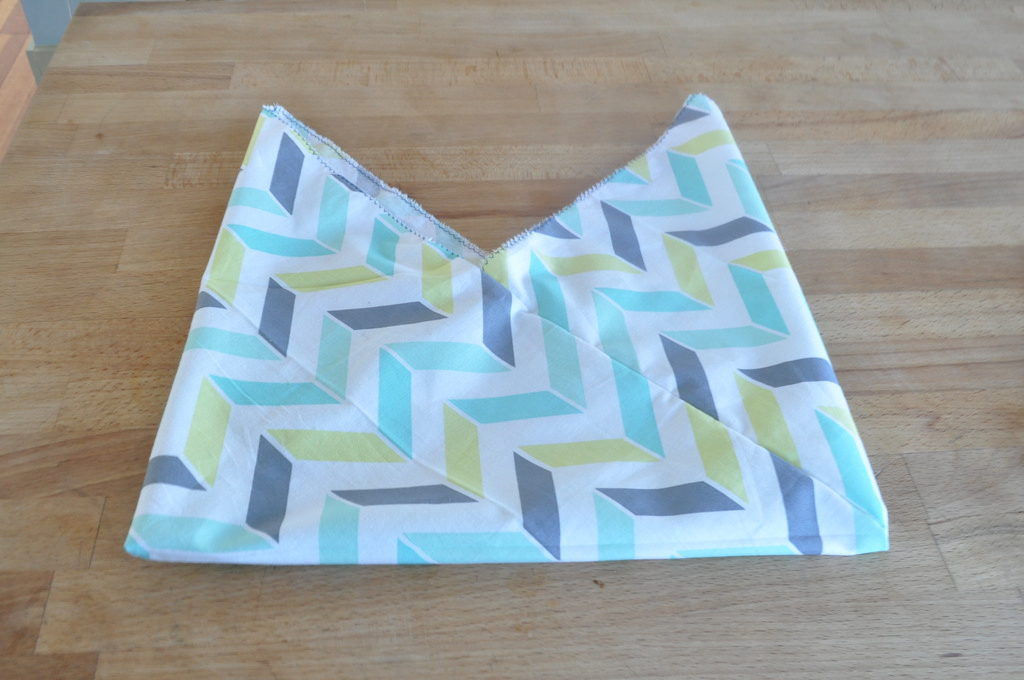 And, if you live in Southern California, you can go to the farmer's market and fill it with citrus and avocados right now. If you live where it is 0 degrees, like me, you can go to Trader Joes and skip the plastic.